On Christmas Eve, we go to my grandparents' house in Phoenix. While there, we act out the nativity. I got coerced into being Mary since I am pregnant. My nephew Keaton was Baby Jesus. He wasn't really interested in sitting on my lap so Angel Alex decided to take his place.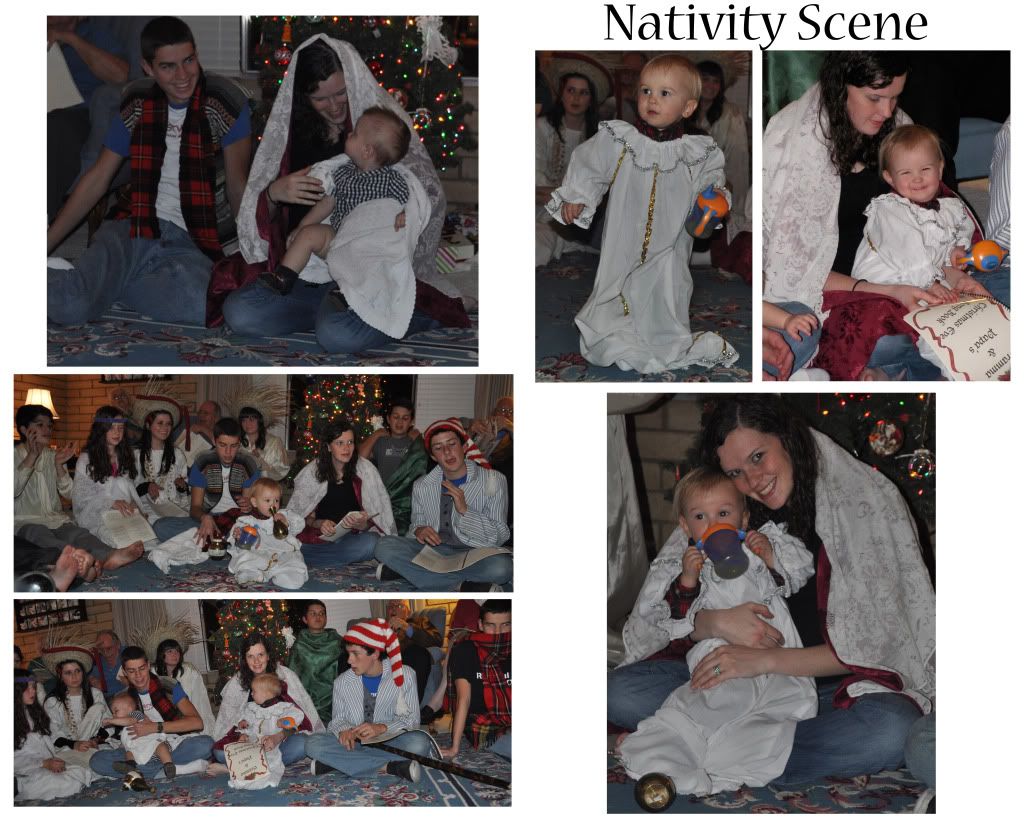 Alex was kind of confused on Christmas morning. I don't think he understood why we got out of bed so willingly when he woke us up. He quickly adjusted to the excitement when he saw yogurt covered raisins and we had a hyper little boy after that.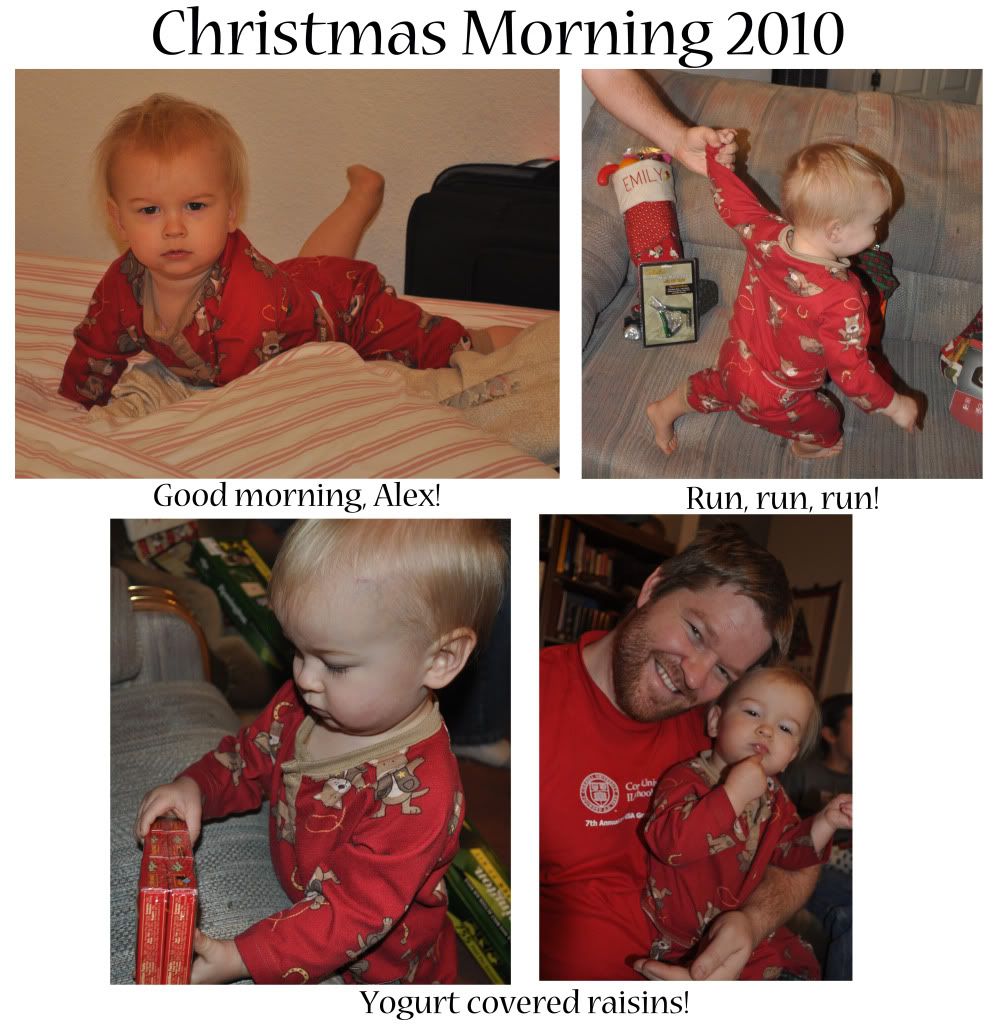 Alex was not as interested in unwrapping the presents as he was in playing with everything that had already been unwrapped. Once it was unwrapped though, he was bouncing from one thing to the next! He had to play with everything at the same time.
He was trying to use his new straw sippy cup just like his old ones which had to be tipped. He gets it sometimes but we are still working on this. The puzzle was one of his favorite toys but he didn't play with it nearly as much as he played with Keaton's new dump truck! Alex practically inhaled my pomegranates. I didn't expect him to like them but I was so happy to see that he did.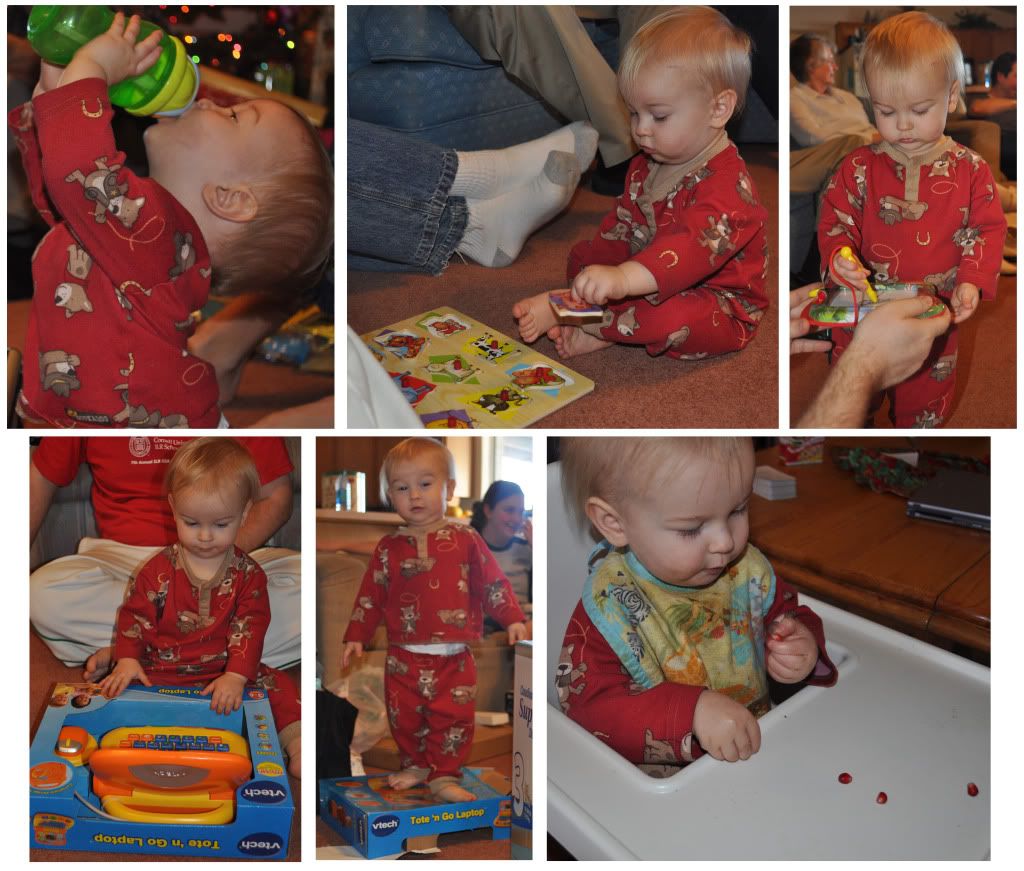 Alex (Sam) got me a new handheld mirror to replace
the one Alex broke
. I got Sam a new 9 iron to replace the one he broke. Michelle gave me a Pack 'n Play. I was so happy. I was incredibly surprised because I didn't think I would actually get it! Alex took his next nap in it and has been sleeping in it since! Sam's family has a tradition where they wrap little cereal boxes and you get to unwrap one and eat it for breakfast. You just don't know which kind of cereal you are going to get; some of them are not as good as others. Sam got Honey Nut Cheerios and he felt gipped. Apparently Honey Nut Cheerios are boring. He was envious of the people who got more exciting cereals but he was still glad he didn't get plain Cheerios (so sorry, Matthew).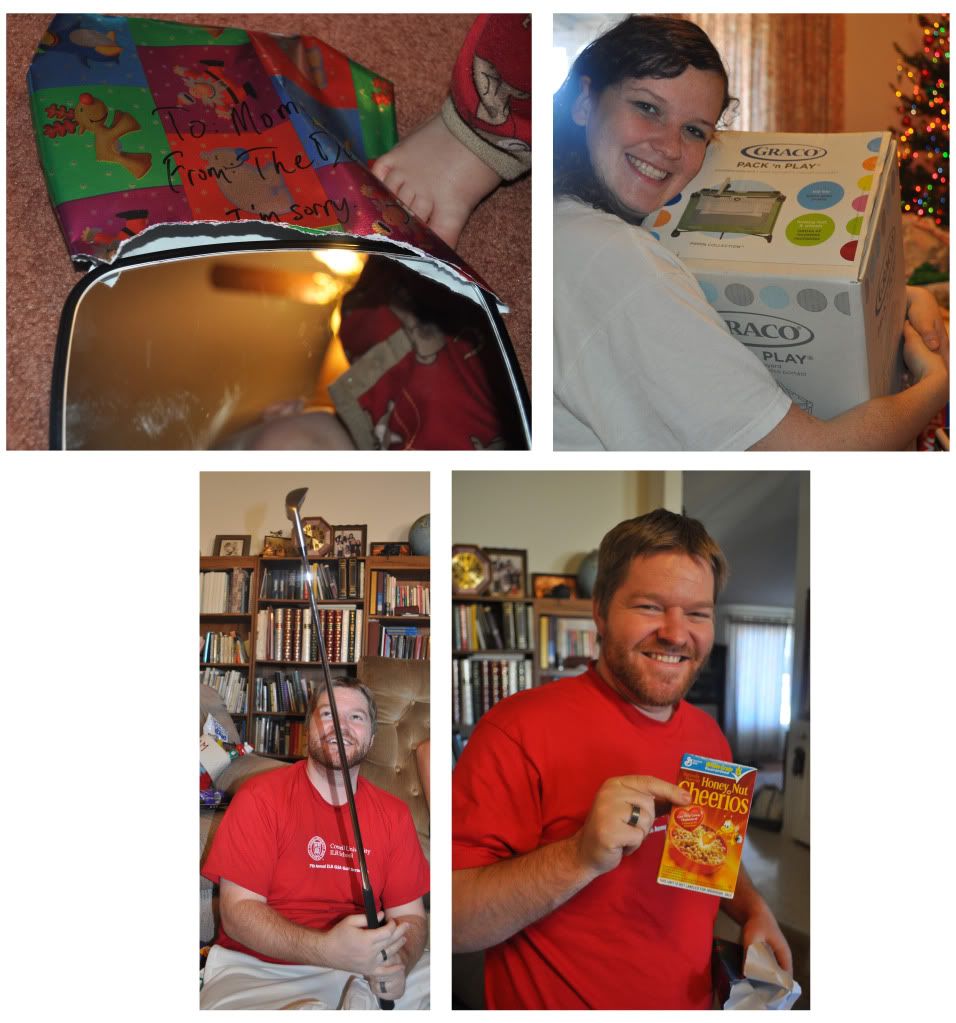 After we finished opening presents, we got to call my brother who is on his mission in Ukraine. Alex got to talk to him for a few minutes, too!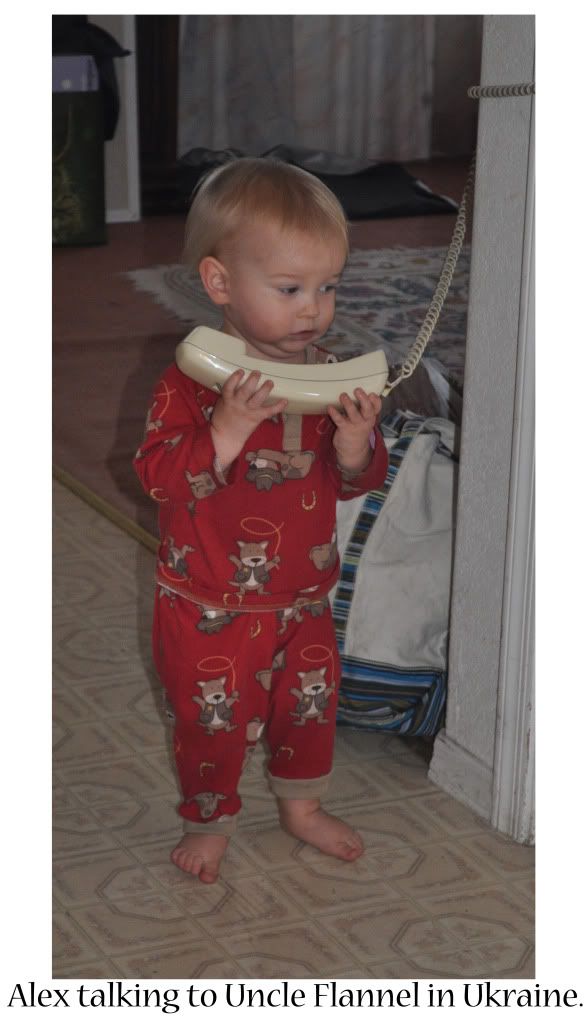 Flannel sent home ties for all of the boys. The Neil boys got Ukraine ties and the in-laws got Russia ties with the hammer and sickle on them. There were a lot of questions at church about why the boys were matching and what the ties meant.