Edison and I were on our way to a park when we saw some girls playing softball. I pulled into the parking lot and we watched a few innings.
We eventually headed to a school to play on a train that Edison always asks to play on but we can't play there during school hours. Unfortunately, the train has been ripped out now. So sad!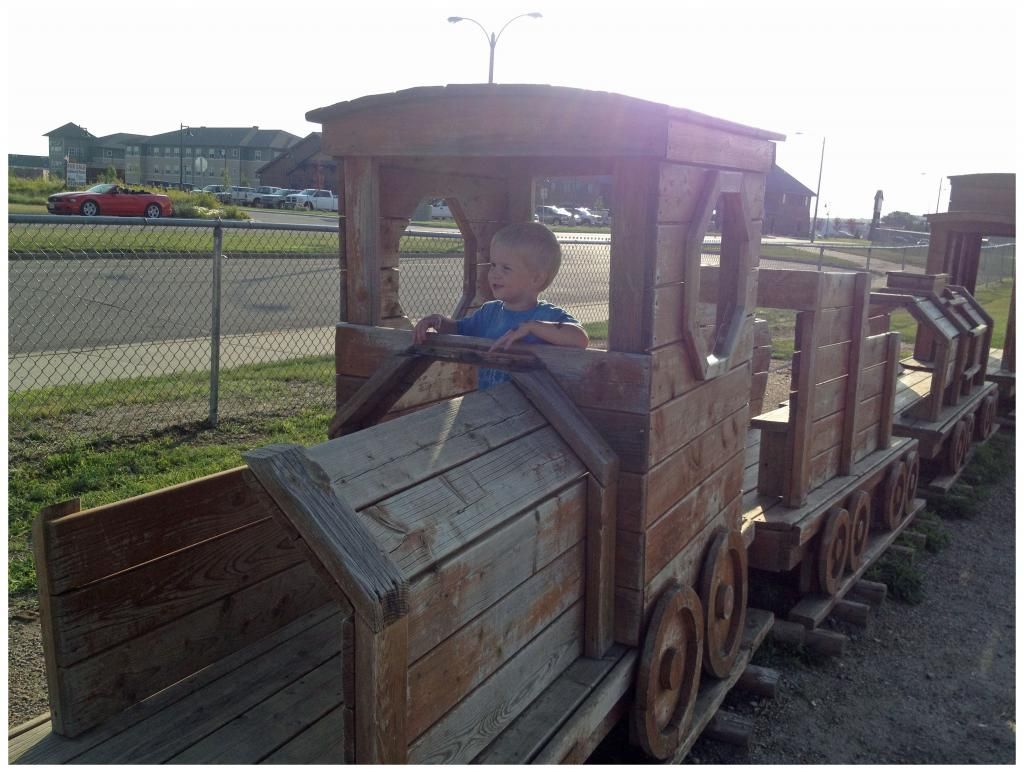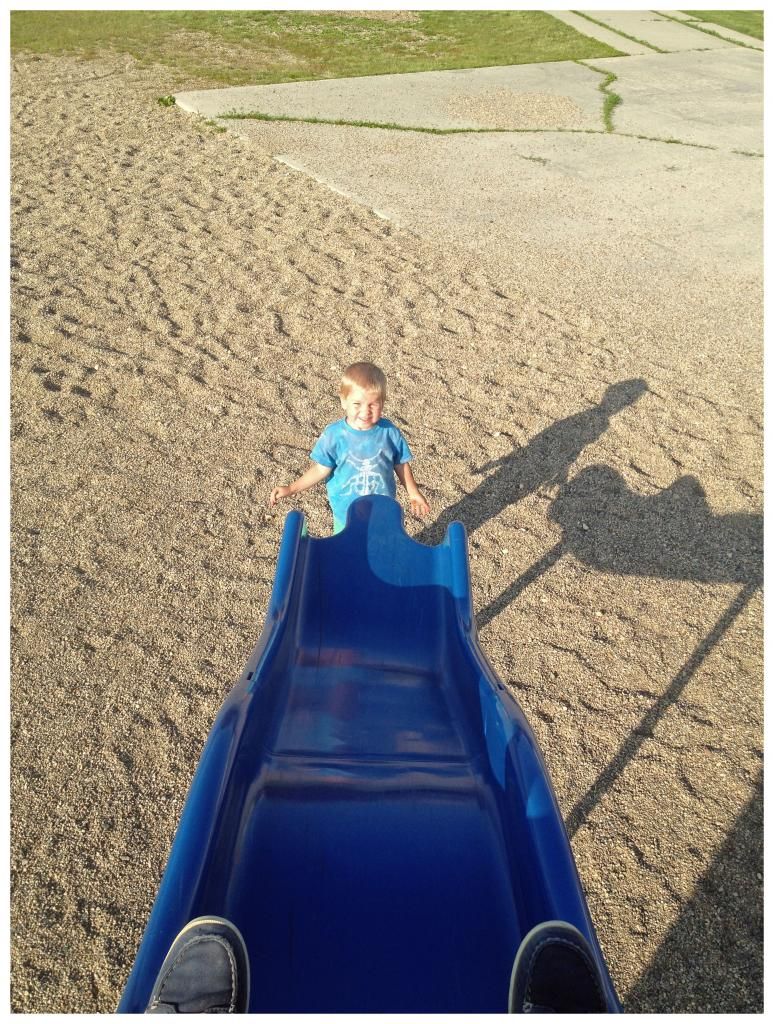 "I'm going to catch you!"
When Edison was done playing, we got some Orange Julius and then went home.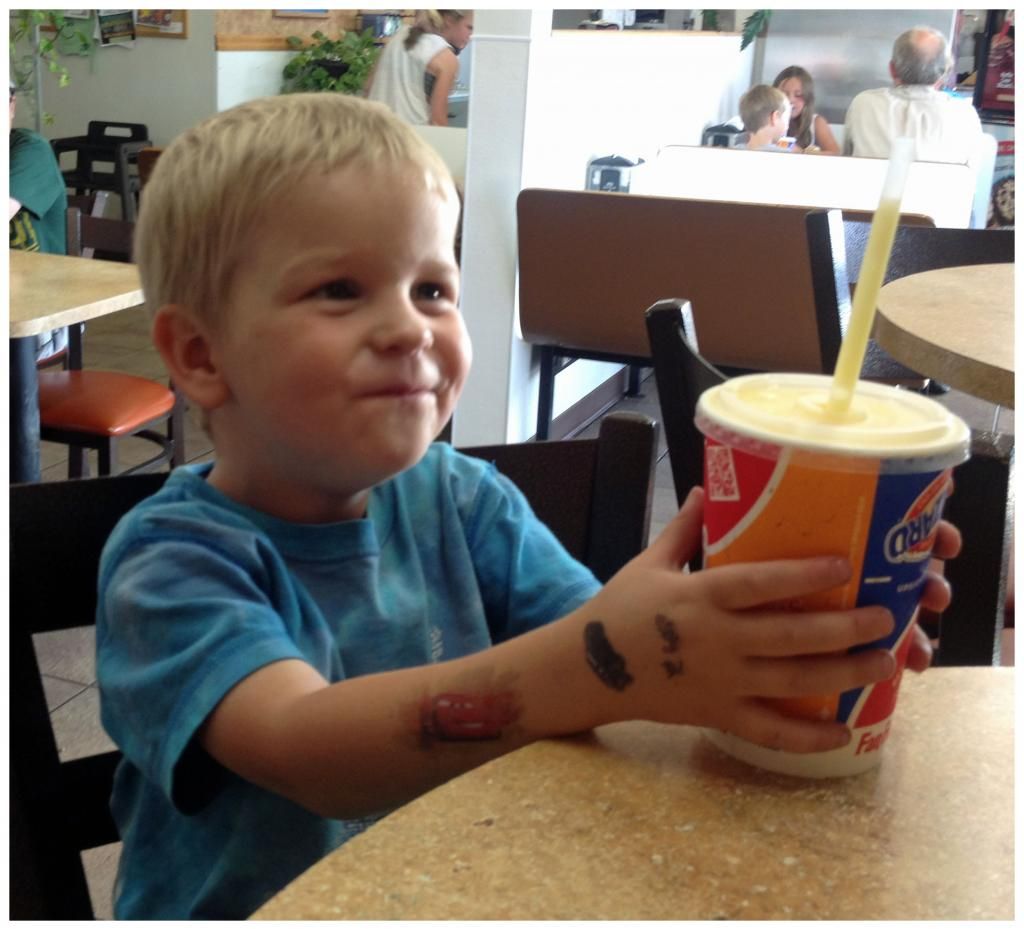 Sam and Alex went jogging and played golf on their date.
Their date ended with frozen yogurt as most good dates do.