I am middle aged. Or mid-20s. It is pretty much the same thing. Sam was 25-years-old when we met (seven years ago). I remember thinking that he was so old. Practically my grandpa. Now I have also reached that status.
I asked Sam not to get me anything for my birthday because I just wanted food. I wanted to go out to eat and then have pumpkin pie. Sam was doing this gross thing called growing a beard and I was not a fan so I also asked him to shave that for my birthday. He was convinced that I was going to jinx the Boston Red Sox in their quest to be World Series champions by shaving his beard. They won the World Series tonight so there was no harm by getting that ick off of his face.
I love sleeping. I don't think I could ever get too much sleep. Although I had to wake up a few times to feed Declan, I didn't officially get up until 10:24am. I think that was perfectly fitting since it was my birthday, 10/24. In one of my brief periods of awakeness before that, the boys brought me a ream of paper they had colored for me. It was so cute and they were giddy over it.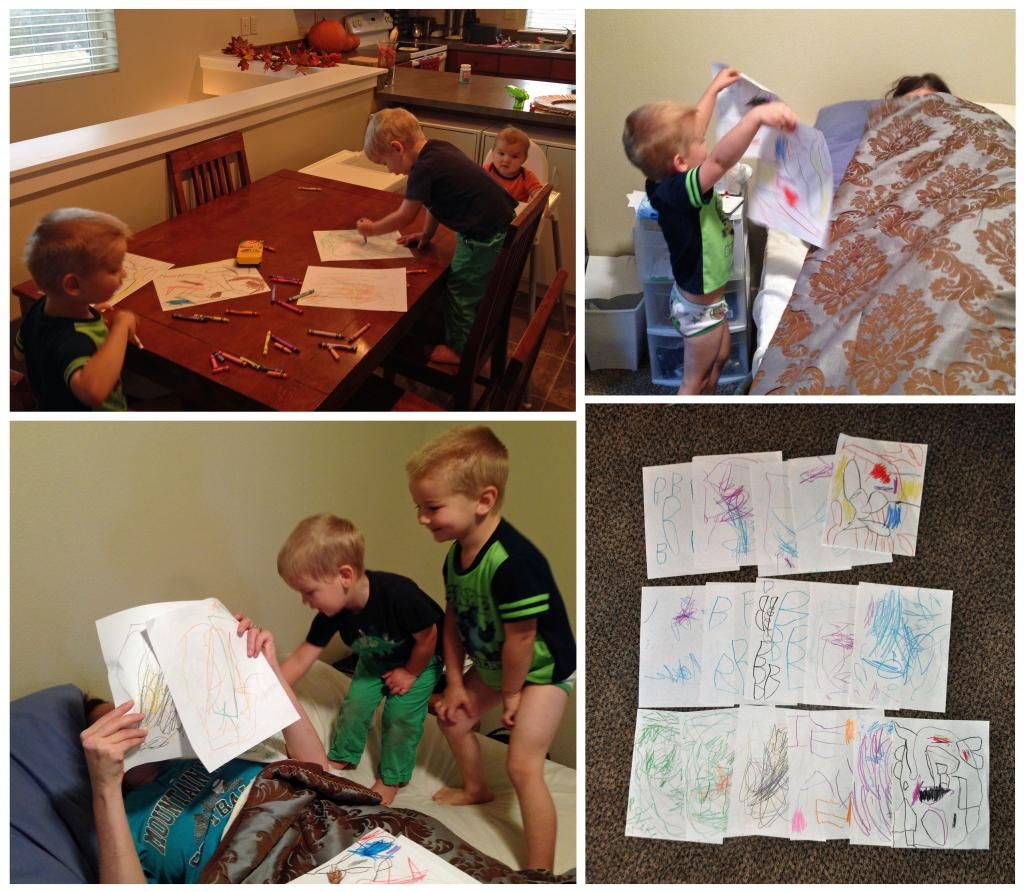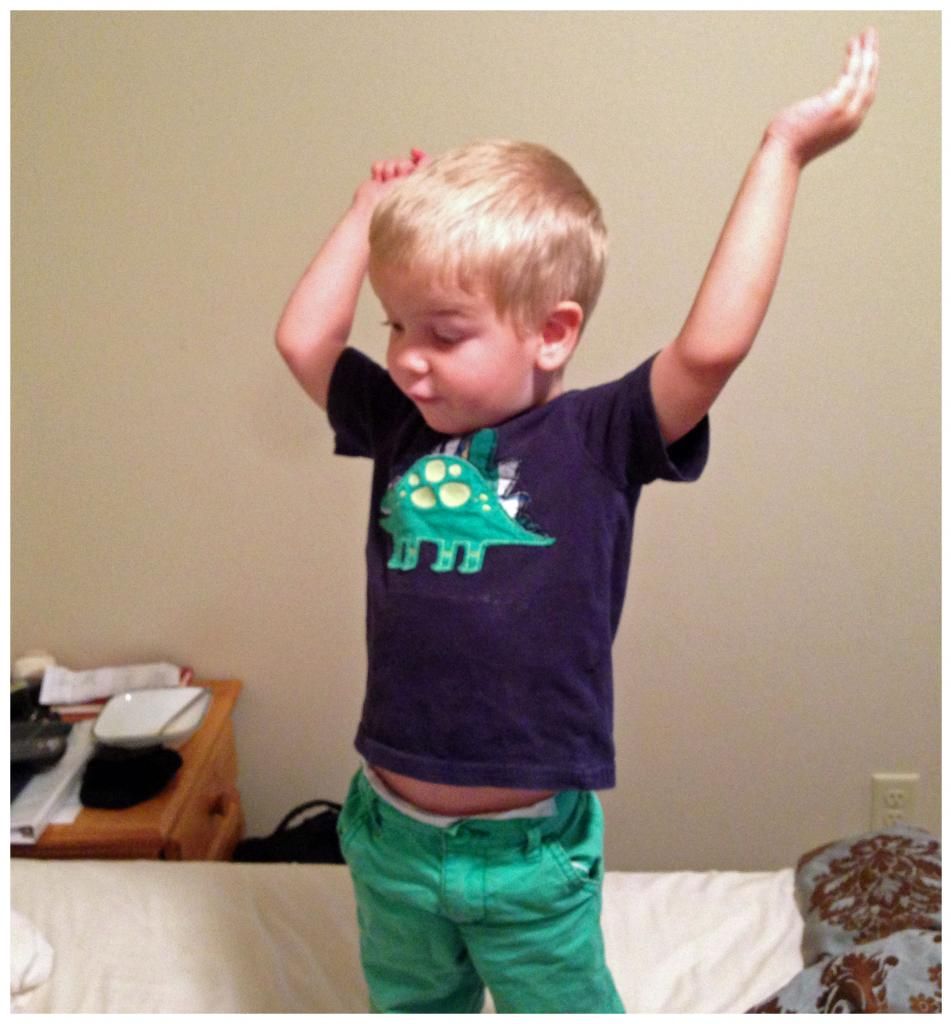 My friends know how much I love food. My friend Nikki made me my own cake so I wouldn't have to make one. It was so thoughtful, adorable, and delicious! My Relief Society president brought me a plate full of Reese's peanut butter cup cheesecakes. I ate almost all of them and then took a picture of the last one I was saving for Sam. I mentioned to my friend Maggie that I used to love Dr. Pepper when I was a teenager so she bought some for me. She also got me that adorable blue scarf and the sweetest card that I am going to save and read whenever I am feeling insecure. I am doomed to be fat with all of these thoughtful friends!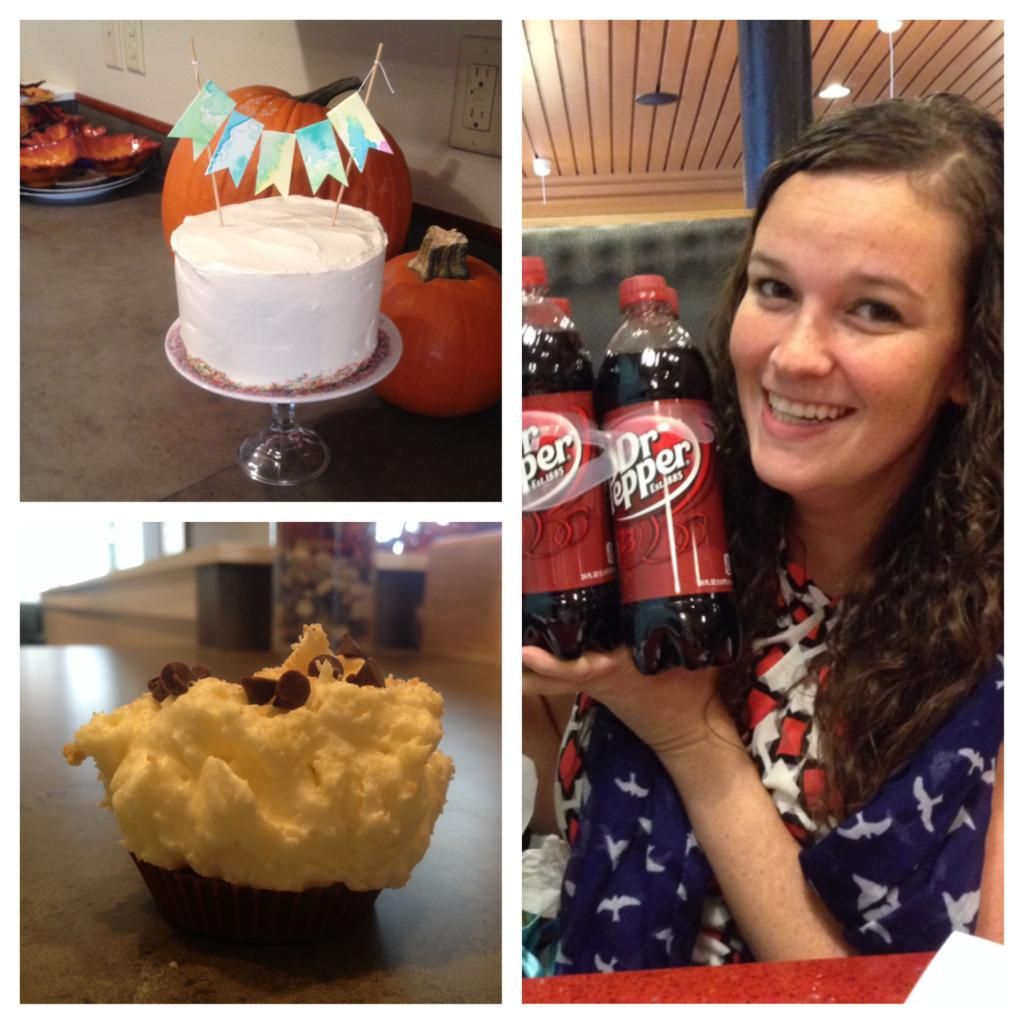 Maggie was going to babysit the boys and since Sam took the day off of work, it worked out better for us to go out to lunch. We went to a new sushi place in town. Sam tried eel sushi. I ate normal food. Then they brought us a delicious Japanese ice cream. It was unusual but really delicious!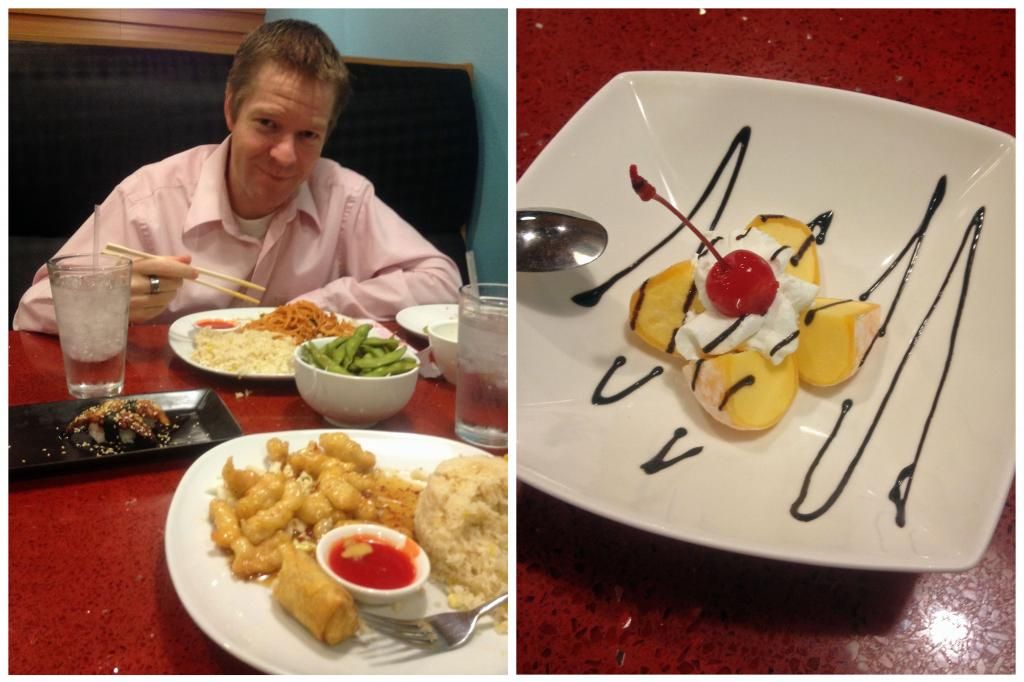 That night, the Jordans came over for pie and cake.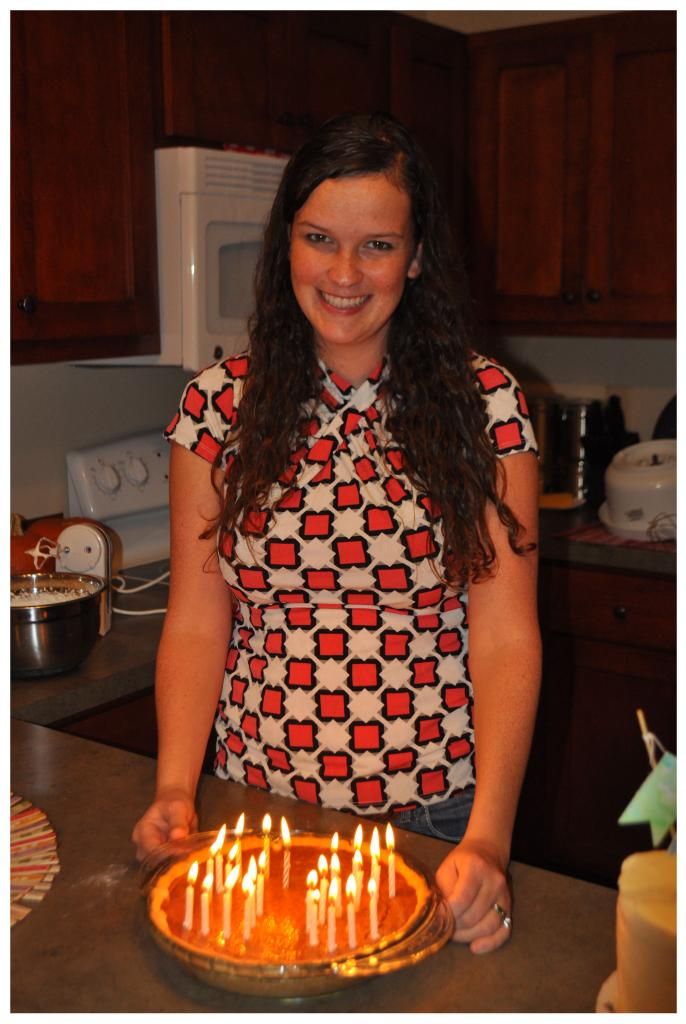 Edison didn't want pie or cake. He wanted applesauce. Huh? After dessert, I taught the kids how to play Button, Button, Who's Got the Button?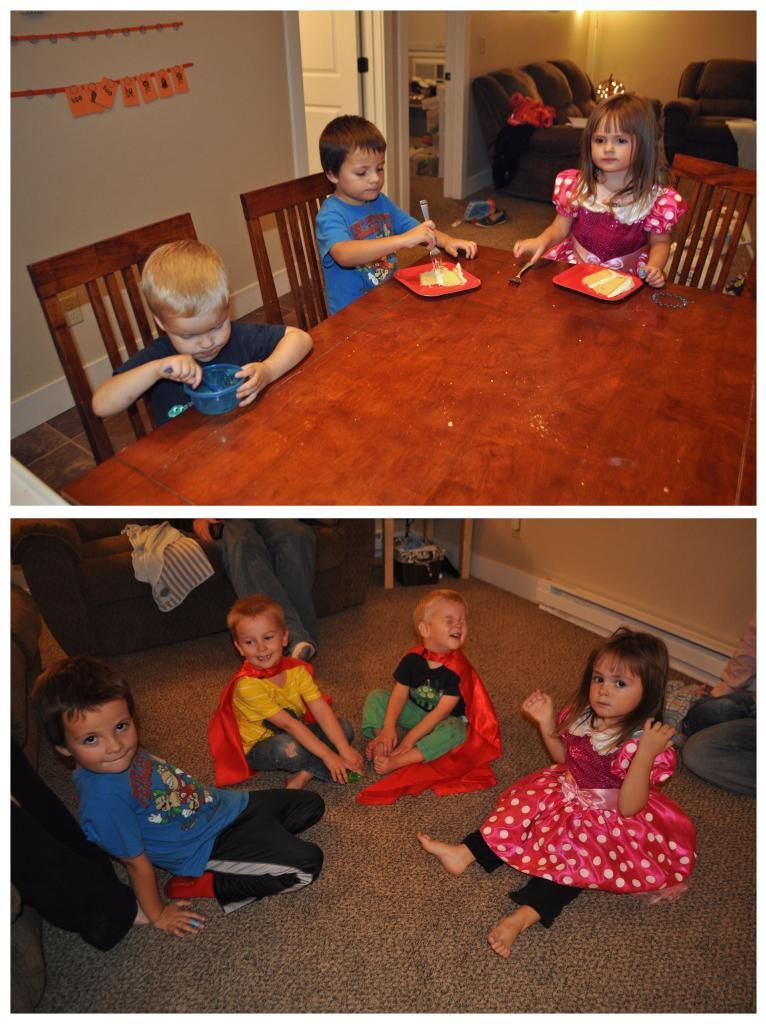 Alex: You need to go on a date for your birthday so I can make you a card.
Emily: Okay, I will.
Alex: But you have to go on a date with a different friend so Daddy can help me.
My friend Karen was all over that plan. The day after my birthday, she took me out to a nice, new restaurant in town and invited a few friends. It was a really fun time and I was laughing my head off. I escaped without having to ride the mechanical bull which I consider a great success. After dinner, I took Maggie home and by the time I got home, there was a gift bag on my kitchen counter. Karen had dropped by and brought me pomegranates. I was so surprised and could not believe it! I mentioned at dinner how much I love pomegranates so she went out and bought some for me and brought them over before I even got home. Amazing.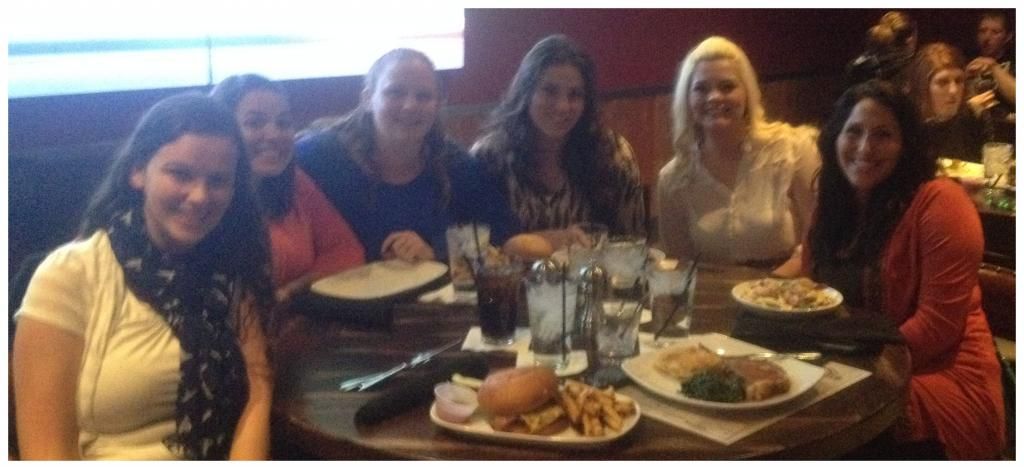 Emily, Maggie, Becky, Jen, Whitney, and Karen
I appreciate all of the visits, calls, texts, emails, and Facebook messages I received on my birthday. I was blown away by the love people showed me. I wish every day could be my birthday! I felt so special and am really grateful for the friends I have in my life.