Edison had his first experience with rice cereal. Not a fan. More than a month later, he still reacts about the same to each bite.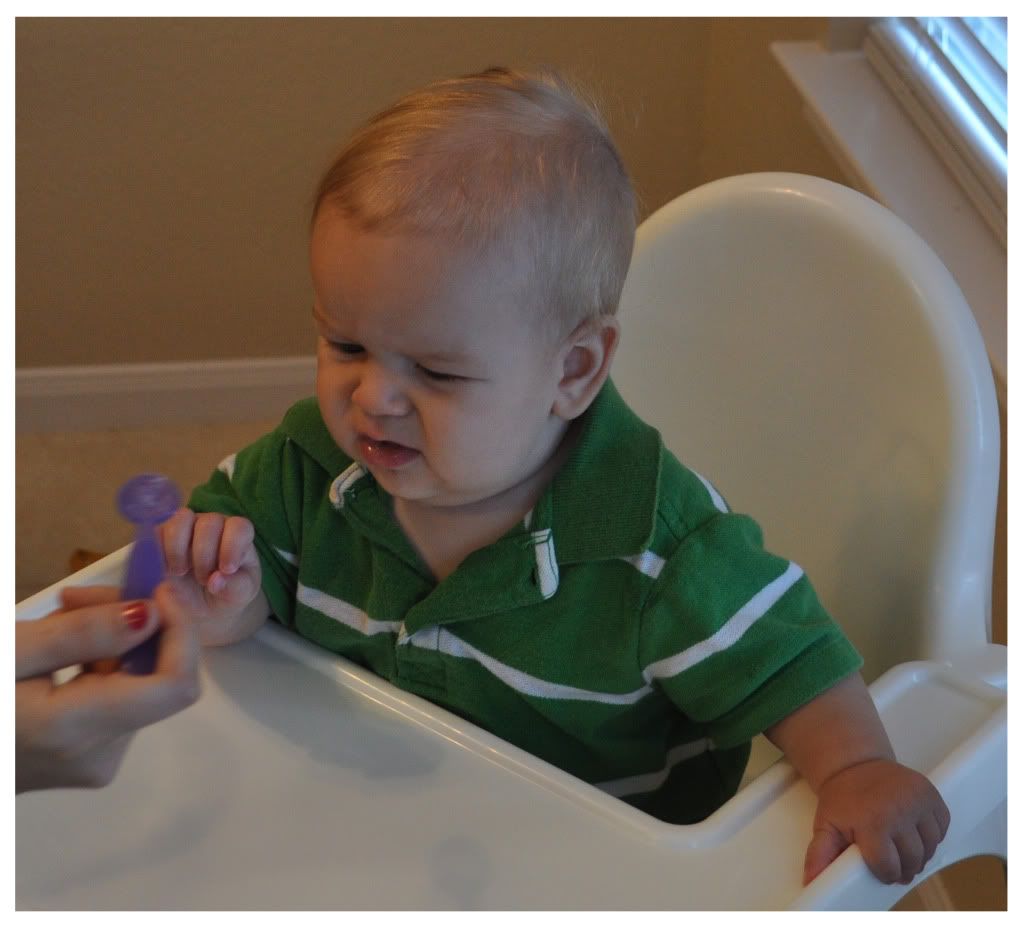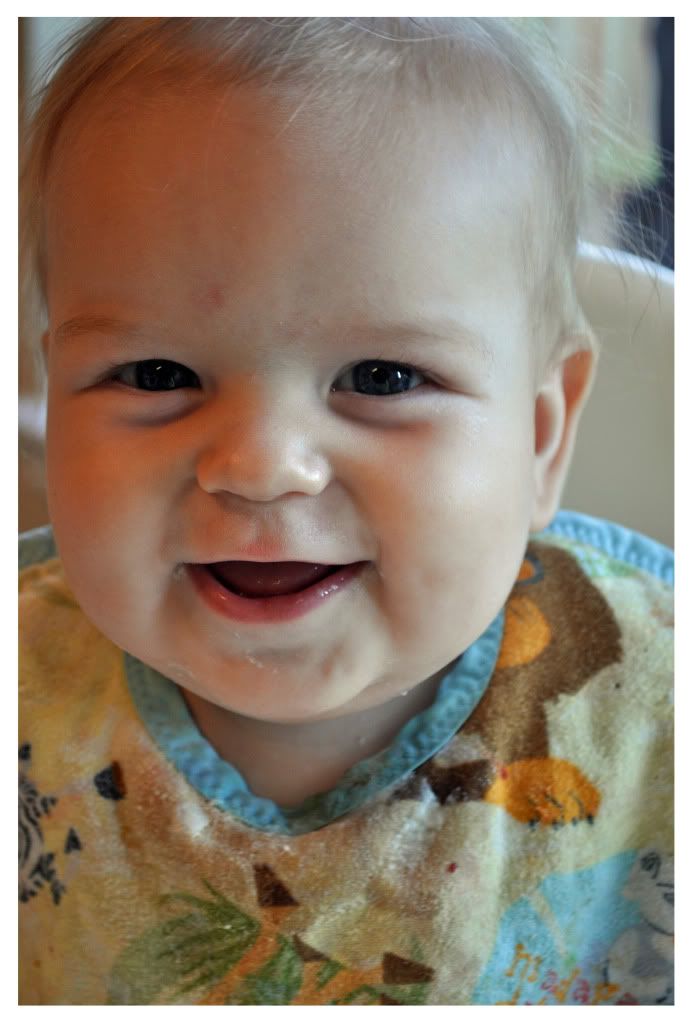 He surprised me by letting me continue to put bites in his mouth. But he would just push it back out again.
The classic gagging video. I love that he is still happy even though he hates it. I love this boy.