Catherine was throwing her preschool's Halloween party and invited me and the boys to join in the fun. It was awesome. Catherine is very creative. Too bad Alex just wanted to play with their Mater toys. He was also mildly interested in the candy.

The kids played a fun game where they put Band-Aids on Frankenstein's monster's owwies. It was very cute.
Alex had mosquito bites all over his face. It looked like he had run into a corner because his forehead was so swollen. He was kind enough to point out the bites for us.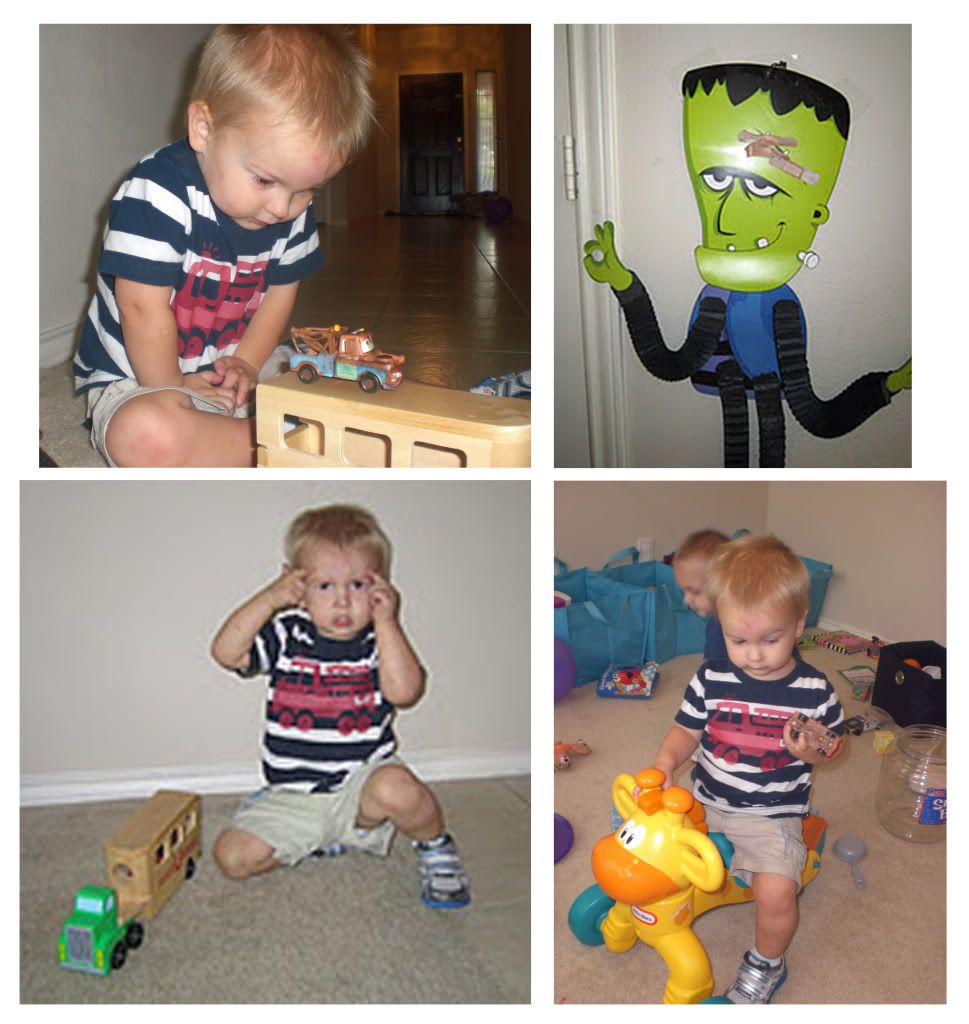 Catherine sent home Alex with an adorable party favor bag which he enjoyed for days. I had to hide it because he just kept asking for candy. I am so glad we were able to go.
This firetruck shirt was a birthday gift to Alex from Sam's parents. Alex asks to wear it every single day. I love that kid. I promise Edison was here, too. He took a nap and missed all the fun though!