Our ward had a youth temple trip a few weeks ago. Sam planned to sit outside the temple with the boys so I could go in with my young women but then we learned that they needed more Priesthood holders to help out as well. We called
Catherine
the night before the temple trip and asked if she would be willing to watch the boys. She was so sweet and said she would! We drove straight to Catherine's house, dropped off the little boys, and then drove to the temple (about 15 minutes). We missed going in with the youth by about five minutes and we also missed the picture outside the temple. I was bummed; we took our own.
After we were done in the temple, we drove back to Catherine's to pick up the boys. Alex didn't want to leave. He had so much fun. Catherine said Alex was the best kid she has ever babysat. I was glad Edison didn't have a breakdown! That was a long time to leave a nursing baby who doesn't take a bottle!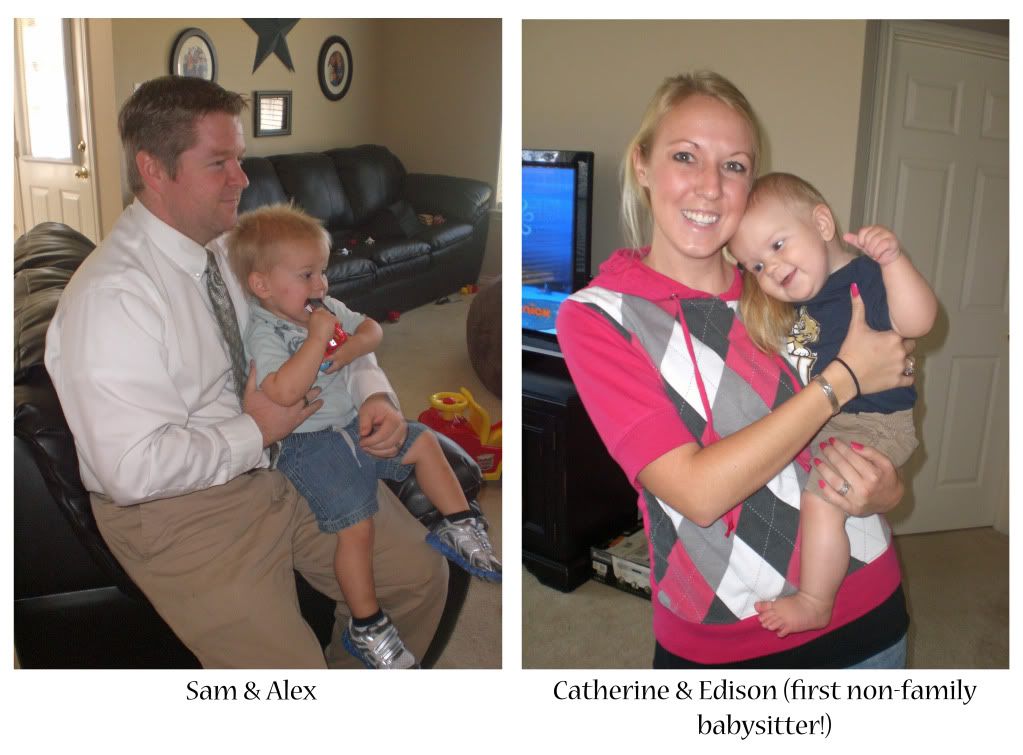 We went to Cici's Pizza to meet the young women, but by the time we got there, they were almost done eating and also their table was full. So we sat alone and ate alone because they left just a few minutes after we got there. Basically it was a stressful day when we should have just stayed home. But it was nice to have a few hours in the temple, as always.