I had a great birthday this year. Maybe it was because my expectations were, quite frankly, low. Sam had not asked me what I wanted to do so I didn't think there was anything planned. Also, I knew he was flying out on my birthday and would be gone for five days, which isn't very fun. But it ended up being a fabulous day and Sam was a sweetheart.
On the Saturday before my birthday, we went to dinner at BJs Brewhouse. We were still full from
lunch
but we had already set up babysitters for the boys so we went out anyway. We shared appetizers and got drinks. They make their own sodas there and they were delicious. I would go back just for that. We also got a free pizookie for my birthday but we didn't eat very much of it. Like I said, we were stuffed.
We came home and Sam put the boys to bed while I took the babysitters home. Then we went on a short walk to the mailbox and I opened my presents. I was very surprised by all of the gifts.
My friend Kristina had heard that Sam was going out of town on my birthday so she invited me over for lunch. I got there, and there were a lot of people! They had planned a Mexican food potluck lunch. It was really fun to visit with friends and they were all so thoughtful. You know you're getting old when people stop putting the right number of candles on your cake and instead do clusters of candles; in my case, two and three.
Sam came home from work early so he could prepare for his trip. He brought me roses. We played with the boys for a little while and then loaded up and drove Sam to the airport. Alex was so sad when we left Sam. The whole drive home, he was whimpering and saying, "Alex airport, too." It broke my heart. He said it multiple times during the week, and also tried packing himself in a suitcase Sam had left out from when he was trying to decide which luggage to take with him.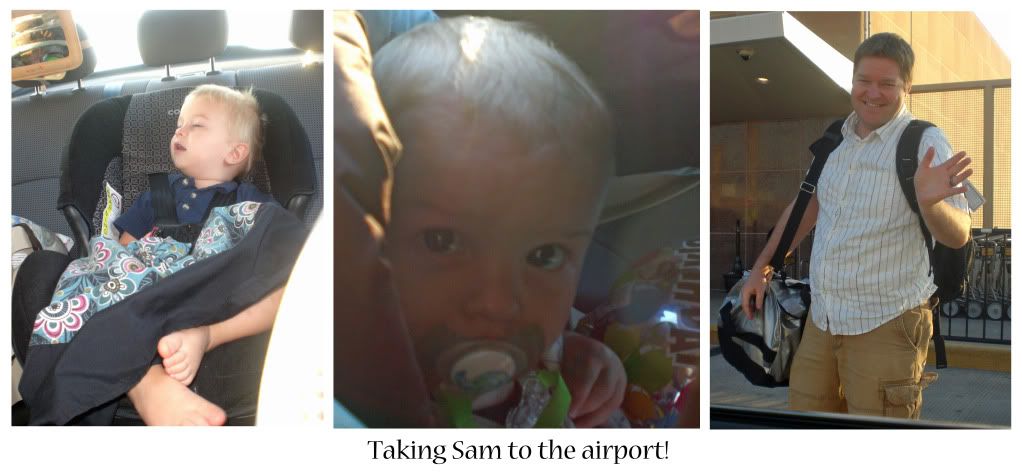 I spent the night talking to family on the phone. I went to
bed at 10pm
, only to be woken up by a few late birthday calls. It was very nice and made me happy.
Sam got me a facial and massage for my birthday. It was weird to be without the kids for a few hours, but it was very nice. I actually fell asleep. Next birthday, all I need is a quiet nap. The lady who gave me the facial thought that I was 18-years-old. And that was her rounding
up
because I told her I have two kids. Sheesh, I've got good skin.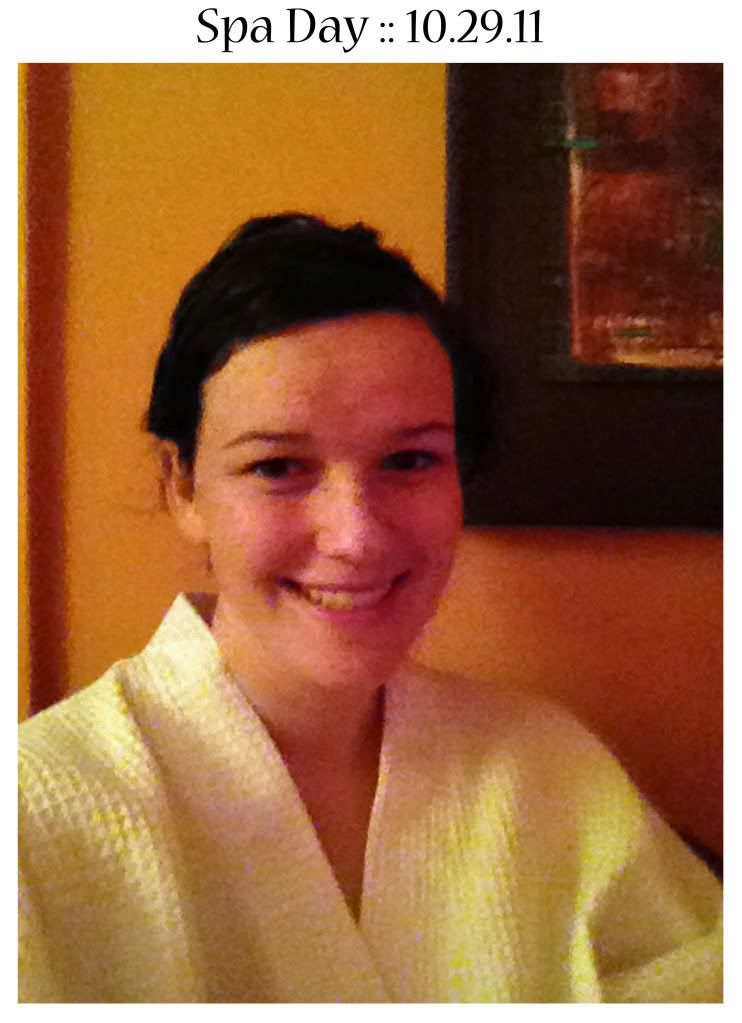 I don't really feel older. I already can't remember how old I am. In my head, I am 20 years old. Sam tried to tell me that 23 means I am in my mid-20s. I don't think so, sweetheart.