Edison was getting a serious combover and we knew it was time for his first haircut. Alex didn't have his first haircut until he was 17 months old! Edison had his very first haircut on his half birthday (9.27.11). But before it was Edison's turn, Keaton, Sam and Alex had to teach him how it is done.
He started out interested in the cord. That didn't last long.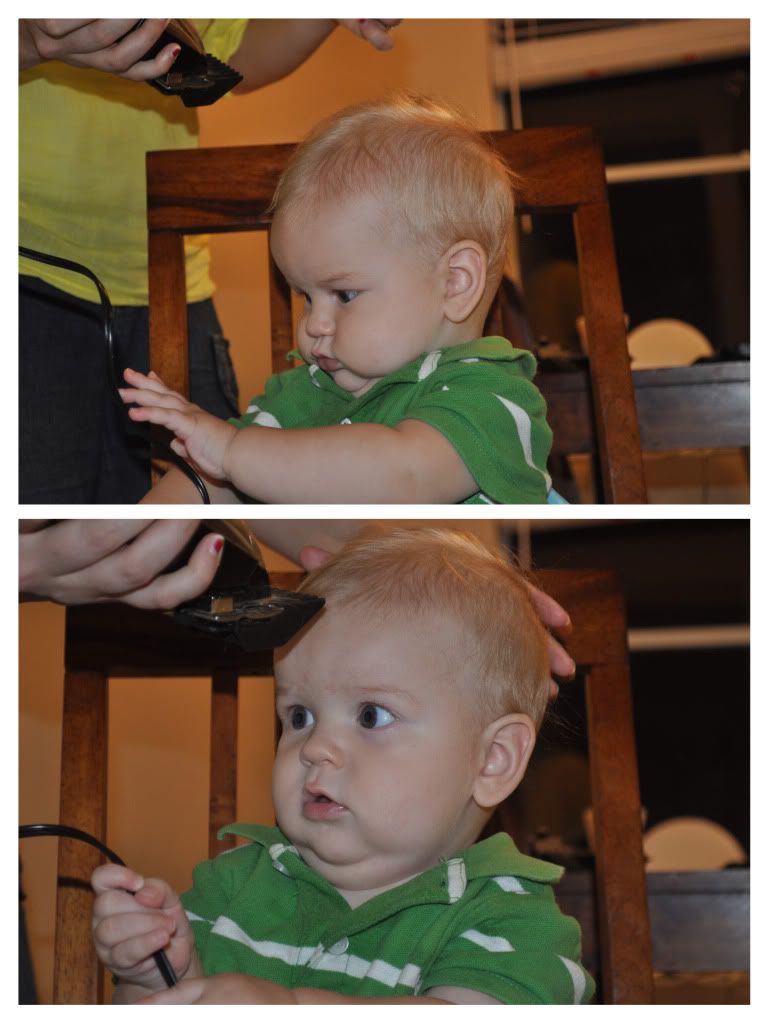 He was terrified and super wiggly! I think he just didn't want a haircut. Sam reacts about the same when I tell him he needs a haircut. I had not heard Edison cry that hard since he was a newborn. He was so sad. I think it was too close to bedtime.
Sam told me to cut it shorter (what?!) but I was already so sad to see Edison's hair go. I admit that he looks better, but I miss combing through his long hair. He also lost all curl when I cut it. He is now straight and blond; nothing like his Momma.