Holidays with kids are so much better. Each holiday is even better than the last. I love watching Alex and Edison grow and learn. They are both super inquisitive and quick learners.
At the trunk or treat, Alex figured it out after watching one person. Pretty soon, he was walking around and opening up his bag for the people. He would say "Trih teet." It was adorable. We wanted him to say, "Thank you" so we asked him, "What do you say?" He roared! It was adorable and we encouraged that response from then on.

The costume is a hand-me-down from Sam's sister Ellie. Alex is obsessed with it. He asks to put it on every time he sees it. I was glad he enjoyed being in his costume. That definitely made things easier.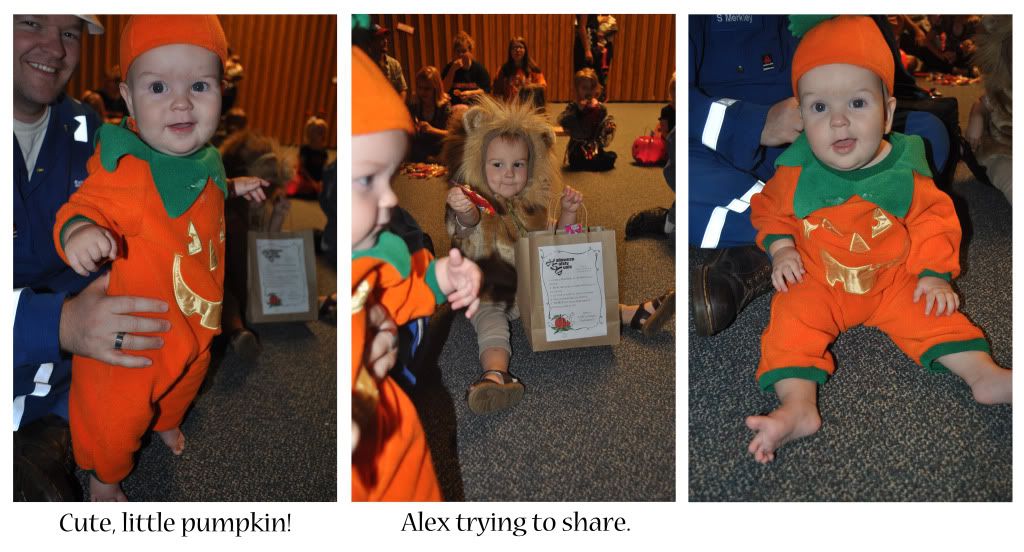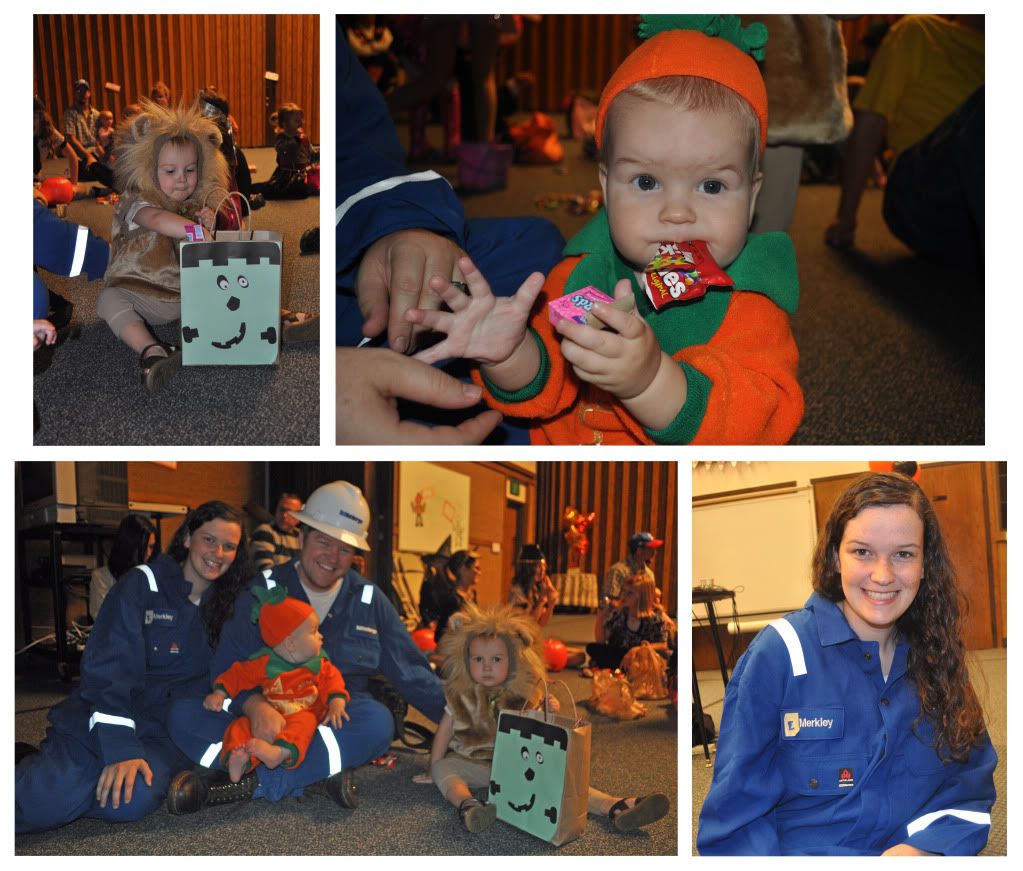 Sam and I were dressed as equipment operators.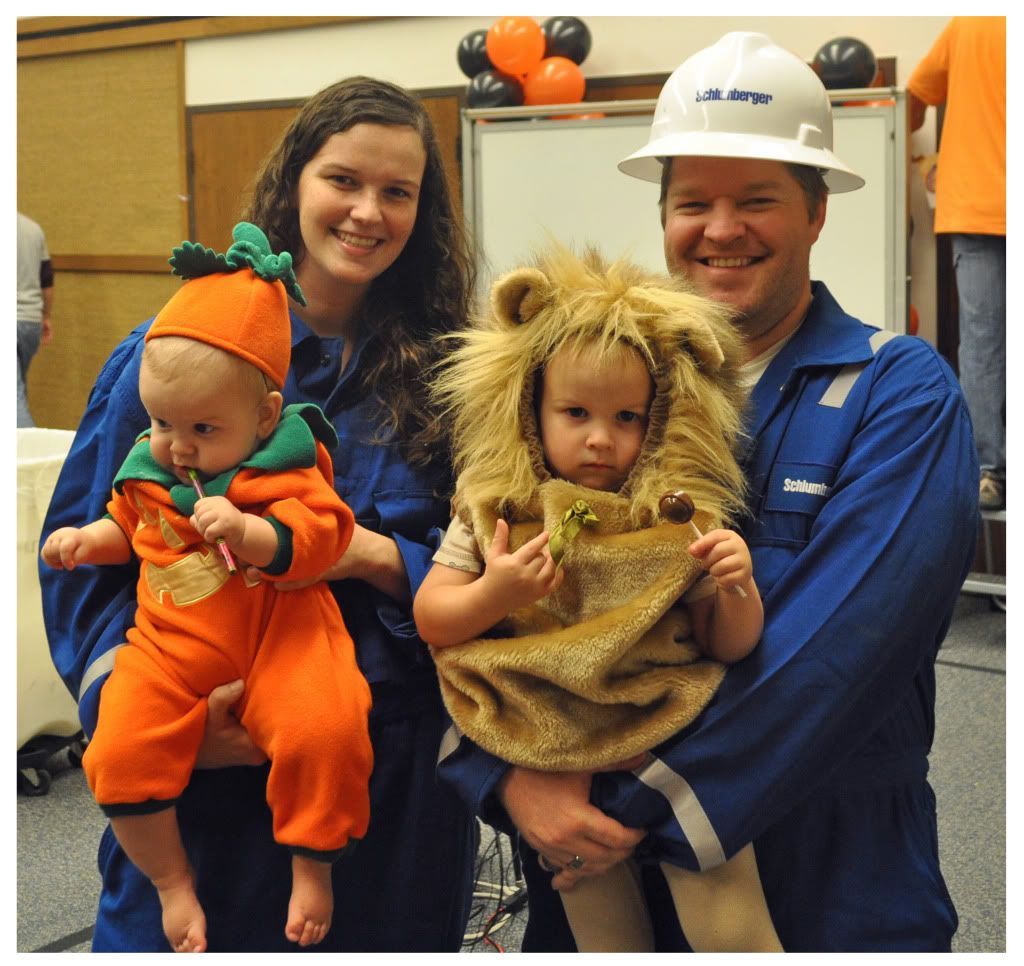 On Halloween, we continued our tradition of decorating a pizza. Alex was totally into it this year. If only he would be totally into eating it. I was going to throw away the dead roses from my birthday, but they were very macabre so I kept them around for another day as part of our Halloween decorations. Recycle!

When it got dark, we went out trick or treating. Alex knew immediately what to do. He walked up to our neighbor's house and knocked on the door all by himself.
Edison was being so nice and good like a little pumpkin should.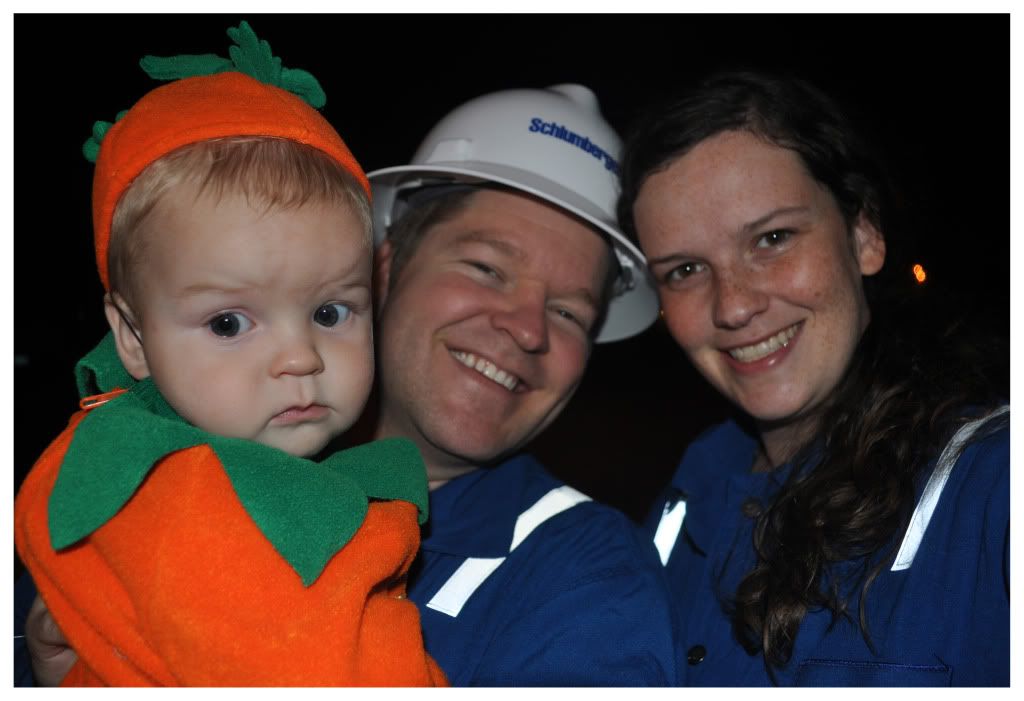 After a while, Alex started getting tired. We tried to carry him, and he refused. He wanted to do it all by himself. He started dragging his bag on the ground, so we tried to help him. Nope. He was not letting that gold mine out of his sight. After the last house, he finally let Sam put him on his shoulders.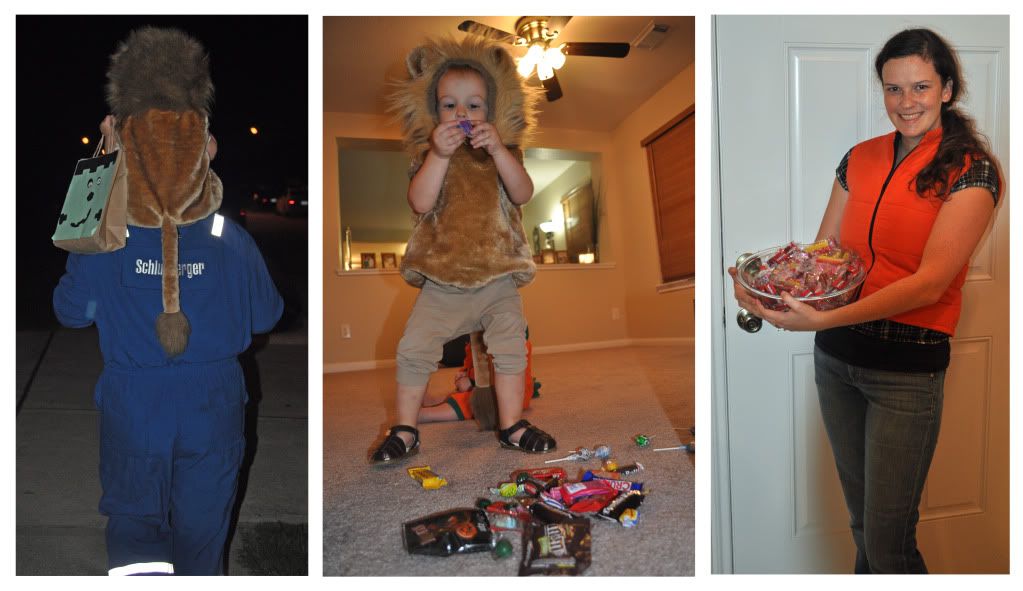 Alex did not even try to get into his candy until we were walking back to our house. I thought that showed a lot of restraint! Edison couldn't control himself though. He was in crinkly paper/wrapper heaven!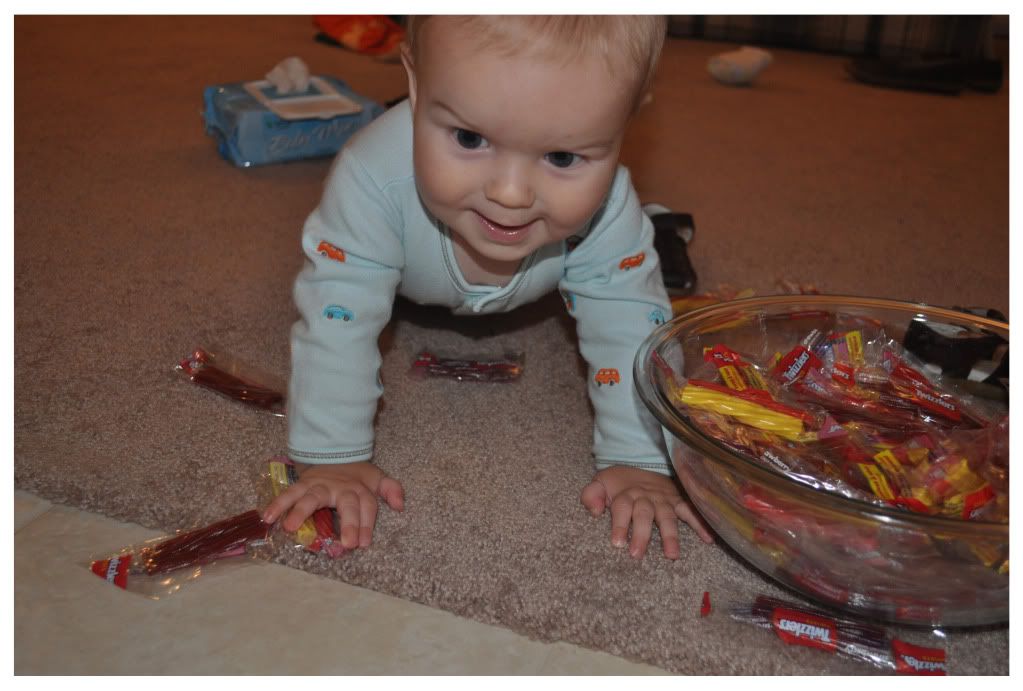 Ignore the naked child in the background. Enjoy Alex's demonstration.



After we got the boys in bed, we carved a pumpkin. The pumpkin already had a face on it though, so it didn't really need to be carved.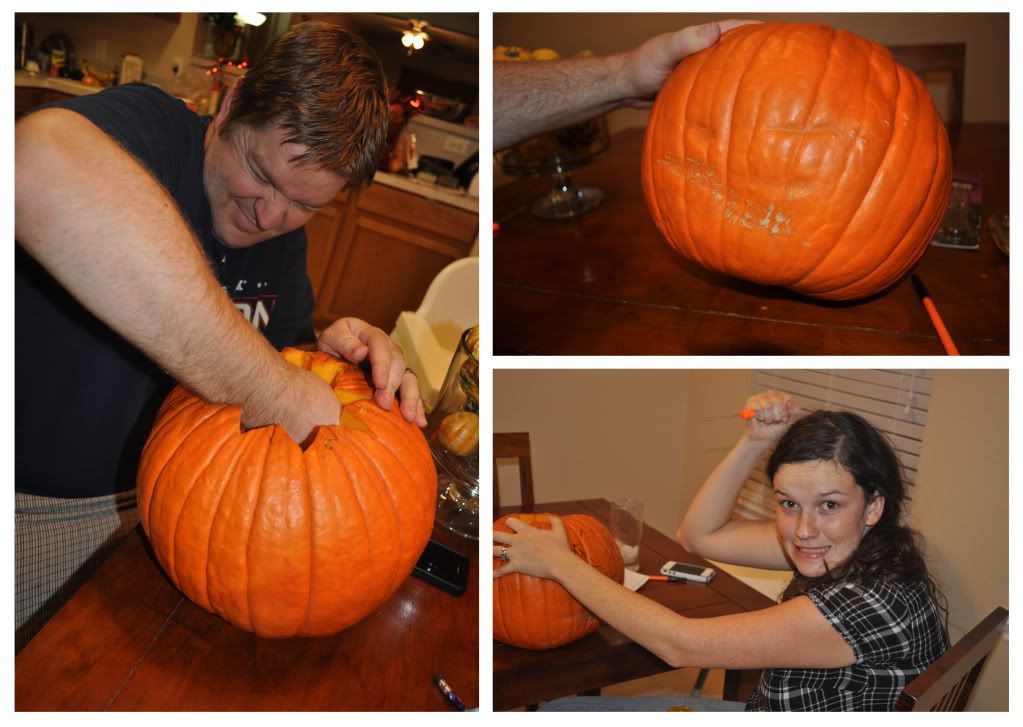 Alex is still asking for treats. He especially loves suckers. He says, "Peas?" It kills me.