While at Toddler Time one week, we heard them announce that the library's anniversary party was coming up. I was very excited and took the boys there that weekend. Sam met us later when he got home from softball practice. It was a bigger deal than I was expecting but it was not very well attended. There was a juggler, a bounce house, free lunch, and a puppet show.
Alex was very confused at first. I don't think he knew what was going on. I am not sure why he looks like he just woke up, because it was noon. Edison found himself in the garbage can reflection and was happy.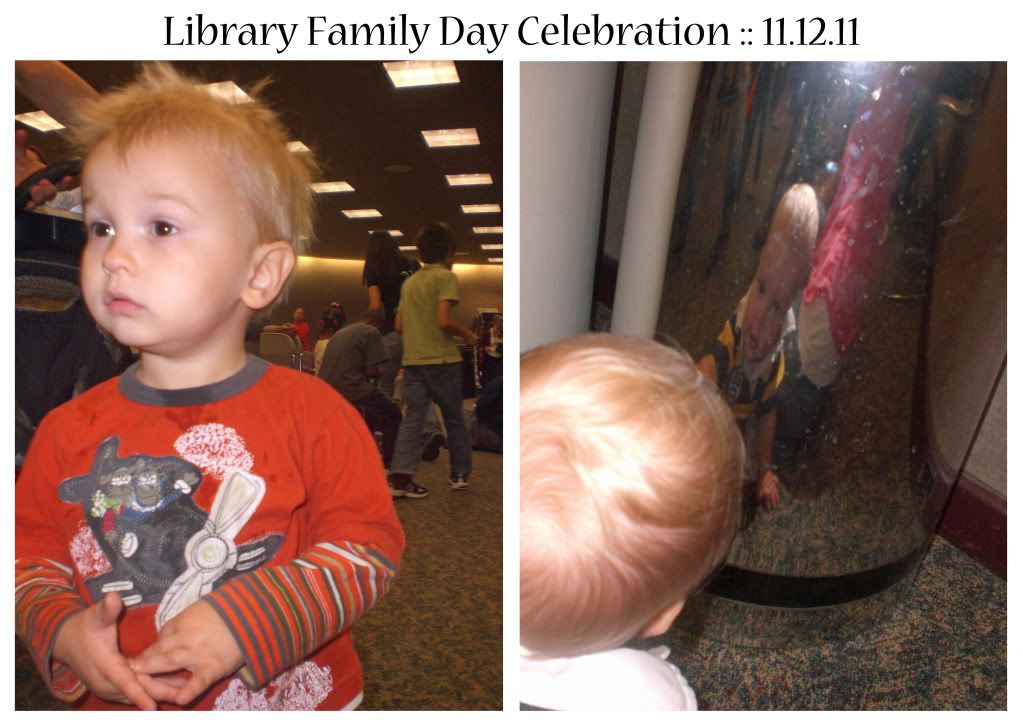 Alex was not as interested in the lunch as he was by the dessert. He was very intrigued by the juggling, unicycle riding, and magic tricks. This guy was good with the kids.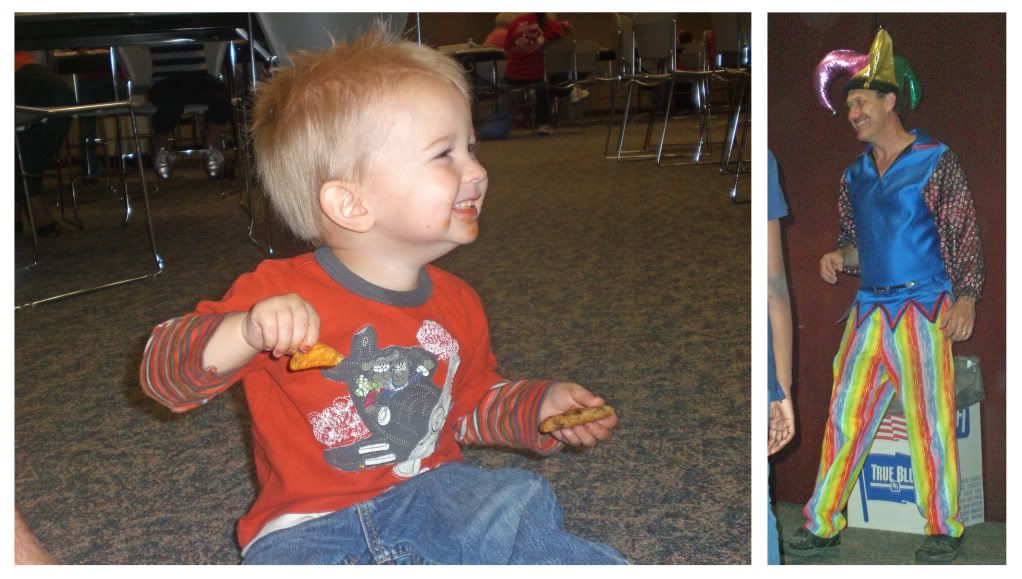 Edison was willing to go to great lengths to get to our food. I gave him small amounts, but he was acting like we starve him!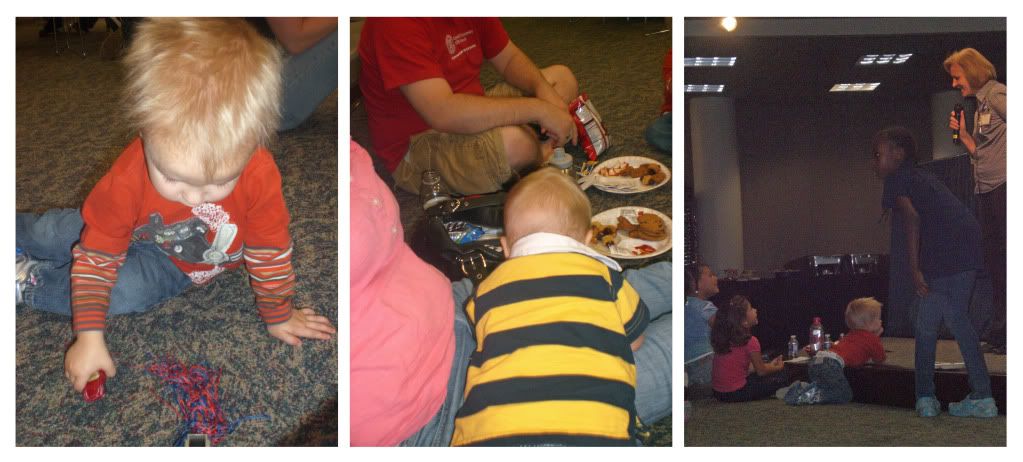 I went into the bounce house with Alex. They kicked all of the big kids out and let him go in alone. He was not loving it at all. We were in there for less than a minute.