We went to Free Day at the zoo again. We didn't get to stay very long because naps made us late, and we had to leave early to pick up Sam from work. This one car deal is getting annoying. But the boys loved the zoo. Alex was bossing me around saying which animals he wanted to see next. "Monkeys!" "Birds!" "Lions!"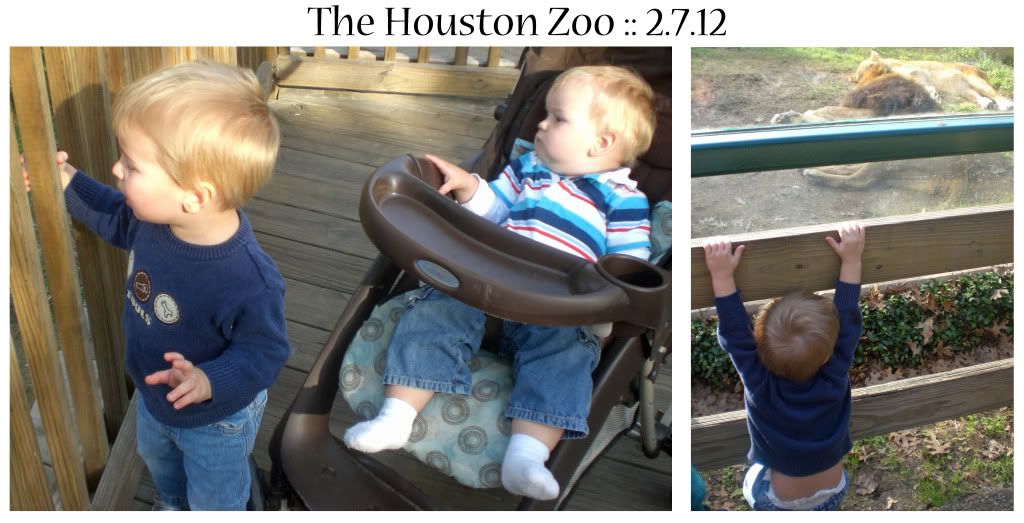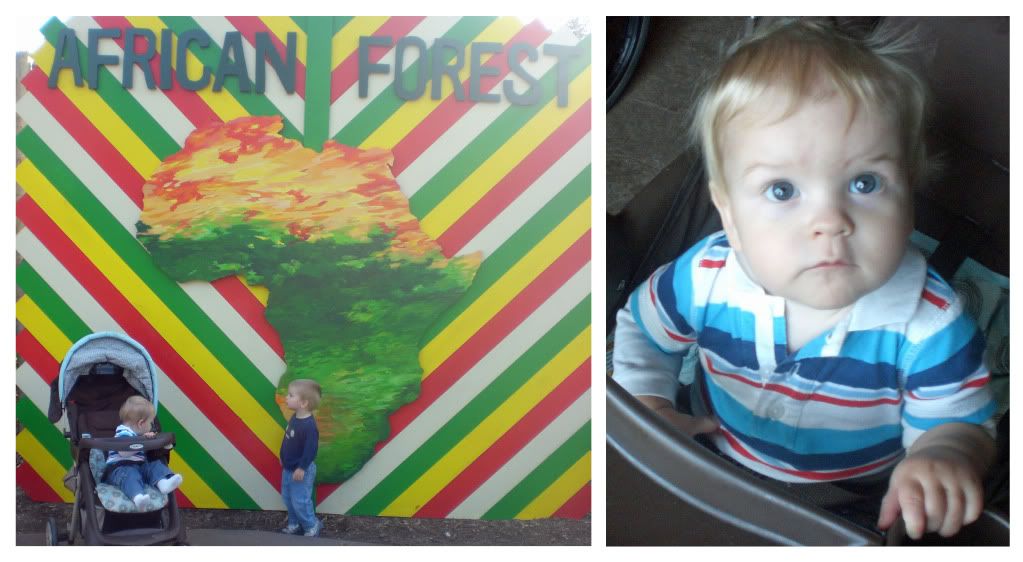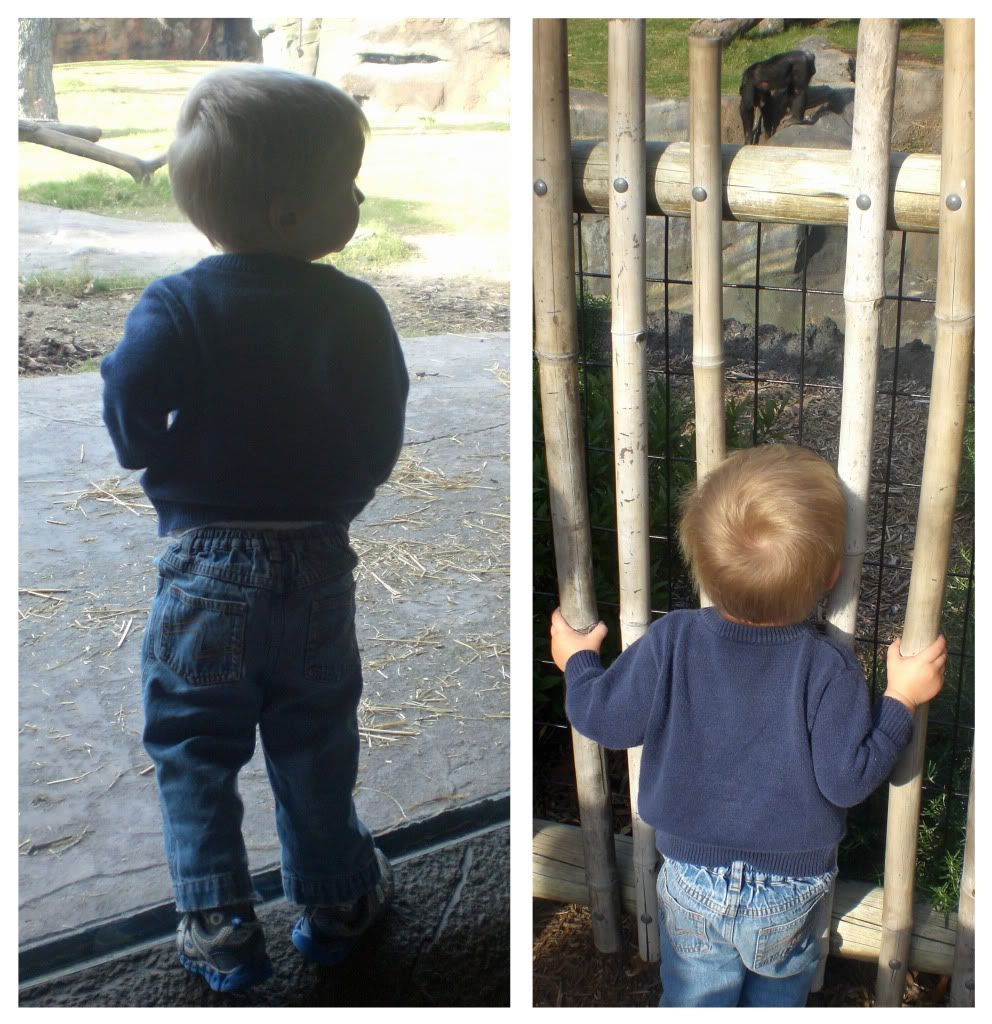 I really like giraffes. Why are they so cool looking?!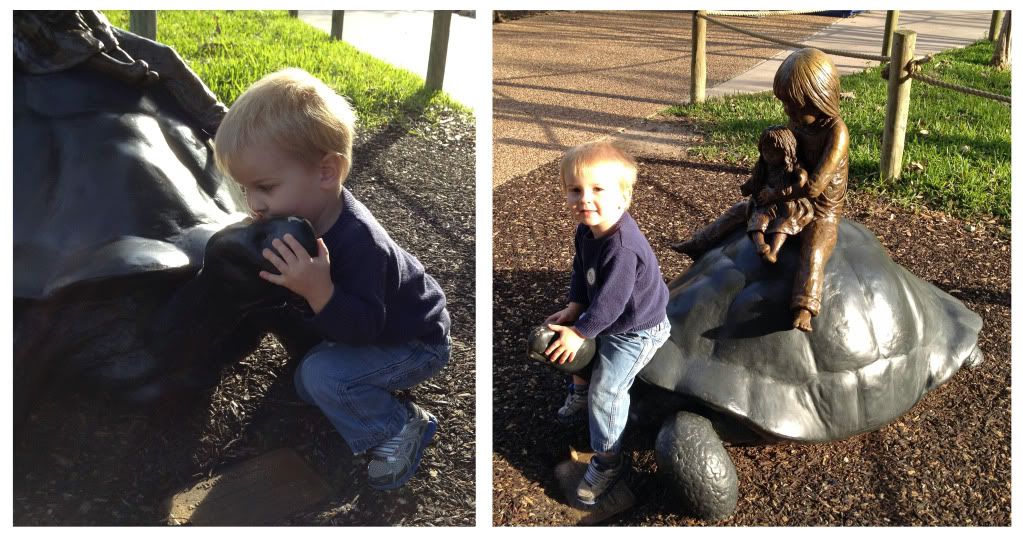 Alex loves getting the stamp. He doesn't like that it means we are on our way out though!