Weight: 18 pounds, 14 ounces
Length: 28 inches
Declan baby is still bringing up the rear of our family in a spectacular fashion. We all adore him. He is so flexible to different schedules, plays well on his own or surrounded by others, gives us the occasional cuddles, and is mischievous just enough that it is cute and doesn't make me want to pull my hair out. He is pulling out most of my hair himself so I need to keep as much as possible in there when I can. He is a total delight. I could brag about him all day long. He is happy, loving, and resilient. I love my Declan baby.
Such a silly personality.
He is always getting stuck in precarious positions.
Declan got a tooth (1/2/14).
"A whaaat?!"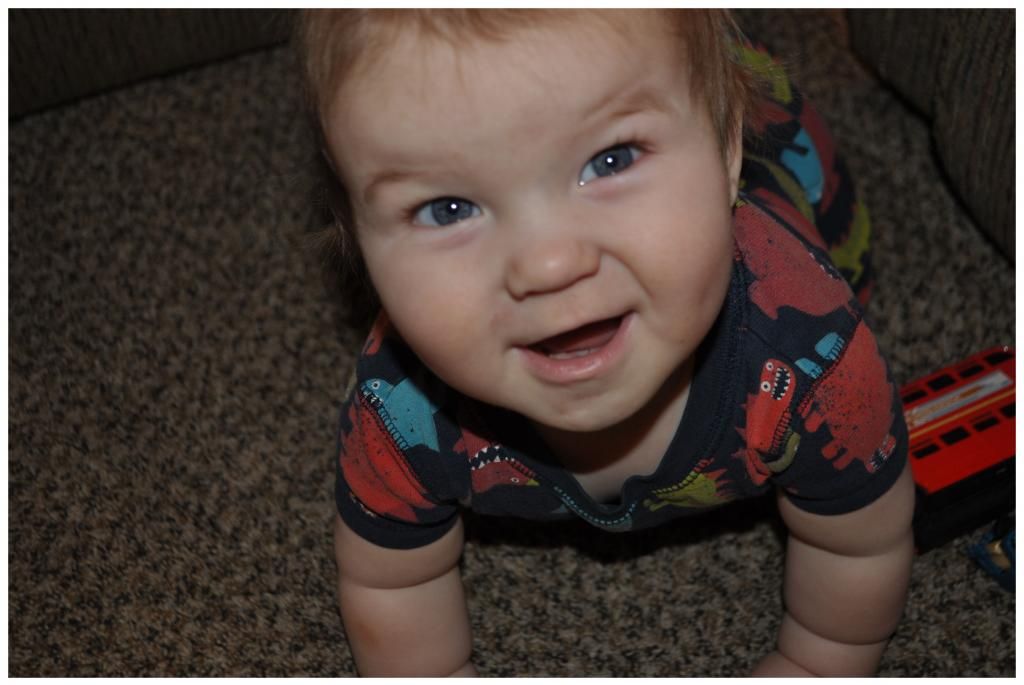 Then he got another tooth (1/4/14).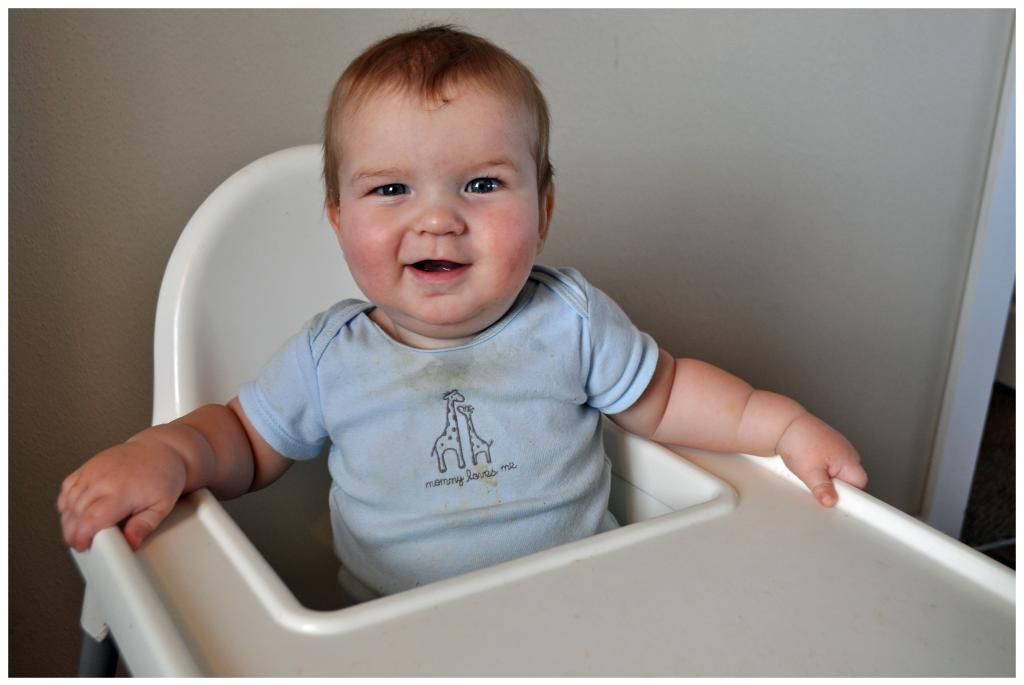 "That's right, I did!"
But those teeth are shy and do not like to be photographed. Even with Edison showing him how it's done!
We played dentist to get the teeth to come out and play. Declan loves being the dentist but not so much the patient.
He absolutely despises bath time.

But he looks so cute all clean and fresh!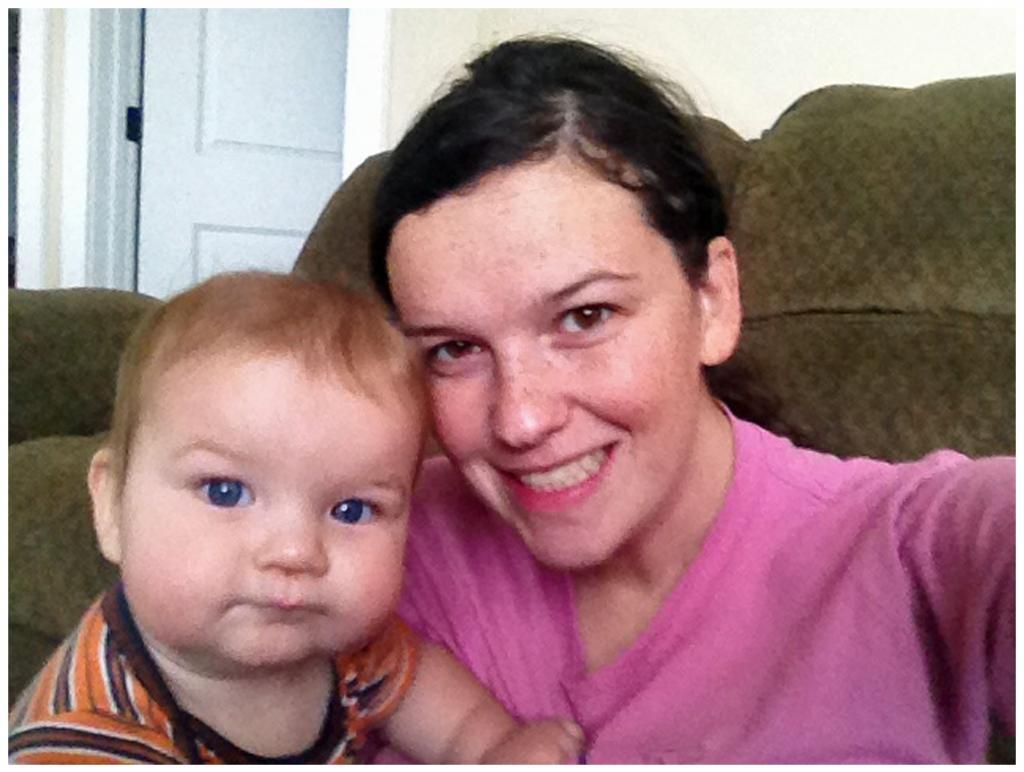 He still has his blue eyes. I love them. He also seems to be holding out as my only brunette which I am quite pleased to see.
He tried to walk and we laughed and laughed.
He wants to eat everything he sees.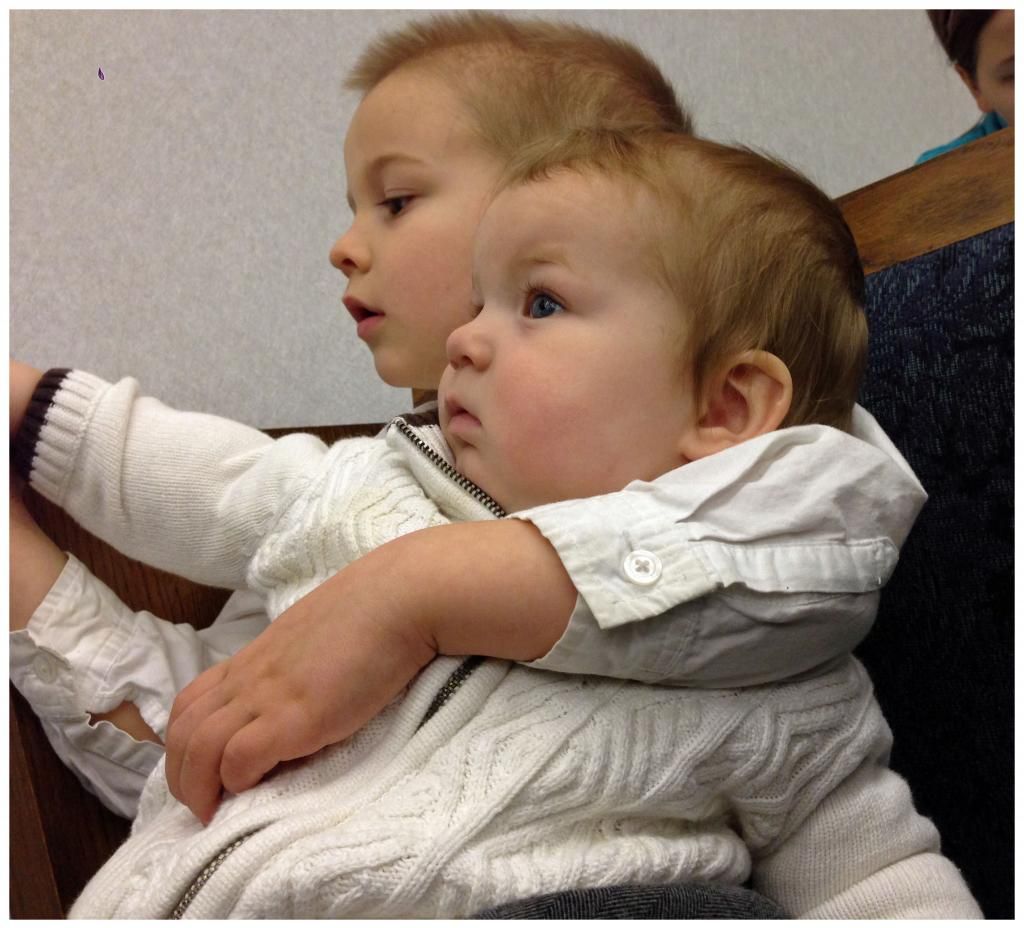 Alex always wants to play with him, hold him, know where he is, breathe the same air. Basically they are inseparable.
But by far my favorite thing Declan is doing this month is singing.
A few more things Declan does for which I do not have a matching picture:
He...
...loves food. If he sees me eating something he will charge over to me. So he pretty much follows me around all day. My own little doggy.
...is very short. Like, a total midget.
...uses his mouth as a third hand.
...is a total punk while nursing and, despite my many reminders to the contrary, thinks it is finger food.
...is a nursing acrobat. He contorts his body into crazy positions and still tries to maintain the latch. Crawling and breastfeeding are his two favorite things and he tries to do them simultaneously.
...sits under Alex and Edison at dinner to collect their droppings. Then when they drop something like their spoon or cup, Declan picks it right up and they freak out. But the rule is that if it is on the ground then it's Declan's.
...loves giving monkey bites.
...has a horribly out-of-touch mother. When my kids cry, teething is the last thing on my mind. Malaria? Yep. Whooping cough? Probably. A tooth? I doubt it. That's why I was shocked when Declan grinned up at me one morning and I noticed he was sporting a nubbin'. Such a good baby.
...likes to do things himself. If I put food in his mouth he will spit it out then put it back in himself.
...said his first word (1/2/14). He was crying in his bed one day, then stopped crying, and calmly called, "Mamaaaa!"