We realized that my Volkswagen Beetle might not be the best family car. When we decided to have another child, I started trying to sell it. That was back in June 2010. It was harder to sell than I expected because it has a Rebuilt Salvage title. On 14 February 2011, I officially signed over the title to the new owner.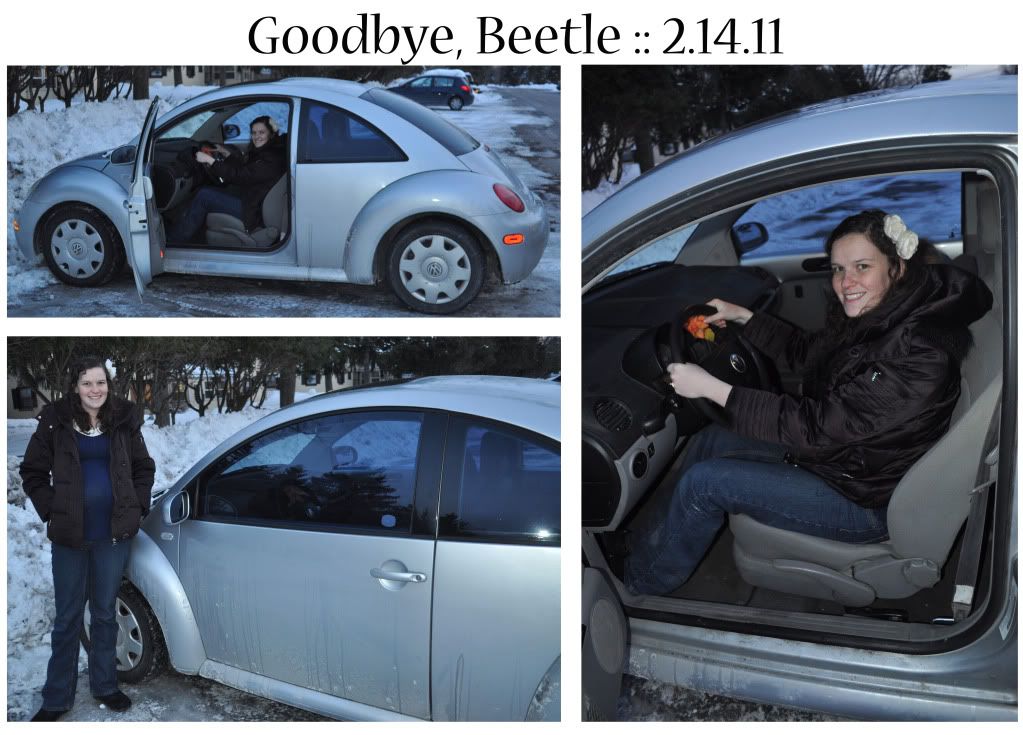 That was a bittersweet moment for me. I am excited to be one step closer to owning a car that will fit our stroller, but I have so many great memories involving that car. My parents bought it before I was even 16 years old. They didn't give it to me, but for all intents and purposes, it was my car. My dream car growing up had always been a hot pink VW Beetle. I am glad my dad saw reason and did not paint it hot pink for me. I remember spending a hot, summer day helping my dad replace the air bags. I still remember that the seatbelt buckle got a little bent that day. We used electrical tape to make it stand up right, but it was never the same.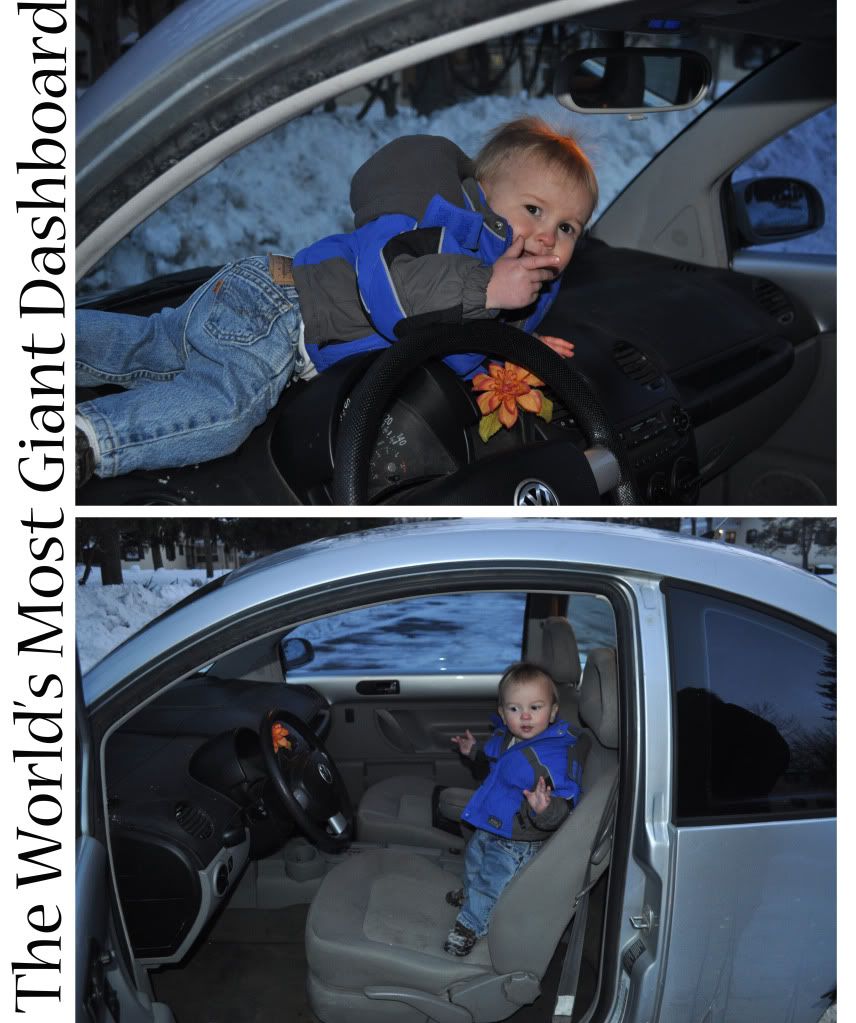 I drove that car to school, softball, dates, friends. When I got to college, me and my roommates named it Crayola, because it had a very distinct crayon smell. Probably from all the plastic. Sometimes on humid days, I could smell the chlorine in the car from all the days I sat in the seat still wet from swim practice. I remember my drive to Fresno in that car to visit Sam. I remember my Post-It note with tally marks of how many times people sitting in the backseat hit their heads on the side panel. I remember when I was backing out of the driveway in college and I knocked off the passenger-side mirror on a bush; not my best moment. I remember when Matthew would drive the Beetle and he would immediately take out the flower and stick it in the door pocket because he was embarrassed by it. Sam never took out the flower. I'll let the two of them fight about what that means.
When Sam and I got married, my mom mailed me the title as our wedding present. They had let me take it to college and I had even moved to Denver with it. I guess acting like I owned it worked out.




I am going to miss all of the comments from people about my car sounding like it needed an oil change. I am also going to miss the gas station attendants running out to inform me that I am putting diesel in my car. I must look like a really ditzy person because that happened too many times to count.
When I was struggling with selling it, my dad emailed me and apologized for buying me a car that was so difficult to resell. I thought that was the most preposterous thing for which to apologize; they had given me an amazing gift! My dad was always supportive of me in trying to sell it and gave me new ideas to make it sound as great as it was.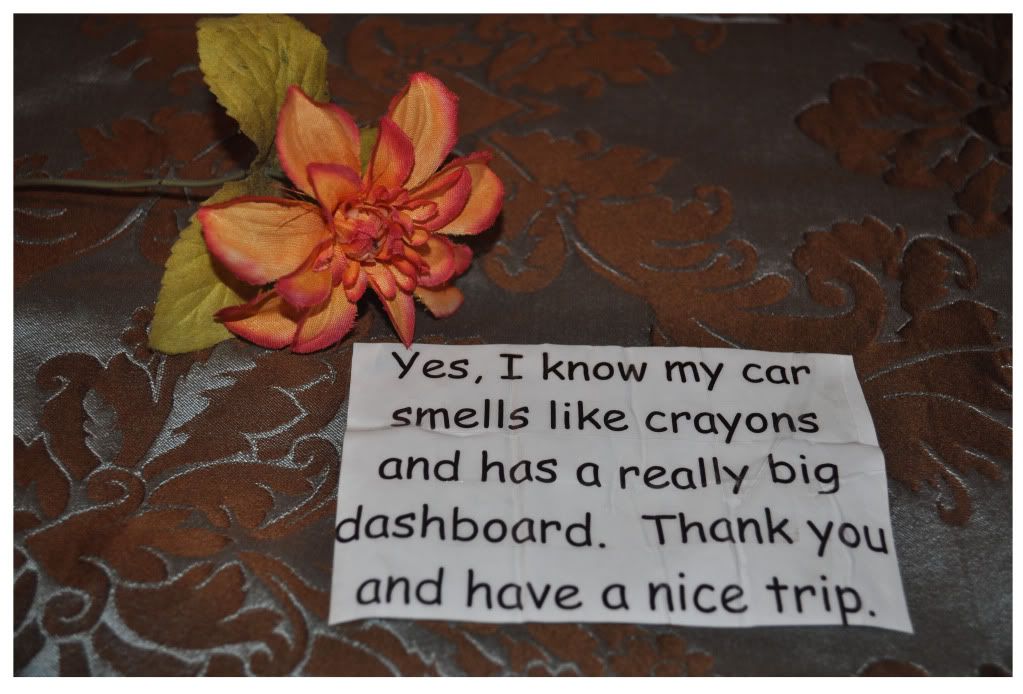 I don't like to think of myself as worldly, but that car was the most beloved material object I have ever possessed. It is strange to think that I will never sit in it again. I will probably never see it again. I am really going to miss it. I am getting a little teary-eyed just thinking about it being gone. For now, I am stuck driving stick-shift and trying not to roll backward down an Ithaca hill. Cross your fingers!
I hope the new owners love that car as much as I loved it. Goodbye, Crayola!