Our adorable friends made some delicious snow ice cream and invited us out to play and have some, too! Alex was very interested in watching it being made, but he was too cold so he didn't want to eat any. That is very uncharacteristic of Alex because he has a serious case of sugar addiction.
We went inside and I put it in the freezer so he could enjoy it once he warmed up. And enjoy it he did! He loved it!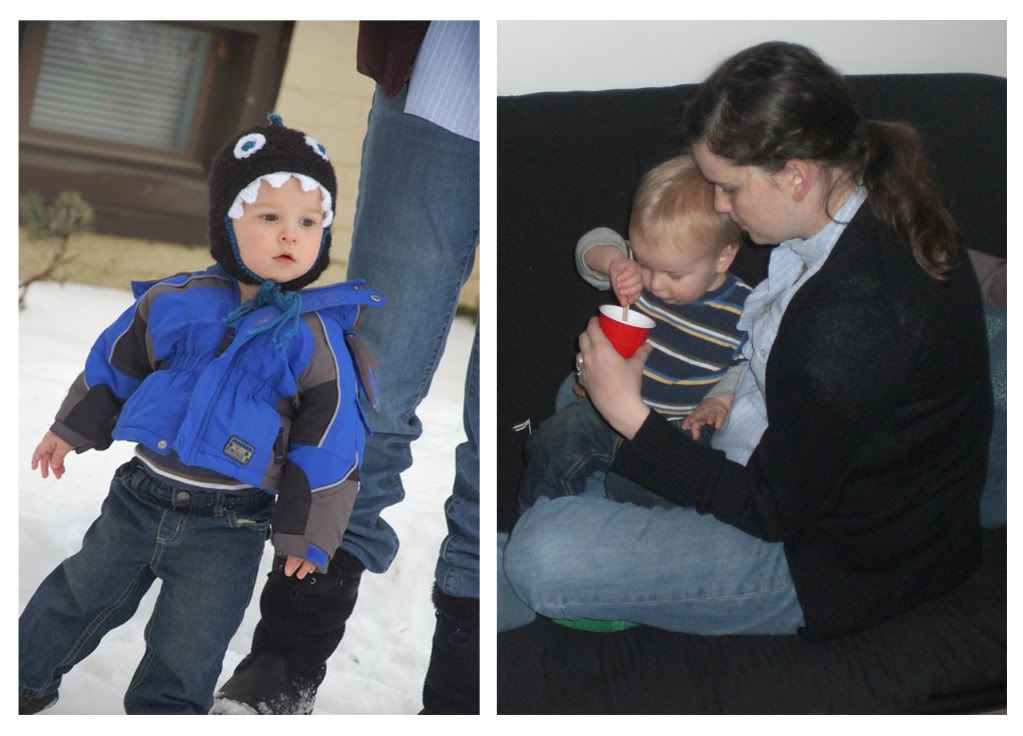 Snow Cream
8 cups snow
1 t. vanilla
1 (14 oz.) can sweetened condensed milk
1. Put snow in a big bowl.
2. Pour sweetened condensed milk and vanilla over the top.
3. Stir.
4. Enjoy immediately.