Easter was the day after Edison's birthday party so it was kind of put on the back burner. We had a lesson about Easter for Family Home Evening earlier in the week and talked to the boys about why we celebrate Easter. However, Easter festivities went unplanned by me. Williston stepped up though.
We go to activities with a toddler group and they had an egg hunt on Friday afternoon. I am not sure if it can even be called an egg hunt because the eggs were scattered around on the floor. We got there a little early and the boys were too anxious to sit. I had to force them to sit and wait until it was time.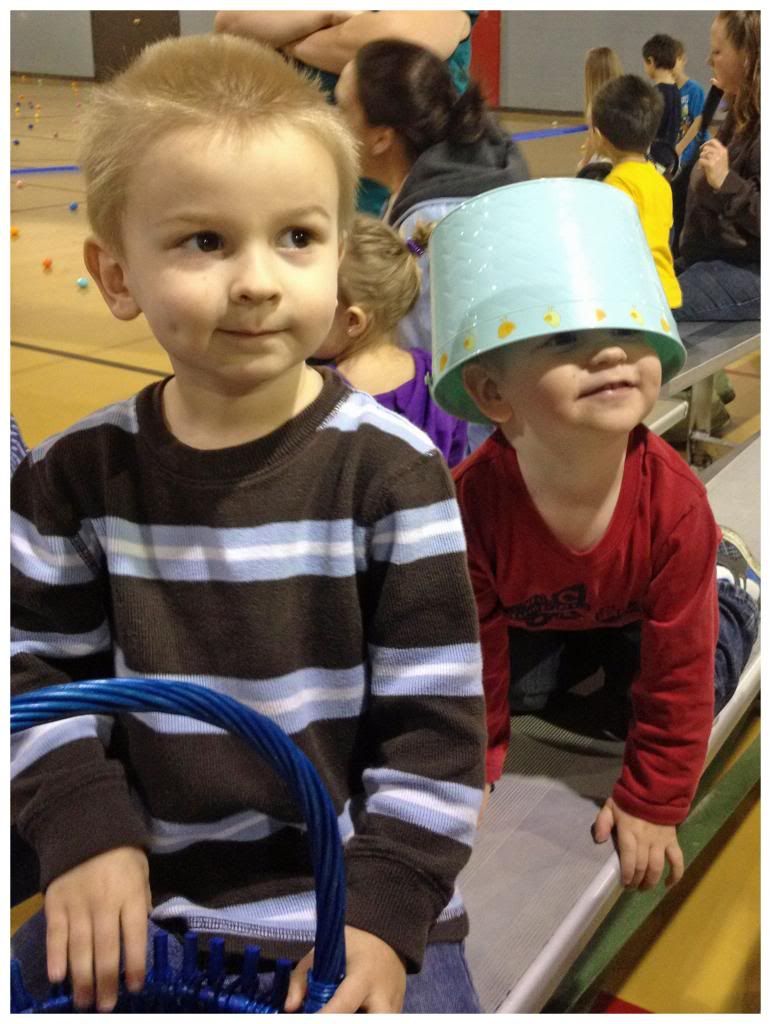 Sam left work a few minutes early so he could come watch the boys run around. It was a good thing he did because the boys were divided into different age groups and were in different parts of the gym. It would have been hard because I couldn't be with both of them. I went with Alex. He totally has the egg hunt skill mastered this year. He set his basket in one place and was running around and throwing eggs in with two hands and then moving his basket to another egg heavy area. I was impressed.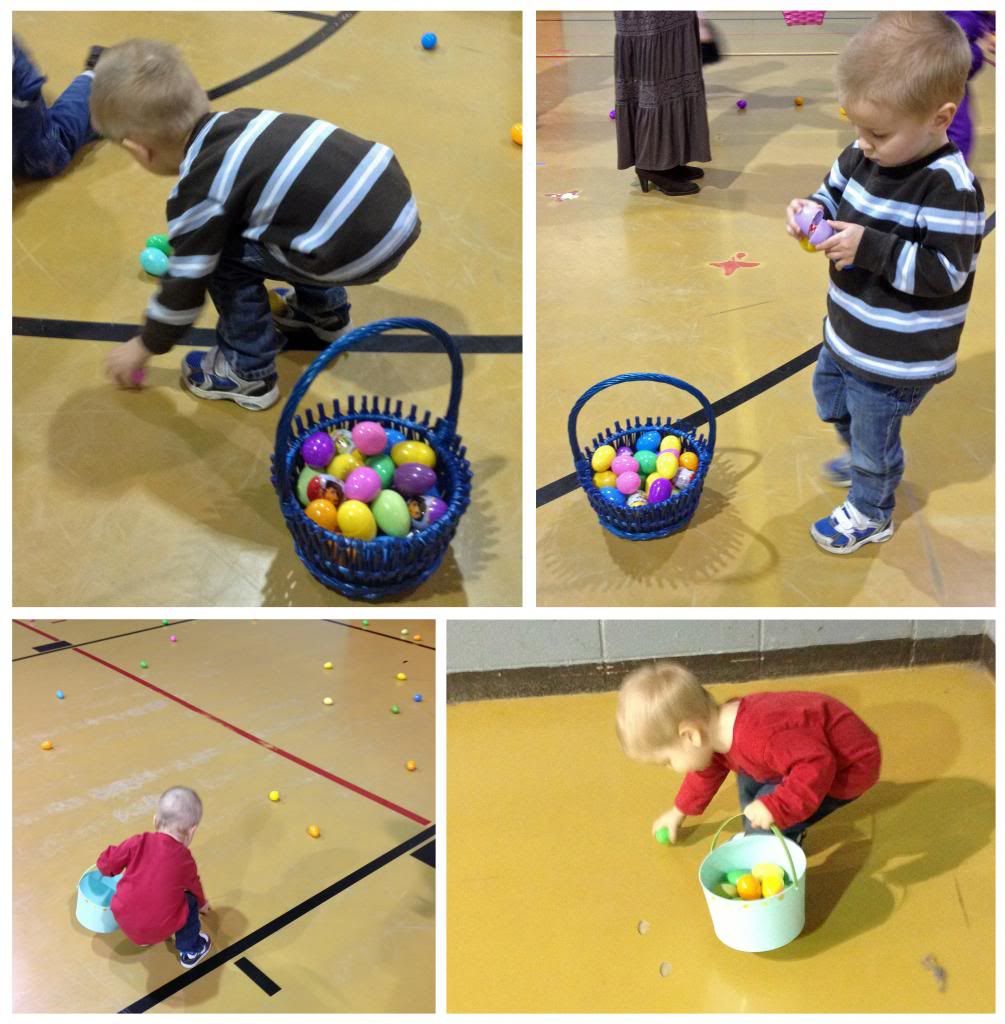 Sam went with Edison. When we met up at the end, I asked Sam if Edison picked up on what was going on. Without hesitation, Sam said that Edison was totally into it. Both boys had their baskets filled to the brim.
Saturday morning, we went to the "Largest Easter Egg Hunt in Williston" at LifeChurch. It was so packed. They let 2nd-6th graders go first while everyone else stayed in the main room and sang gospel rock songs. Then the Kindergarten and 1st graders went out.
Finally
, it was time for the little people. Each boy found one egg, then there were people throwing eggs on the floor in front of kids. It was so odd. But it didn't really matter how many eggs each person found because they were empty. Then we went to the desk and turned in the eggs and they scooped candy into the boys' baskets. It was pretty smart. That way no one had to stuff the eggs and they got all of the eggs back to use again next year.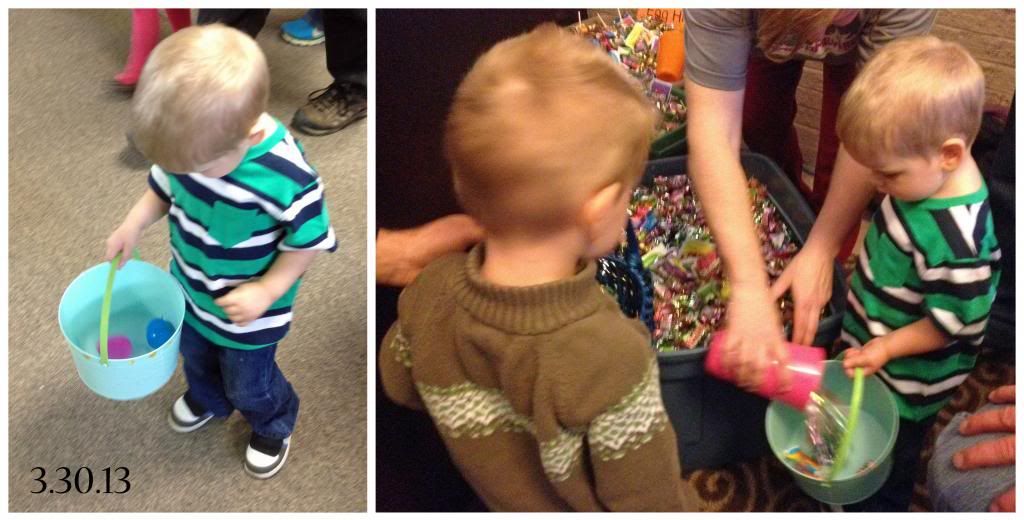 We ran out of that activity as soon as the boys got their candy and then we went to our church for another egg hunt. Both boys were in the 0-3 age group. Alex cleaned up. I felt bad because he had way more eggs than other kids. Someone came up to him and asked him to share with a child who only had one egg. Alex reluctantly put a few eggs in her basket and then I reached into his basket and gave her several more. Alex was devastated. I had just redistributed his hard work. He was so sad. We left so that we could eat lunch and then I could get back to the birthday party preparation since the party was starting in three hours!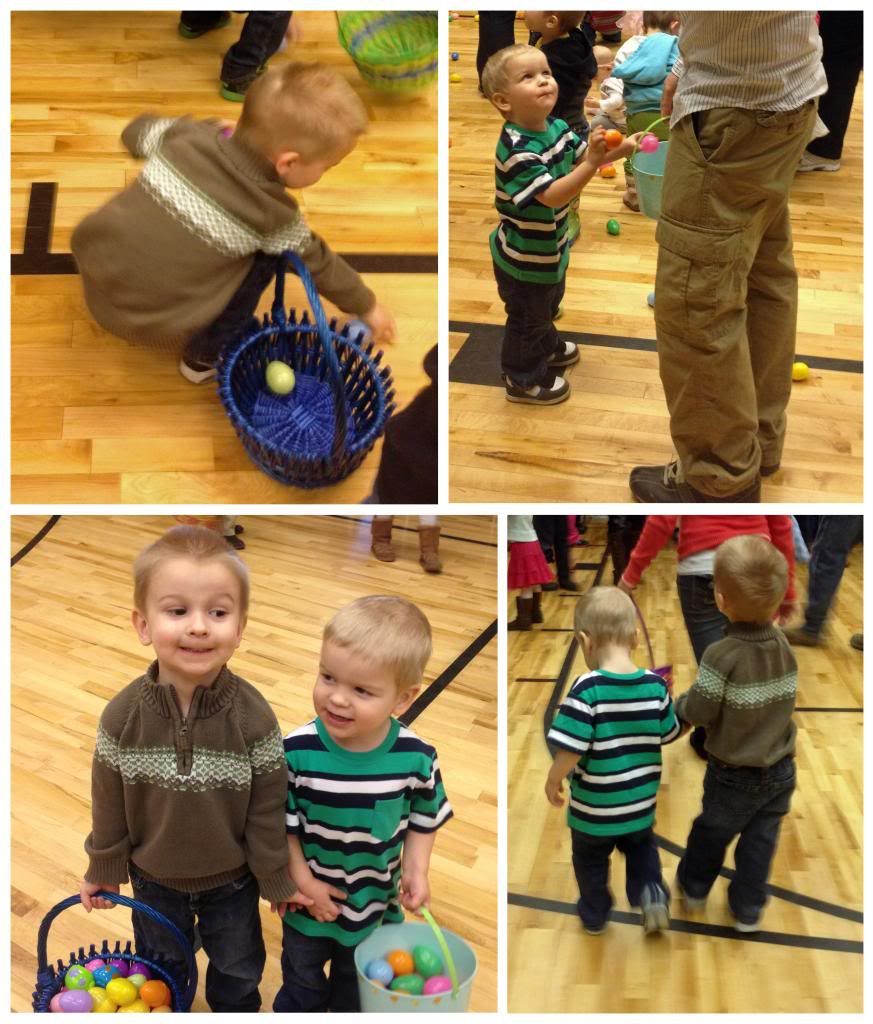 I had gotten a few things for the boys' Easter baskets but I didn't feel like putting candy in the eggs. I fell asleep early on Saturday night and totally failed. But the husband Easter bunny was on top of it and put candy in eggs and then hid them around the house. They were so happy on Easter Sunday when they found eggs hidden on the stairs. They started collecting the eggs but we told them they needed to find their baskets first. Edison was able to see his once he got some height but Alex had to be told where his basket was hidden. I guess the bathtub was too hard.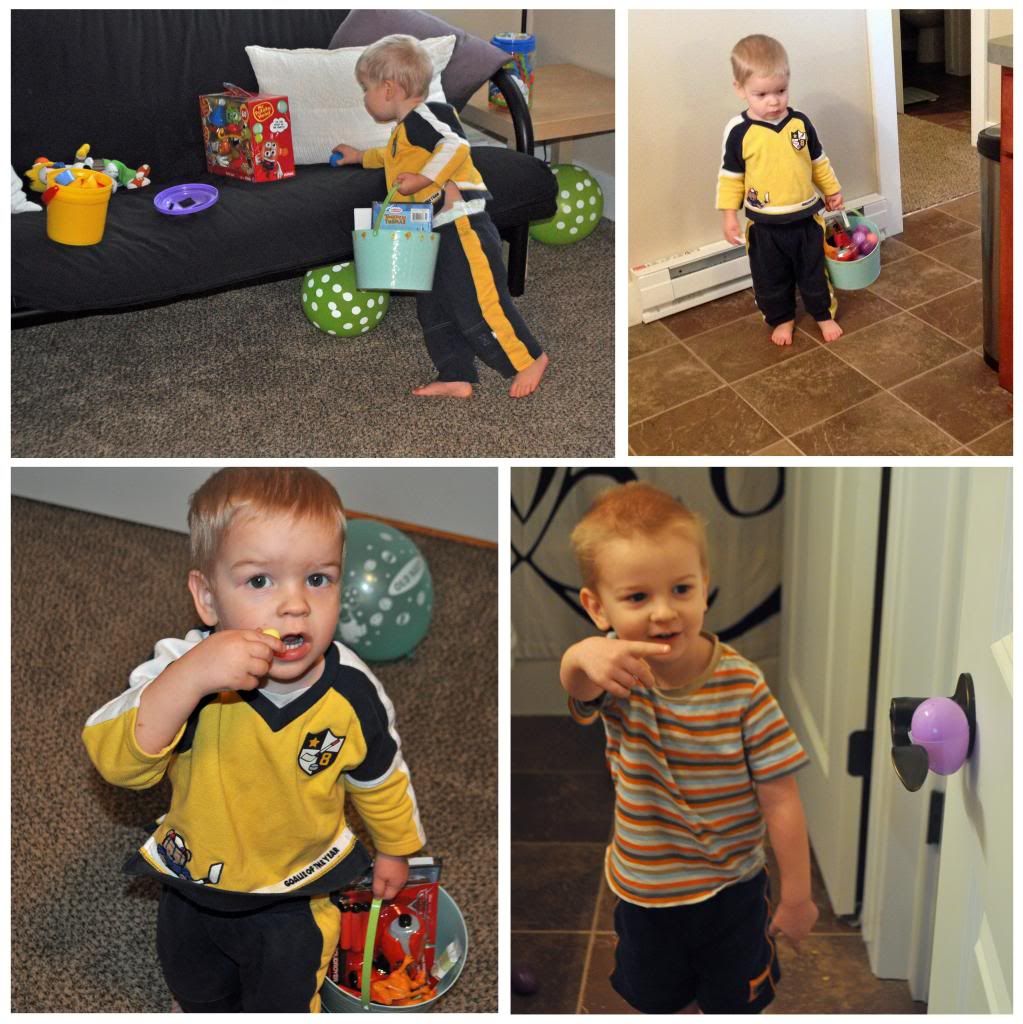 Playing with their new toys took long enough for me to make some cinnamon rolls.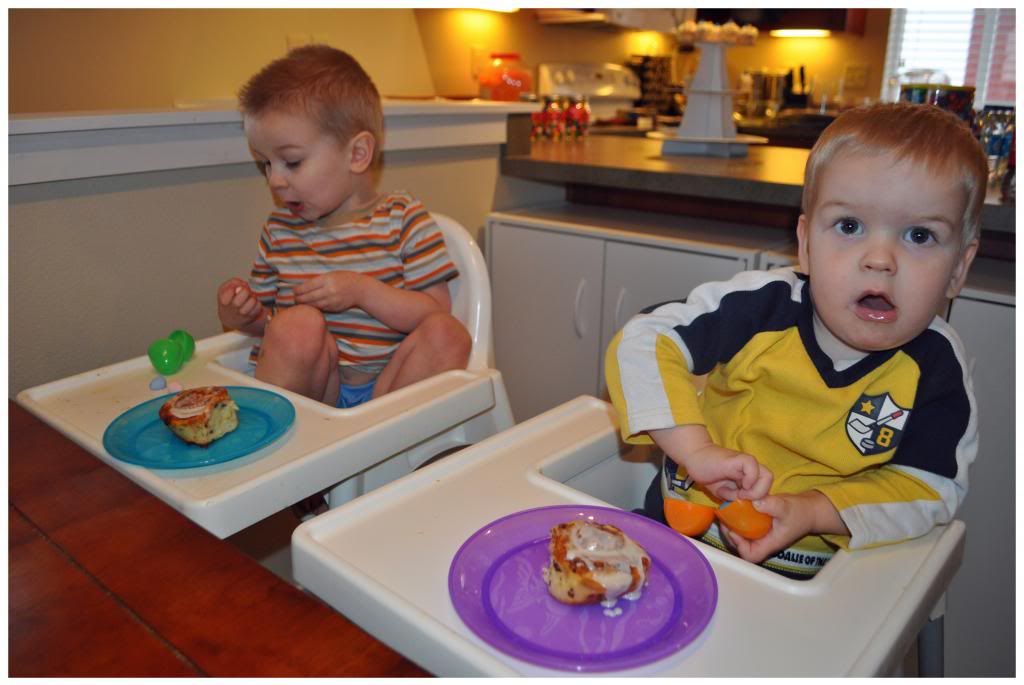 After breakfast, the boys splashed dye all over the place. Edison even drank some. He decided immediately that vinegar is not as delicious as it looks.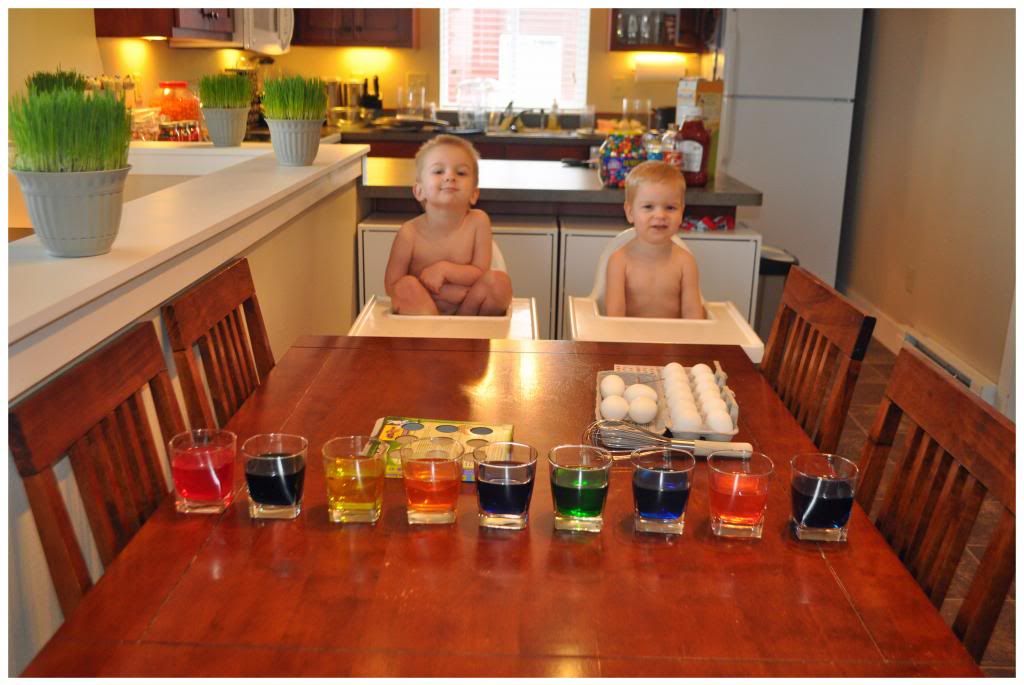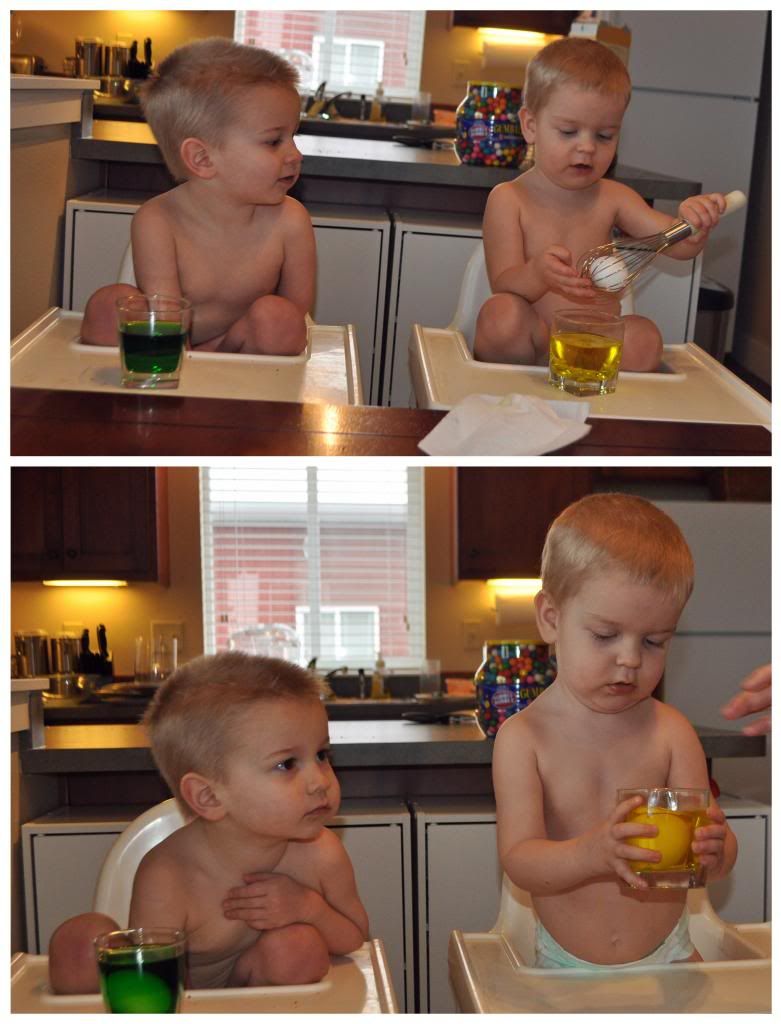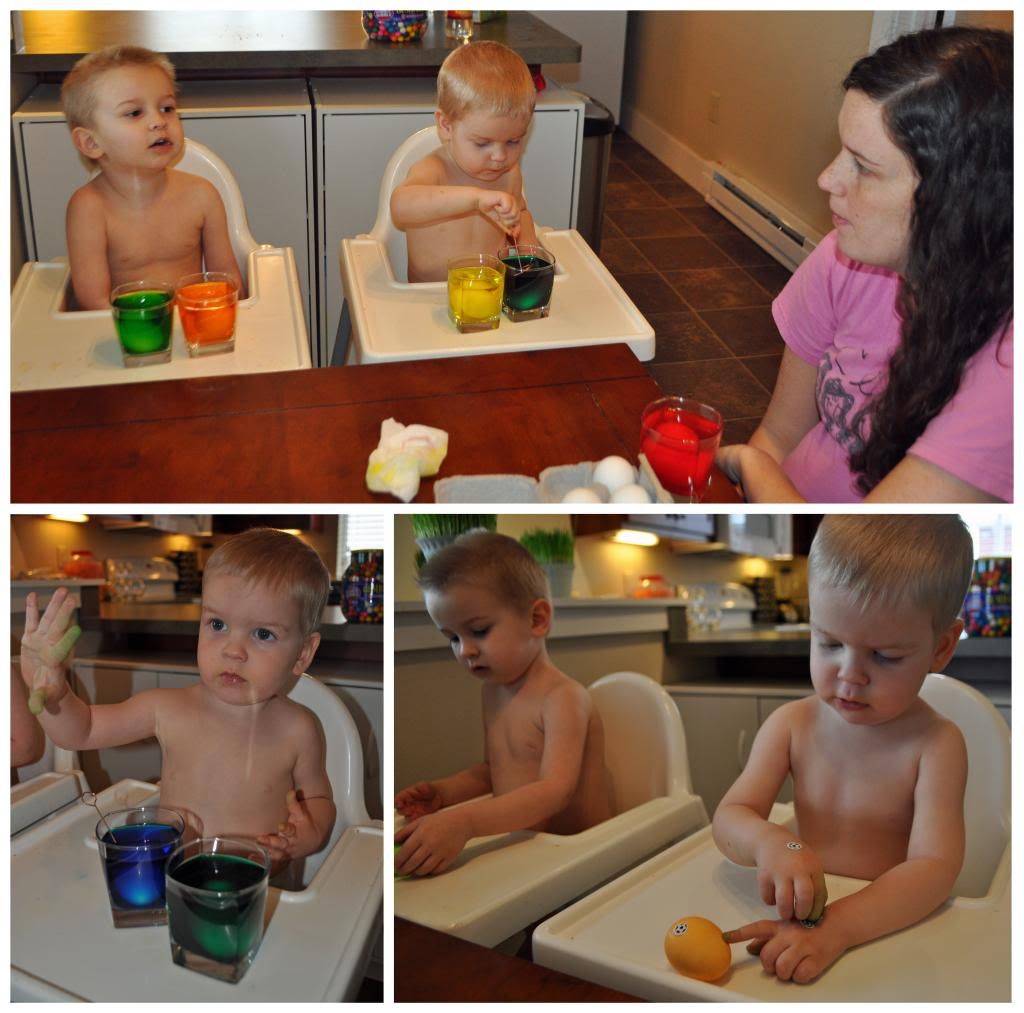 The dye in the toilet has become a tradition. Sam and I did this while we were still dating. Why is dumping colors into the toilet so entertaining?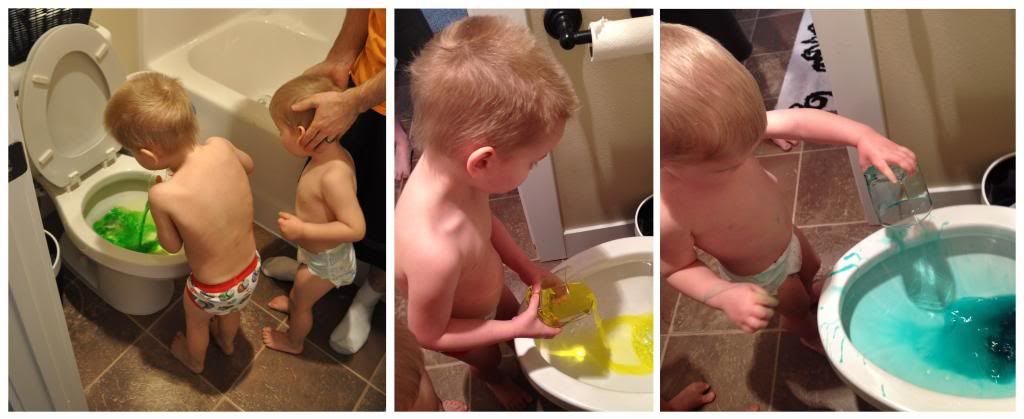 I have already posted these pictures, but these boys looked so fancy.
I was not in the mood to make dinner. I had spent the last three days cooking for the birthday party and I was so tired of cleaning the kitchen. But I made it anyway, and it was delicious.