SLB was giving out free tickets to an Astros game. Sam asked for four tickets so we would have room for the boys to play a little bit, and so Alex could have his own seat. They were almost out of tickets so they ended up giving us two seats in one row and two seats in the row in front of us. That defeated our purpose of getting extra tickets, so we decided to invite someone else. When we realized the Astros were playing the Pirates, we knew we have to invite Kirsten. Kirsten and Sam were in the MILR program together and she is now working for Shell in Houston. She and her fiance (Jason) are from Pittsburgh so they loved the game.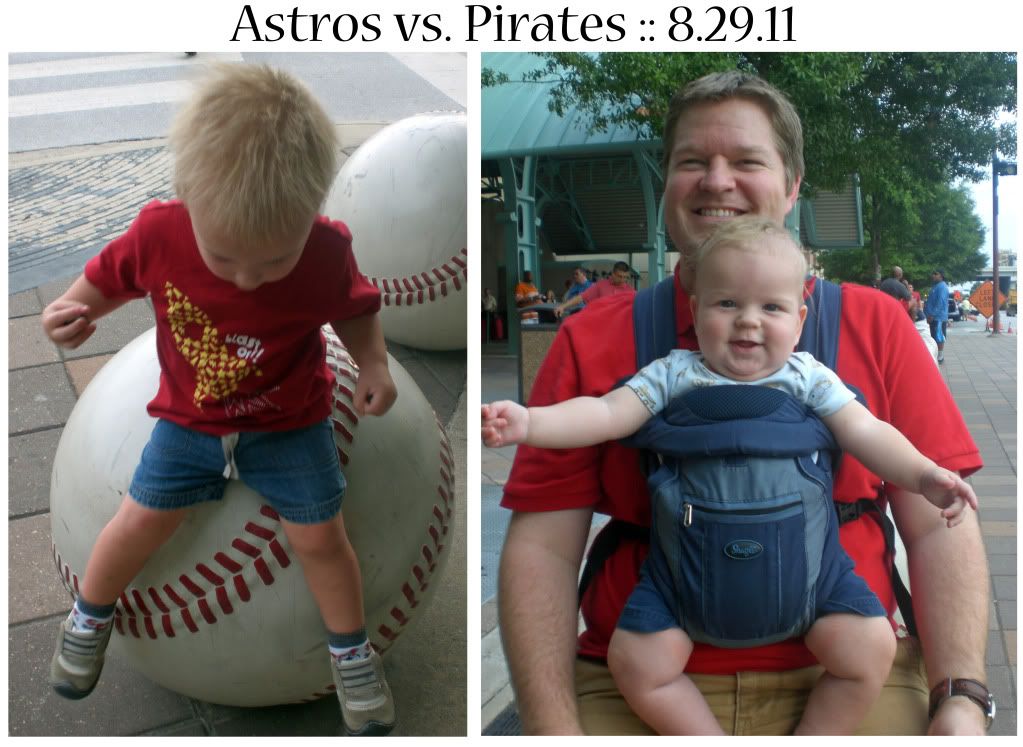 I always sneak drinks and snacks into baseball games. Kirsten thought my mom bag was hilarious. When they were gone getting dinner, I bought cotton candy. When they came back, Kirsten said, "You brought your own cotton candy?!" She seriously thought I had a Mary Poppins bag. Edison got some his hands on the cotton candy. Luckily I noticed before he got it in his mouth.
That
would have been an exciting first solid food for him.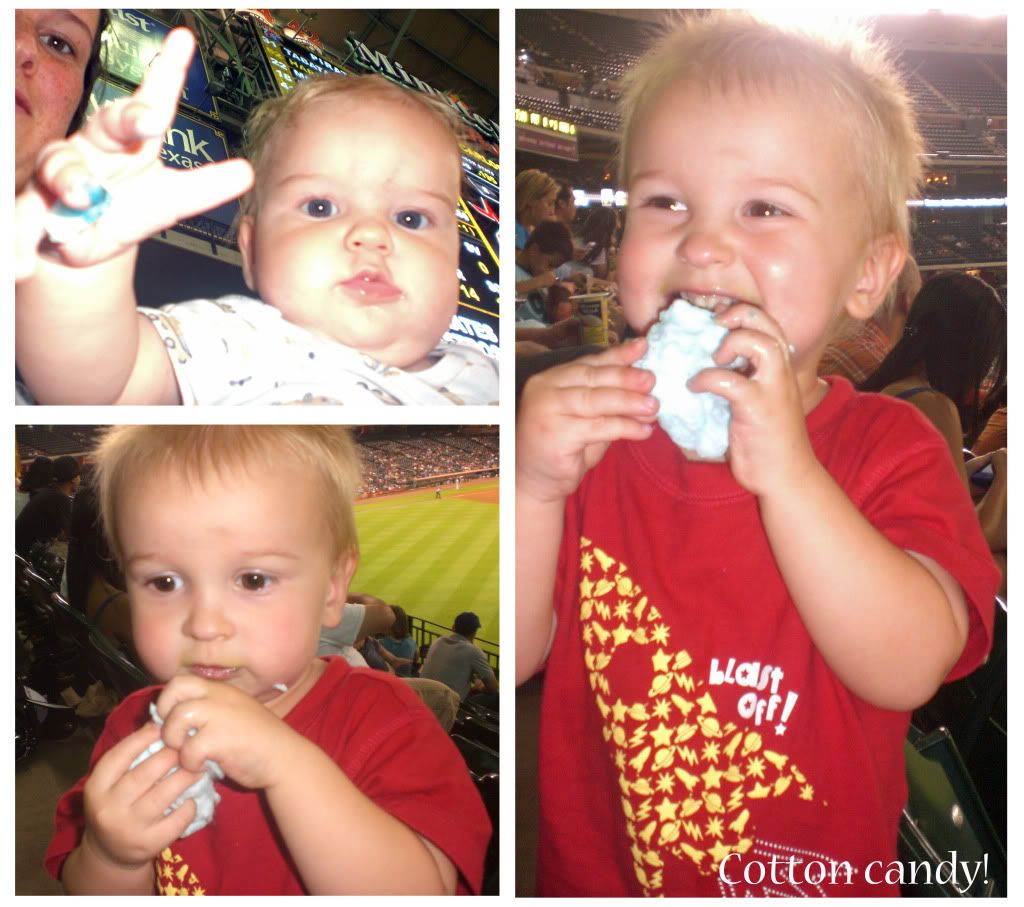 We went to the Beard's to watch the first BYU game of the season. Alex, Addi, and Bailey have become good little friends and it is so nice to let them play together and entertain each other while we watched the game. Go BYU!