The Paxtons came to Houston for an Astros game and came over for dinner afterward! Visiting Naomi inside was much nicer than
meeting halfway
between San Antonio and Sugar Land in the smallest town ever. It was a fun night and I am sad they have already moved away. Security sales is such a rough job; it brought Naomi and I together but it also keeps taking her away from me! Boo!
The kids had so much fun together. They were running around and wrestling and chasing each other and jumping on Jordan the entire night.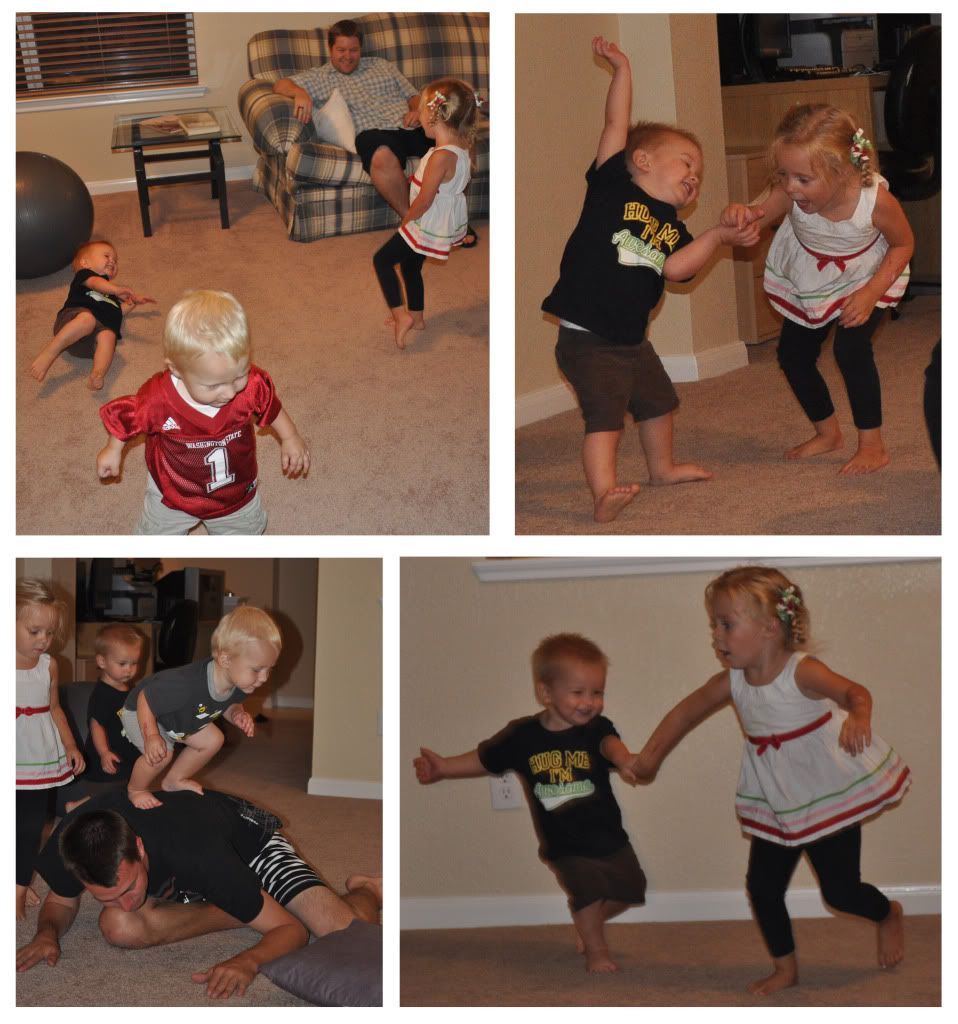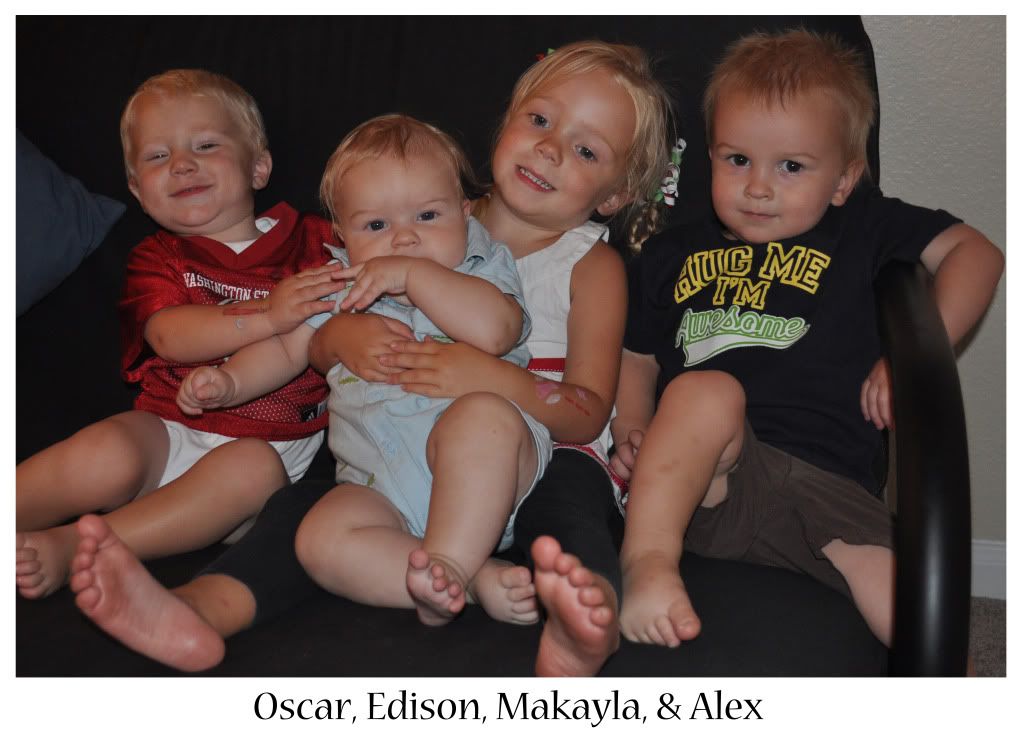 Thanks for coming, Jordan, Naomi, Makayla, and Oscar! Have fun in California!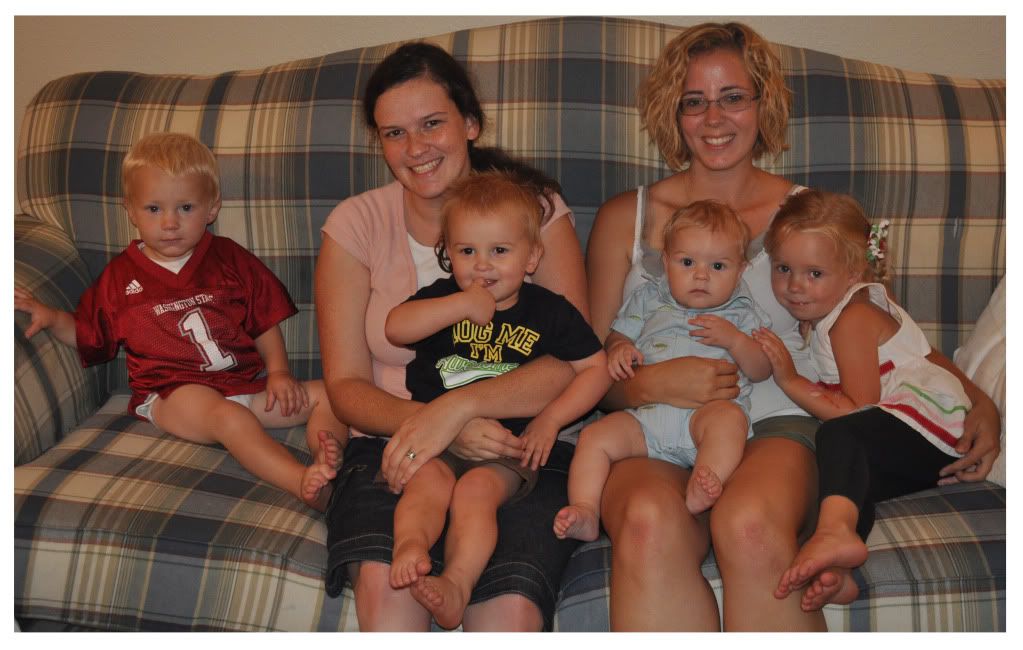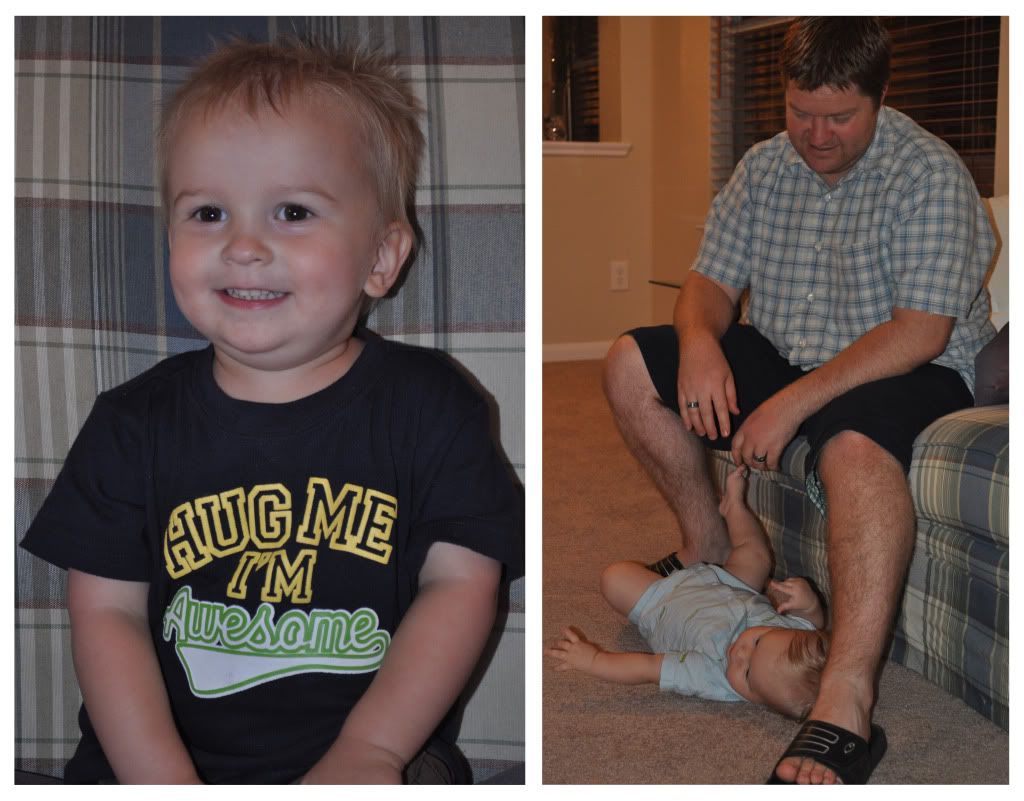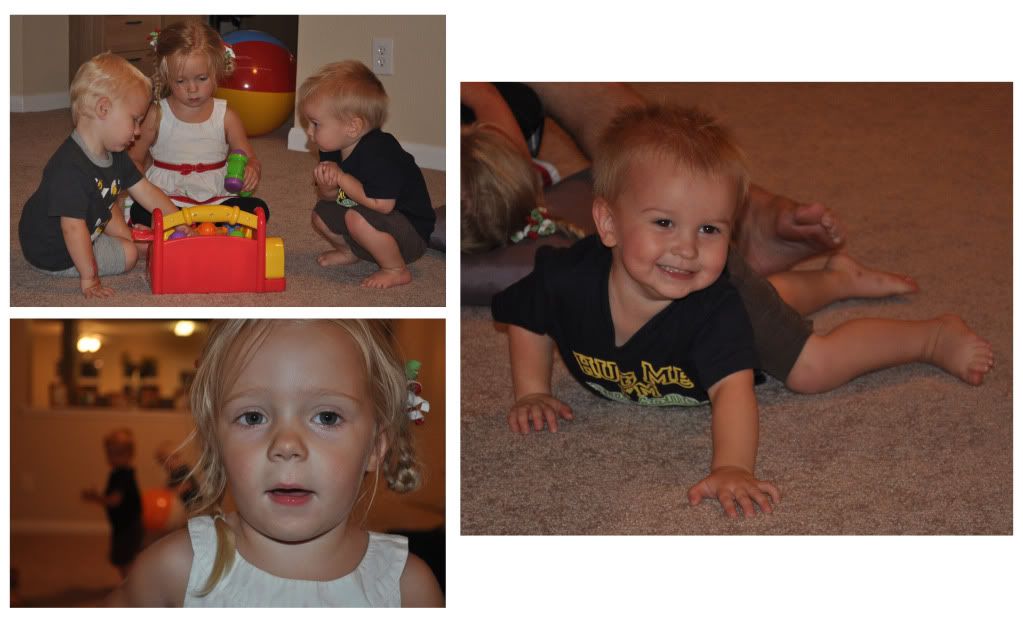 This is unrelated, but Alex is making everything a train. Good thing the firetruck was there to lead the way for all of these books.