The preschool picnic was at a park and the boys loved being able to play with so many friends outside. After the kids played for a while and we had lunch, they got to go on an Easter egg hunt. Alex had gotten lazy by this point and thought that I should pick up the eggs for him. Not happening.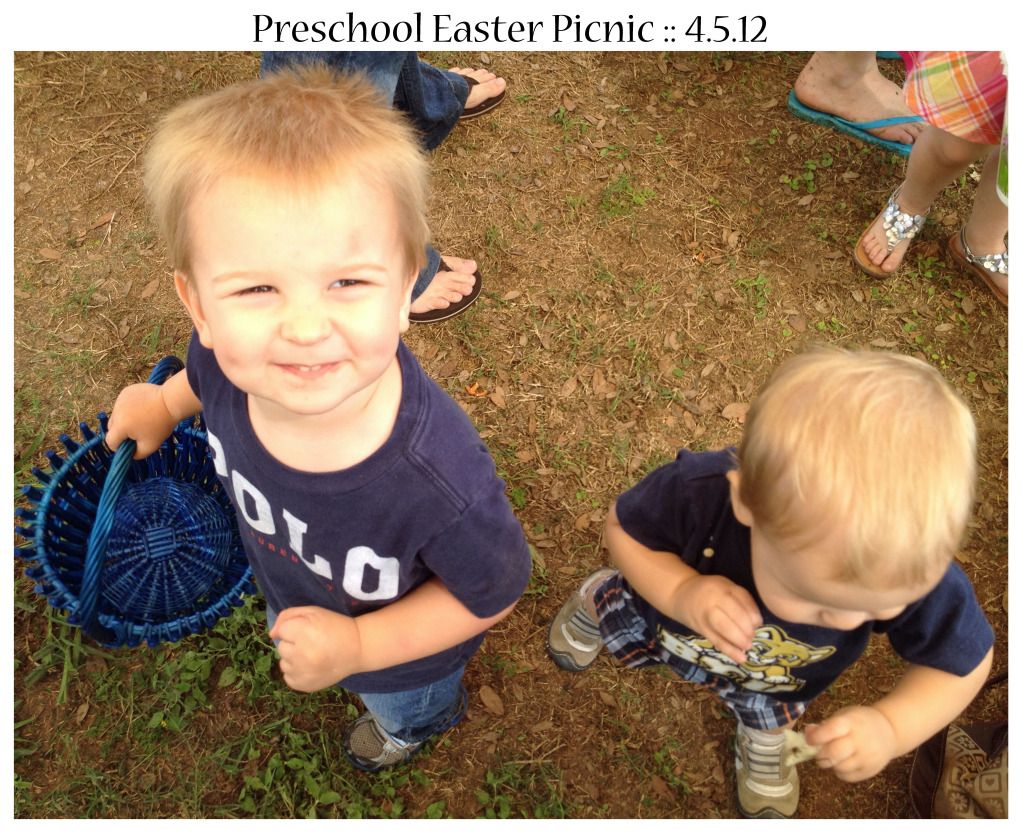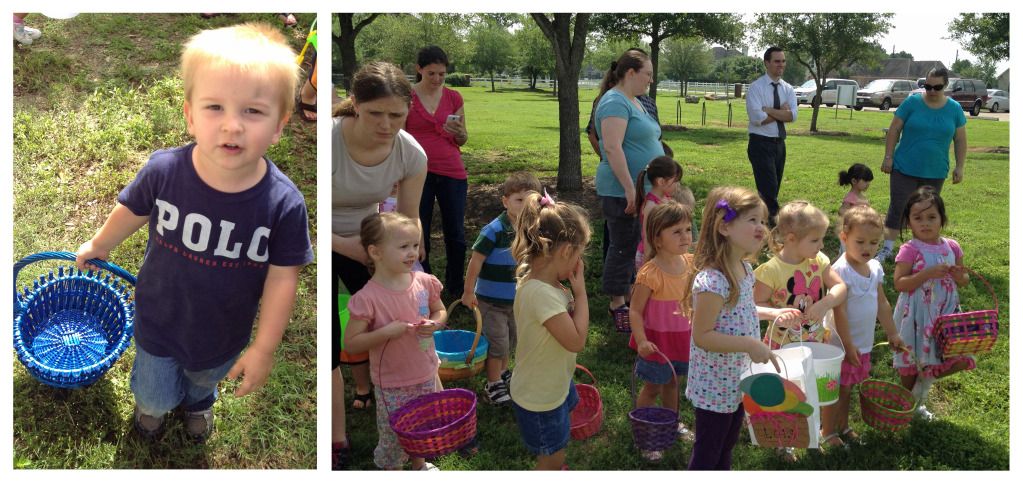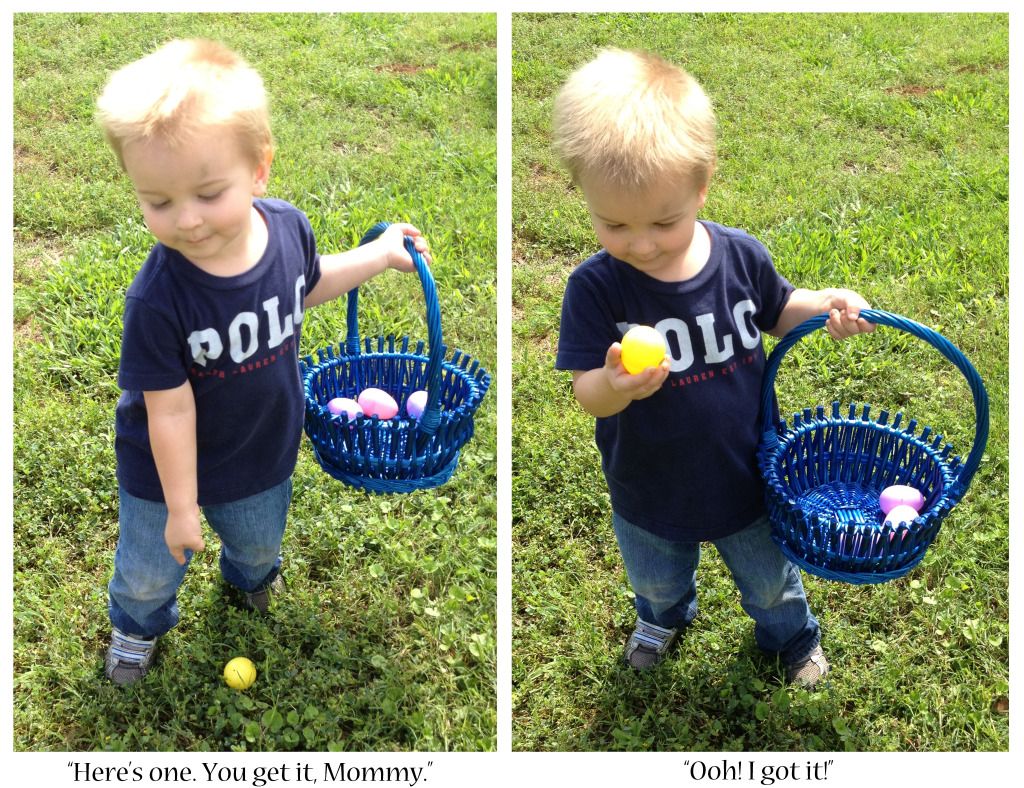 Whoever was in charge of bringing the eggs did a great job. I was so happy that they weren't full of candy. The boys got bubbles and stickers and bunny toys. Brilliant! Of course, there was some candy though. It was Alex's favorite part.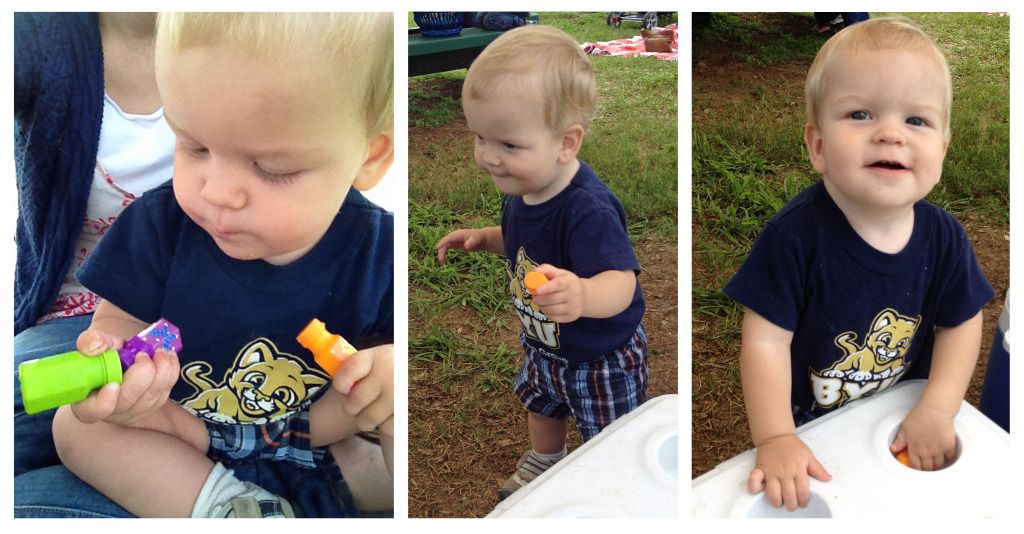 On the drive home, Alex opened each egg to check out his loot.