Sam had a work trip and his boss suggested that we go with him. We were already planning to go, but it was nice to have permission. The first two days were in a city called Alice. It is a tiny town.
The drive was only a few hours and we stopped halfway to get lunch. We stopped at Subway and Alex took forever to eat. Edison spilled my water cup all over the table, Alex, and the floor. That is better than last time when Edison pulled my entire sandwich on the ground.
We checked into the hotel and it was already past naptime. We tried putting down the boys for their naps but it was a new place and Alex was scared. So he ended up watching TV while Edison took a nap in the crib which we put in the bathroom. I took a nap on the bed. I was hoping to trick Alex into falling asleep but he didn't go for it. During this time, Sam was working out at the hotel's gym.
After naptime, we headed downstairs to check out the pool. Alex decided to pry open the elevator doors. He actually opened them while the elevator wasn't there! Then the elevator wouldn't work and it started buzzing. I am glad we weren't on the elevator yet.
The pool was freezing cold. I didn't even get in. I did get in the hot tub though. Alex got in the pool while we were still putting on sunblock. He was walking down the steps and kept walking. He fell off the last step and was underwater for a few seconds before Sam could get to him. After that, Alex kept saying, "Remember I go underwater? That scary!" In the picture on the right, Alex said, "I working on my tan!"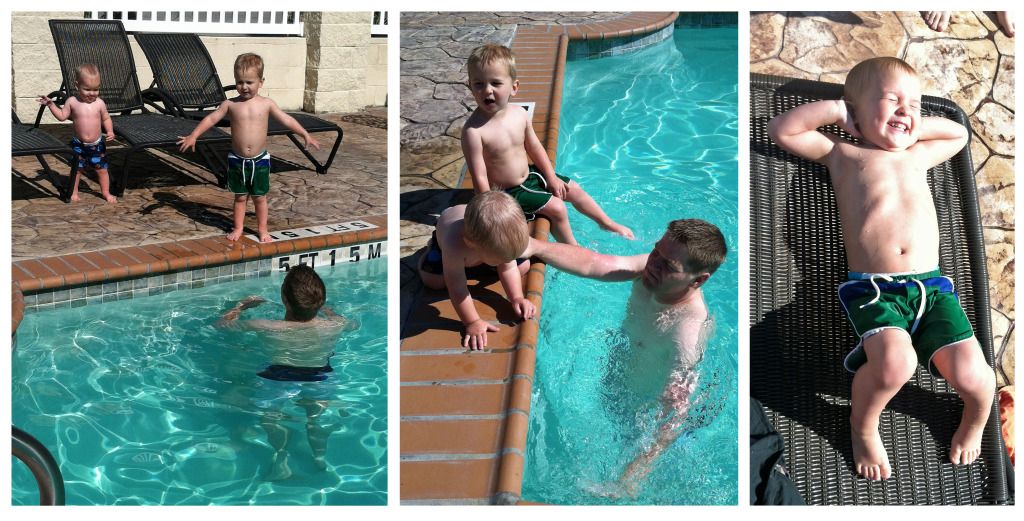 For dinner, I asked the lady at the front desk of the hotel for restaurant recommendations. She recommended Dairy Queen, Whataburger, and McDonald's. We ended up going to a Mexican restaurant called Taqueria Jalisco No. 6. Our waitress spoke zero English. We pointed to things on the menu. The food was delicious though. It was seriously amazing. It was so authentic and even though I was stuffed, I still ate the delicious, fresh flour tortillas at the end.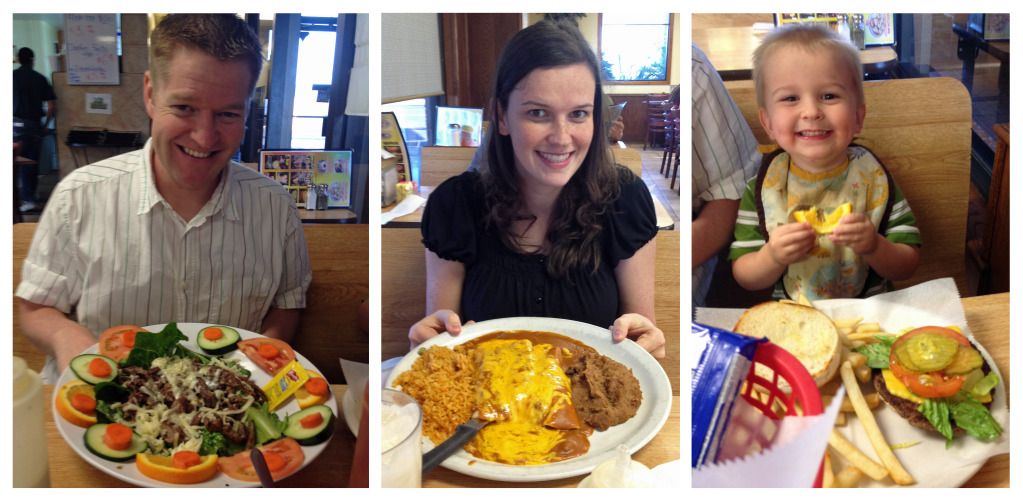 We told Alex that after dinner we could go to a park. On our way to the park, he fell asleep so we turned around and went back to the hotel. He woke up as we were putting him in bed and was saying, "Daddy! Daddy! Sam! Saaaaam! I waiting for you, Daddy! You hear me?! Hello!"
Alex slept in the bathroom and Edison slept by the door, behind the closet. It worked well, but I am glad we have more than one bedroom at home!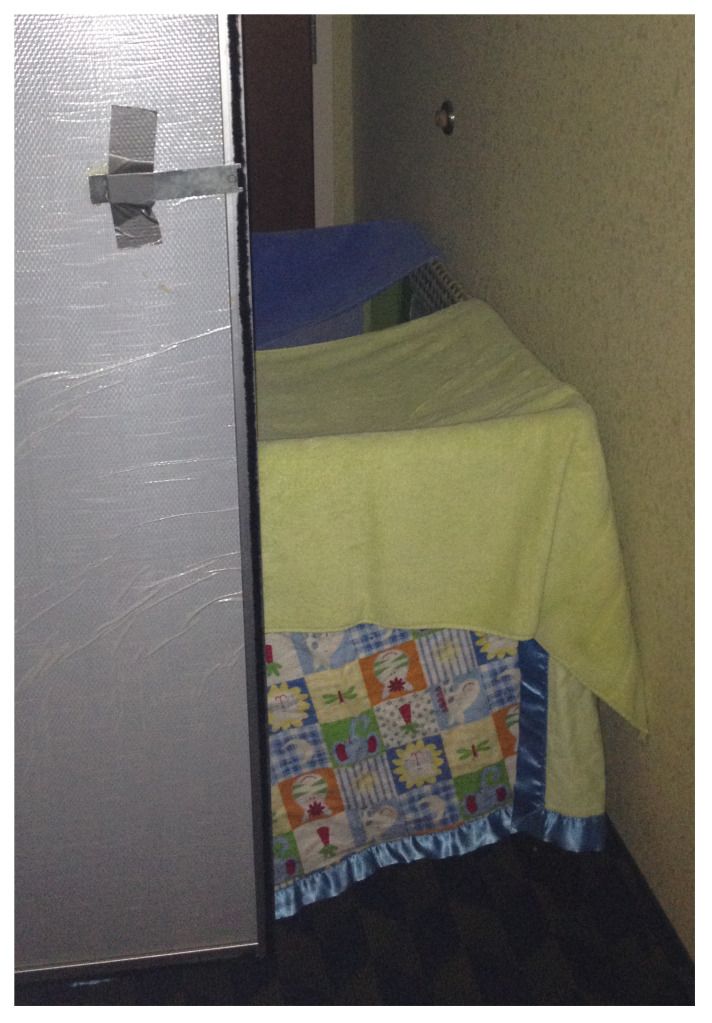 I stayed in bed reading that night and Sam went out to dinner with coworkers who had just gotten into town. The worst part about Alice: there was hardly any reception on our cellphones. It was so annoying.