Sam is such a great dad and deserves to have more than one day a year dedicated to him as a father. We wanted to make the day special for him. The boys picked out some treats and a game for Daddy to play with them.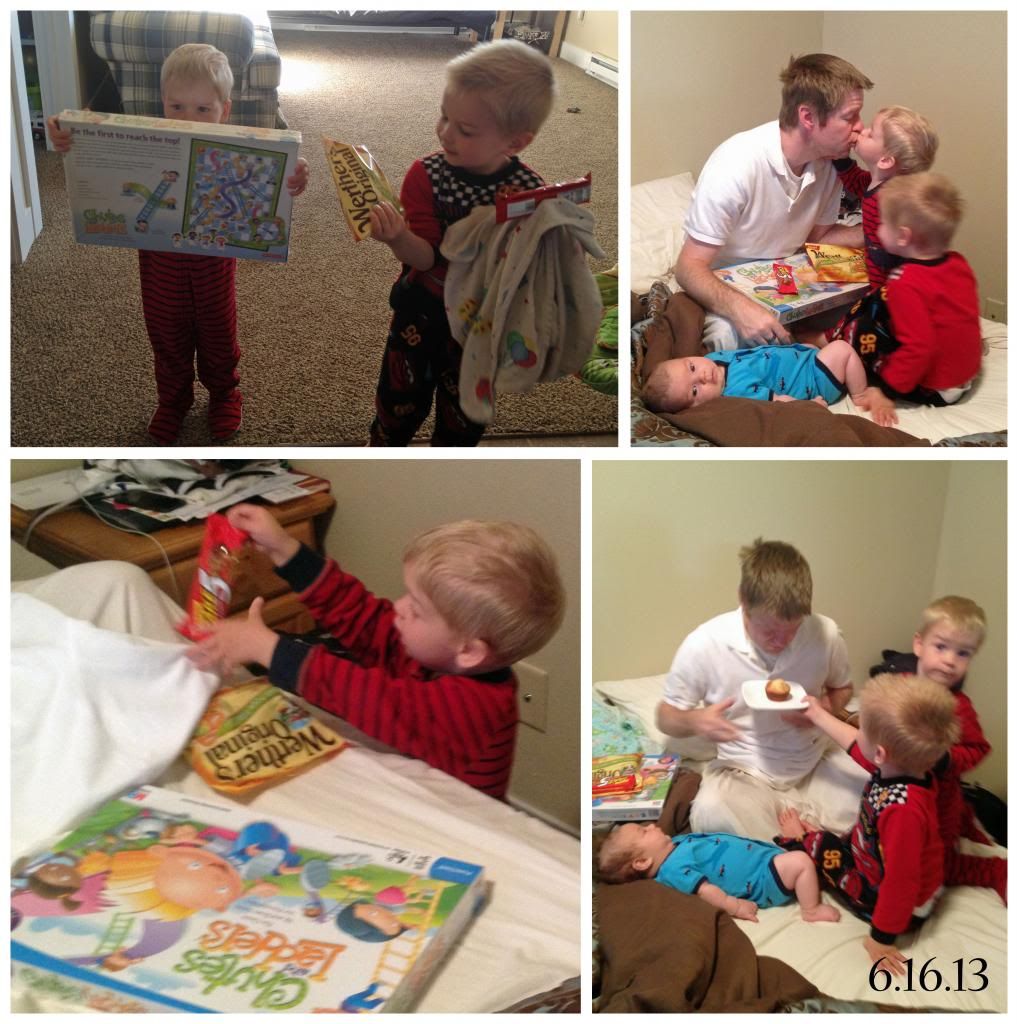 We let Sam sleep in until 8:45am. Not much of a late morning. The boys were just so excited to go see him and give him the presents. I made blueberry muffins from a box. A few weeks earlier I had made blueberry muffins from scratch. After we gave Sam a blueberry muffin on Father's Day he said, "These are good. I like them more than the last ones." I just laughed and told him that they were from a box.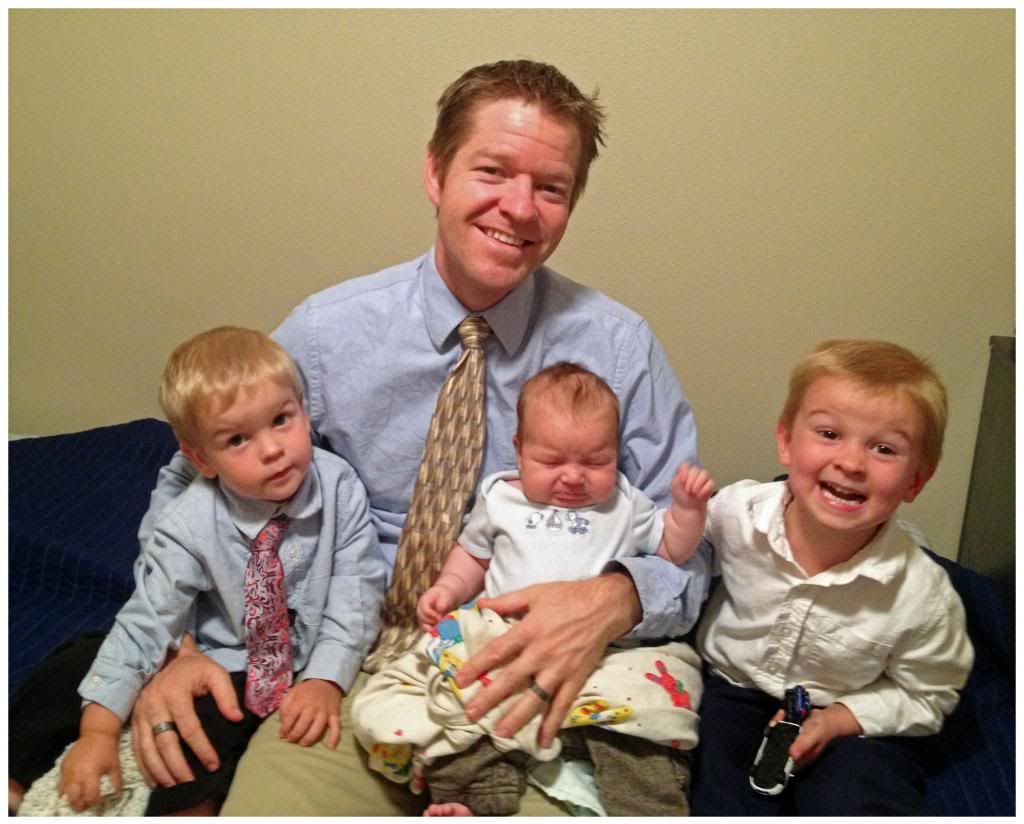 We had a special church meeting that day because the ward was getting new boundaries. So we were home from church at 1:30pm even though church normally starts at 1pm. It was nice to have to whole day together. We just hung out, relaxed, and played Chutes and Ladders. I let Sam win because it was his day. But next time, I am totally bringing my Chutes and Ladders A game.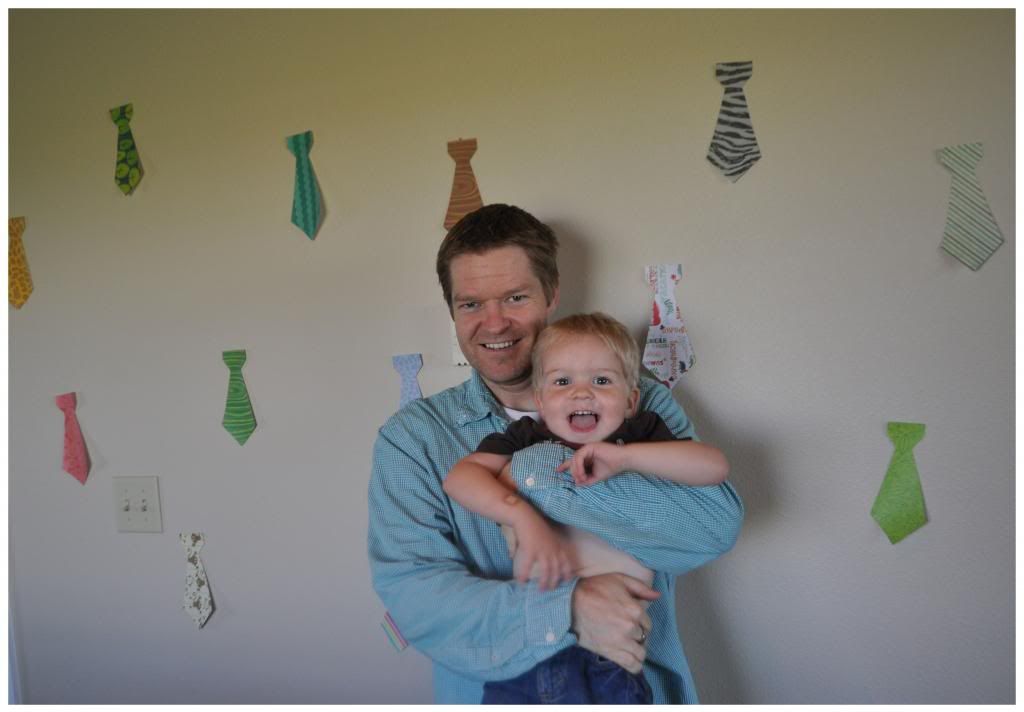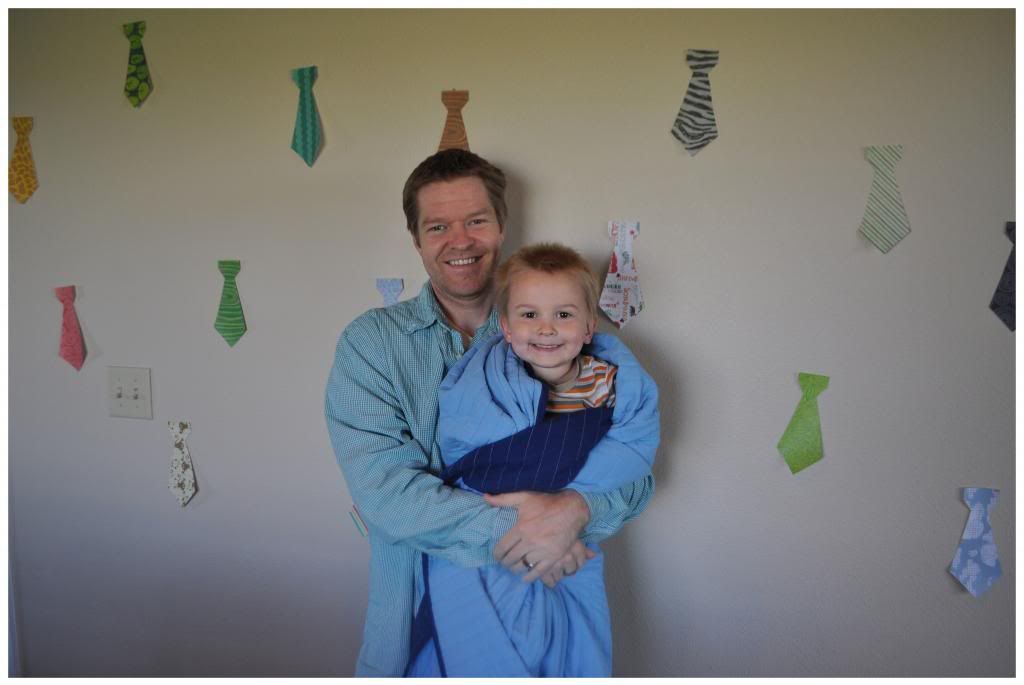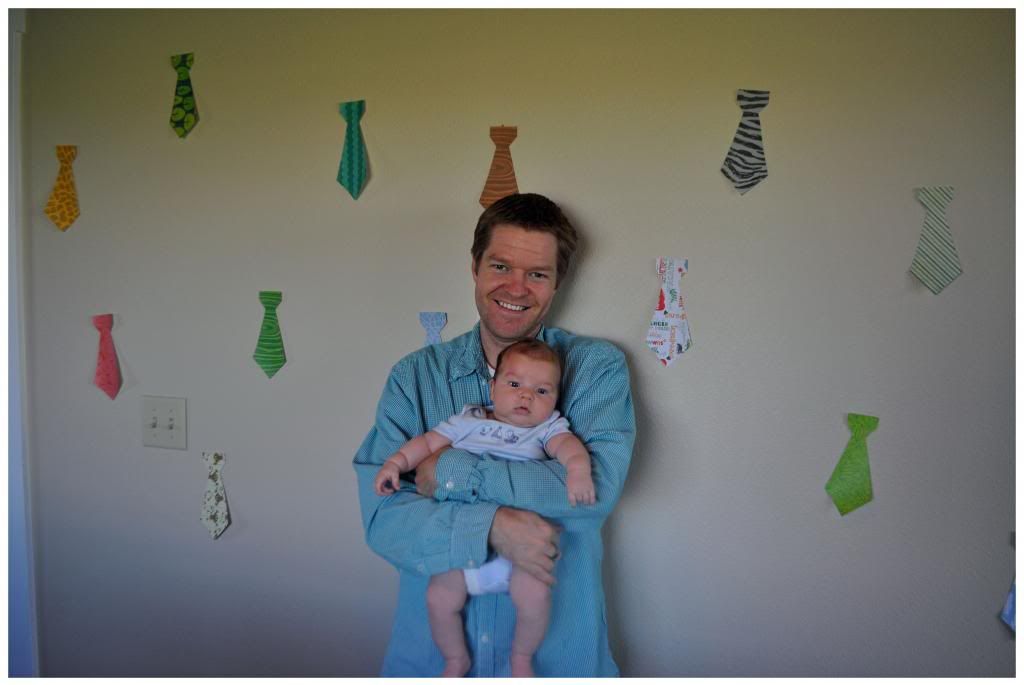 Sam is such a great dad. We have some really lucky kids. I hope they appreciate it!