Michelle was headed out of town when we left her house for the photo shoot. It was sad to say goodbye to her especially since we weren't sure if we would be joining her at the lake in Idaho a few weeks later (we ended up not going). The boys didn't want to leave Keaton and Everett.
After our pictures were done, we headed to Cafe Rio in Provo to meet the Sheranians. They happened to be in Provo while we were there and it was perfect. I hadn't seen them since I went to Wisconsin last September and Sam hadn't seen them since we parted ways in the Detroit airport on our way to Houston. We only had an hour to see them but it was nice and then kids picked up right where they had left off.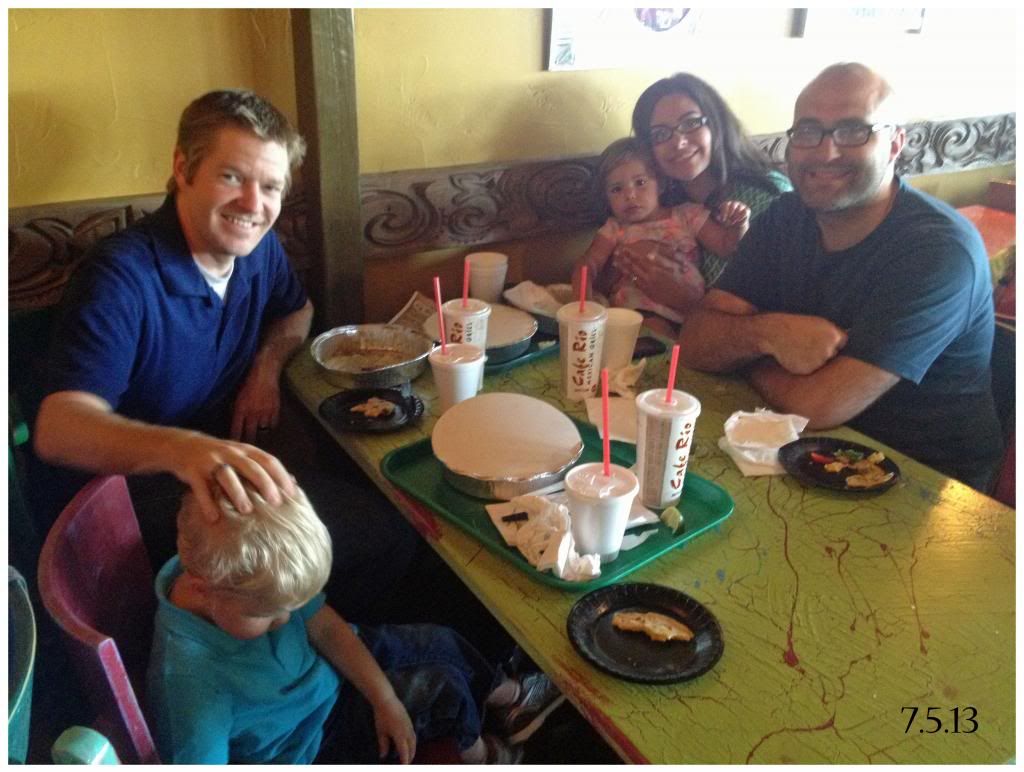 I had to go back to Lehi to pick up our pictures so the boys hung out with Flannel at The Mesa while I went to get the pictures. On my way back, I stopped at Deseret Book to see Janelle. She looked adorably pregnant and has since welcomed baby Grant into the world.
Provo has a few food memories for us. Since we had already been to J Dawgs, we went to Smith's to see if the little Chinese restaurant was still in business. It was! Sam was thrilled to get char-siu and he ate it as we drove to Layton.
We got to Layton with three sleepy boys who woke up and then pretended to sleep on Uncle Seth's car. Grandma Merkley came over for dinner and met Declan!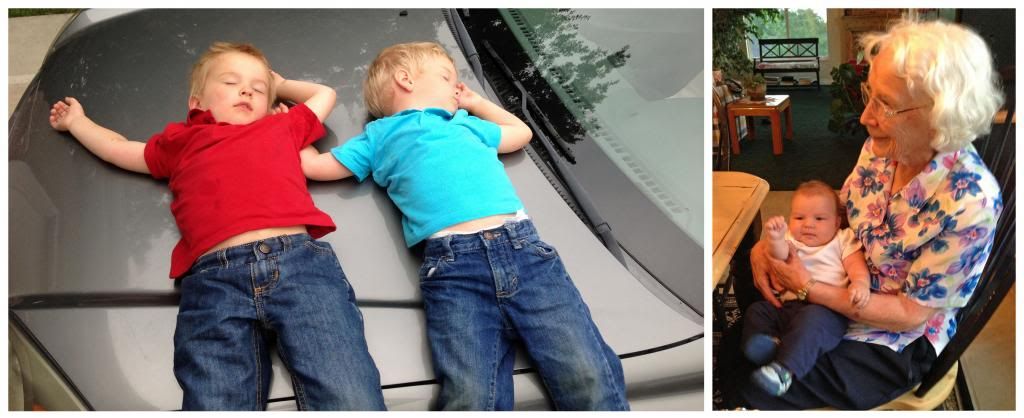 Sneaky sneaky. Edison got in to Grandma's piano lesson stickers.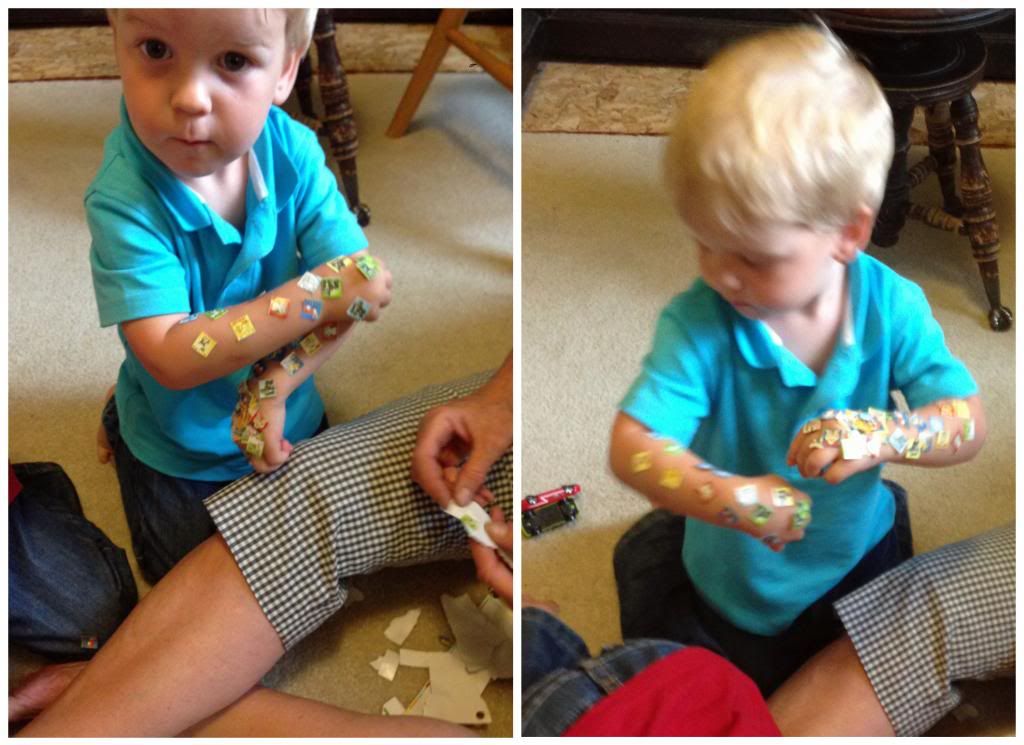 Once the boys were in bed, we played an awesome game of Pit. I had to go upstairs to feed Declan and missed about 30 minutes of the game. I made a comeback and ended up winning. It felt great!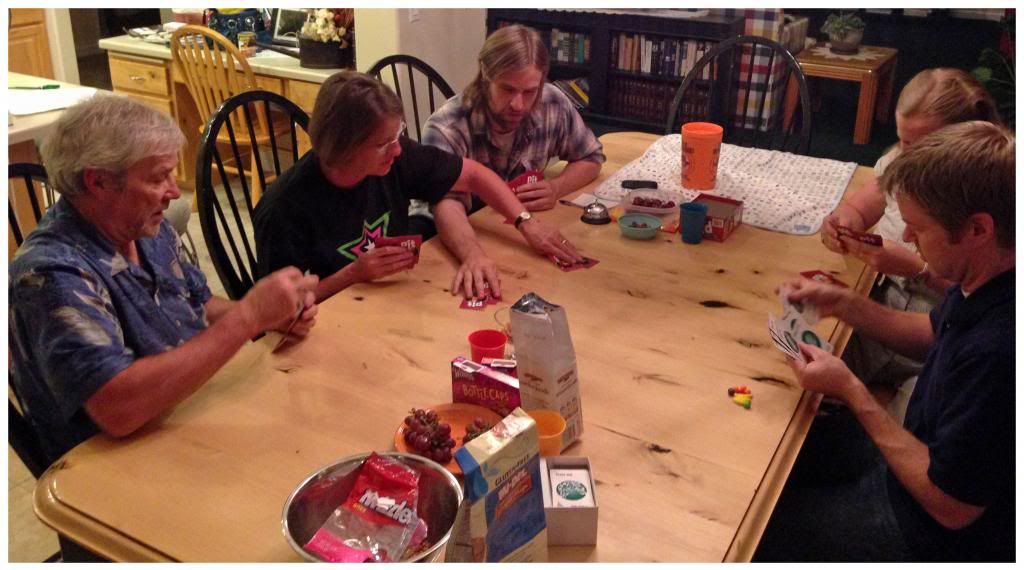 When we had come through Layton on our way to the reunion, the boys were sad that Grandpa and Grandma Merkley didn't have any toy cars at their house. When we got back, Grandpa had a surprise for them! Hot Wheels cars and two remote control cars! They spent the morning driving them in the racquetball court. Alex is excited to go back at Christmas so he can play with them again.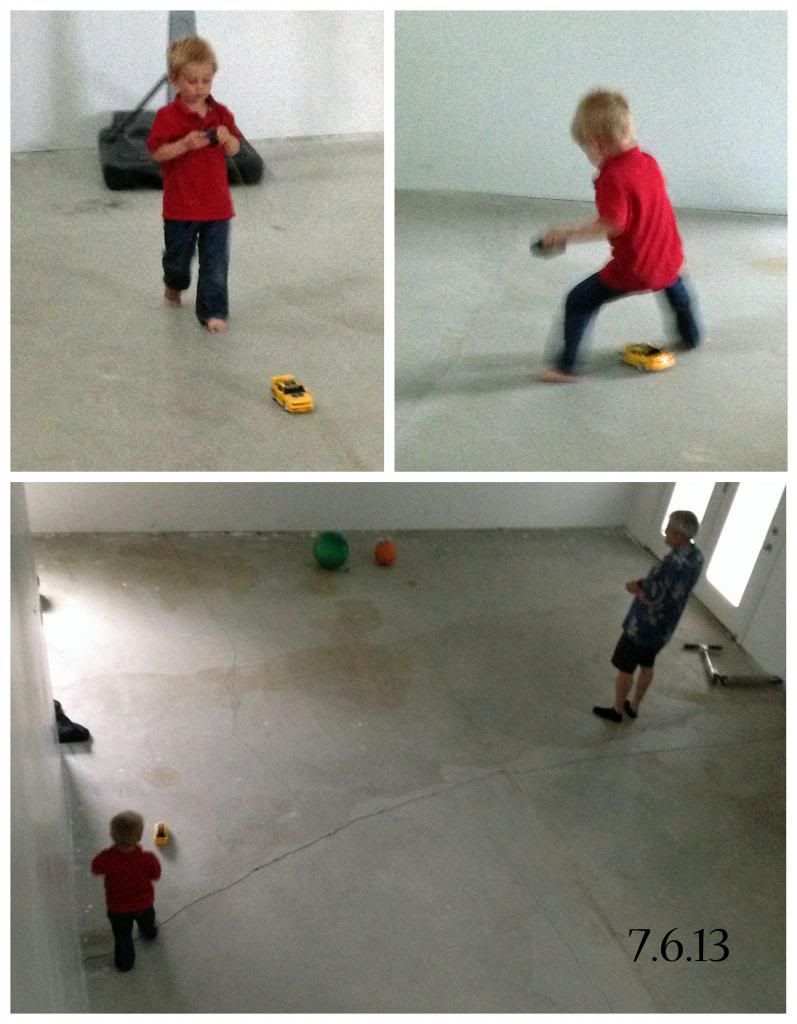 We went outside and the boys found an elk skull in the backyard.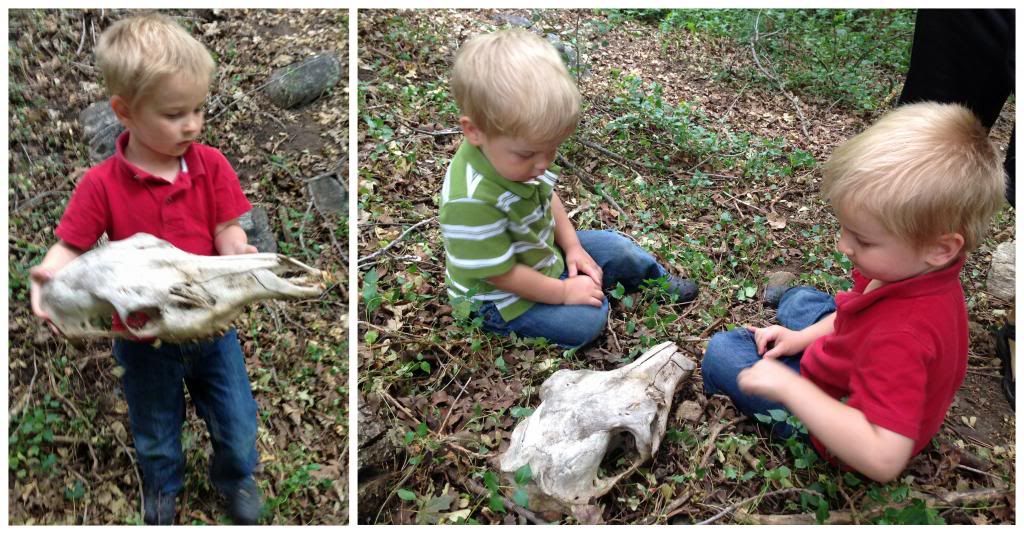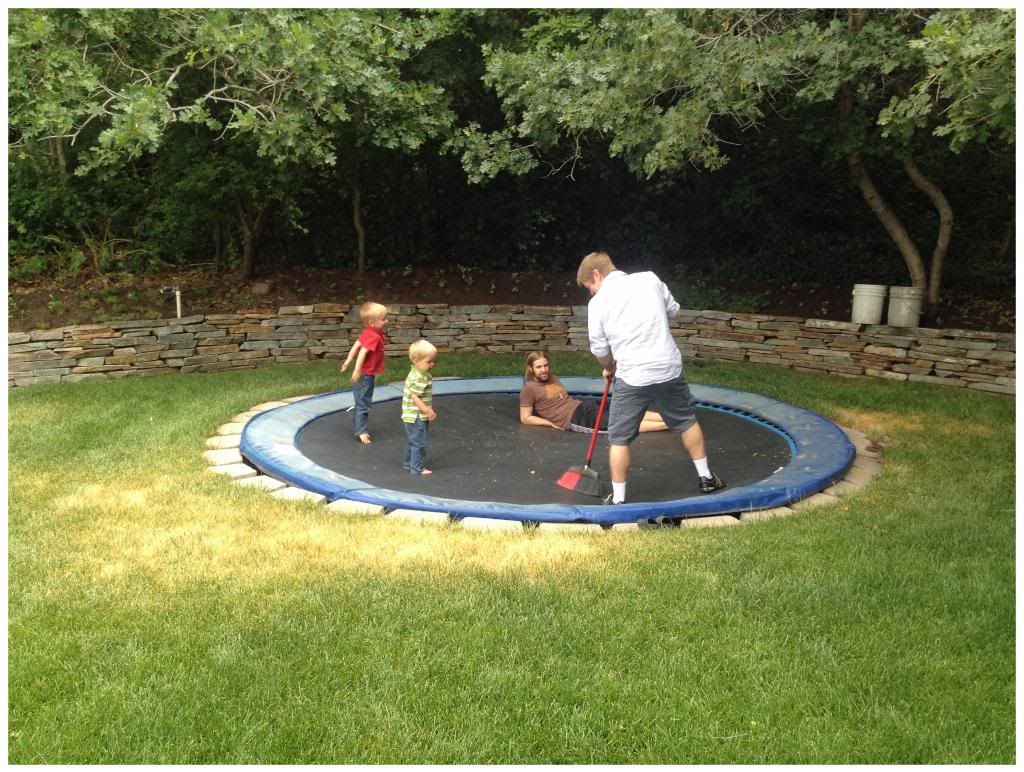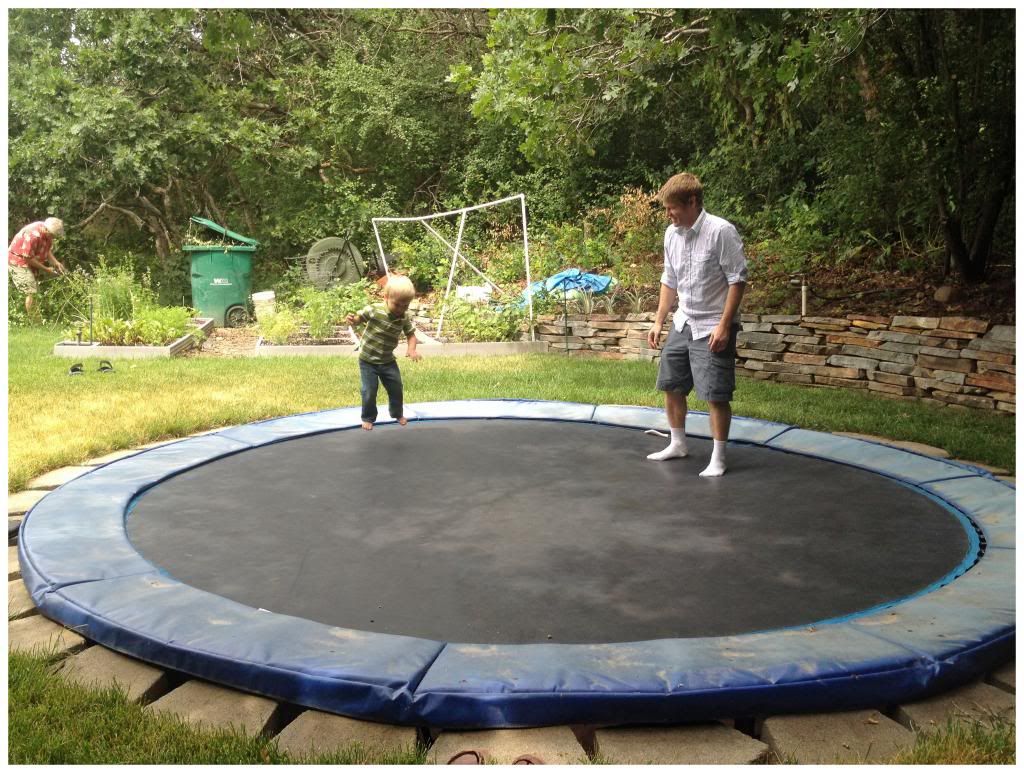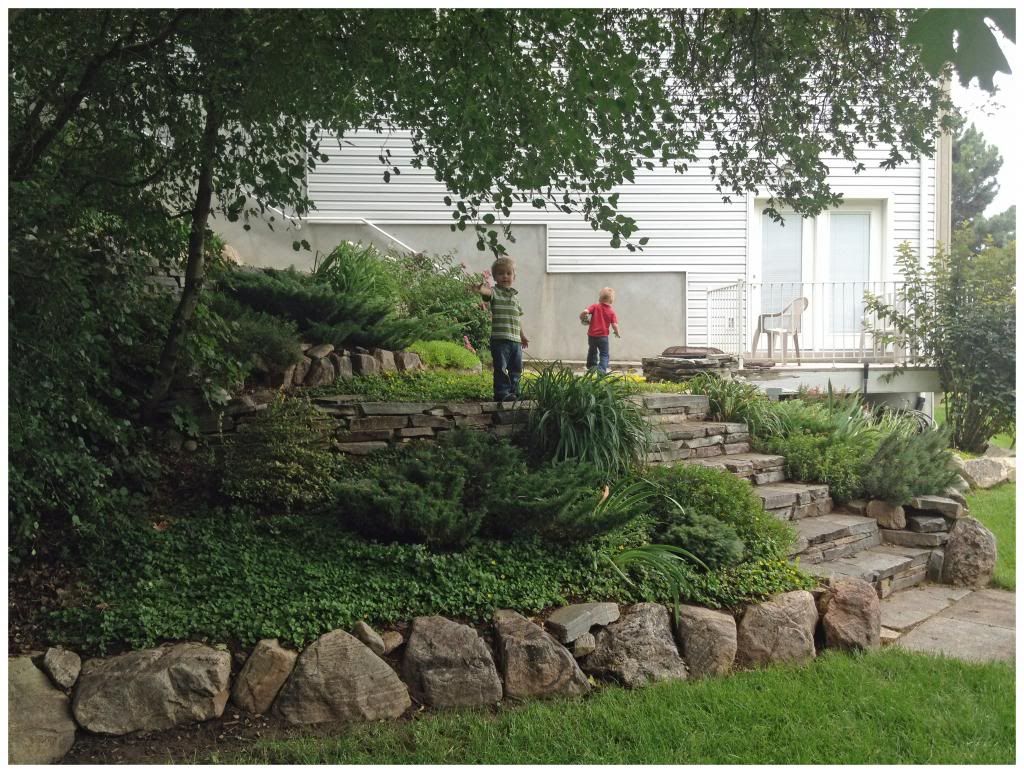 Uncle Seth and Alex collected bugs and put them in a jar. I don't think Marian was very happy about them taking a jar and jabbing holes in the lid though. We left Layton at 12pm and drove to Billings that night. The bug jar kept him entertained the whole drive home. He wanted to take them to bed that night.
As we drove through West Yellowstone, we got attacked by a hailstorm. We had to pull over because I couldn't see and then I checked the car for hail damage once the storm ended (the car was fine). After the hail, it rained the whole drive between Bozeman and Billings. I am glad we weren't sleeping on the side of the road this time.

We got home the next day at 3pm. I headed straight to church for the last hour and Sam stayed home to let the boys sleep. It was a really awesome vacation. I am glad we are able to do things like this sometimes. It is nice to live close enough to drive to see family, even if it was 2,251 miles of driving.