They did a much better job of advertising the Chokecherry Festival this year. It felt like everyone in Williston was there. Last year's Chokecherry Festival was the reason I started liking Williston. It is awesome that we live in a place that can have something like this.
On Friday night, they served free burgers and ice cream with chokecherry syrup. We sat with friends from church and had fun playing with them. After we ate, we went to watch the dog show.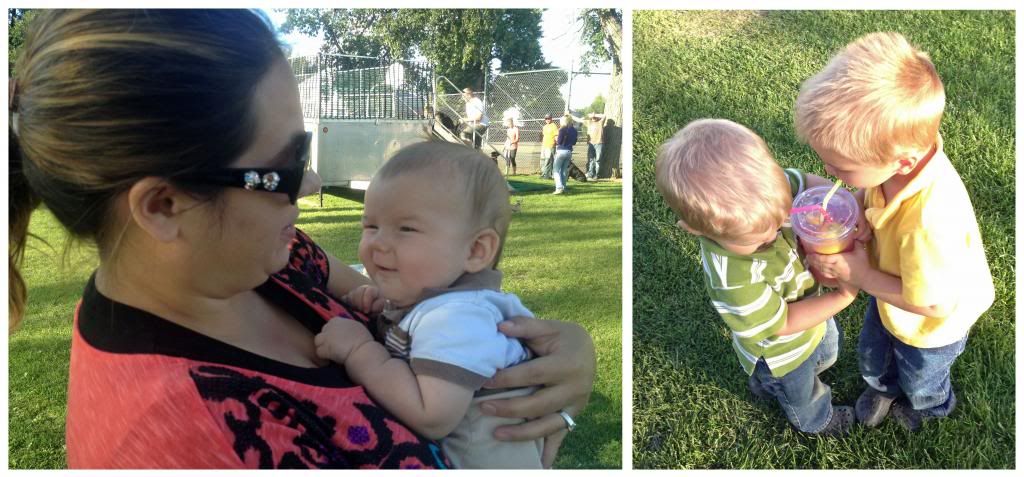 Declan loves Maggie.
On Saturday morning, we went back bright and early and stood in the ridiculously long line for pancakes. Last year, we just walked right up. Sam had to leave so he could go run the Chokecherry 5K. We didn't want to leave the line because, by that point, it was even longer than it had been when we arrived. We weren't able to watch Sam run but he finished and then came back to meet us. Still in line. We waited in line for an hour. The pancakes were good but I don't know if they were that good.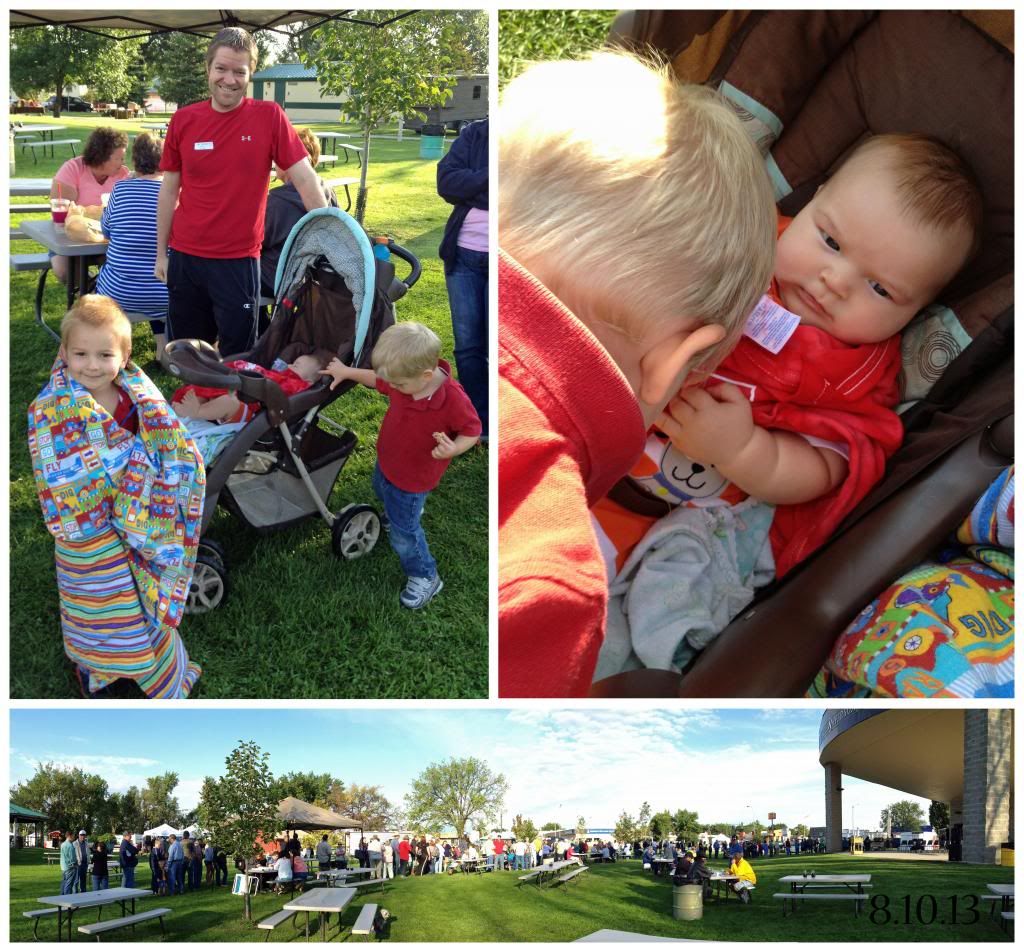 Who designs race shirts? Red tie-dye?!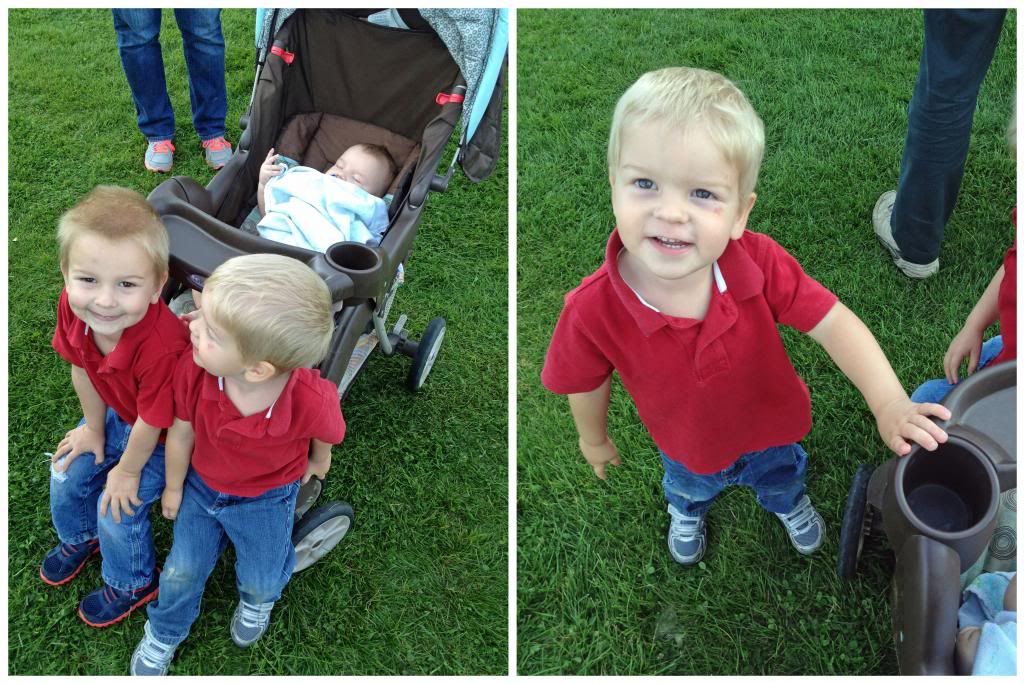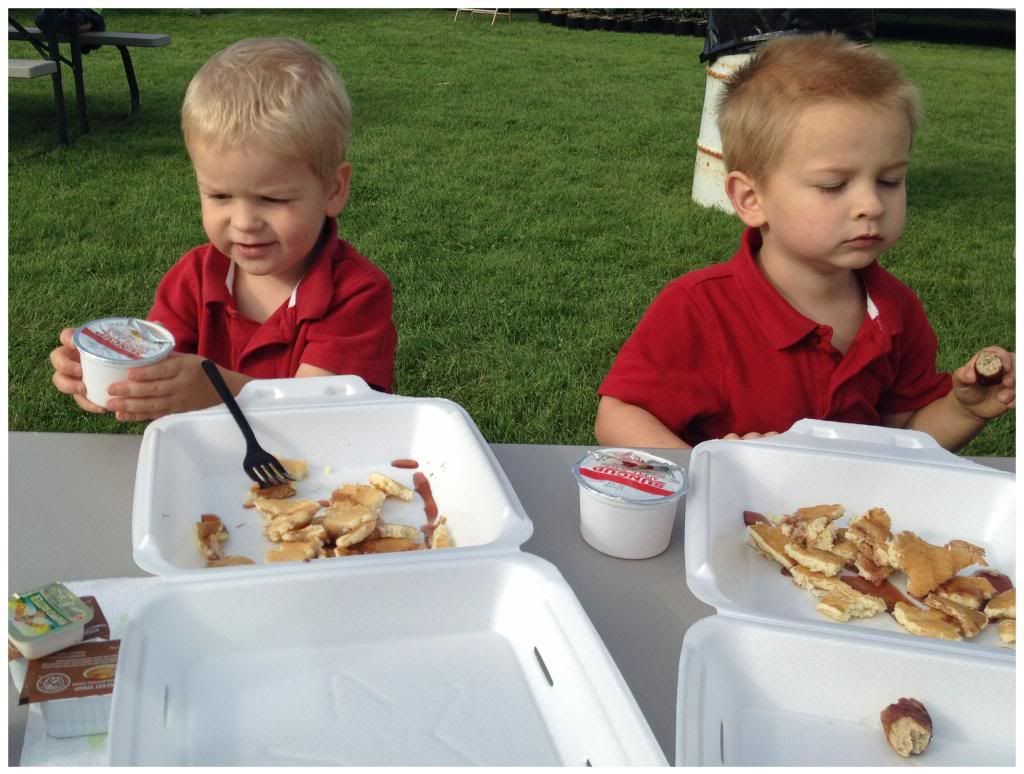 After breakfast, we went to ruin some animals' lives. Petting zoos are mildly terrifying places. So many animals in a tiny place and little kids running around. The boys thought it was the greatest thing ever.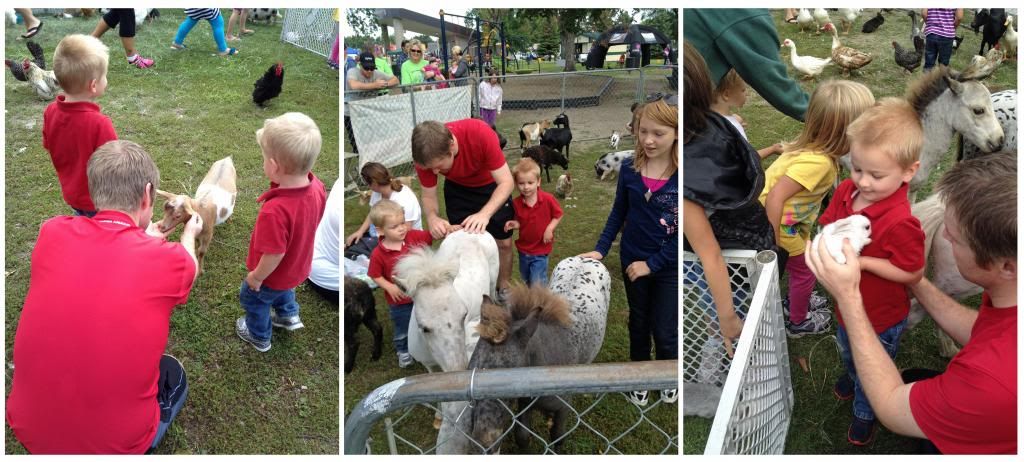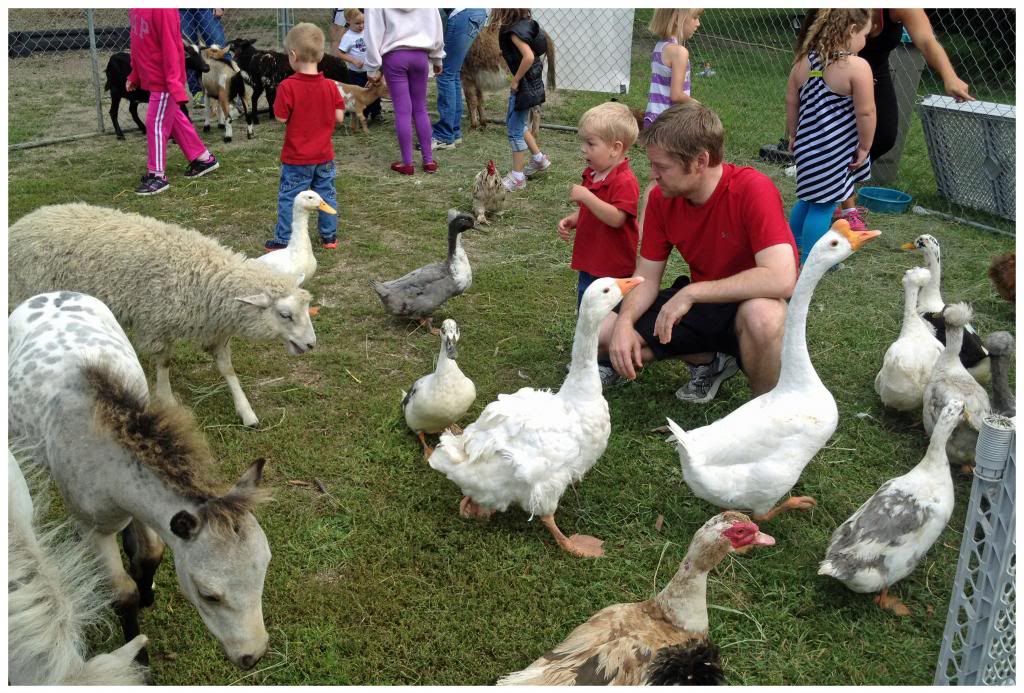 They didn't have awards for the adults but Sam was standing around talking to the guy in charge and he gave Sam an extra prize. I was so excited! Chokecherry rhubarb syrup!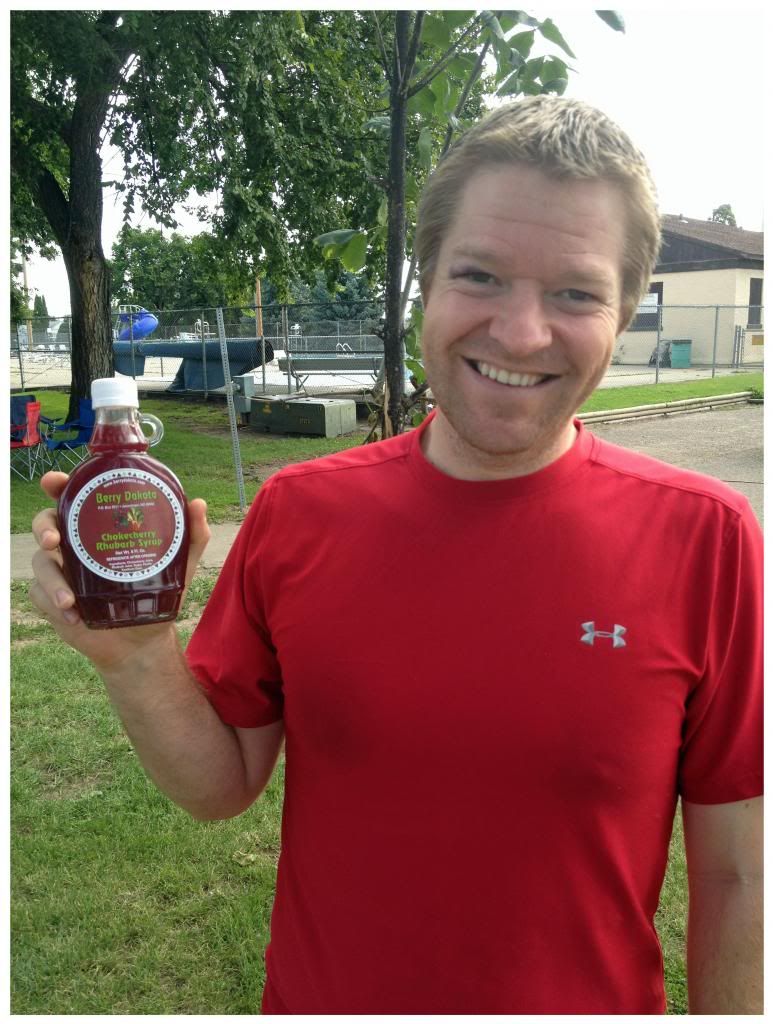 Black eye thanks to an elbow to the eye at church basketball.
We were walking around the park and the boys wanted to play on the bounce houses. There was a circle of several bounce houses. We walked in between two of them and didn't think anything of it. The boys took off their shoes and started playing. About 10 minutes later, a little girl started yelling, "This little boy got in here for free! He didn't pay! He doesn't have a wristband!" I didn't even realize there was an entrance. Oops. That was embarrassing.
We went to play on the playground instead. The boys were happy there, too.
Although the Chokecherry Festival was more populated this year, it was still fun. Sam and I joke about how Williston is always handing out free food at events. I don't know how much longer they will be able to keep that up because this city is growing so quickly! It already feels so much different than it did when we moved here 14 months ago.