We headed to Utah at the end of June for my Hilton family reunion. We were only in Utah for about a week so we packed in the plans.
The night before we left Williston, I volunteered at the Upper Missouri Valley Fair. I was volunteering to avoid paying the $150 membership fee where Alex does gymnastics. I was really annoyed that I still had to pay to get in to the fair! There were too many of us volunteering though so we each took turns standing around. We were selling sirloin kabobs for $8 each. I couldn't believe how many people were buying them because they were not very big. I was able to try one at the end and they were not very good either. Despite that, they sell 1,000 pounds of meat each year at the fair and gross about $7,500. The fair shut down at midnight but the beer garden was still open. Our booth was located right next to the beer garden. Once that closed at 12:45am, we got a ton of customers. And they were not sober customers. There were a lot of police officers around and then we heard this conversation:
Drunk man A: I feel like I'm surrounded.
Drunk man B: By what?... Air?
Oh boy.
I volunteered for four hours and fifteen minutes and didn't get home until 1:30am. Declan didn't seem to miss me at all. Sometimes I wonder how that boy is so chunky because he never eats.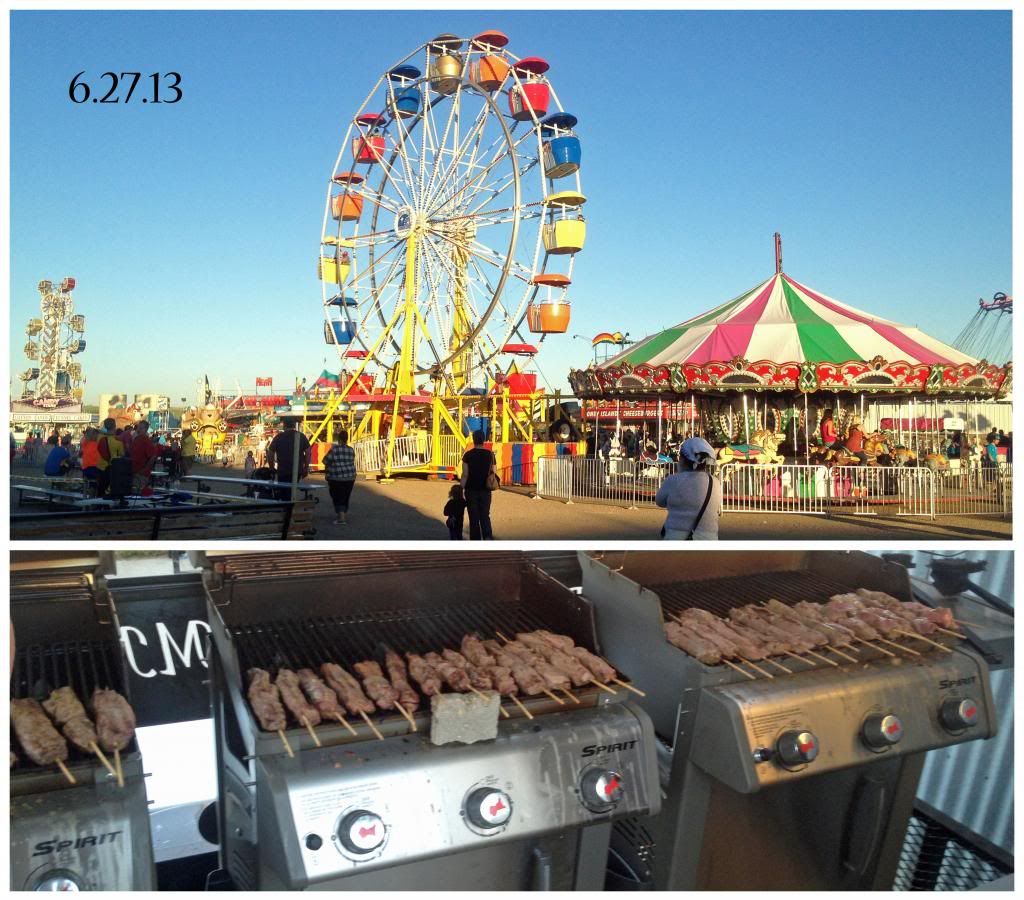 The next morning was crazy. I had to do a bunch of stuff for Relief Society before leaving town and also do laundry and pack. Sam couldn't get out of work until around 4pm so we didn't leave Williston until 4:30pm.
We hadn't booked a hotel because we were not sure if we would have the energy to get to Billings or Bozeman. We were feeling good in Billings so decided to continue two more hours to Bozeman. As soon as we left Billings, I started looking up hotels in Bozeman. There were no rooms available. I called tons of hotels and they were all full. We got to Bozeman at 11pm and we were really tired but there was no place to sleep so we kept driving. We pulled over at 11:30pm at a fishing dock outside of Bozeman. At 2am, a cop knocked on our windows and was shining a light in. We had not seen the sign saying the dock was day use only. They have problems with dopers and needed us to move. "It probably isn't the safest place to be sleeping with your family anyway." I was so tired. He guided us to another place about 200 feet away where we were permitted to sleep. It was bizarre and we almost drove into the lake. I was too tired and felt scared after being awakened by a bright light knocking on my window so we got back on the road. I had the thought that we should just turn around and go home. Then we almost hit two deer so we pulled over again at 2:30am. It is funny that we tried driving a little farther to Bozeman on the first day so the boys wouldn't be so sick of their carseats the next day and then they ended up sleeping in their carseats instead.
The boys woke up at 5am and were not convinced that it was still night time so after failed attempts at snuggling them to sleep, we got back on the road at 5:30am. It was pretty cool to drive through West Yellowstone as the sun came up over the mountains.
We arrived at Sam's parents' house in Layton at 11:30am and let the boys run around. They jumped on the trampoline and picked and ate vegetables out of Grandpa's garden. Edison and Declan got to meet Uncle Seth for the first time. He had just gotten back from Uganda so we hadn't seen him for a long time! After lunch, we played basketball and it was embarrassing for me. I am really uncoordinated with a basketball.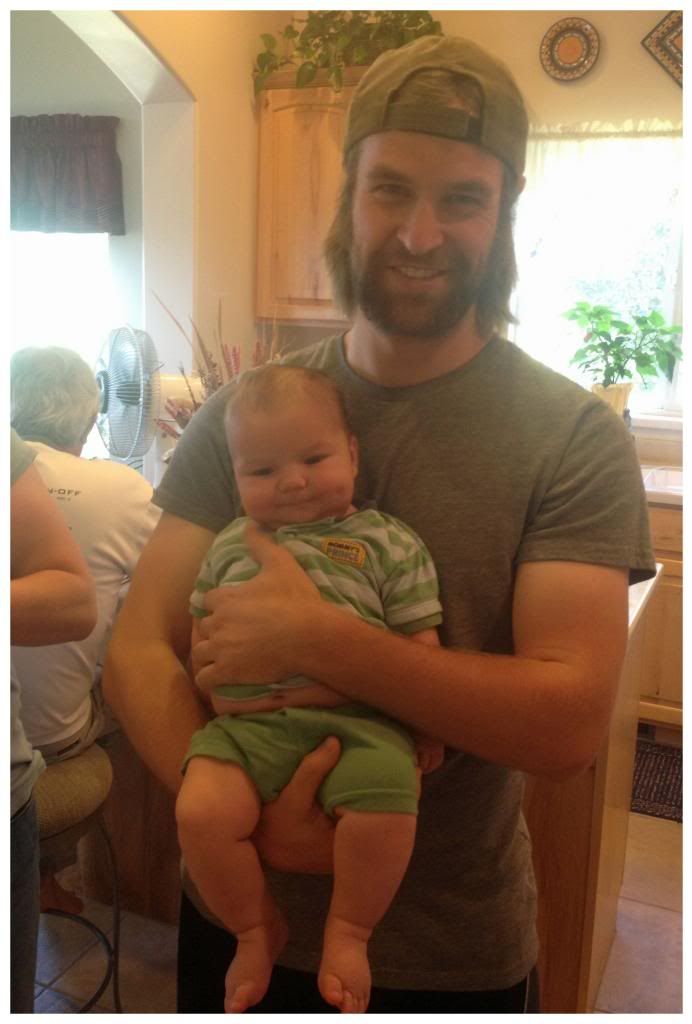 We left three hours later and headed to Michelle's house in South Jordan. I had some shopping to do so Sam and I left the boys with her. When we got home, we learned that Alex had pooped on her floor. And she cleaned it up. That's a good aunt.
Before church the next day, we loaded up the car and drove back to North Salt Lake to visit the Dredges. We met them when we lived in New York. When I think about the Dredges, I get happy. I have never before met people as amazing as them. They are loving, kind, selfless people. They deserve every good thing in the world. Not everyone can say they were the top Masters student at Cornell, but Carter can. Rachel is the epitome of goodness. I don't know if I will ever meet someone else like her. She is simply amazing. She makes me feel content. I don't know how else to describe this family. They are just so so good. We visited with them for two hours before we had to leave for church. It was incredible to see them again. I can't believe how blessed we are to have met them.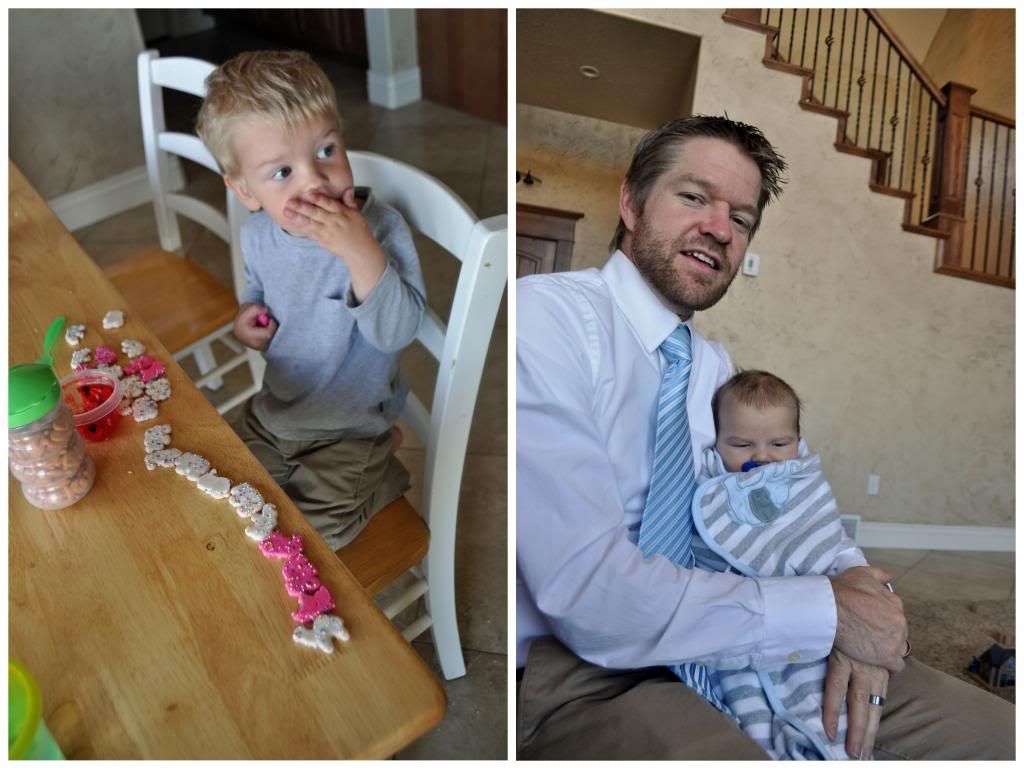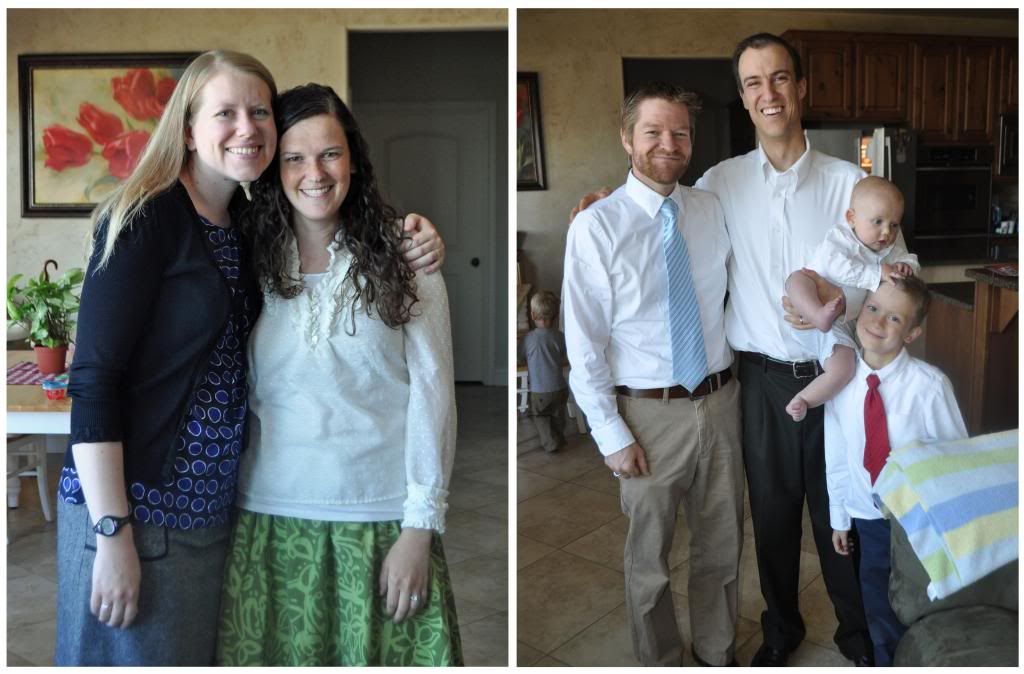 Early Monday morning we headed to Southern Utah for our family reunion.