Sam's sister, Anna, and her family live far, far away in Ohio. We haven't seen them since we moved away from New York and I had never met Luke! Spencer's family was having a reunion in South Dakota and they figured since they were already driving 20 hours, why not drive 26 to see us! I am so glad they did! They drove straight to Williston through the night and arrived on Friday night. We played Yahtzee and then went to bed since Anna had driven most of the way and was, understandably, very sleep deprived!
The next day, we headed to the park to play. It was a nice warm day. Alex and Grace played really well together and Edison tagged along.

There was time to hang out and play before naps.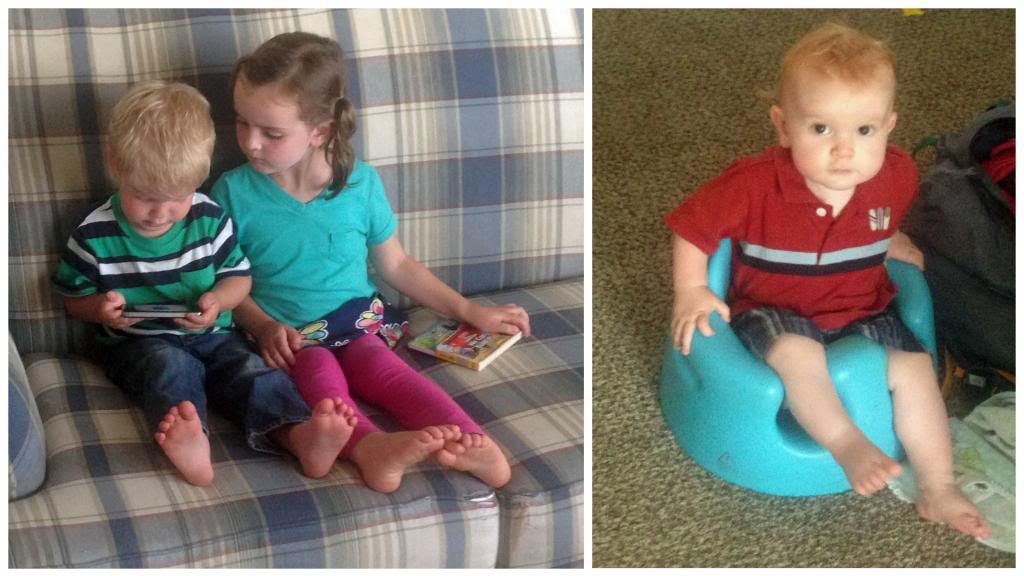 After everyone woke up, we headed to the pool. It was packed because it was such a warm day! We were not there for very long before a storm rolled in and the pool closed.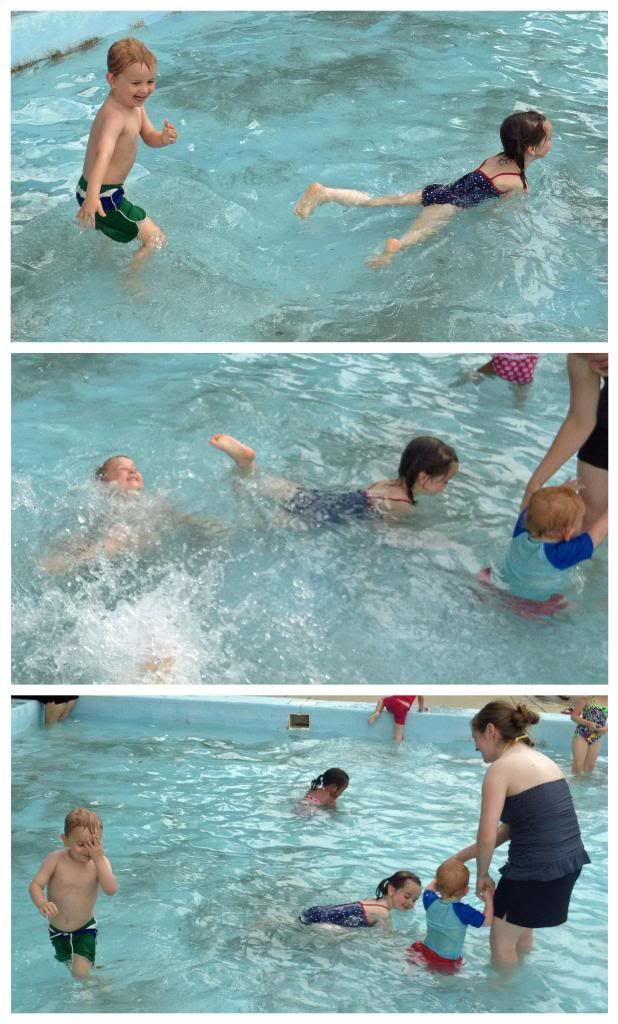 So we walked across the street and got some frozen yogurt.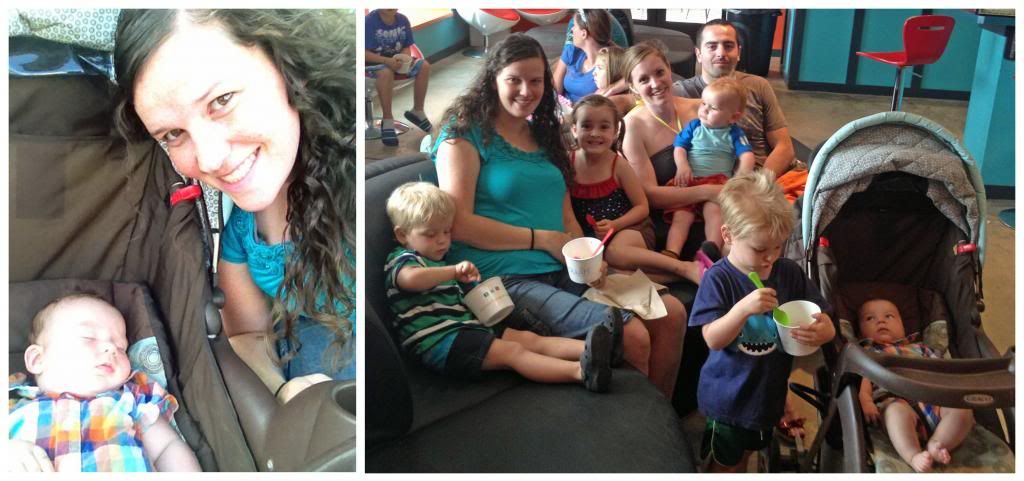 That night, we played Ticket to Ride and we all had a very poor showing. Then we played Yahtzee again.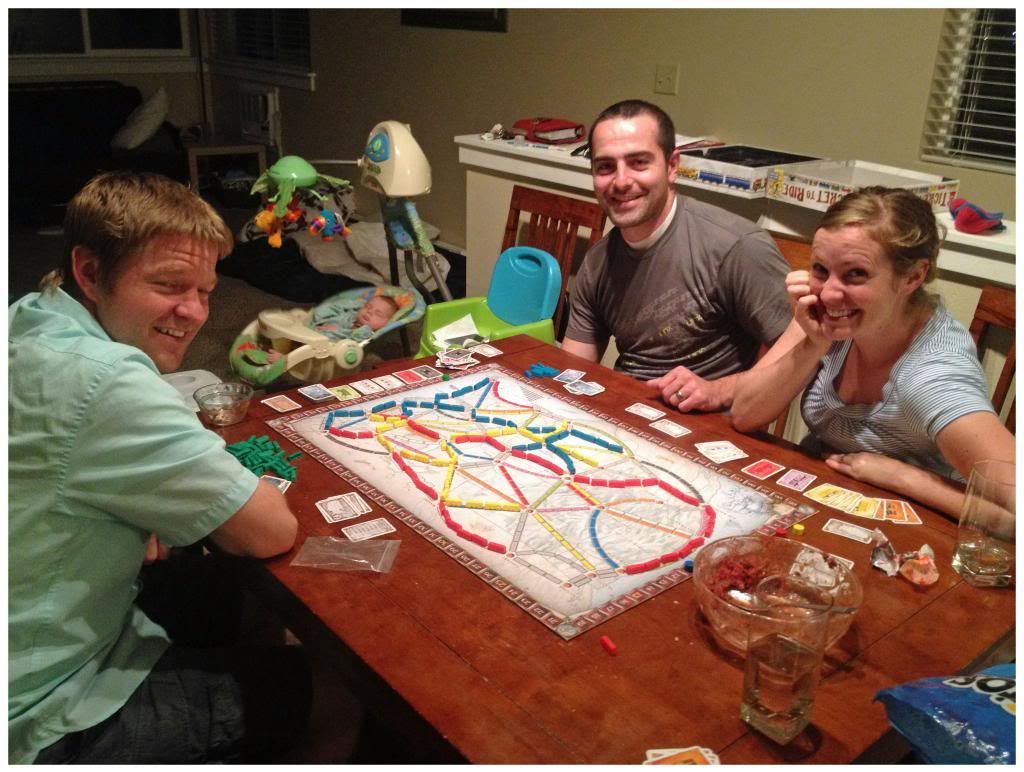 Each kid had their own personal phone. I don't know what they were doing because I was still asleep. I love Sunday mornings. We stayed up late that night talking and it was sad to know that it was our last night together. We are already looking forward to the Merkley family reunion next summer!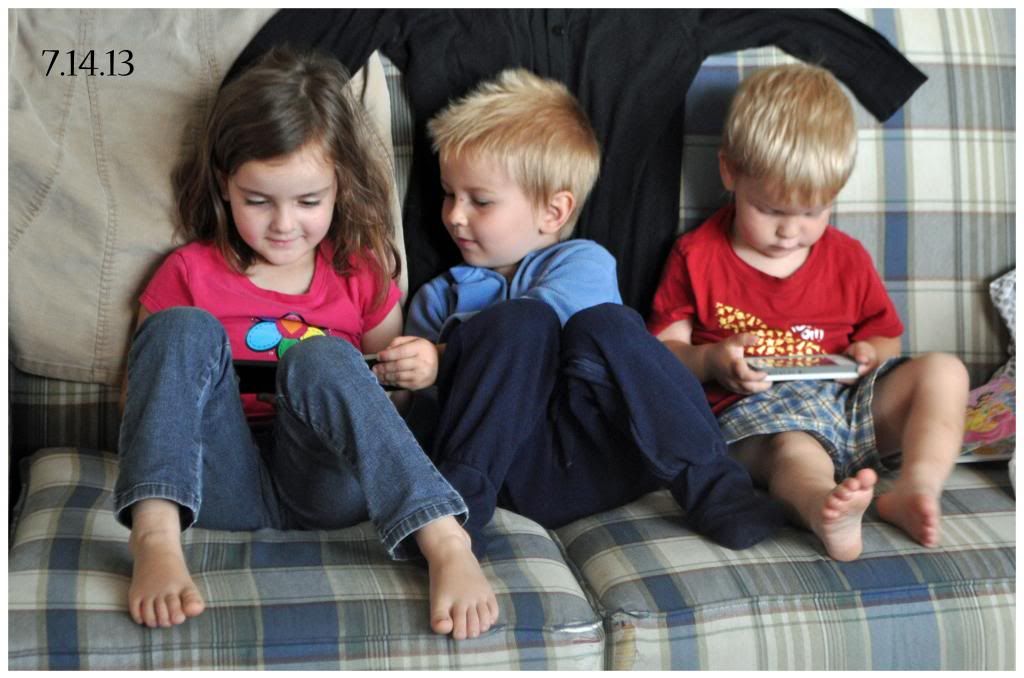 This picture cracks me up. Grace is beaming and Declan is not really very happy about the situation.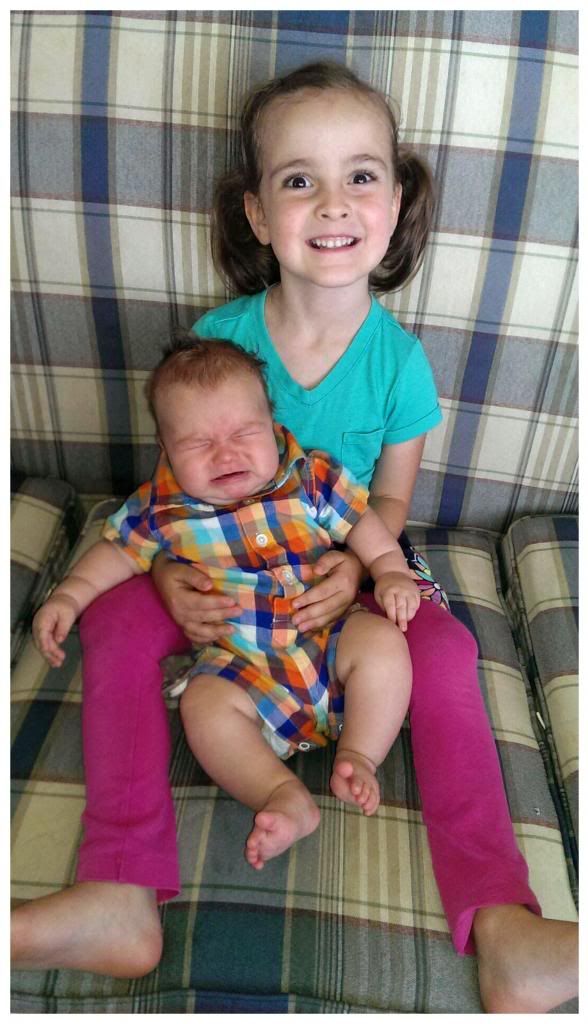 The Bardsleys had to leave early Monday morning. Our house seemed so quiet and empty after they left! I wish they lived closer because the kids got along so well. Cousins make the best friends!