Early one Monday morning, I was in bed reading the weekly email from my brother, Elder Jared, serving in the Taiwan Taichung Mission. I was excited because the letter seemed longer than usual! Five paragraphs in he said, "Speaking of which, I'll be moving next week. This time it will require a plane ride too. Actually, three plane rides. So now you're really confused, right?" I was so confused. But he explained it and I cried and was happy that he could come home if it was better for him. I was excited to talk to him, too! Eight days later, and five months earlier than expected, he arrived back in Arizona.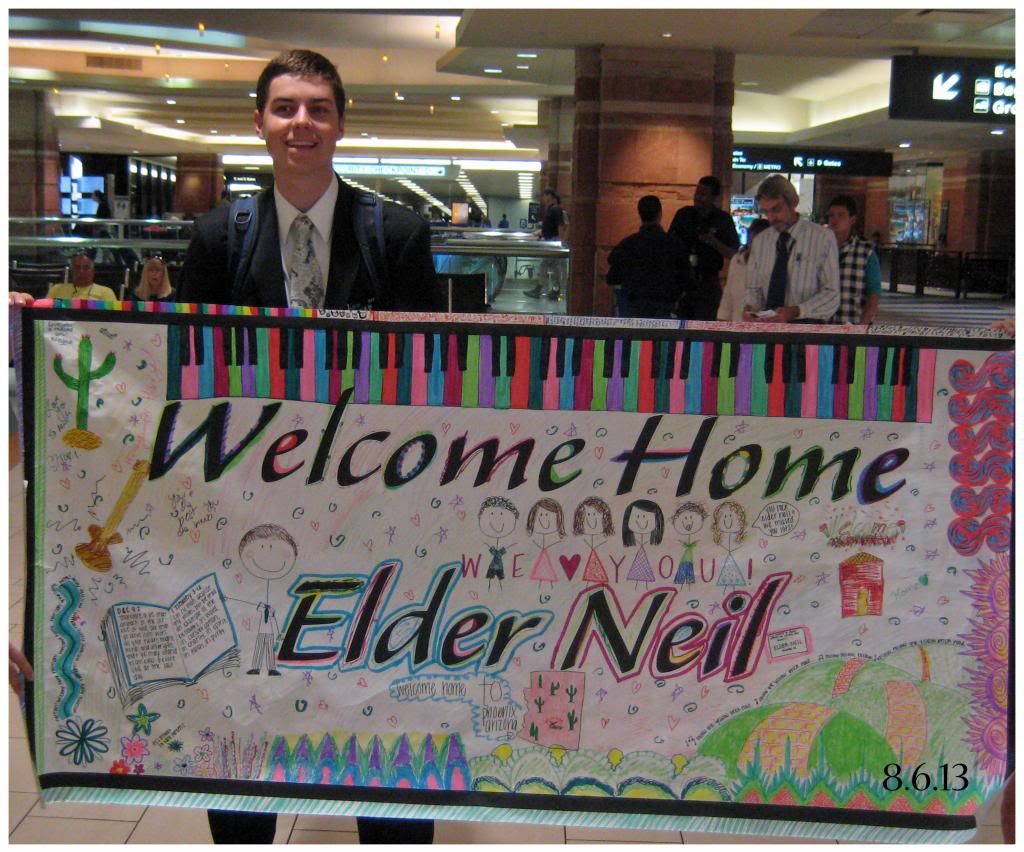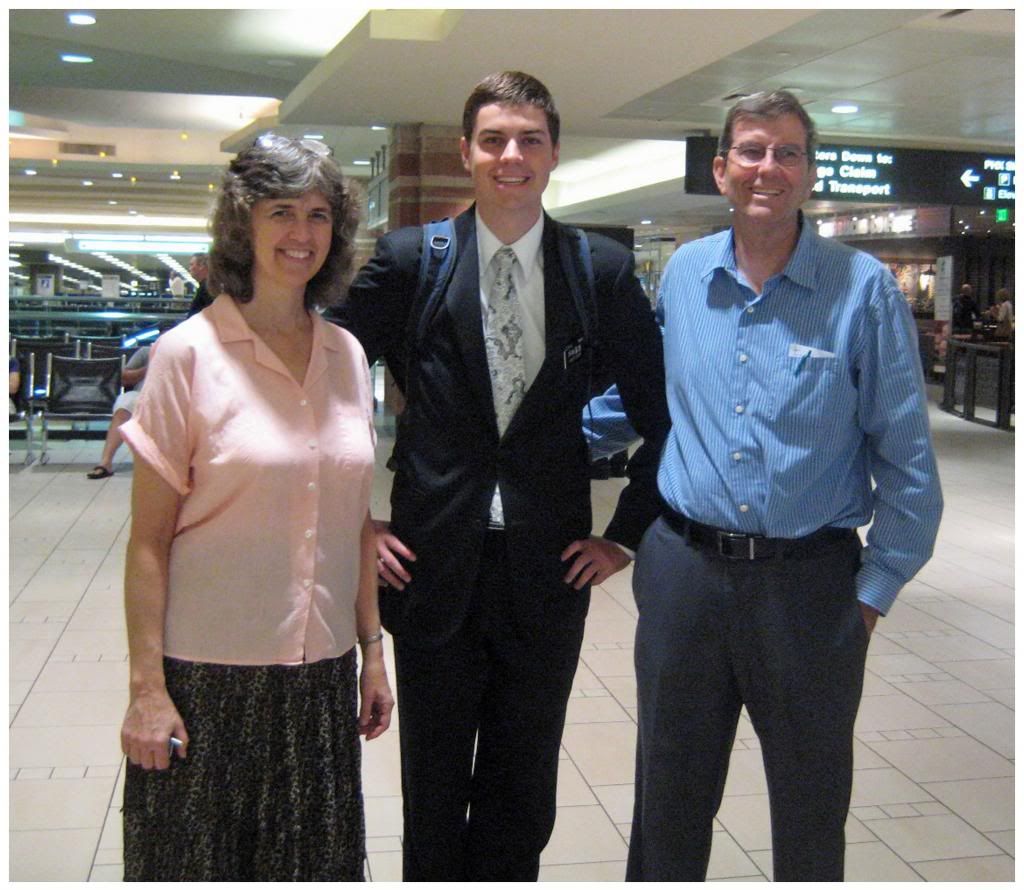 We Skyped with Jared later that day and he got to see Declan baby. He might go back on his mission after counseling, he might not. Either way, he served with honor and I am grateful he got home safely.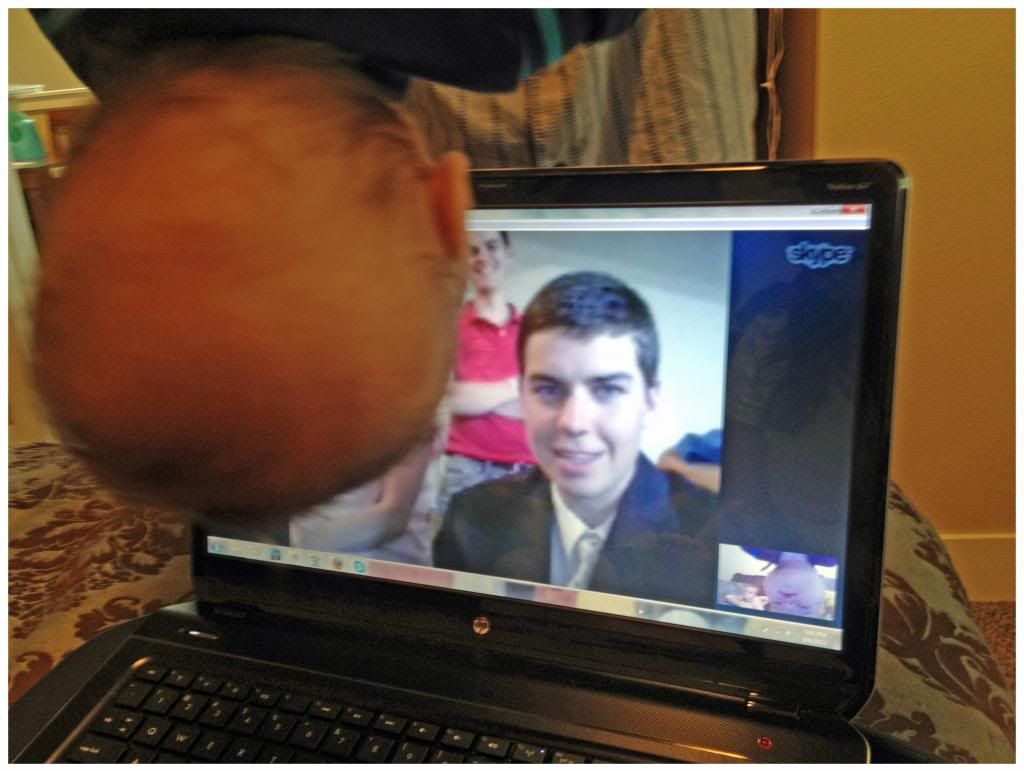 "You look different than I expected."
Exactly one month after Jared got home, my next brother opened his mission call. "Dear, Elder Neil. You are hereby called to serve as a missionary of the Church of Jesus Christ of Latter-day Saints. You are assigned to labor in the New York Rochester Mission. You should report to the Mexico Missionary Training Center on Wednesday, January 15, 2014. You will prepare to preach the gospel in the Spanish language." Woohoo, Elder David!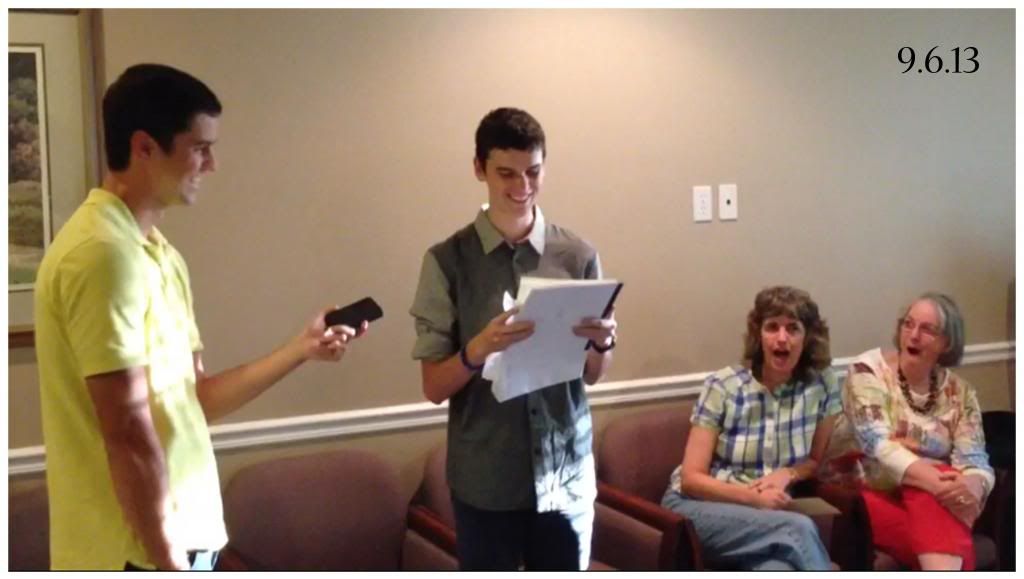 My sons have some good examples with these uncles. I am glad to have such good examples as my brothers. At the end of Jared's email he quoted a scripture from John 14. "Peace I leave with you, my peace I give unto you: not as the world giveth, give I unto you. Let not your heart be troubled, neither let it be afraid. Ye have heard how I said unto you, I go away, and come again unto you. If ye loved me, ye would rejoice."