I don't think I have ever done anything for Earth Day before this year. I am kind of a bad person. I am changing my ways! Williston Toddler Days toured Handy Andy's, a nursery here in Williston. I loved it. It was so beautiful. The owner gave us a tour. As we were gathering a few minutes before the tour was supposed to start, I heard a customer ask him a question and he said, "Let me find someone else to help you because I am about to start a tour." It made me really like the guy! Most people wouldn't care about a bunch of toddlers. Andy took us to every area of the nursery and Alex and Edison were busy sniffing, touching, and pointing to everything. Andy never flinched. Not even when some kids were doing "He loves me, he loves me not" to the petals of Andy's flowers.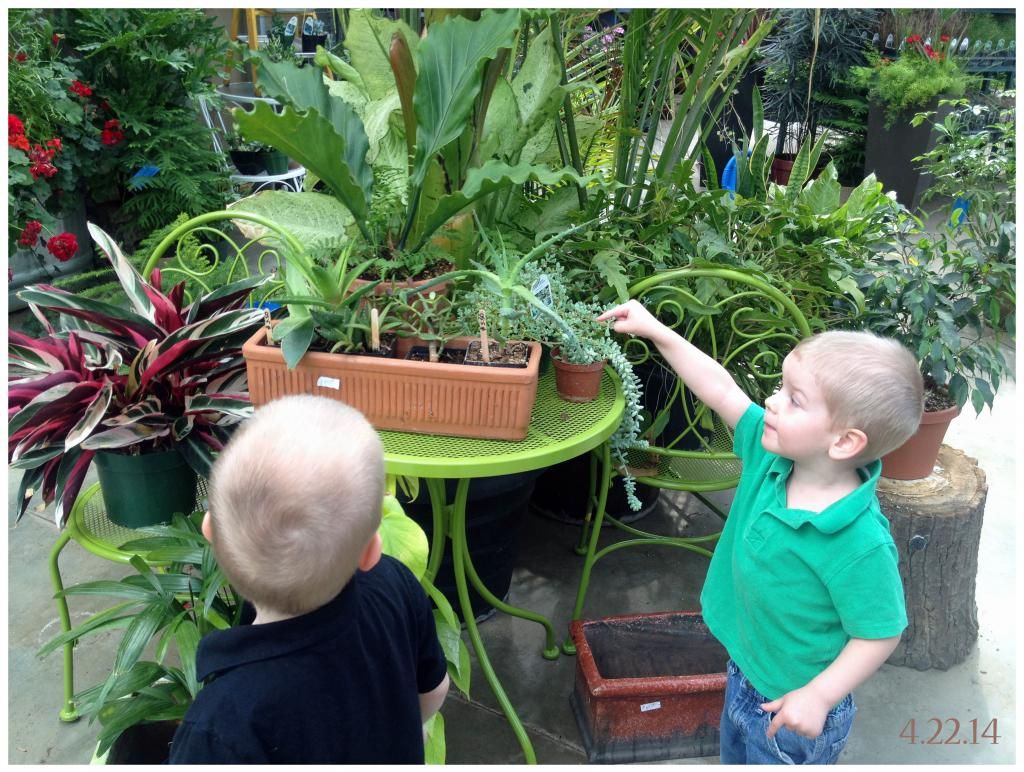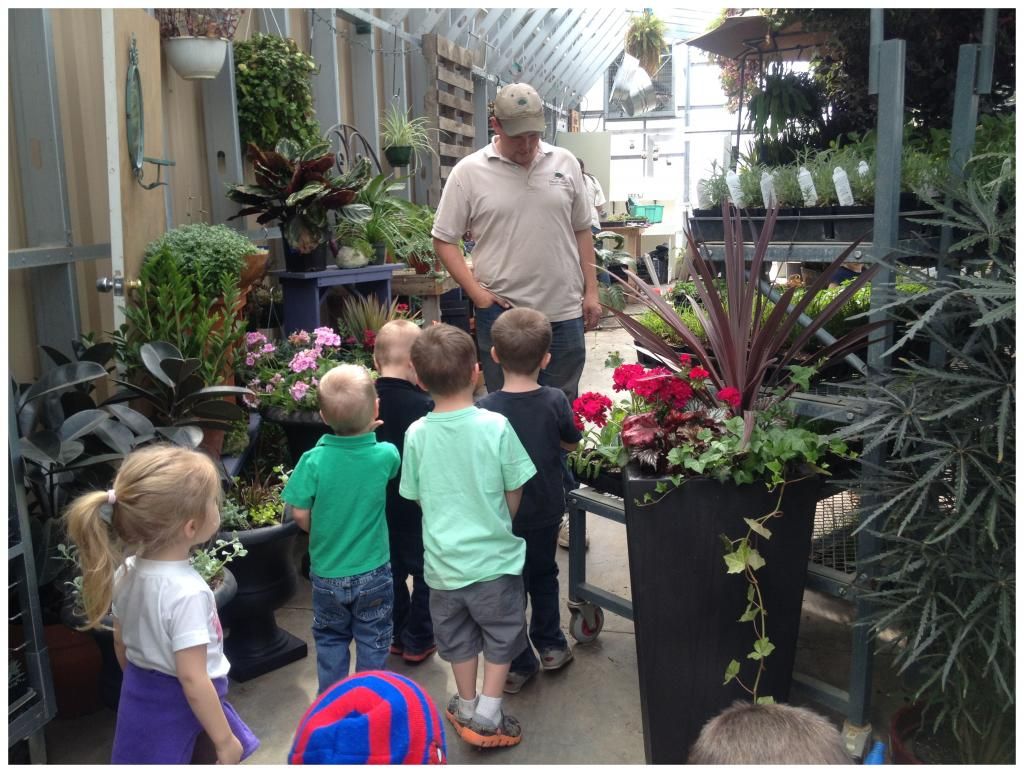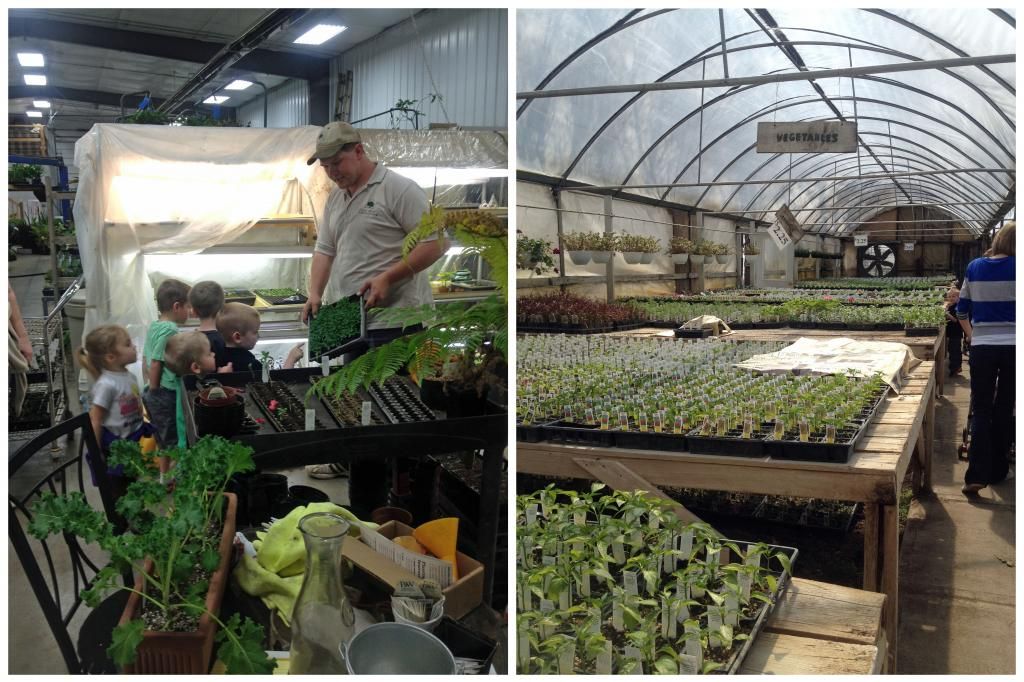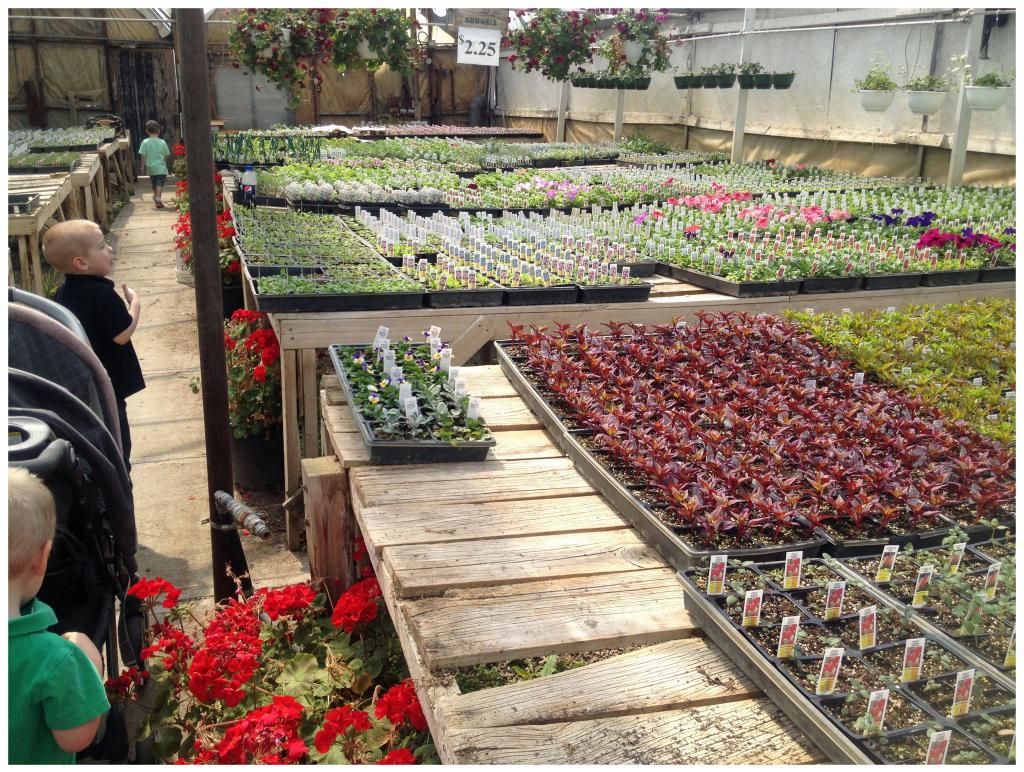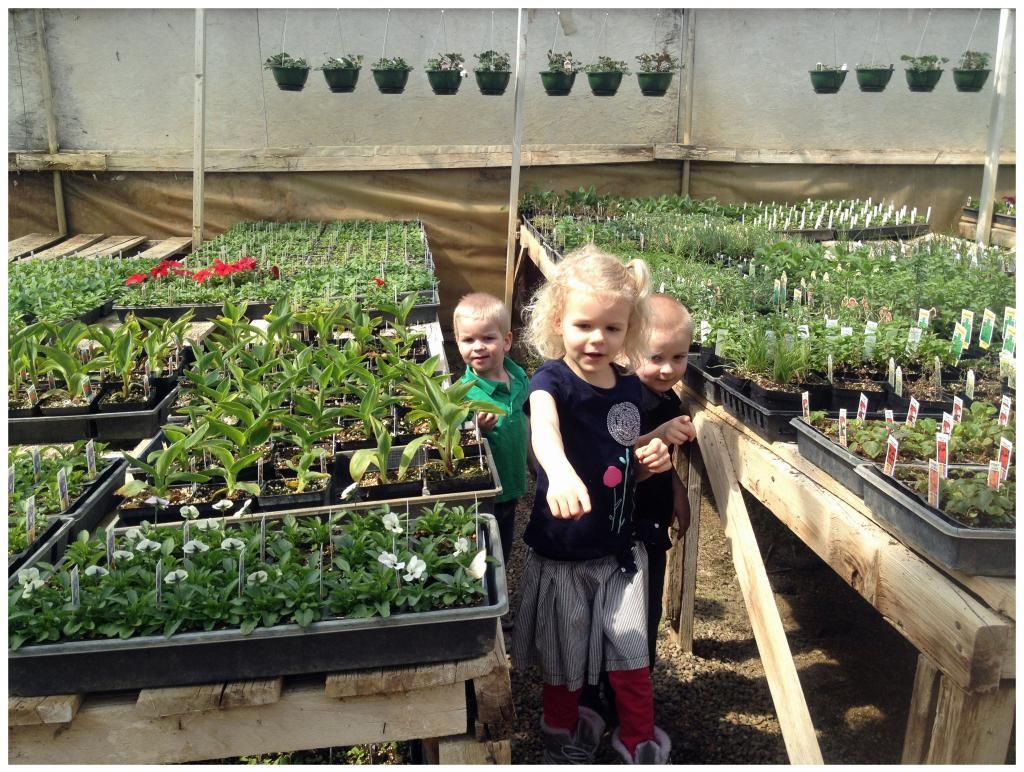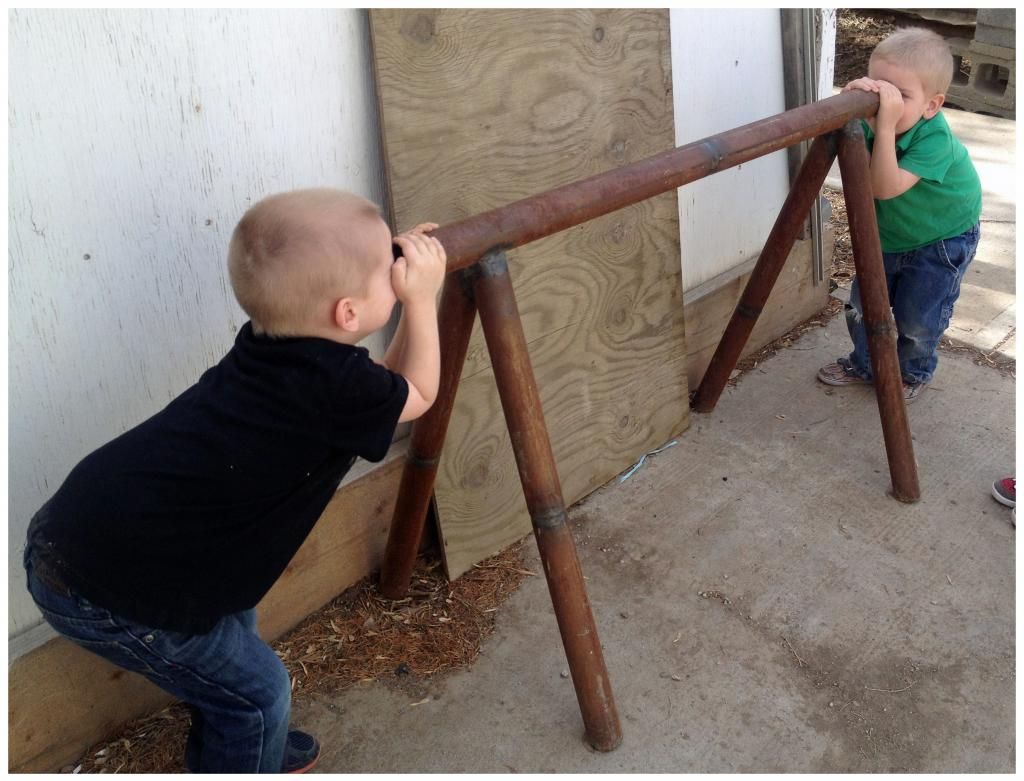 Alex was so silly. He kept saying, "Mom, you've got to smell this flower! It smells spectacular!"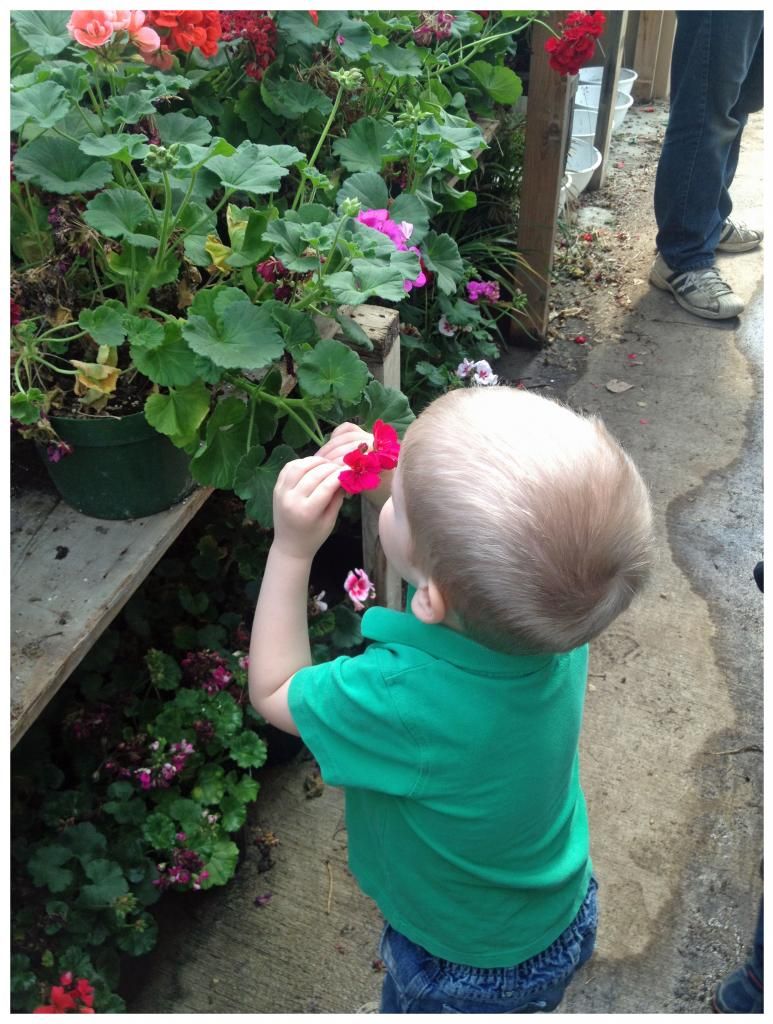 We got home and everyone took a nap, then we went outside to pick up garbage around our townhouse. A few neighbor boys saw us and went to get their own garbage bags to help. It gave me the warm feelies.
When Sam got home from work we walked to the park. The weather was incredible. I love the summer in Williston and look forward to many days spent outdoors in the next few months.