I was not able to go to Kids' Day Out last year because Declan was only two days old so I was very excited to attend this year. It was in the new ARC and there was plenty of room for all of the people. And there sure were a lot of people! We went back and forth across the room visiting each of the booths. There were so many things to do and Alex and Edison were collecting their prizes in their bags.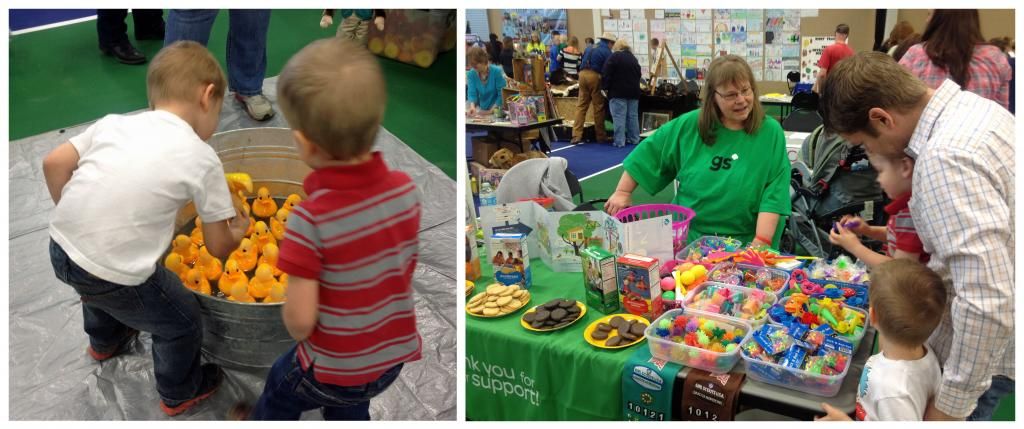 Edison asked the girl to paint "a bushy tree" on his cheek. Alex asked for an alligator.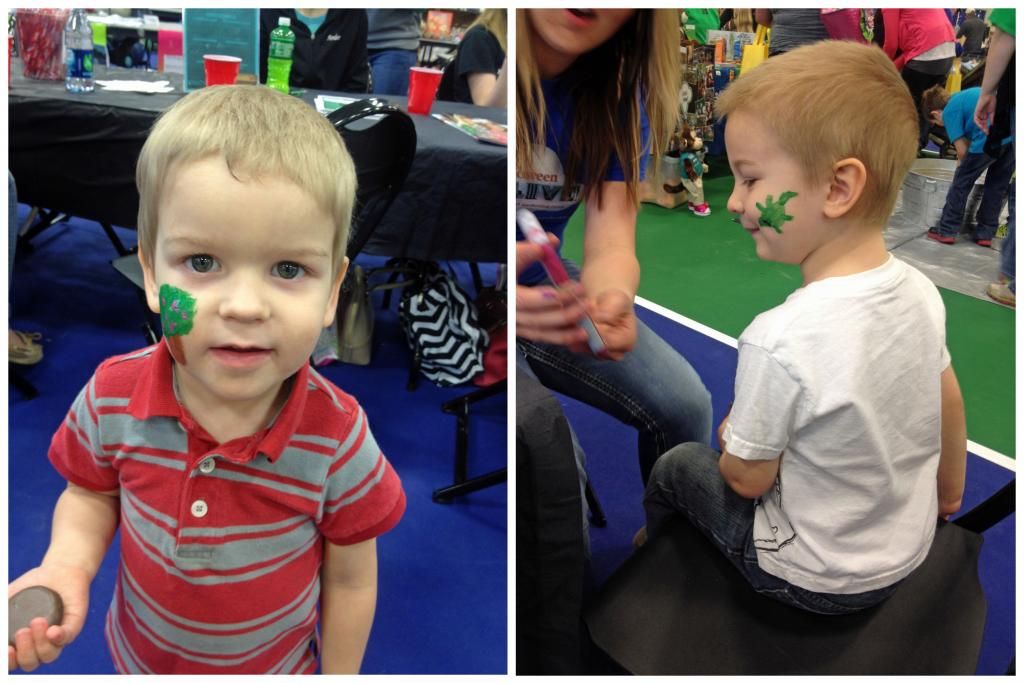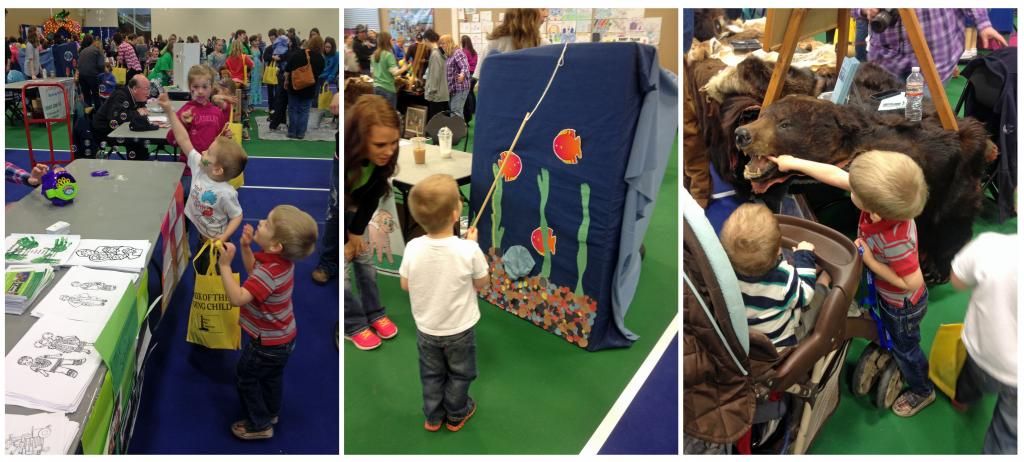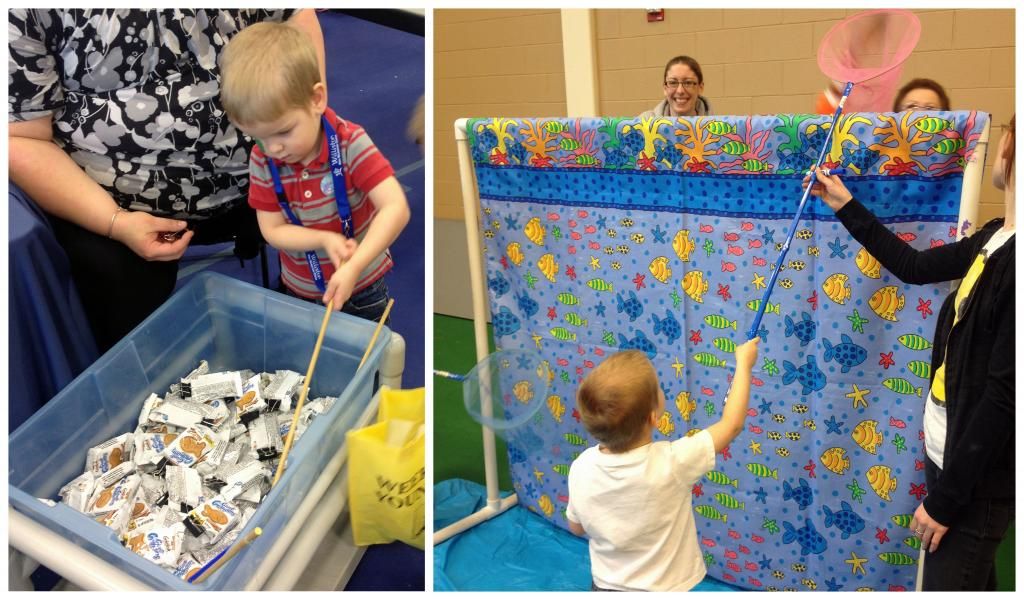 I was most excited for the cake walk. We each got a cupcake and they were delicious!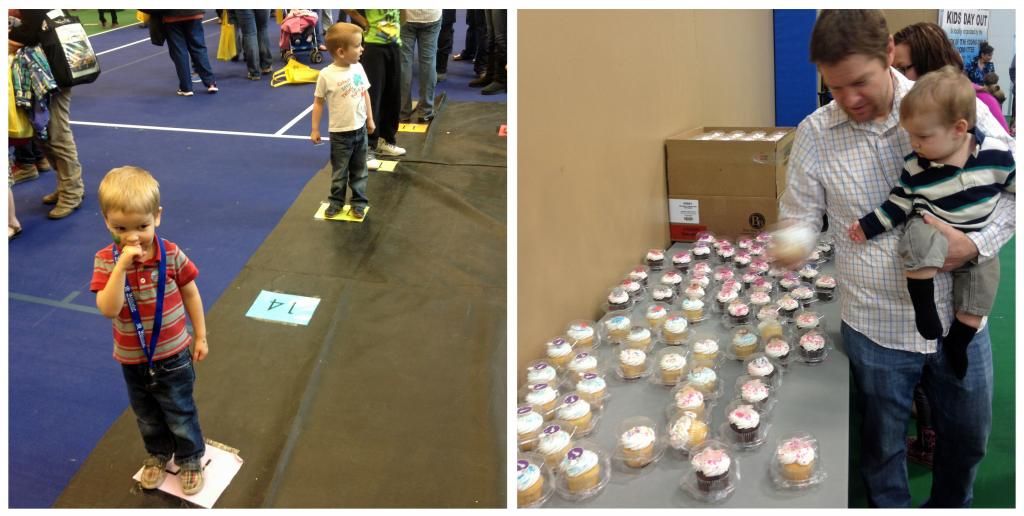 They had a really awesome Build-A-Bear type area where the kids could pick an animal, stuff it, then zip it closed, and dress it. It was so brilliant! Alex picked a kitty cat because he saw a girl from his preschool holding one. Edison got a cheetah. Declan was asleep but I put together a doggy for him.

For lunch we had slushburgers, AKA sloppy joes.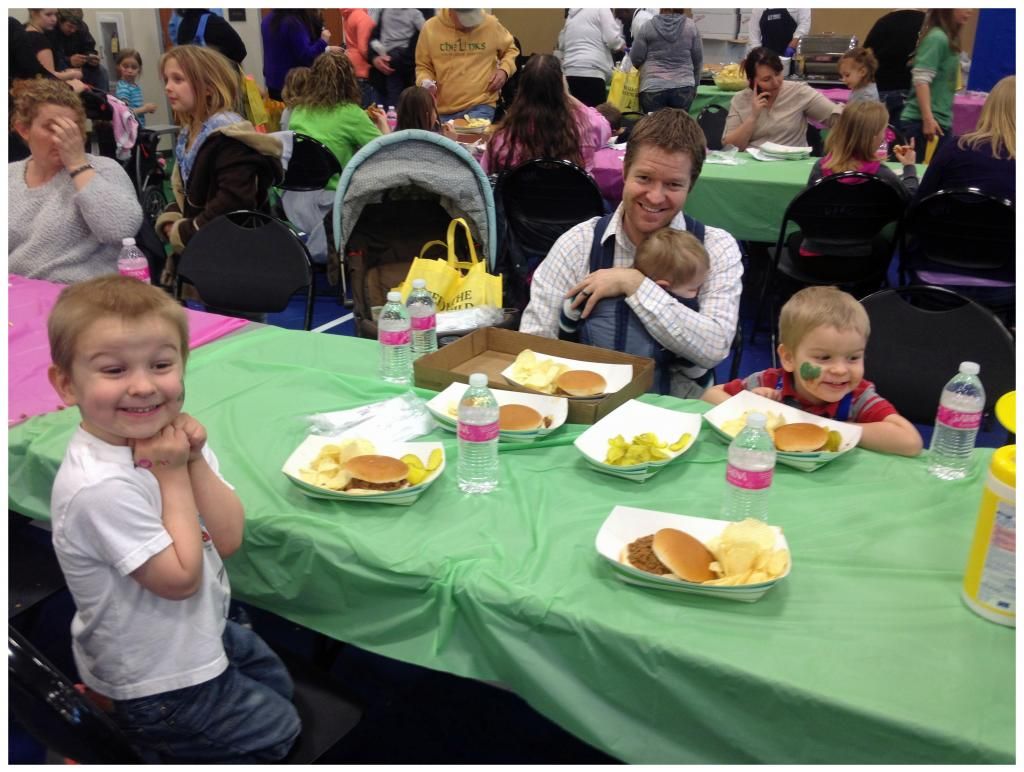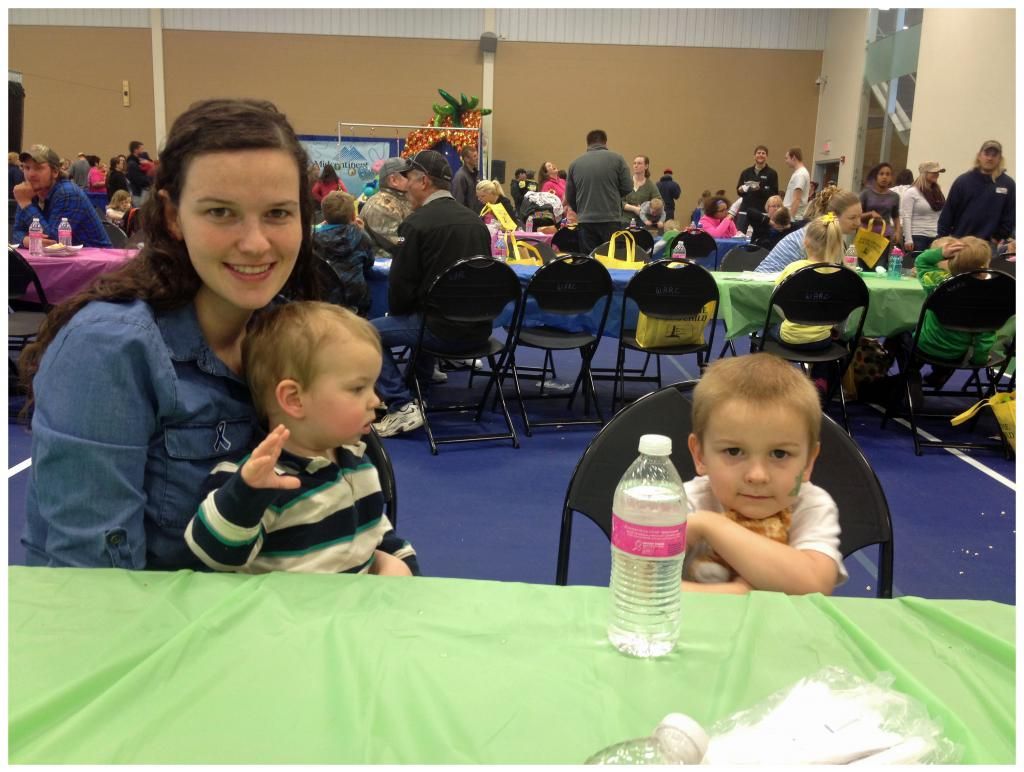 We weren't planning on waiting in line to see Sponge Bob but then Alex kept asking so we waited. It wasn't too long of a wait and then once we got to the front, Alex stood around awkwardly staring and trying to hold Sponge Bob's hand.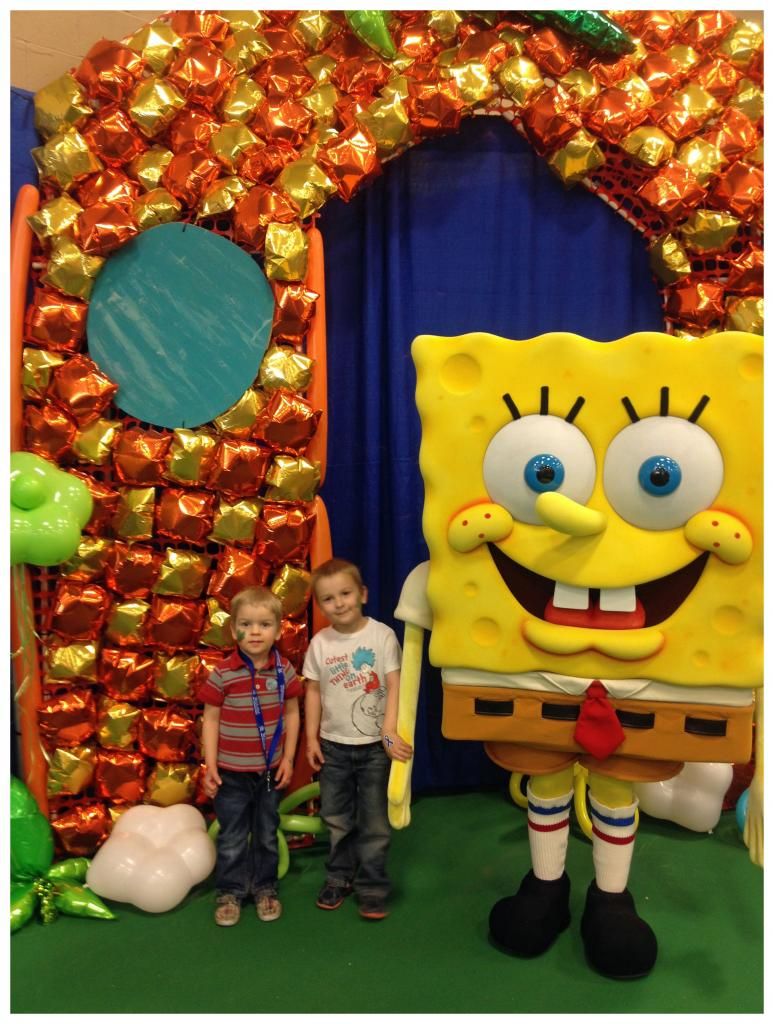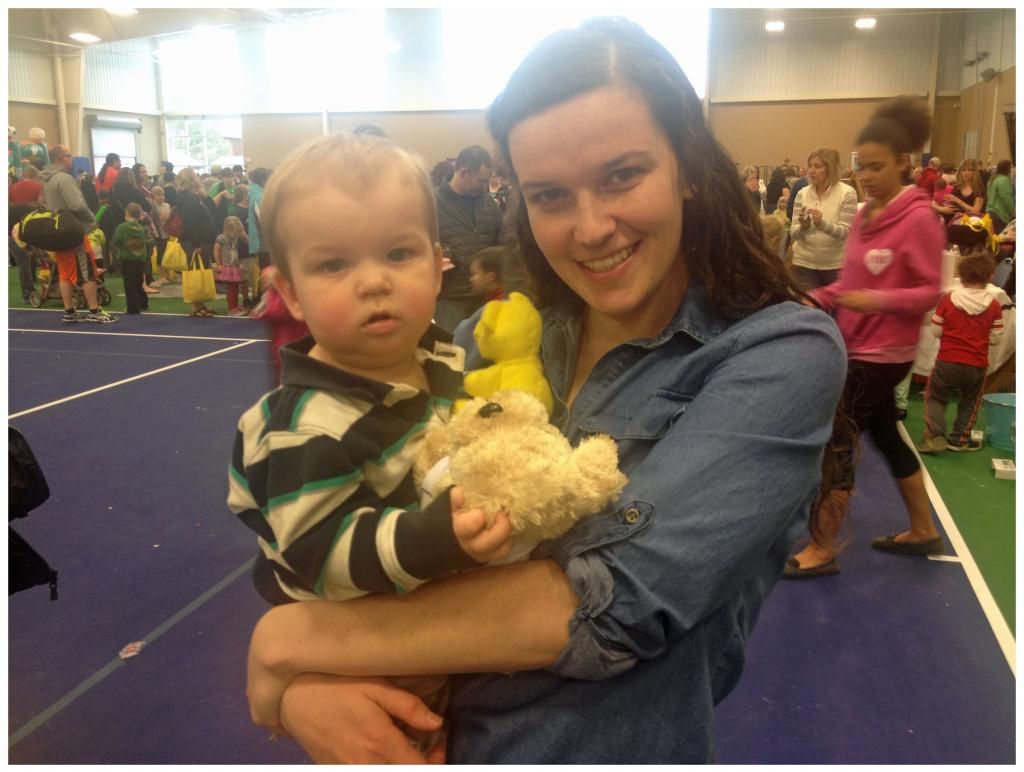 Before we left, we went out to see the petting zoo. It was a really cold day and we didn't have their jackets so they held the bunnies for a few minutes and then we went home.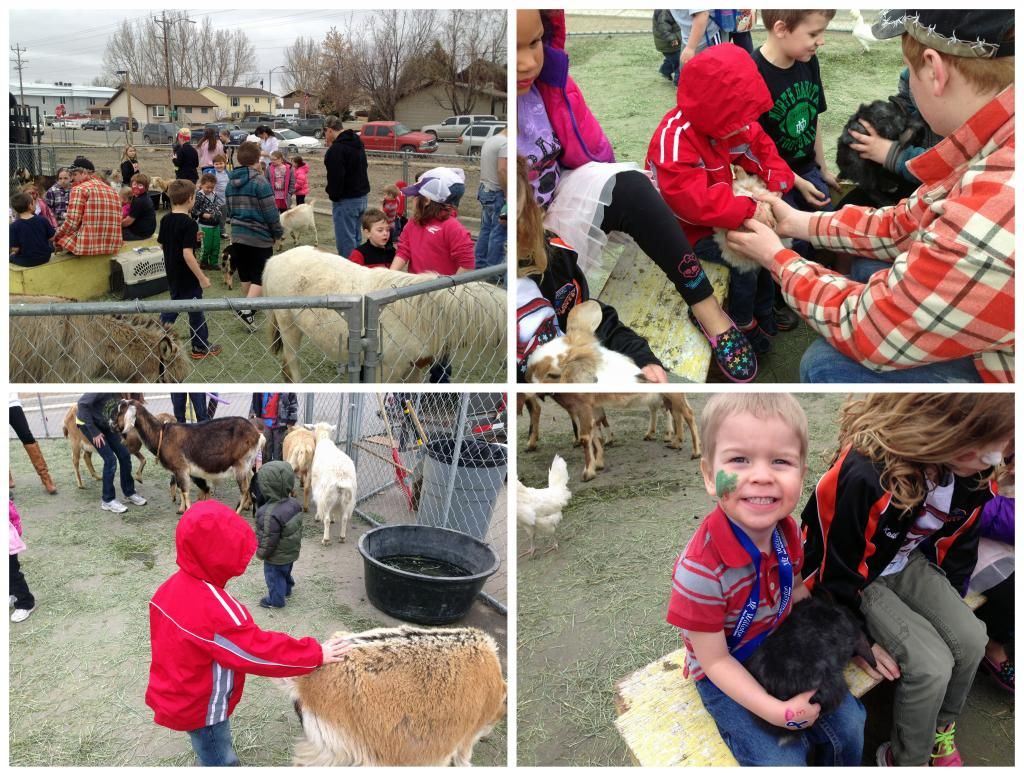 It had been a long day for Daddy.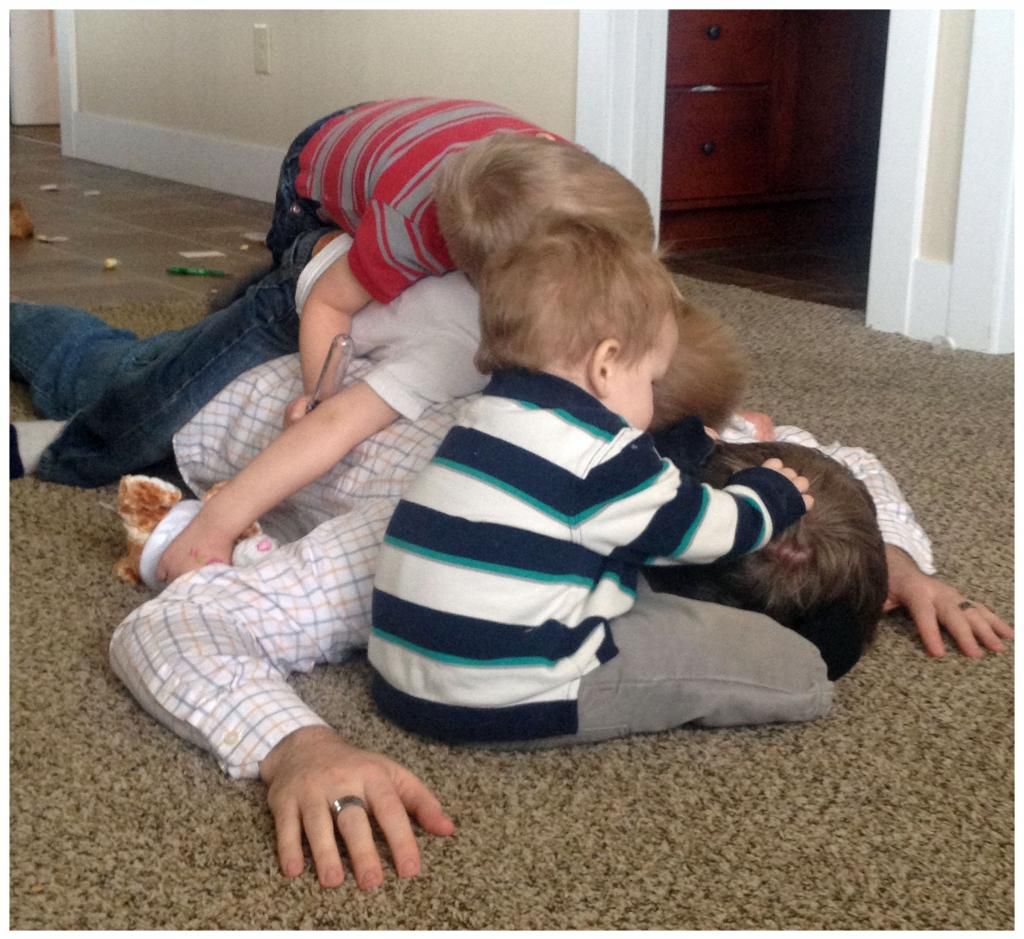 Alex is really attached to Kitty. He carries it everywhere. Such a cute guy.