A few weeks ago (3.6.11), it snowed 15" in a day. Our car was completely buried. The piles of snow were ridiculous. Sam was gone to school and we had somewhere to go so I knew I needed to get the car out myself. The snow was up to my knees. And the plows had piled it up three feet thick right behind our car. Another lady nearby was trying to get her car out and she had tried ramping over the snow. Her car was tilted up and her wheels were spinning but she didn't want any help from me. I understand because I probably look pretty helpless being nine months pregnant.
We don't own a shovel so I had to clear it all with our window scraper and my feet. After clearing the area, I got our car out on the first attempt! I felt like Superwoman. I was so proud of myself.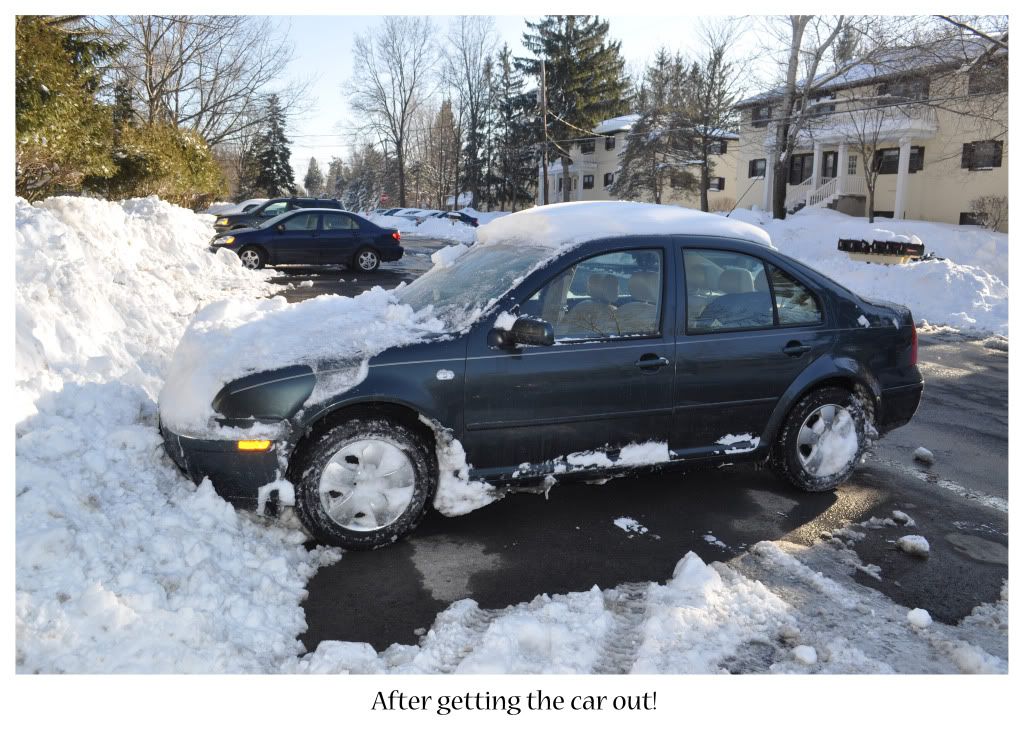 I forgot to take a picture of our car before I took it out. Here is some poor soul's car still buried.