One of Alex's toys stopped working and we needed to return it while the store would still take it back. Toys 'R' Us does not exist in Ithaca (anymore) so we had to go to Syracuse. Luckily Sam had time to come, too! Toys 'R' Us is in a giant mall with a carousel. Alex loves the carousel but I was a little scared! I had nothing to hold onto except Alex and those things spin around really fast! We both survived though.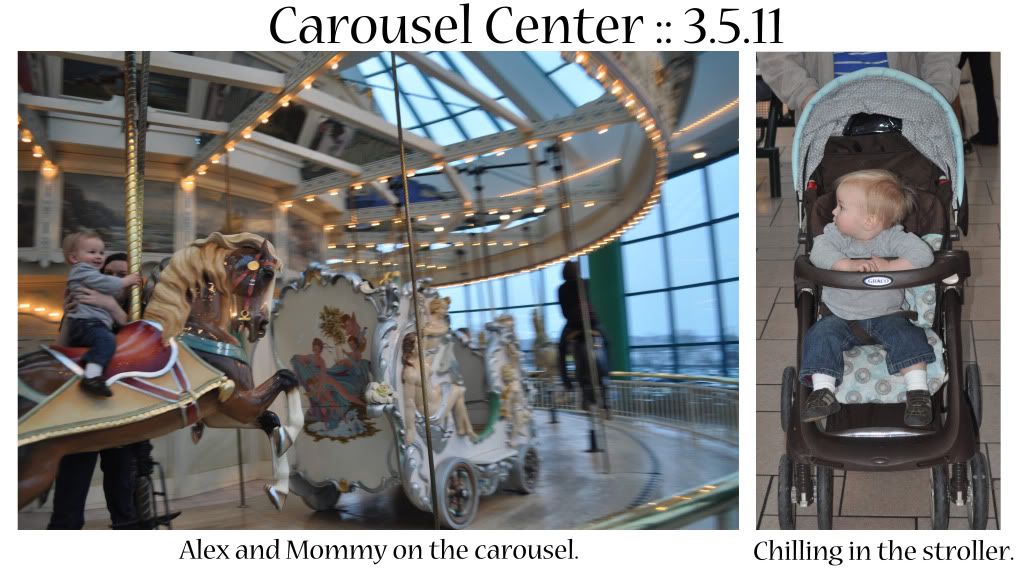 We decided to get dinner at Dinosaur BBQ while we were in Syracuse. Our friends rave about this place and it has also been featured on Diners, Drive-Ins, and Dives. There was a one-and-a-half to two hour wait! We decided to get our dinner to-go so we could get back to Ithaca.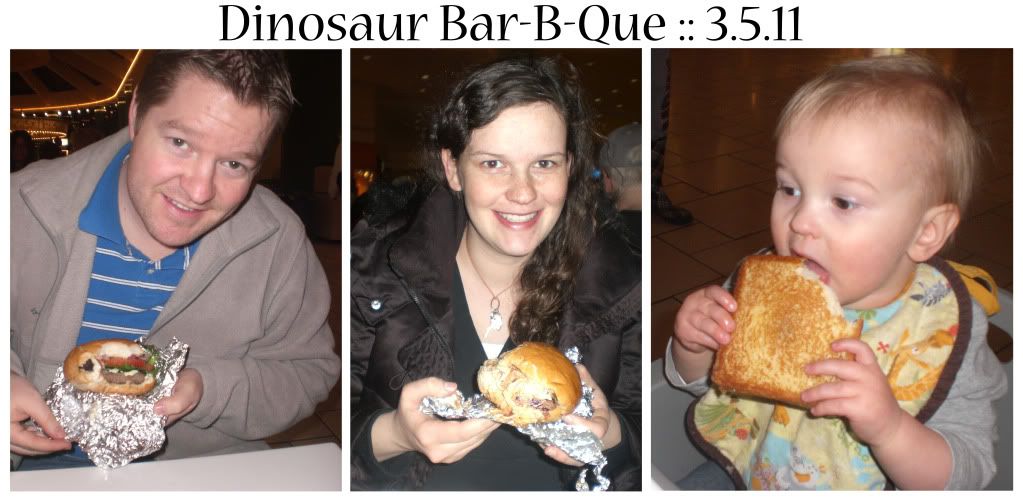 We put Alex to bed and then went over to our friends' apartment to play games. It is really nice living in the same complex with so many friends.