I didn't plan to have two separate birthday celebrations for Edison, but I was late ordering his gift and so it didn't arrive until his birthday! So we ended up having another party (with just the four of us) so he could open his gifts from us and his grandparents.
My visiting teachers are amazing. They brought Edison a birthday gift and then brought us dinner so I wouldn't have to cook on his birthday! The food lasted for three or four meals. It was delicious! They said they do this for everyone's birthdays.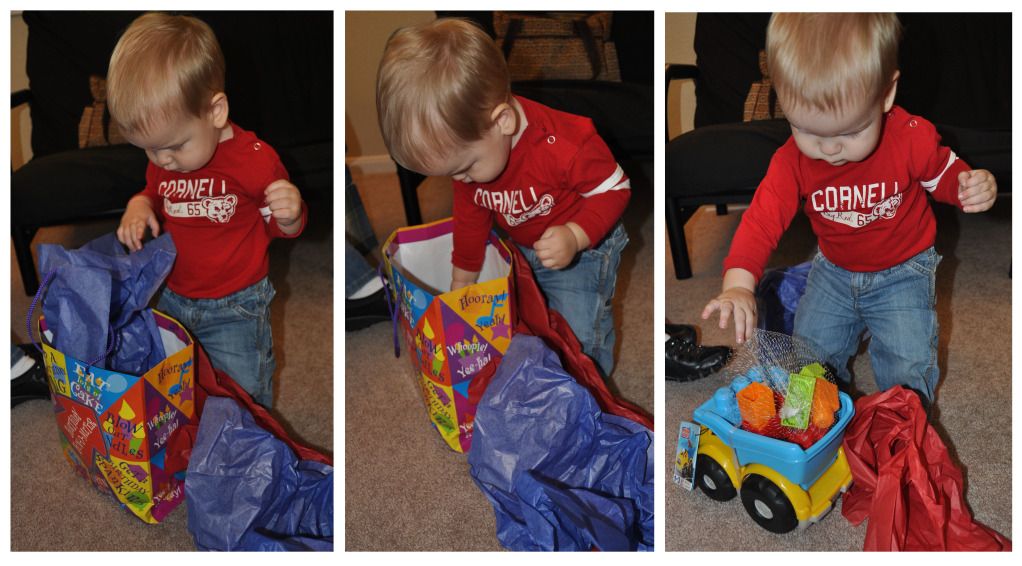 Thanks for the awesome clothes Aunt Emily and Grandpa and Grandma Merkley!
We got him a sleeping bag. It is gigantic on him but he'll grow into it. We have so much camping stuff and we never go camping. We would like to go more. I don't know why it doesn't happen.
My parents forgot to send Alex a gift back in August so he and Edison got to open their monies together! Alex was so happy.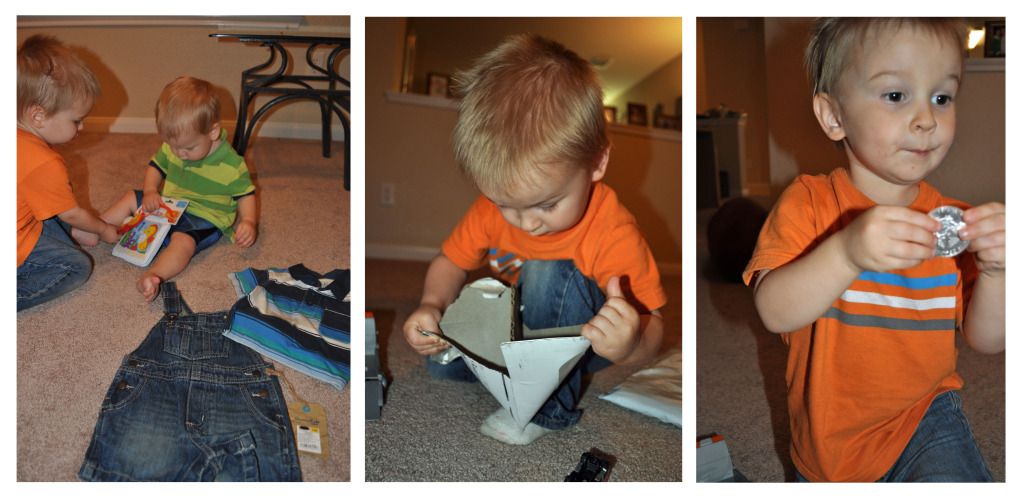 I put a scoop of ice cream in a bowl and stuck a candle in it. Sam was already gone to his softball game at this point so I was trying to take pictures, sing, and give the ice cream to Edison. I must have forgotten to strap him in because he went for the ice cream by himself. I was able to blow out the candle a split second before Edison grabbed it. But, of course, it was still flaming hot and he burned himself. Thus, tears.