I wanted nothing to do with this Pinewood Derby. Sure, I planned to go cheer for Sam, but I didn't want to be nagging him to design it, cut it out, sand it, paint it, graphite it, etc. I just wanted it to be his thing. I did pretty well... until the night before. I stayed up until 1:30am while he finished up the stinkin' car.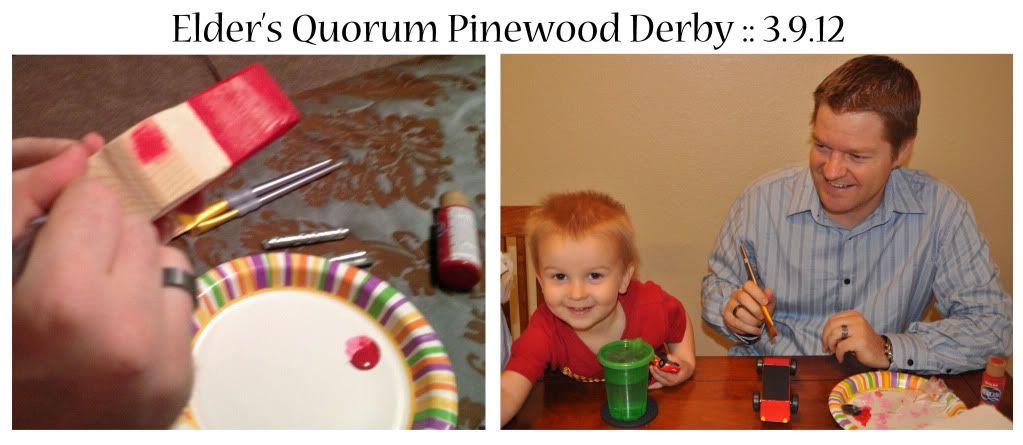 He designed it to be a toy for the boys. He wanted it to look like Lightning McQueen. Note the "stickers" lights on the front of the car. Someone made fun of him for having headlights on his car "just in case the power goes out." Duh.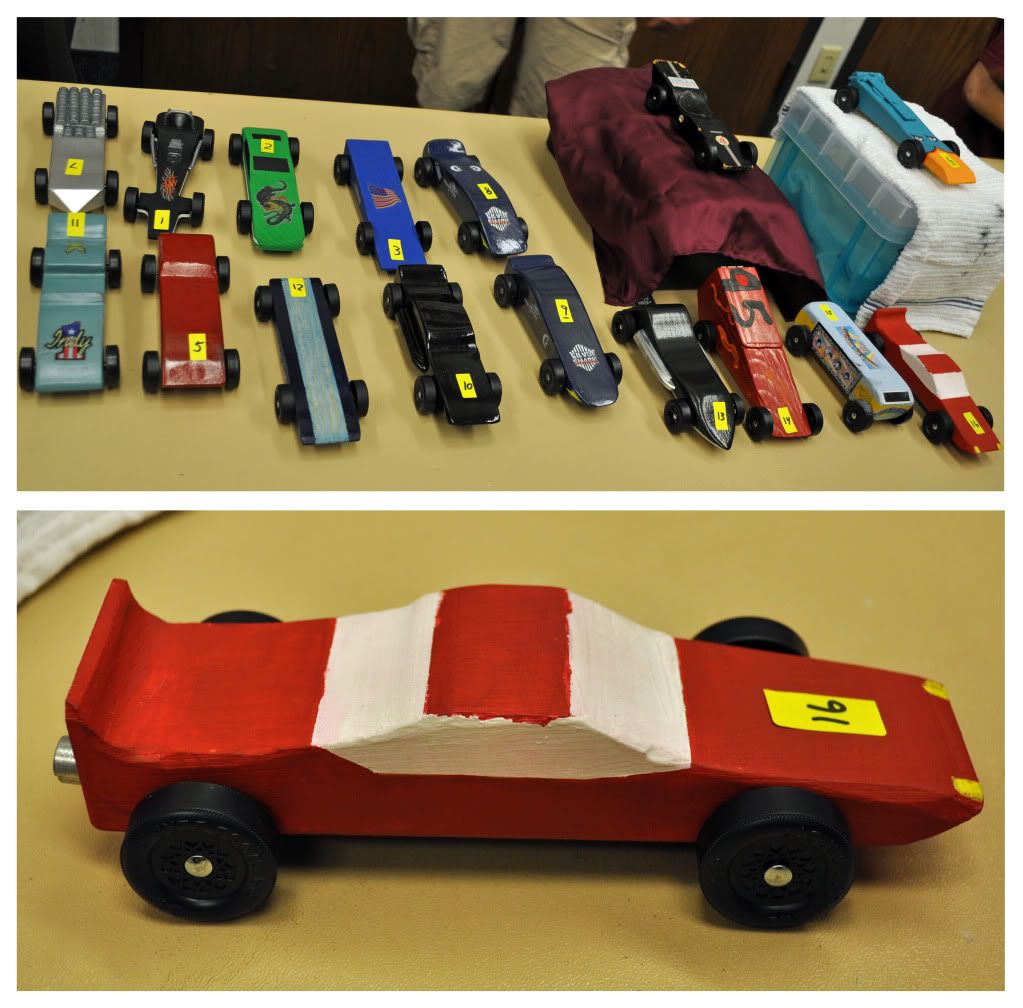 The track was horrible. Cars were flying off or hitting the bottom and having wheels flying off. Sam's car ended up being right in the middle of the pack. He got out of the winner's bracket after two races, and he got out of the loser's bracket after one race.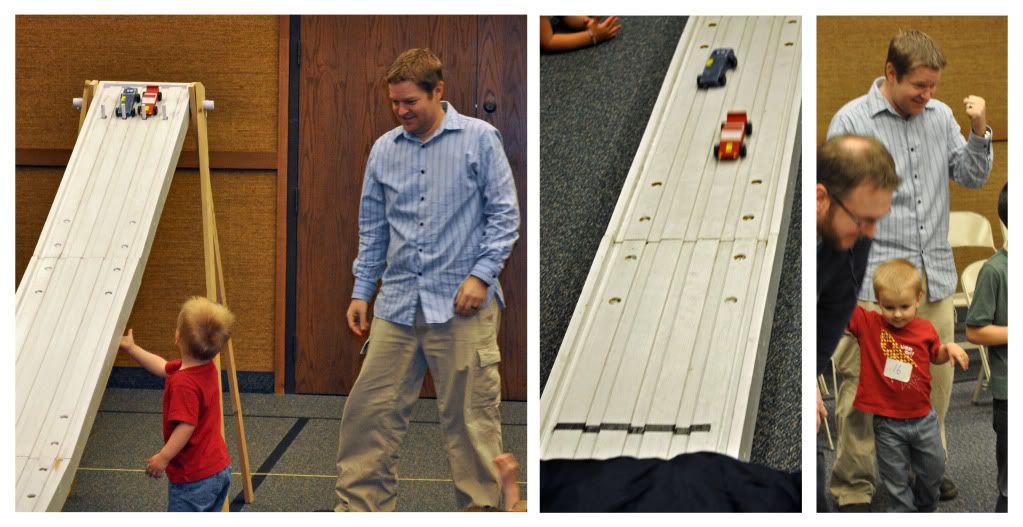 Alex and Edison both love the car. We could barely keep them off the track during the races. A piece of wood was broken off the back of the car before we even left the church. Alex took the car to bed and he and Edison fought over it for days. The novelty has worn off for Alex, but Edison still loves carrying it around and banging it on everything, including our kitchen chairs. He made little chips in one of the seats by banging on it repeatedly!