Sam didn't just sit around at home while I was on vacation with the kids. He went to a Collective Soul concert.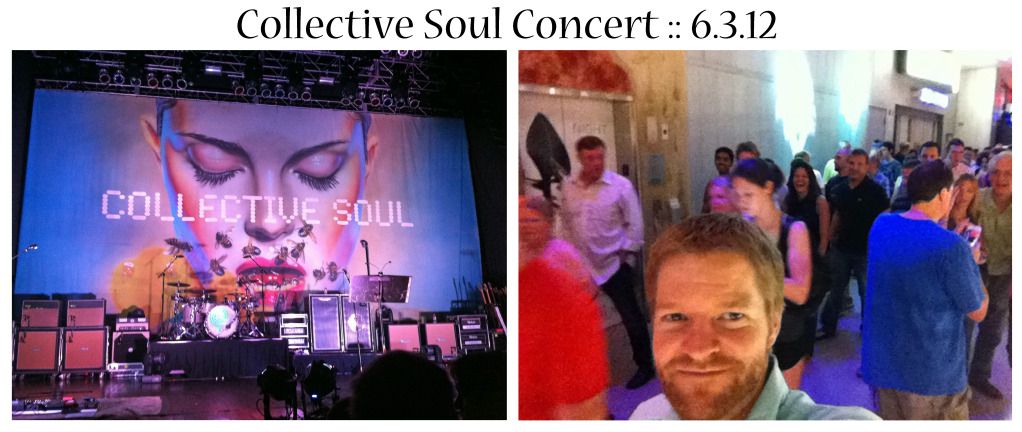 He went shopping and tried on Youth size shirts and then bought them before I responded to his text to tell him he looked 15 years old. He also went out to dinner with Maureen, one of our good friends from Cornell who was in town.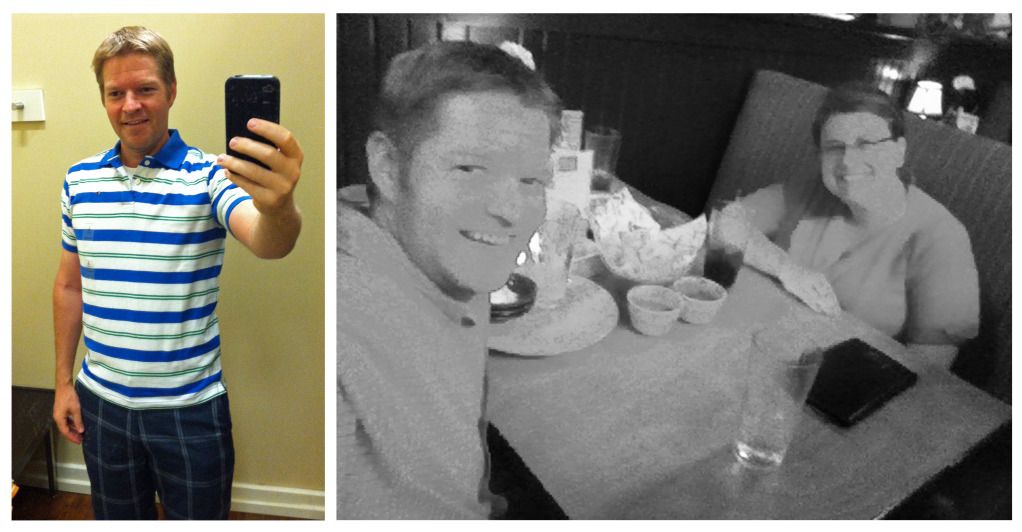 After Carlee's reception in Kaysville, we headed to Sam's parents' house for the night. Edison seemed to be feeling much better and he and Alex jumped around and played with Grandpa, Grandma, and Aunt Emily for about an hour, until 11pm. I finally got the boys into bed and fell asleep myself.
At midnight, Edison threw up. Then he threw up again at 2am. Then he started throwing up bile. I called my Texas doctor at 3:30am and he said to take Edison to the ER since he is not vaccinated and so it could be a lot of things he would normally eliminate. We got to the ER at 4am. Looking back, this doctor was just angry I woke him up in the middle of the night. Edison had a stomach flu, and I wasted $2,500.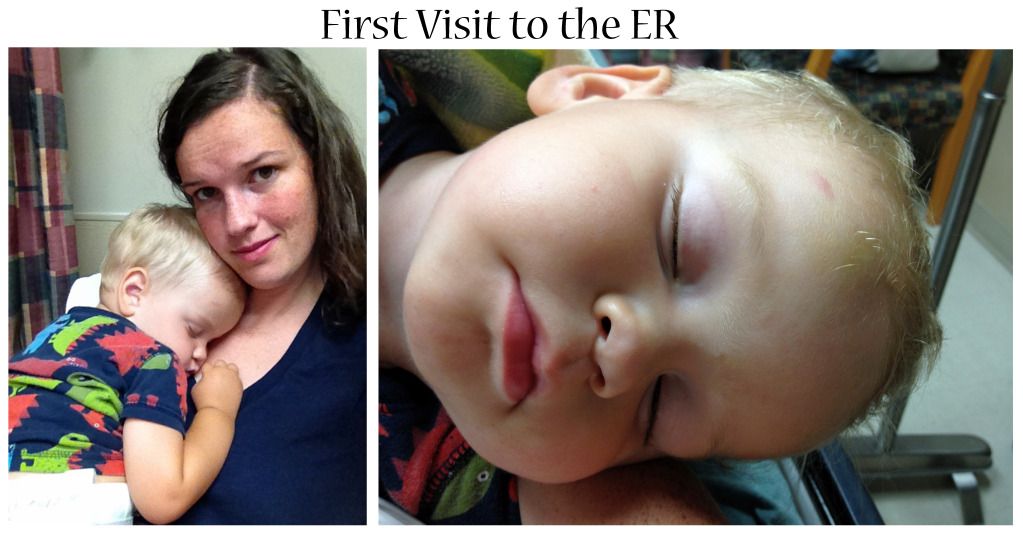 One cool thing is that we went to the Davis Hospital in Layton which is where Sam was born! A not cool thing is that I could hear a nurse and doctor talking about me and saying that I "wasn't thinking" because I hadn't given him Tylenol. I had nothing with me on vacation and I wasn't at Michelle's anymore. I asked a doctor and he told me to go to the ER. I was completely alone and tired.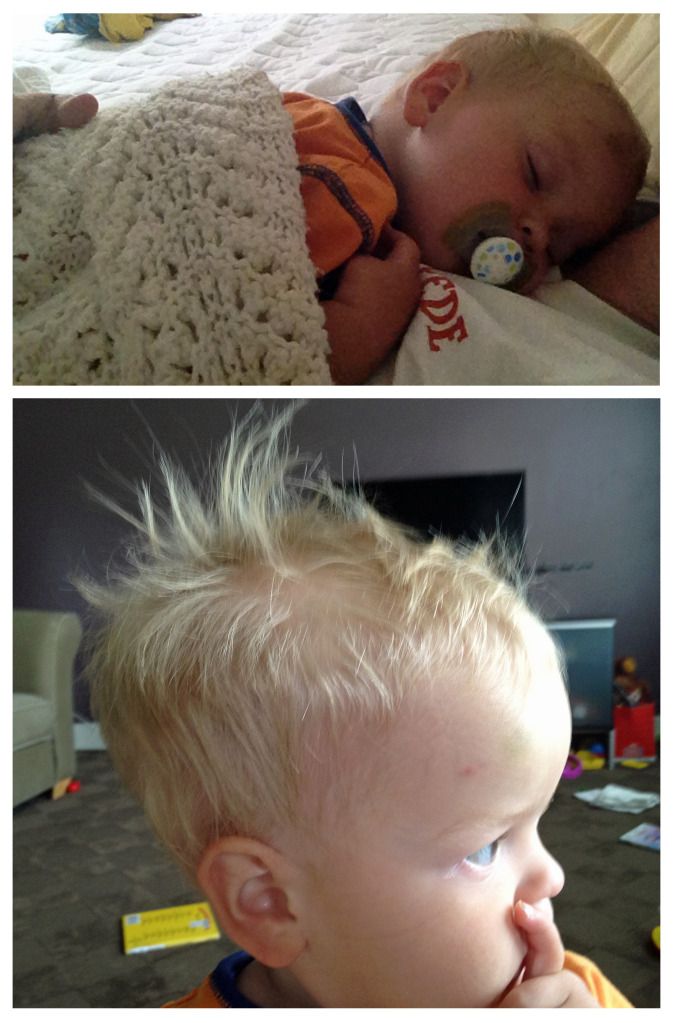 Edison threw up while we were checking in but not again the whole time we were at the ER. They gave him an IV and drew blood. It took three tries to get the IV started and blood drawn. He was miserable.
We left the ER at 7am. When we got home from the ER, Alex was still asleep! It had been a long day at the wedding the day before. He went to church with Grandpa and Grandma Merkley so I could stay home and sleep since I had gotten a total of two hours of sleep. We slept all afternoon until they got home from church at 2pm and then Grandpa and Grandma took Alex on a walk.
I cleaned their bathroom which Edison had puked all over and then we headed to my grandparents' house in Alpine. We had a delicious dinner and visited there while Alex played with my brothers on a neighbor's tractor. He didn't want to leave but Edison was so tired.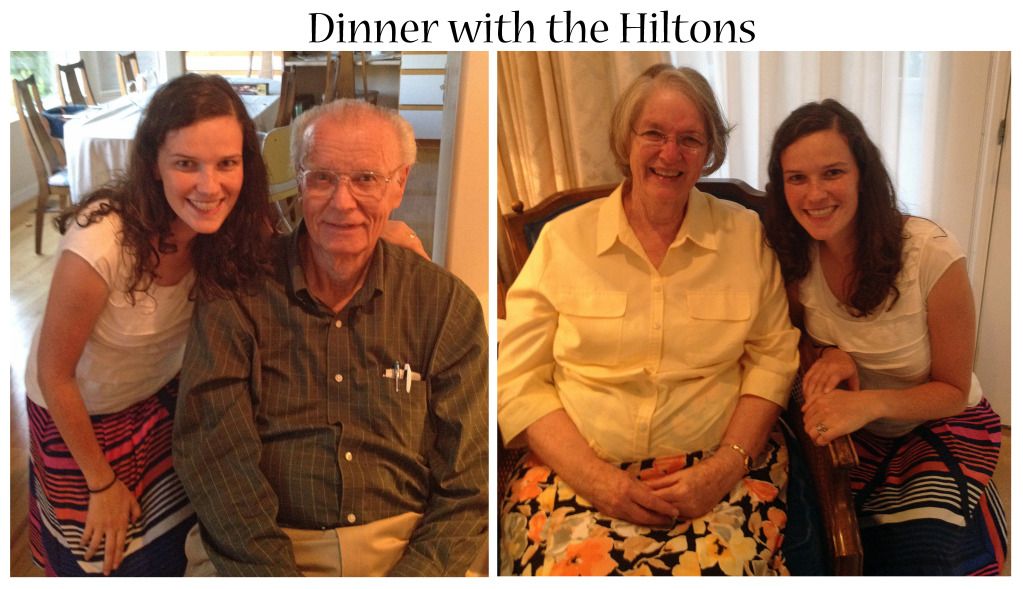 I stayed up talking to Michelle until midnight that night. It had been a long day and Michelle always seems so reasonable. She helped to calm my aggravation about the rude nurses and doctors and it was also nice to have someone on my side. She's an amazing sister.

If only that horrible Sunday wrapped up the end of the sickness though...