Sam got some really discounted tickets through SLB for the circus. Sam had been to the circus before but it was a first for Alex, Edison, and me! (At least I think so... Mom?) We got to Houston early which was a good thing, because we realize we had no cash and there was no street parking anywhere near Reliant Stadium so we had to pay for their parking. We drove around trying to find a bank and finally made our way back to the show. We were still there early though, so it worked out.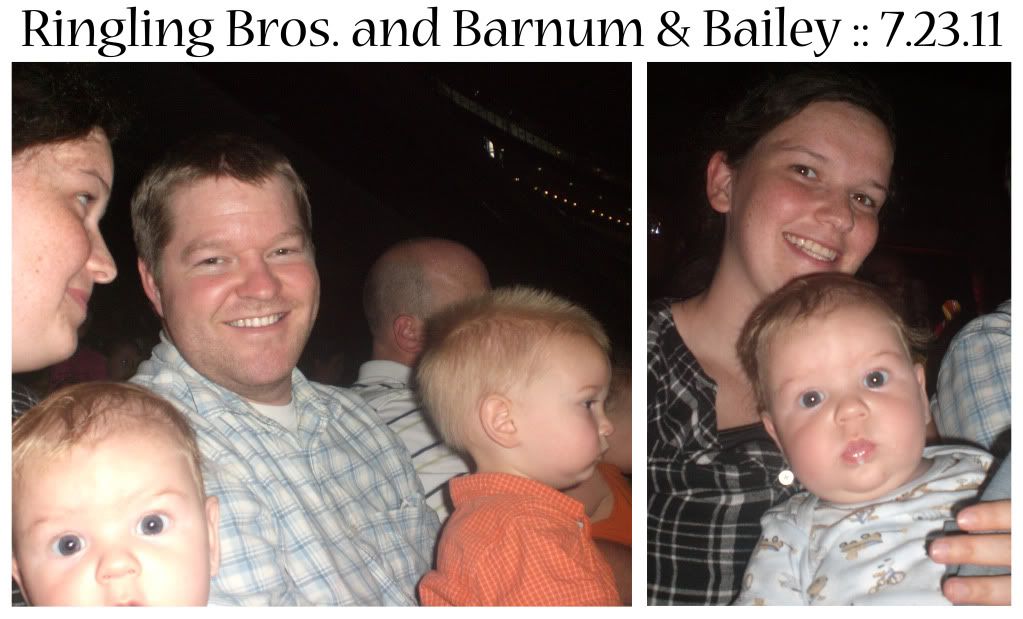 The show was really long; much longer than we expected. There was even an intermission! At one point, I looked over and Sam and Edison were both asleep.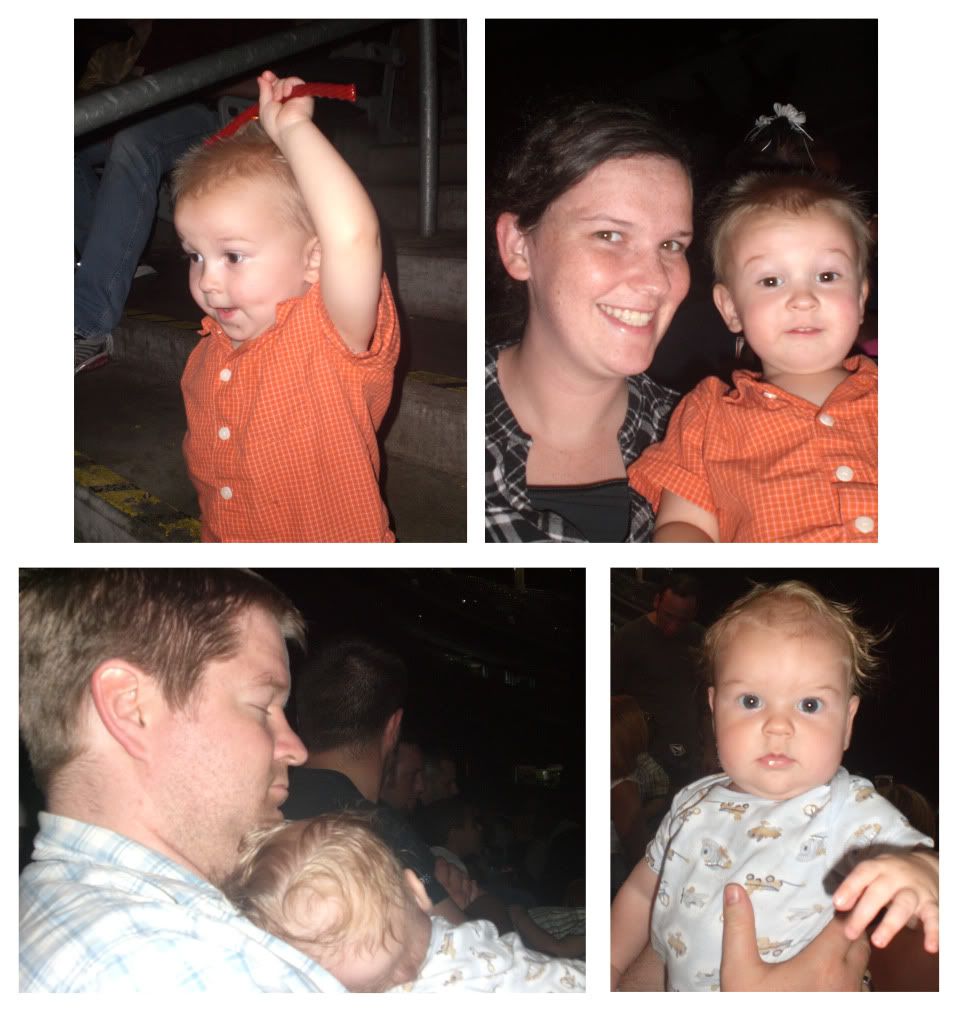 When we walked in, I said that I wanted some cotton candy but we would get it later. Then we found out it cost $12! That is more than we paid for our tickets! So we did not get any cotton candy.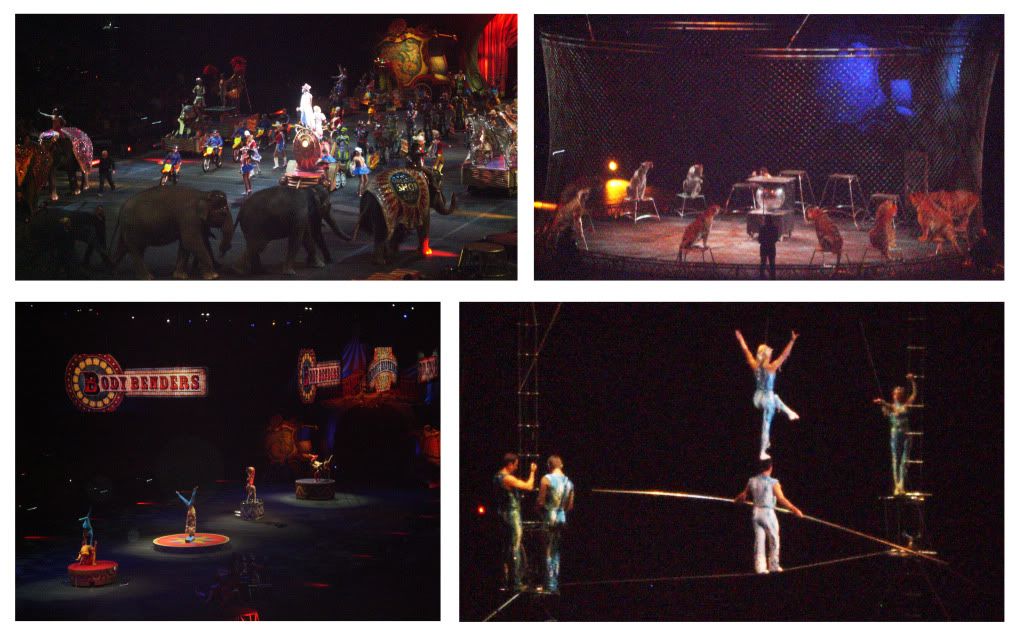 Alex is still obsessed with elephants so that was clearly his favorite part. Sam says the elephants were also his favorite. I was equally impressed by the elephants and the men riding motorcycles upside down in a sphere. But the elephants were pretty incredible. They were doing things I didn't even know elephants could do! Let alone do them in unison to music.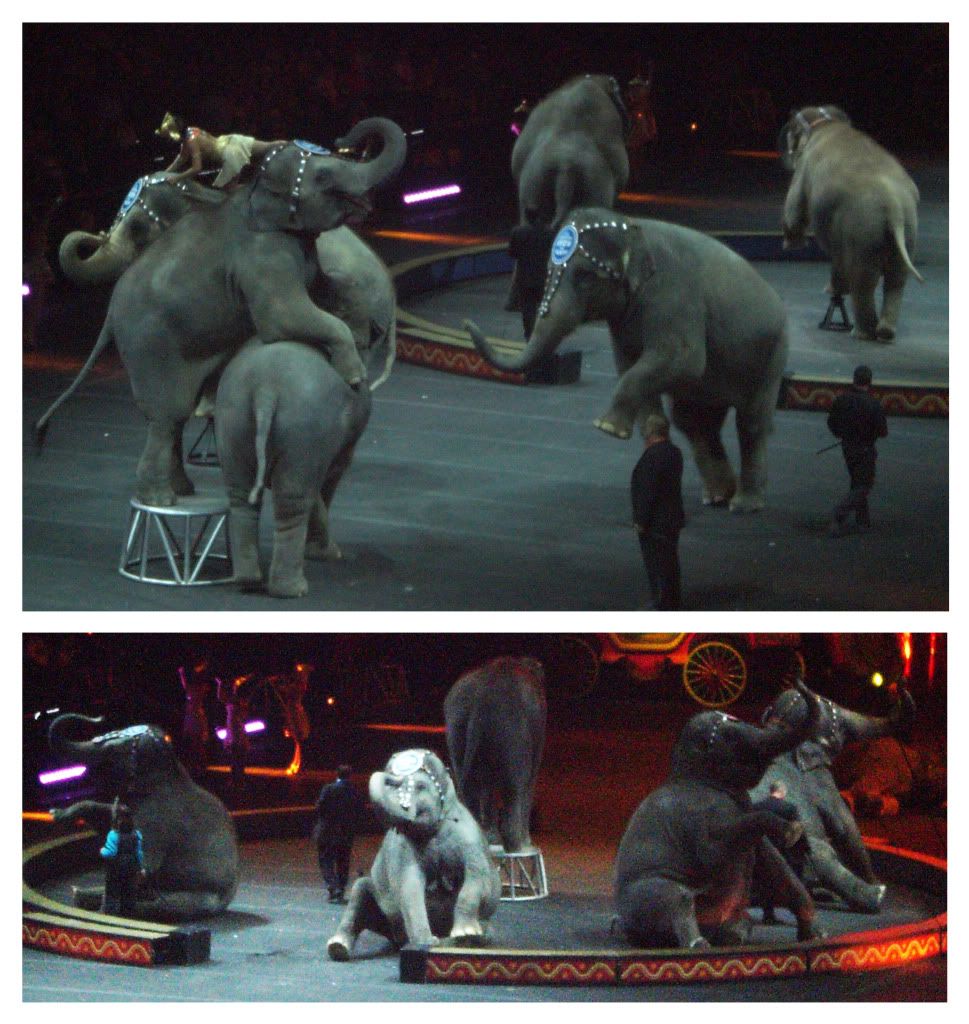 After the show, a guy in the row in front of us handed Alex this hat. Alex loved it.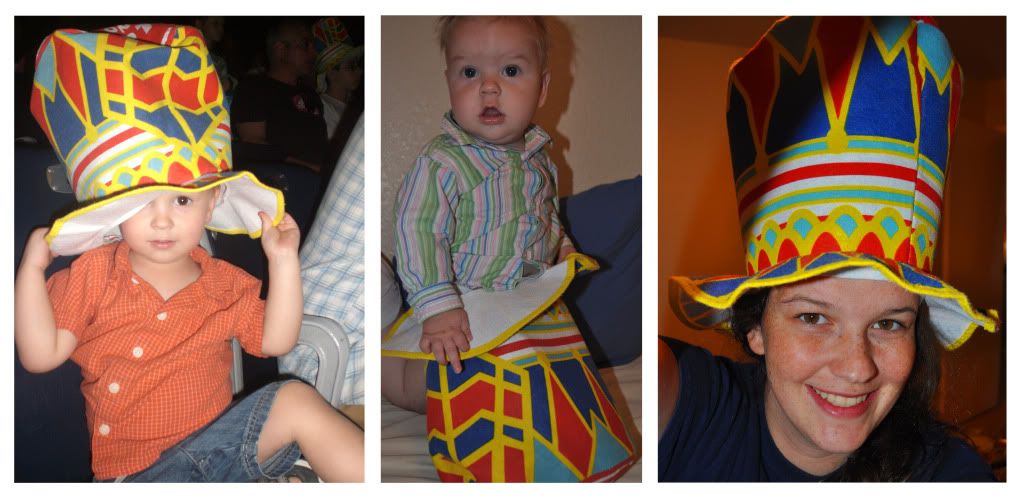 We went to SmashBurger for dinner because Sam's boss took him to lunch there one day and said it was good so I wanted to try it. It was good.
The day was very fun. I love doing things like this as a family! We are really appreciating the weekend now that we don't get very much time with Sam during the week.