After we left the Children's Museum, we went to SLB to get a tour. Sam showed us where he works, although he has moved to an office now.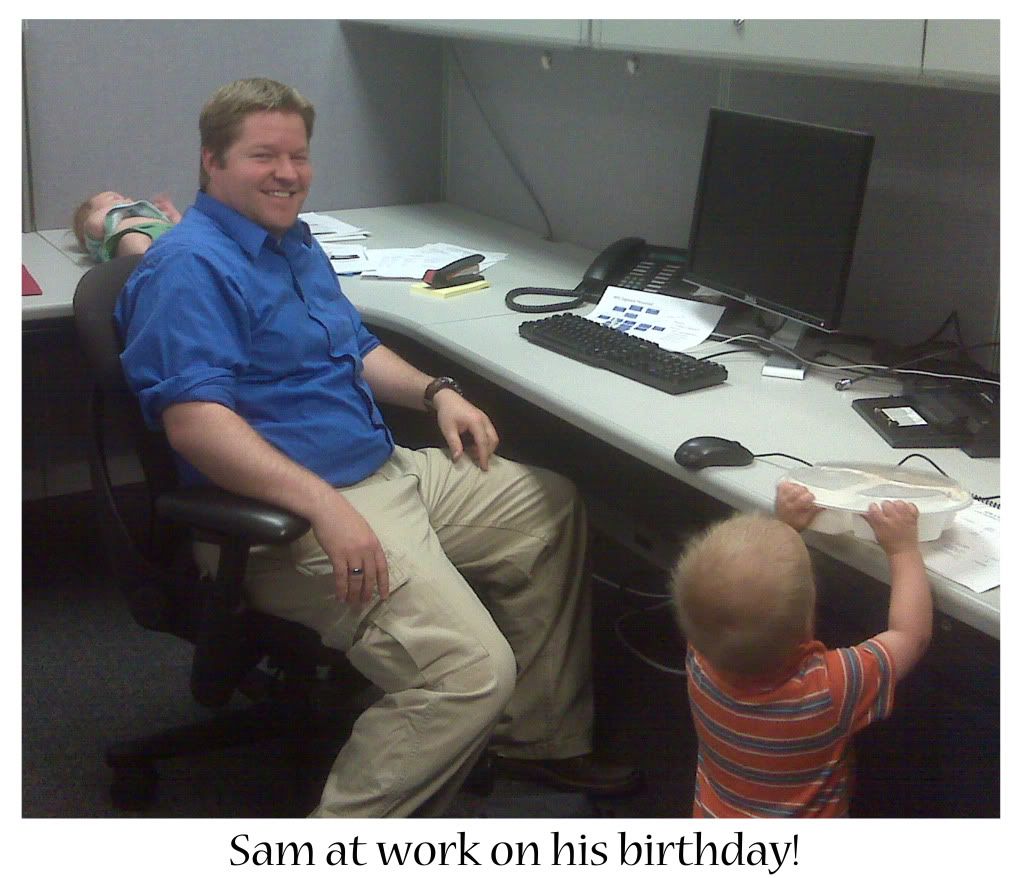 We went out to dinner at Grimaldi's. I love that place. The waiter gave Alex some extra dough so he could play with it. He wanted to eat it though. Yeasty...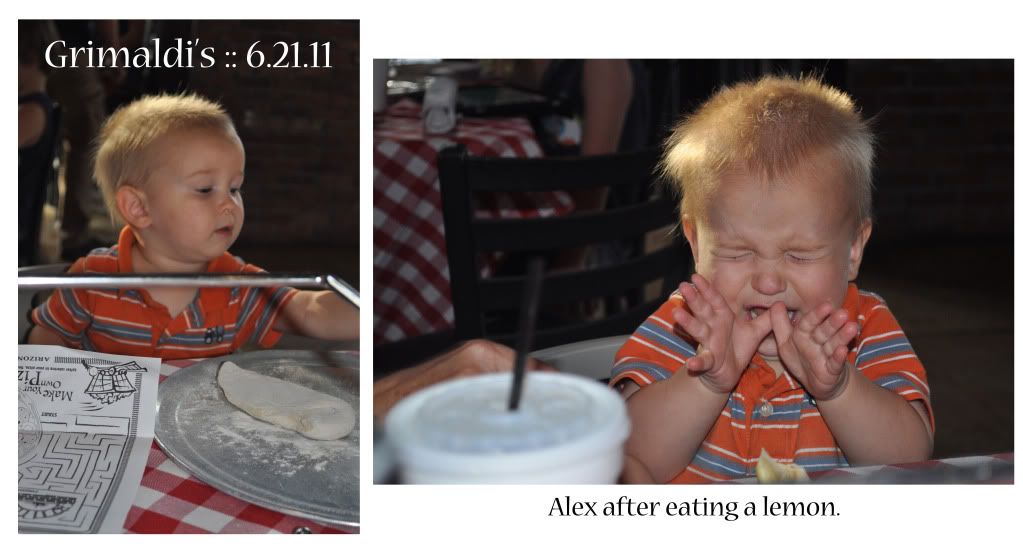 After dinner, Alex got into the water
again
. Bad parenting. Next time we need to bring his swimming suit because this is just getting ridiculous. He is just adorable though. We couldn't stop him.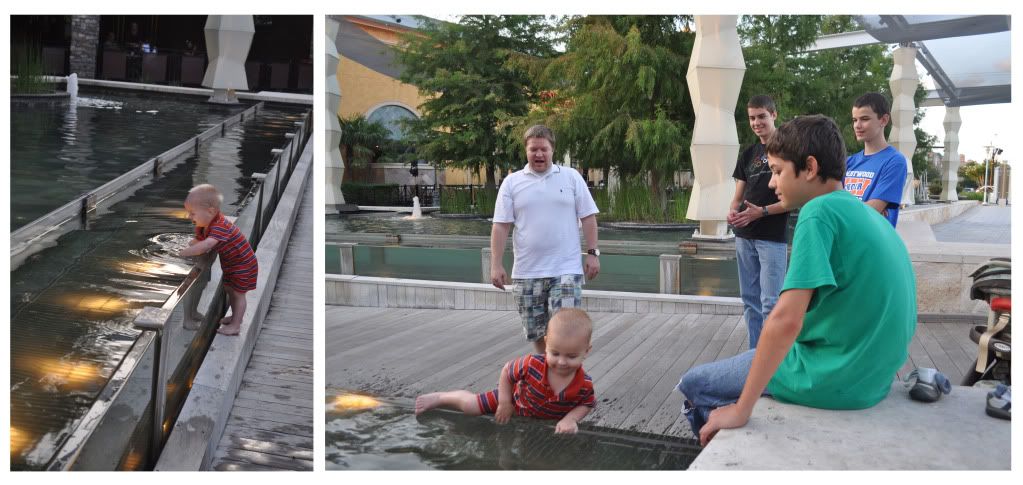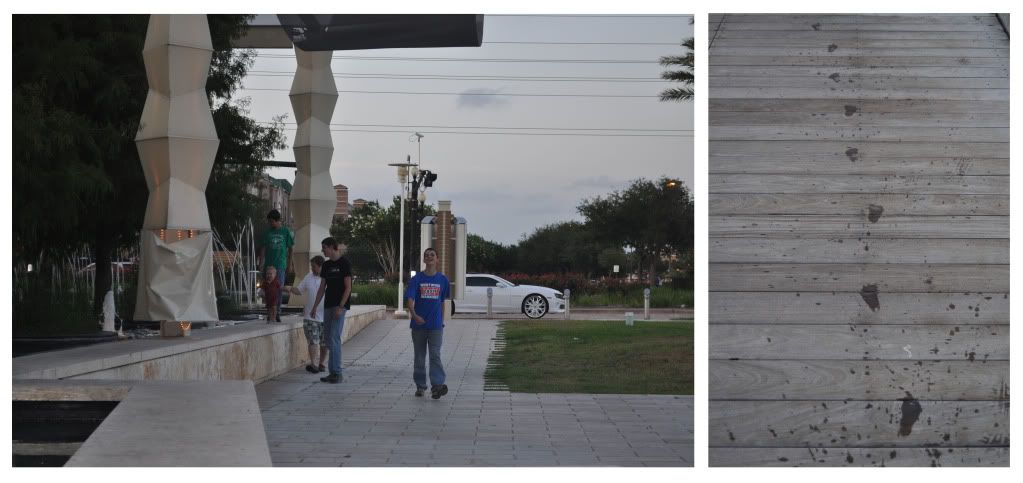 Sam requested an ice cream cake from Dairy Queen. When I ordered it, I was worried that they would accidentally write, "Happy 3rd birthday, Sam." Because seriously, what 30-year-old wants an ice cream cake?! I have to admit is was delicious though.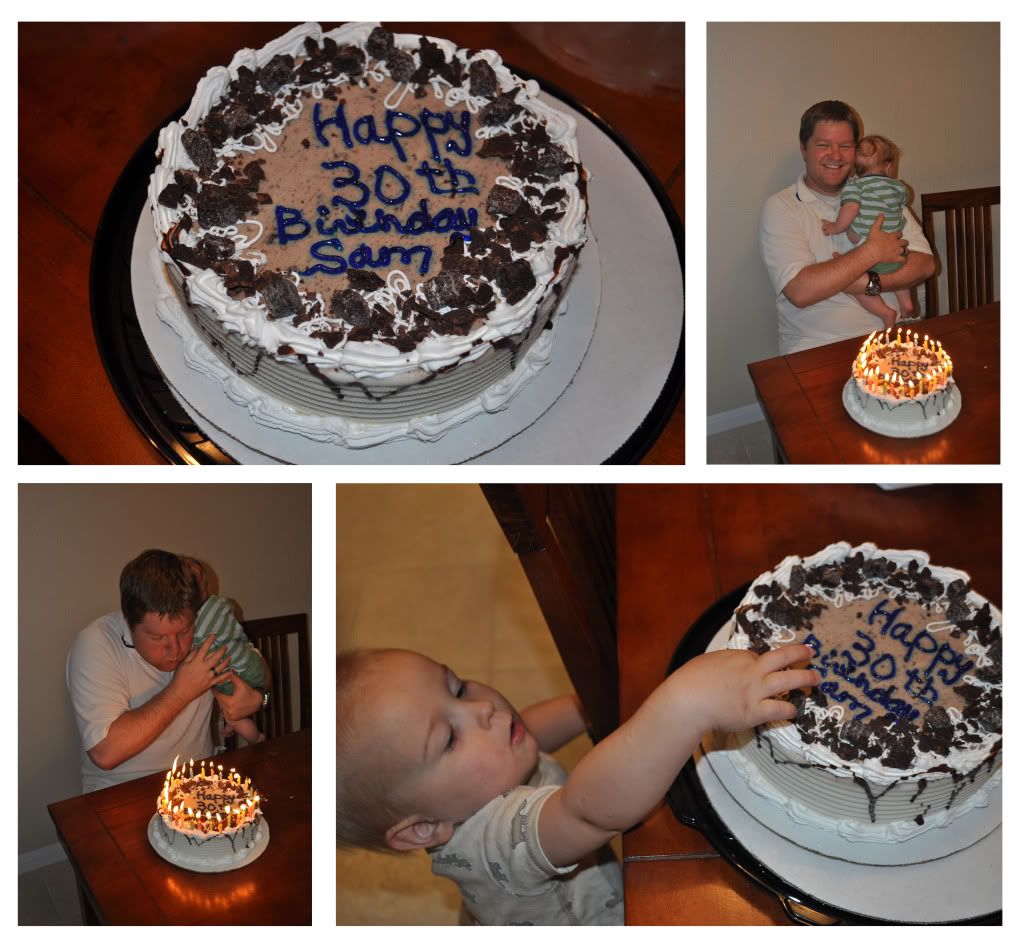 Sam had a great birthday! I got him a gift card to Buffalo Wild Wings. I thought I was being so thoughtful. His sister decided to be thoughtful, too. So now he has $55 in gift cards to Buffalo Wild Wings and I don't even like that restaurant. Sarcastic yippee!