My dad's cousin's wife had the same themed party for her son. I emailed her for ideas and she mailed me all of her decorations. It was awesome. (Thanks, Brittany!) Alex loves the water. We can't even water the lawn without him running through the hose and splashing in puddles; so this theme was perfect for him.

Our printer ran out of ink the night before the party. I was so sad that I didn't get to use my cute labels and had to write everything by hand. Boring!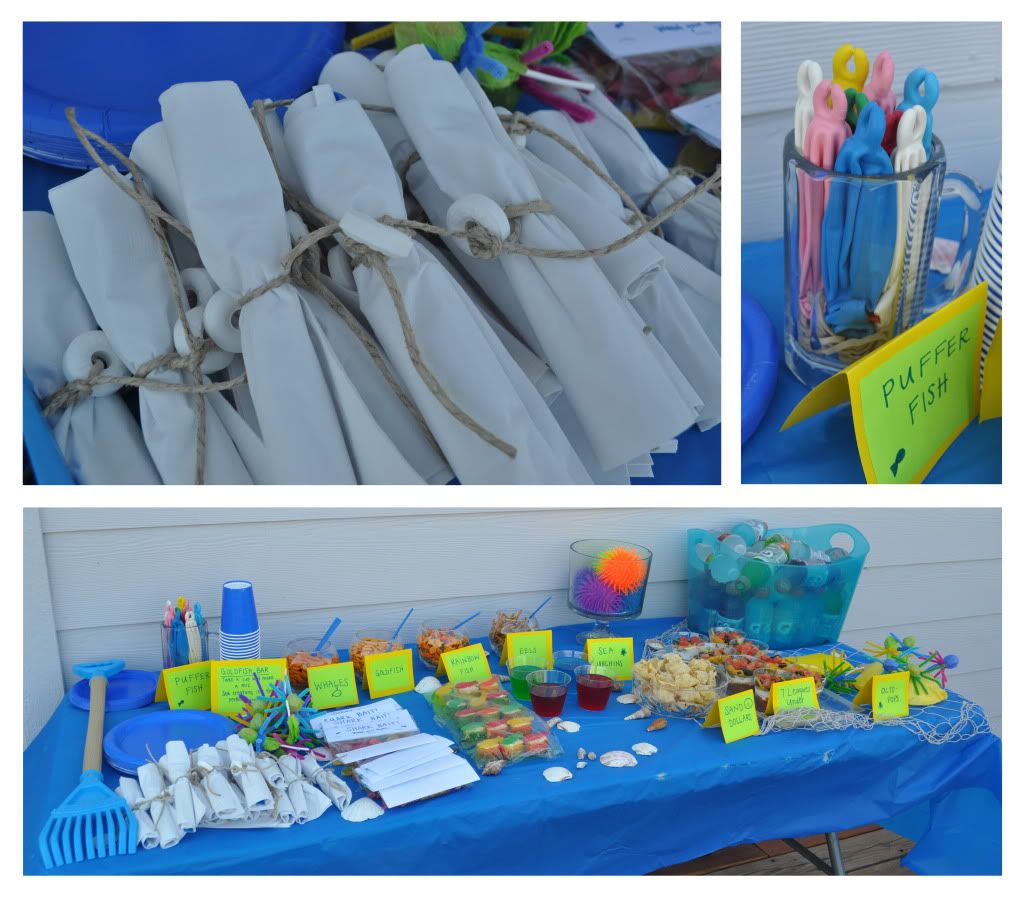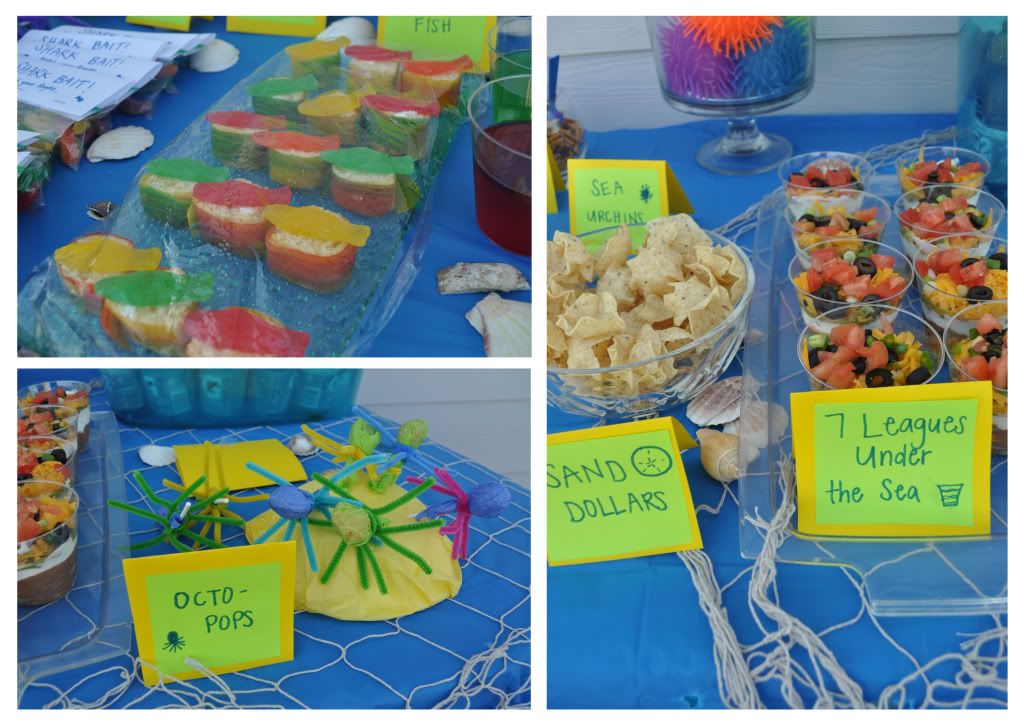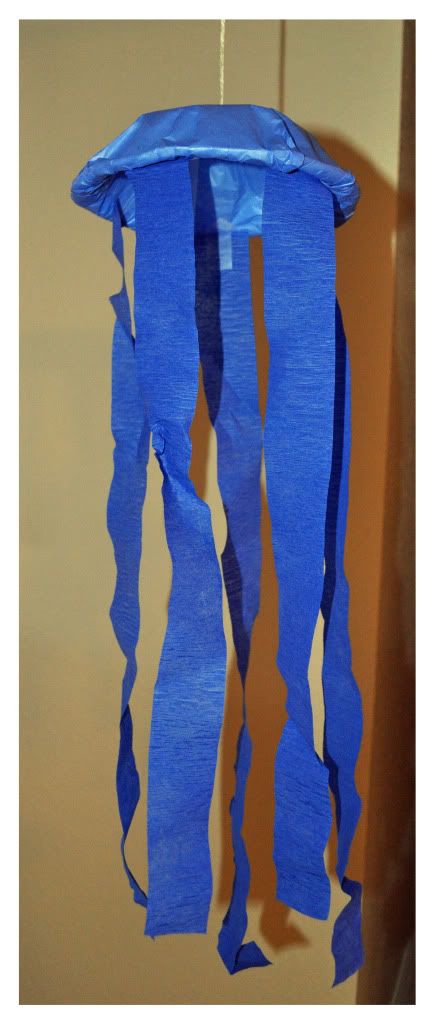 We seriously struggle with barbecuing when people come over. I unknowingly bought charcoal that required lighter fluid so Sam had to run out and get it once the party had started. Dinner took a long time. We ended up cooking the burgers on the Foreman Grill so people could eat before we had cake. Most people didn't eat very much though. We had
tons
of leftovers.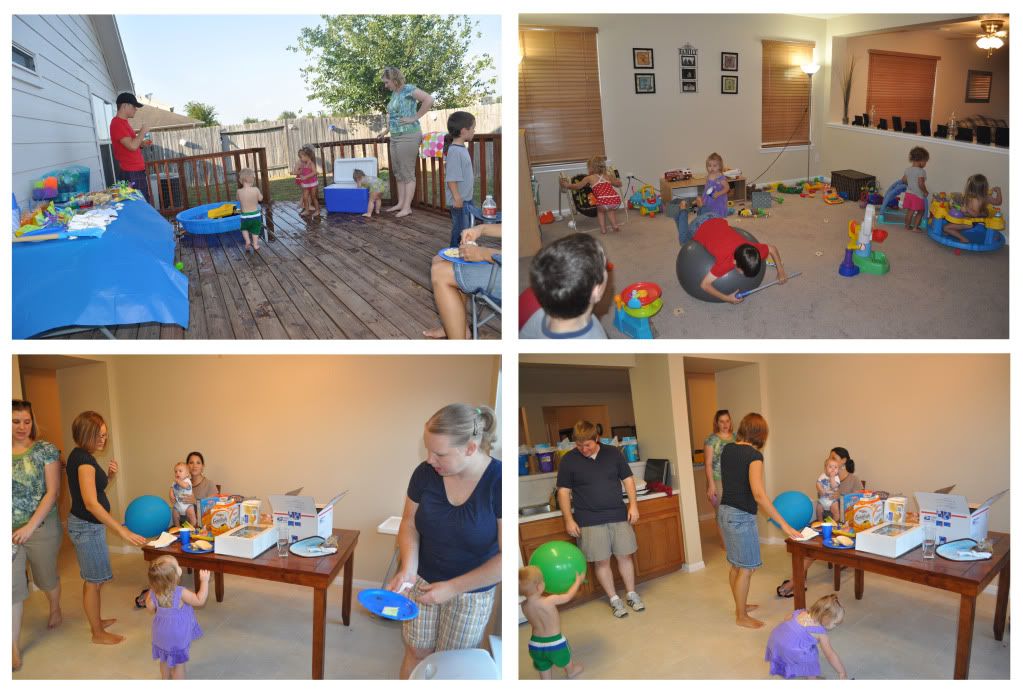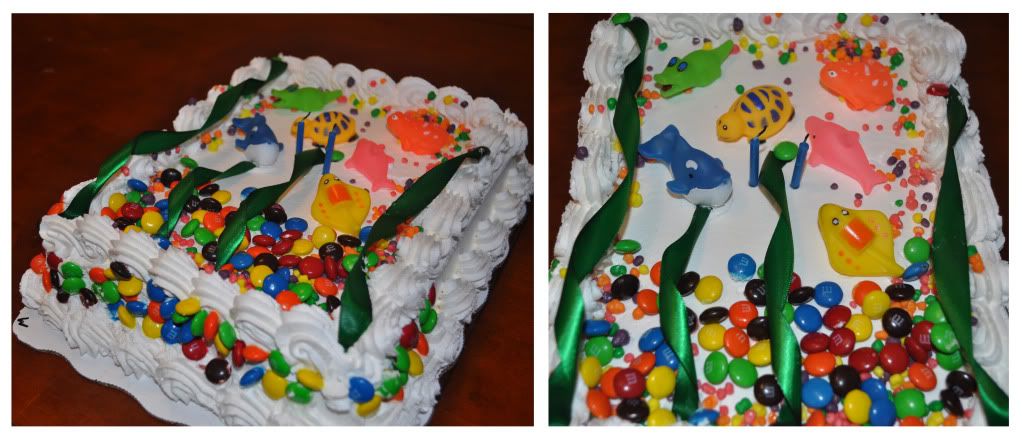 I didn't make the cake but I decorated it.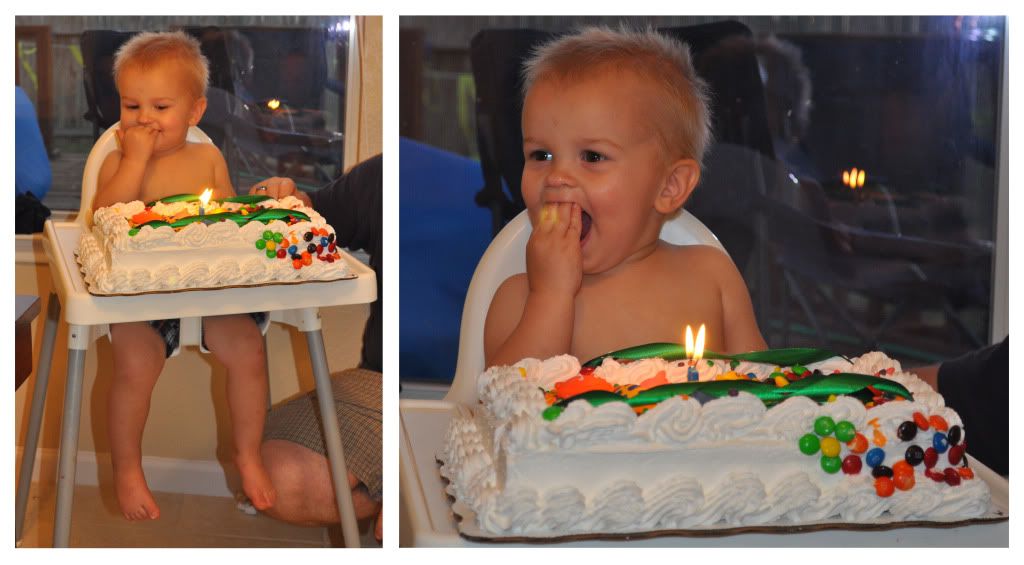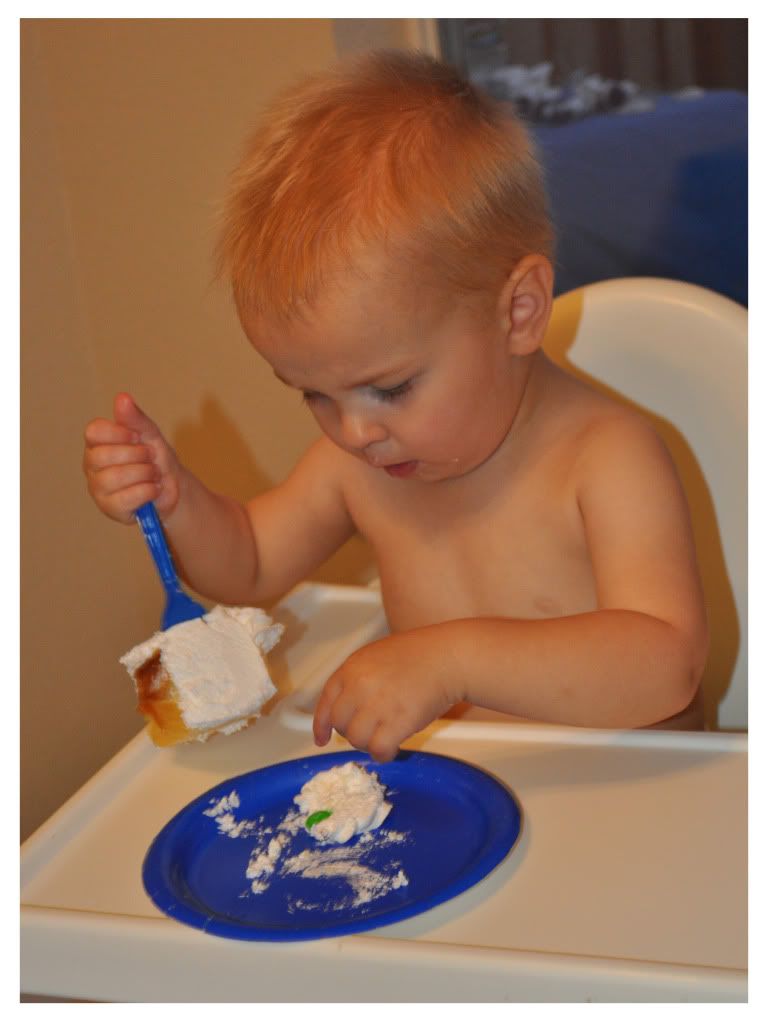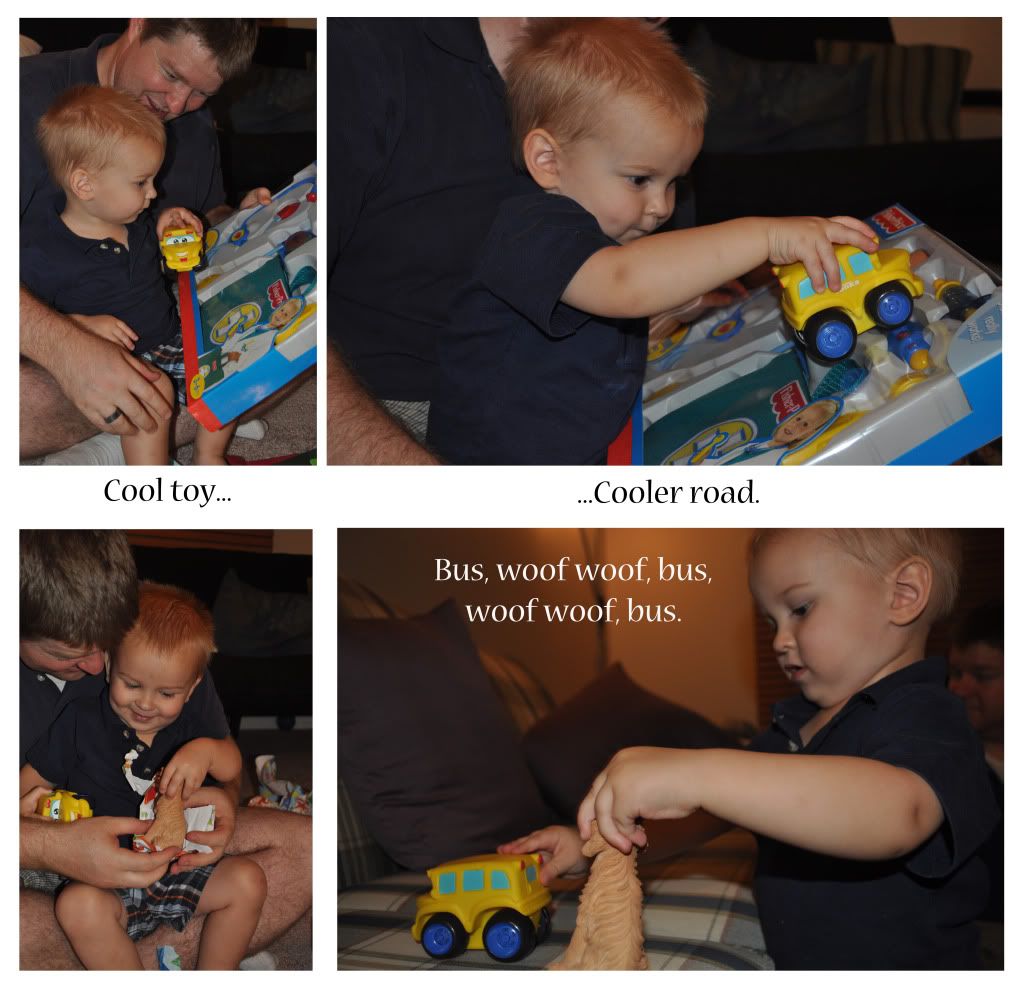 I didn't take a picture of the party favors but they were super cute. They said, "We hope you had a whale of a time." They were made in beach pails and had lots of oceany things in them. Alex definitely had a whale of a time. We can't believe how fast the last two years have gone. We try to treasure every day with our cute little devil. He makes it easy.