In June, my family came to visit. Rewind a little before they came though because I have to share these adorable pictures of Alex playing at a splash pad around here.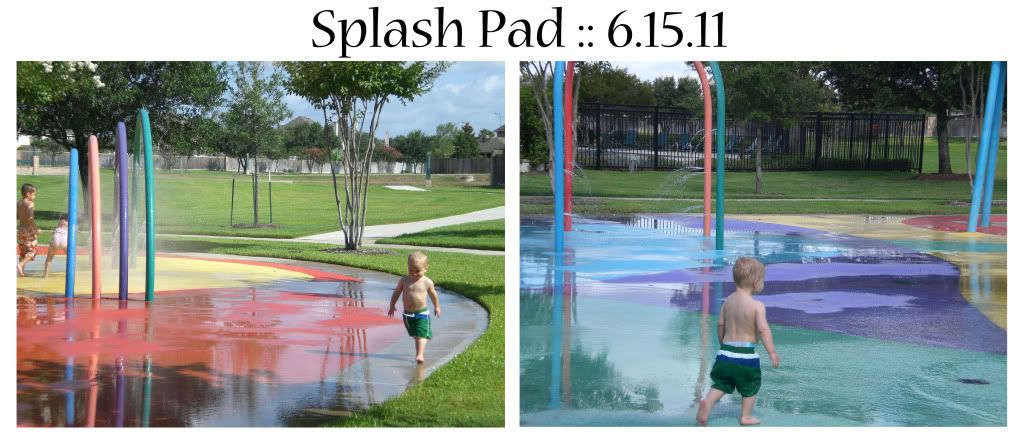 Here is a picture recap. I am intentionally skipping over Sam's birthday so that can have a post of its own.

We went to the Children's Museum. We all got in for free on my membership from Allentown! It was awesome. This museum was giant. I kept getting lost and I am pretty sure I never even saw the whole thing.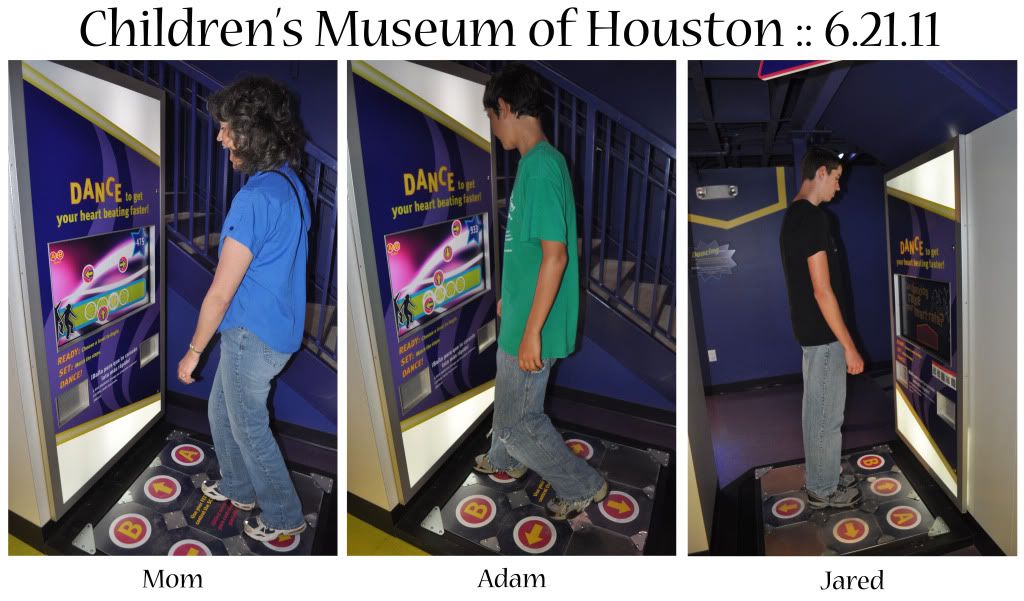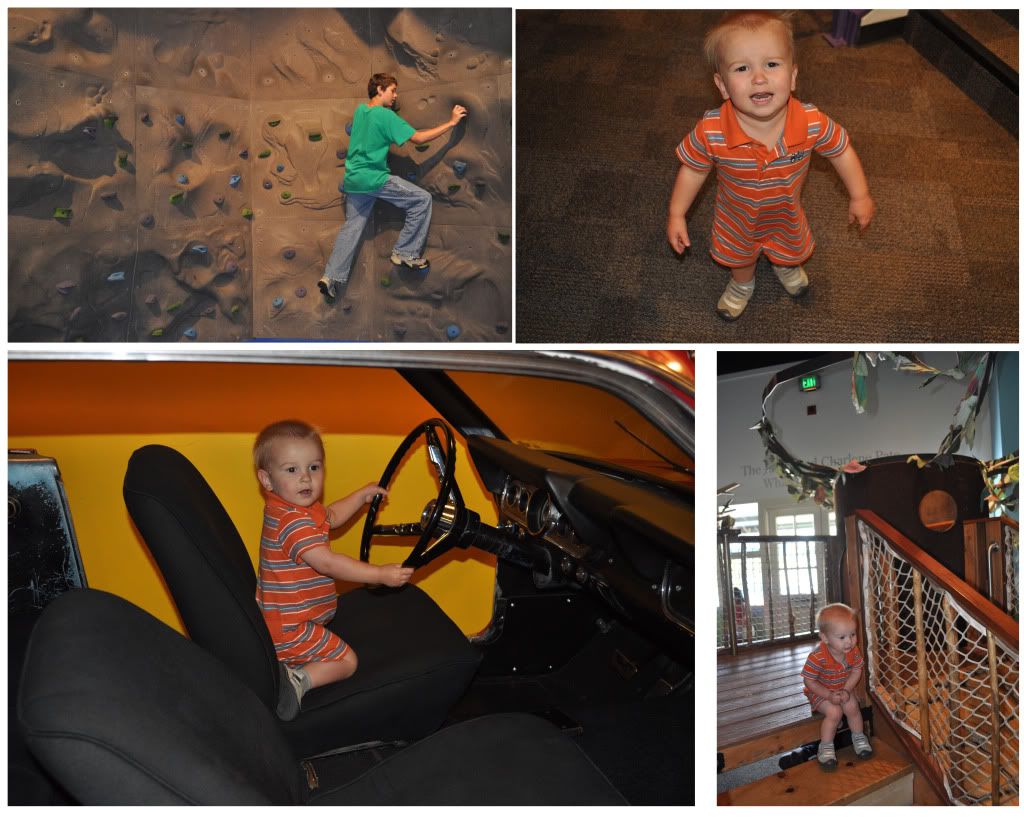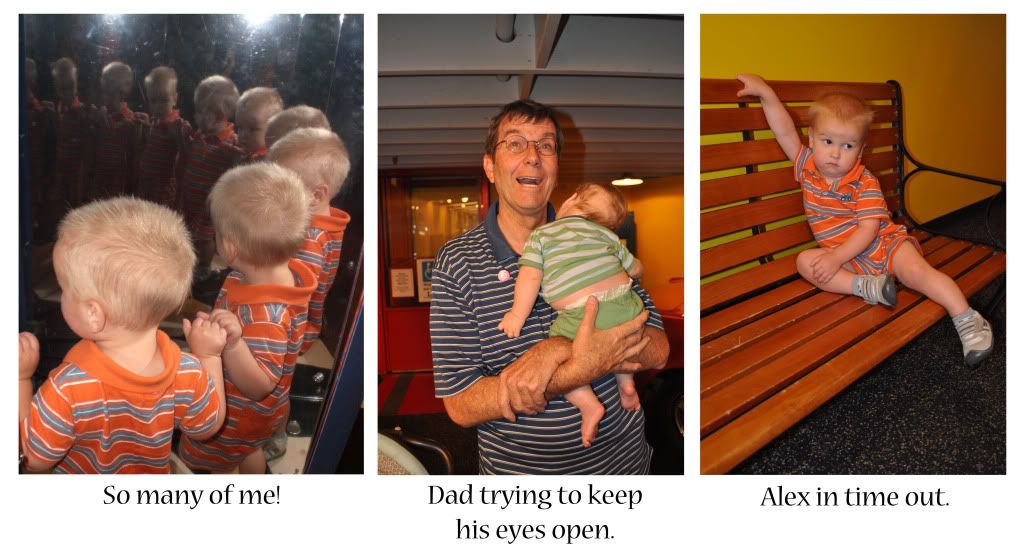 Of course Alex found the water. He loved it and we will be going back again with a swimming suit.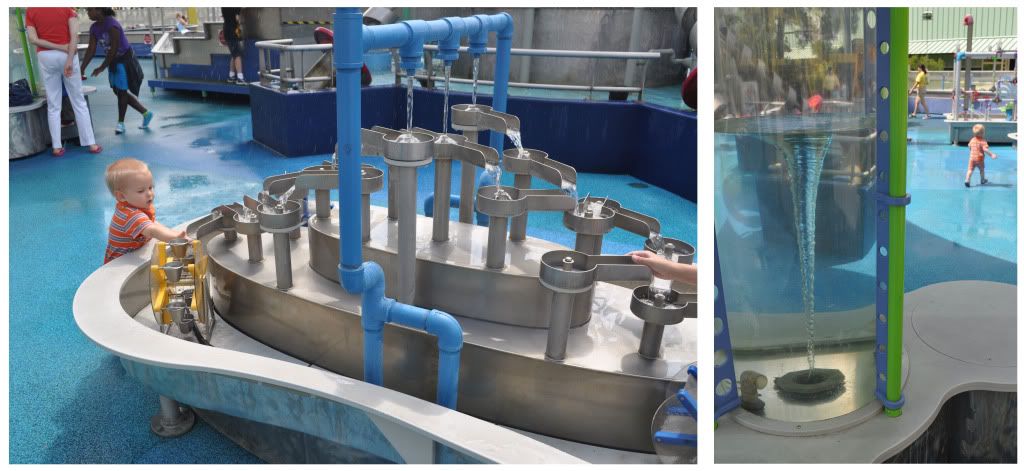 My dad attacked our lawn. He helped it so much and told us what is a weed and what is grass, because looking at our lawn, we couldn't tell.
My dad also helped us get a sweet deal on a garage door opener.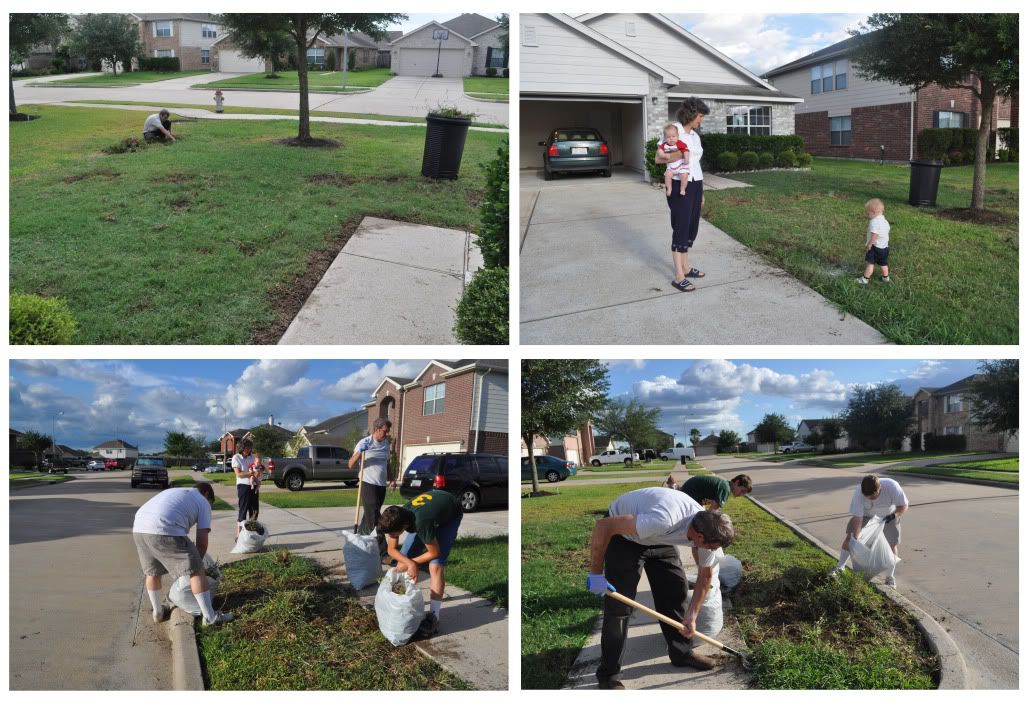 The boys went to the splash pad and had it all to themselves. Alex had a blast running around with his uncles and being the center of attention.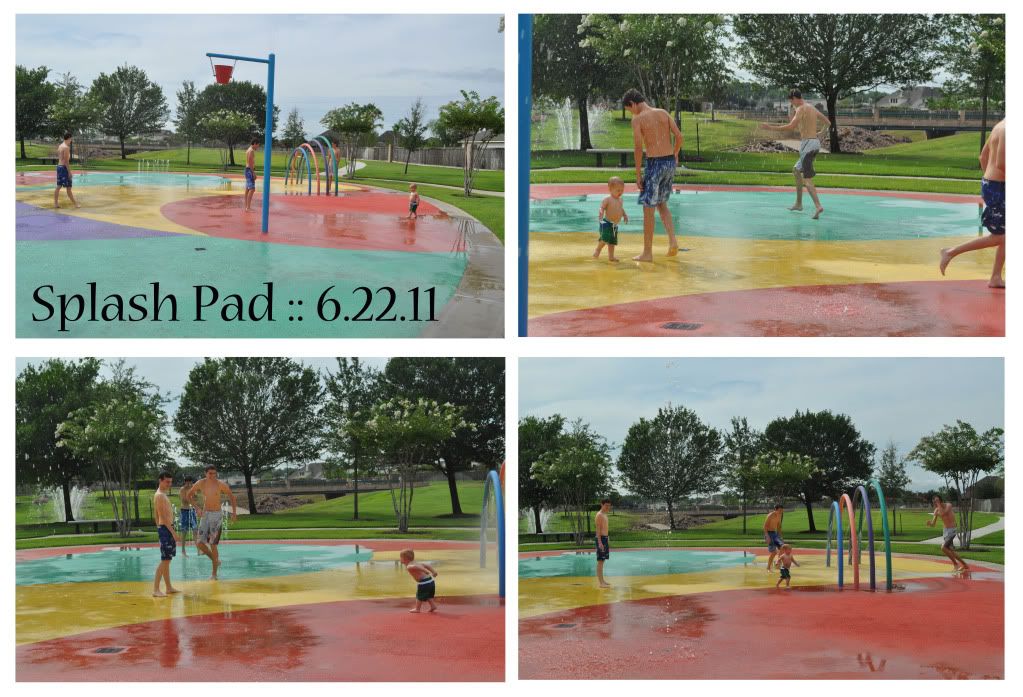 Adam loved it and kept asking to go back.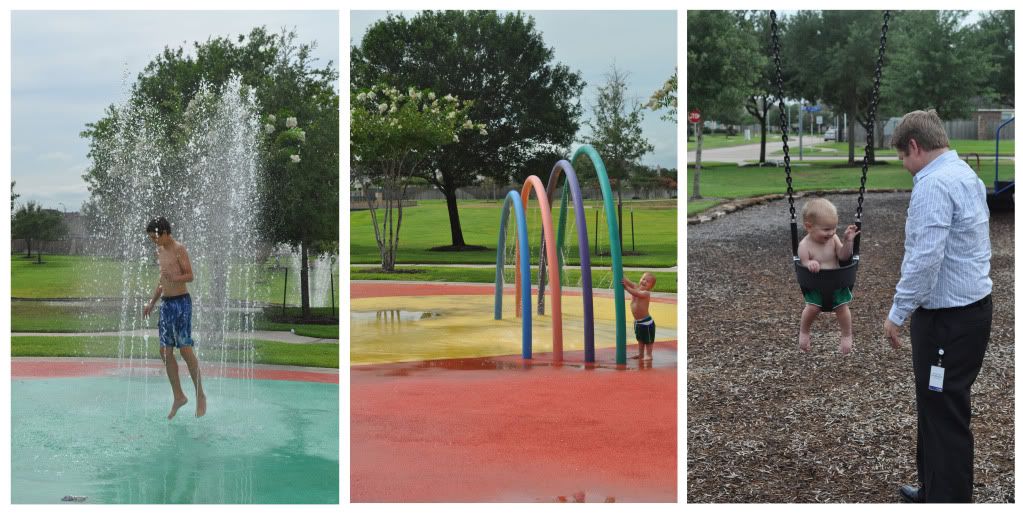 We tried to barbecue for the first time on our new grill. We failed miserably. We ended up cooking the burgers on the Foreman. Embarrassing. (More embarrassing that this has happened again since.)
We had a lot of fun with my family. I got to sleep in and take lots of naps. It was fantastic. Come back again soon!