SLB sent us to Texas for a week to find a house. It was a lot of long days driving around looking at houses and apartments. It was a lot of missed naps and in and out of carseats. Our realtor was awesome though and I love her. She is such a sweetheart. However, it ended up being one of the least relaxing "vacations" I had ever been on.
The flight there was delayed. We had to get on and off and onto flights. Then the pilot kept rejecting flight plans and was being a prima donna and kicked someone off the plane. It was a long day.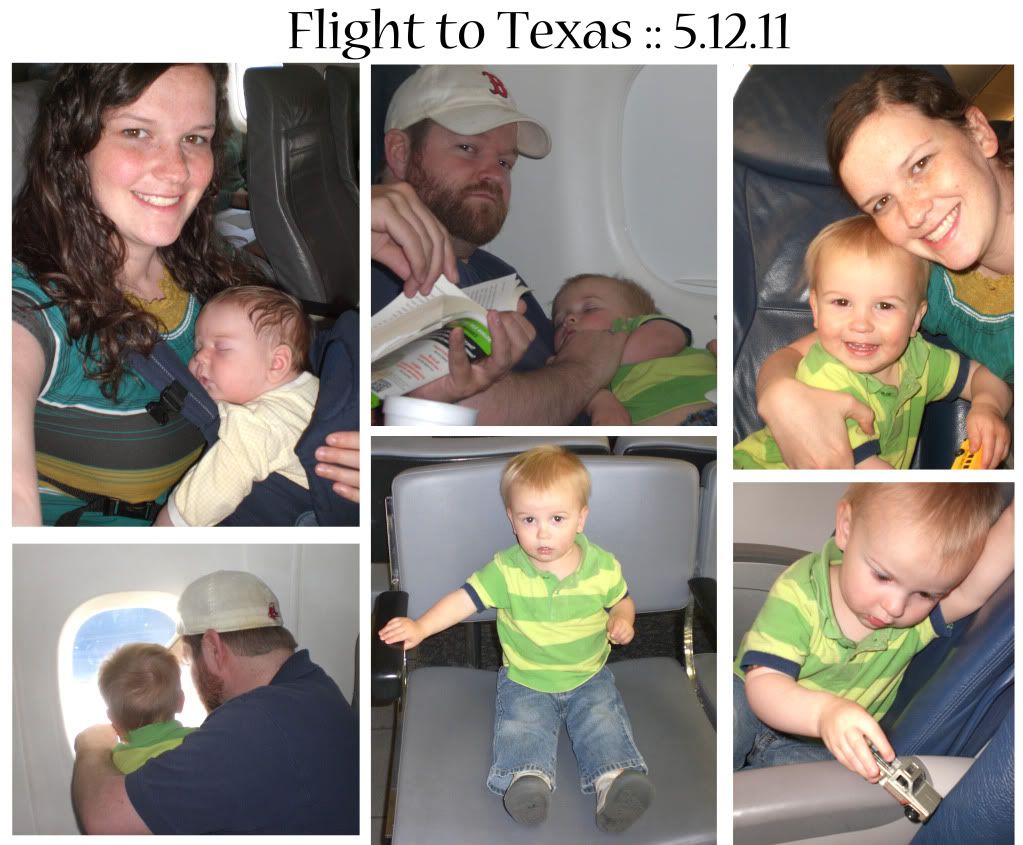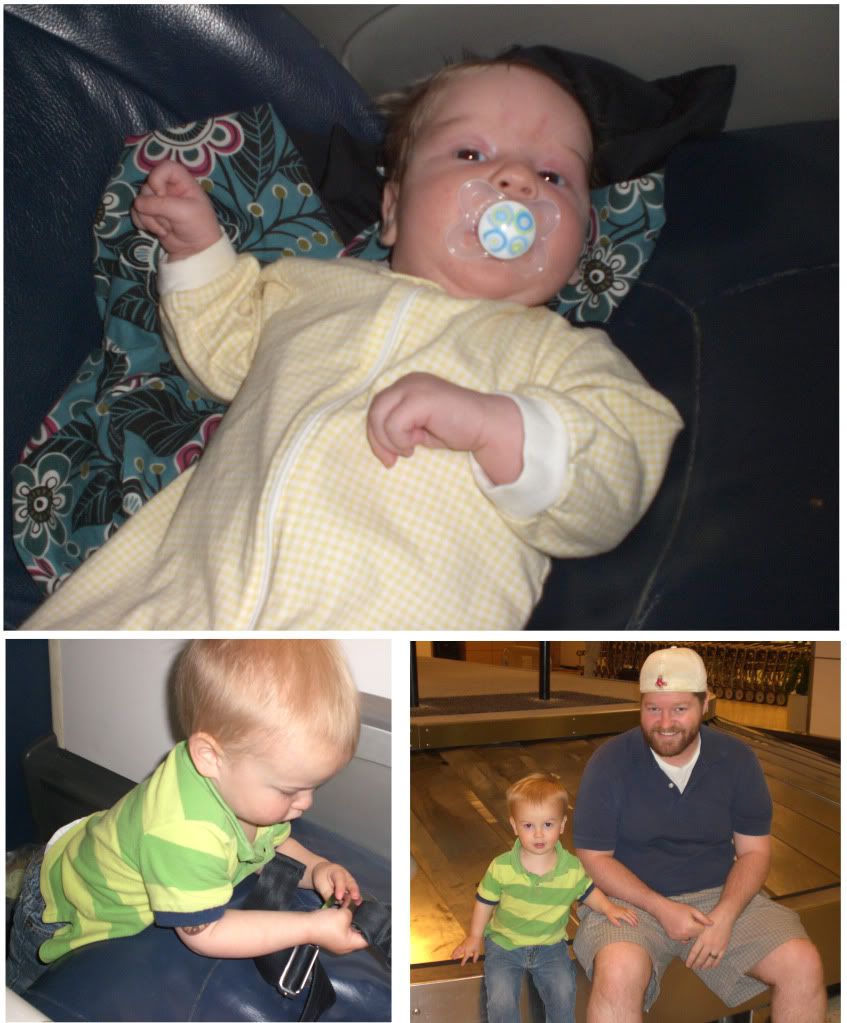 After looking at houses the first day, we decided to use the second day to see if there were any nice apartments in the area. Not really. So we decided to go out an look at houses again. That night, we went to a ward party. It was so nice to meet a few people and get a better feel for the area (although we did not end up moving into that ward).
We went swimming at the hotel one day. It was Edison's first time in the pool and he really liked it. It was indoor and it was nice and toasty in there.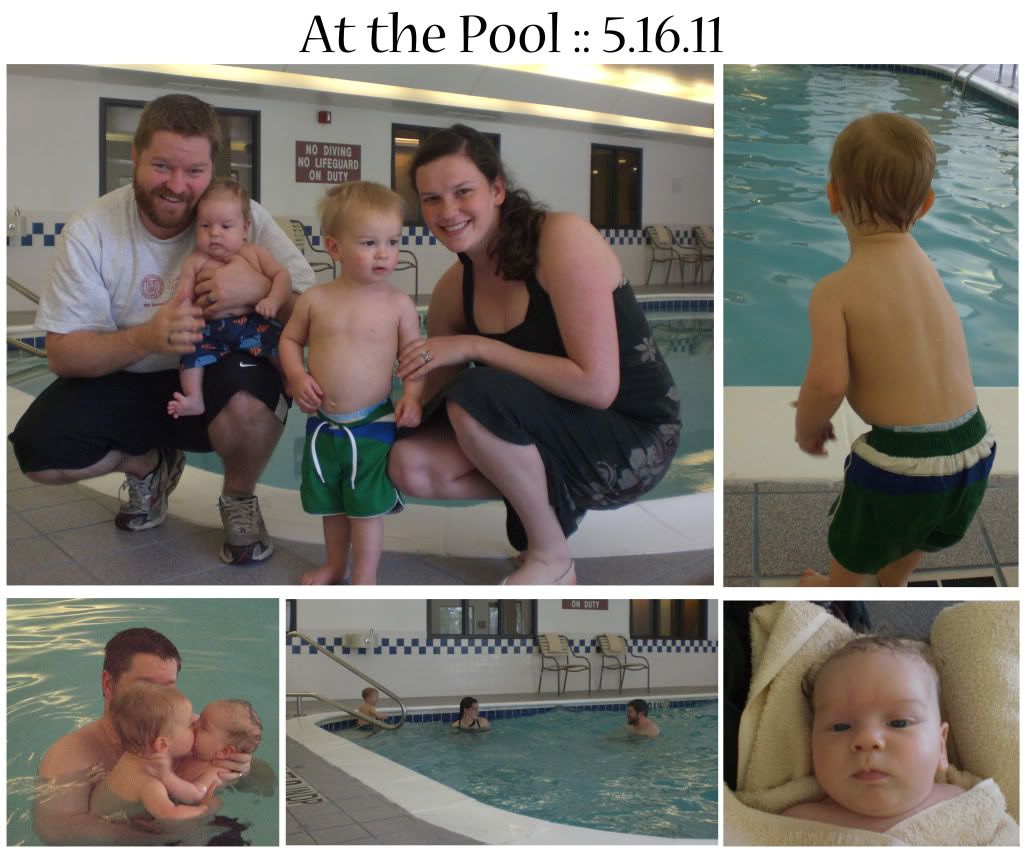 After swimming, we didn't dry Alex completely. In turn, he got a ridiculously bad diaper rash. Poor kid was walking funny for a few days.
Bob's Taco Stand is a local favorite. It was featured on Diners, Drive-Ins, and Dives. It was delicious and so cheap!

Grimaldi's is a New York restaurant. Funny that it took us coming to Texas to finally go to it. We went out to eat so much on this trip. I was overdosing on going out to eat. It was so much work! Sometimes I just want to make my food. I don't want to have to drive somewhere, order, wait, and then eat. Yikes. Luckily, SLB paid for everything otherwise this would have been a super expensive trip.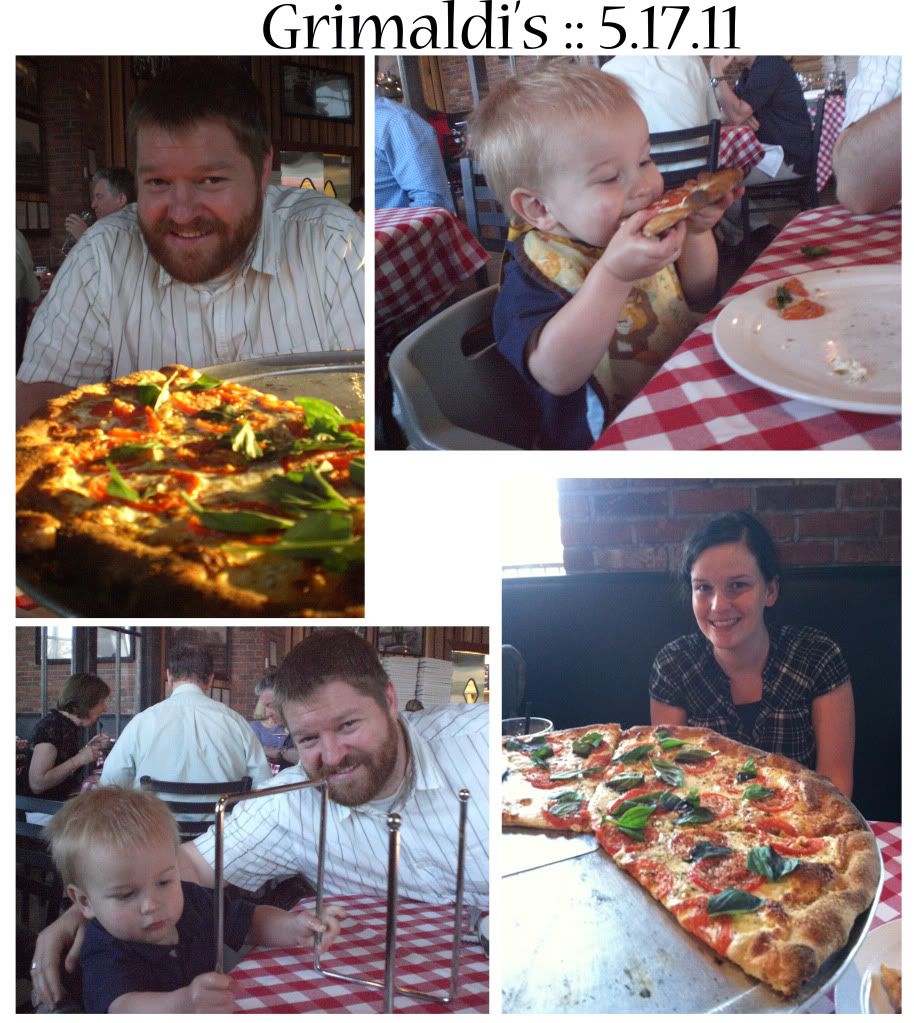 Outside of Grimaldi's there was a giant pool (basically). Alex wanted to go swimming in it. He was drinking out of it. He ended up going home in a diaper only because he was completely soaked.
Alex was trying to pull the cord out of the pay phone. He had never seen phones with cords and was getting so angry that it wouldn't come off.
The flight home was a nightmare. They closed the gates in Houston right in front of us and wouldn't let us on. Then there were no flights for us to get on. Security had been so backed up that about 50 people were in line with us because they had missed the same flight. We were going to have to spend hours in Houston before leaving. We figured out a way to get to NYC and then we would have a very short layover before the flight to Ithaca. The flight leaving Houston was delayed and then we had to circle the airport. We landed at LaGuardia and had to run outside, through the rain, to get to the other terminal, even though our other flight should have taken off already. We got to the gate and saw that it was delayed. Eventually it got canceled. We almost drove home from NYC. Finally there was a flight home. We got home after midnight without any luggage. We later learned that the flight we should have been on that morning had gotten stuck in Philadelphia. So missing our flight was actually a blessing.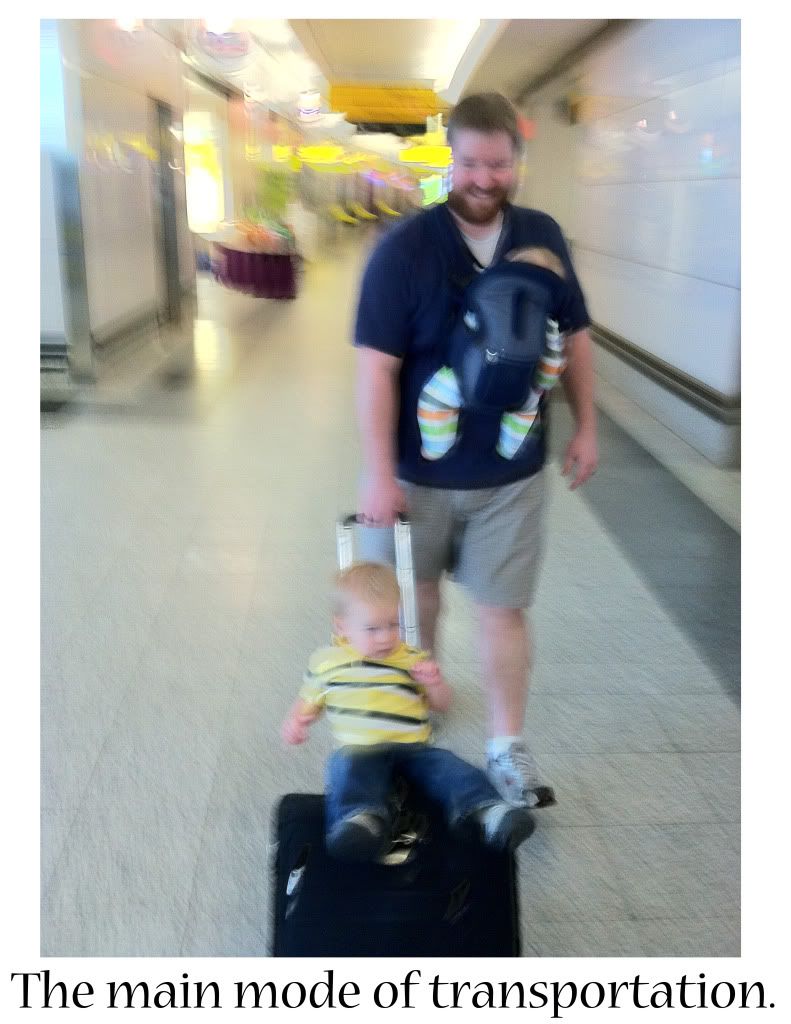 We found a house to rent. So the trip was a success. Flying with two kids is exhausting. You never get a break. Two kids in a hotel room is interesting. But Alex and Edison both slept through the night and it was fun to go learn about a new place as a family.