Cornell tuition: $48,000.
Textbooks: $2,000.
Cap, gown, and hood rental: $18.
Graduation announcements: $80.
Sitting in the bleachers for hours: possible skin cancer.
Finally seeing Sam walk across the stage to accept his degree: priceless.

Graduation Day was a long and stressful day. Two kids, no stroller, no nap, in the hot sun, trying to take pictures, nursing in a dress, losing Sam's dad right before lunch, etc. It was just a bad day; but it was a good day, too!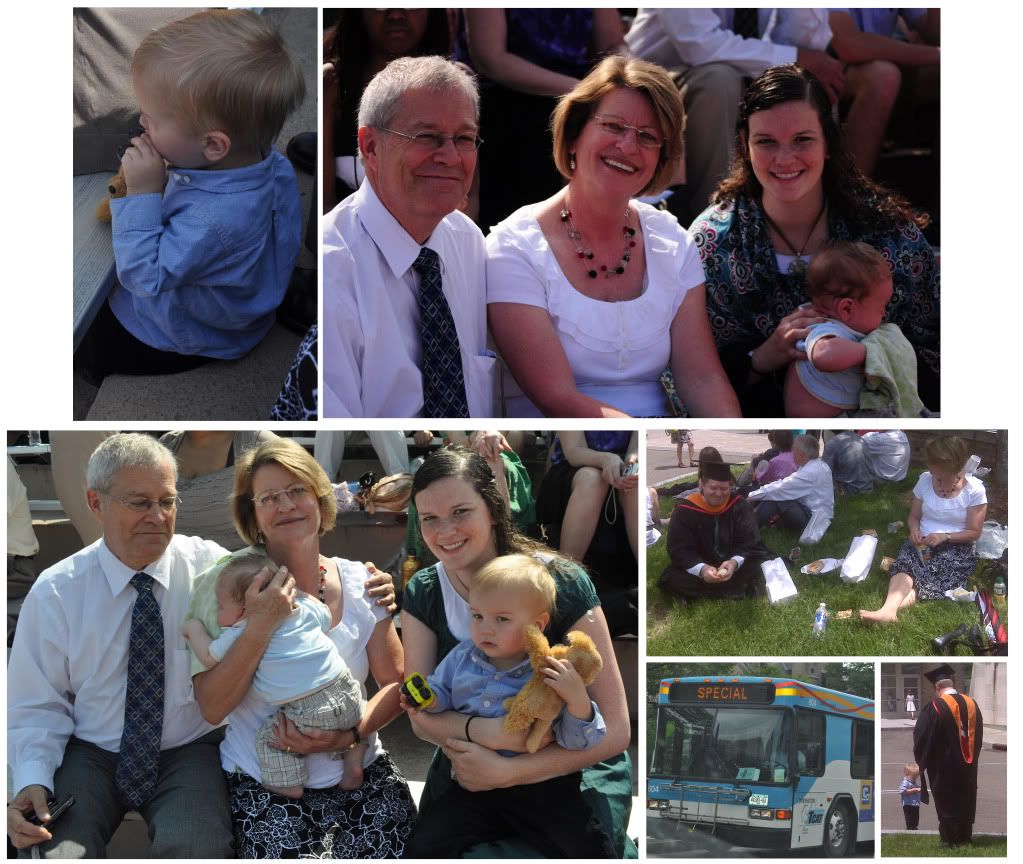 ILR Commencement was in Lynah Rink (the ice skating rink) which is not air conditioned. That would have been fine had there been ice in there. It was painfully hot with no moving air. I may or may not have said a bad word. Alex was in hyperactive mode and Edison needed to eat but it was so hot that he wouldn't nurse under the cover. I was changing diapers in the middle of a hallway because there was no diaper stand in the bathrooms. It was bad.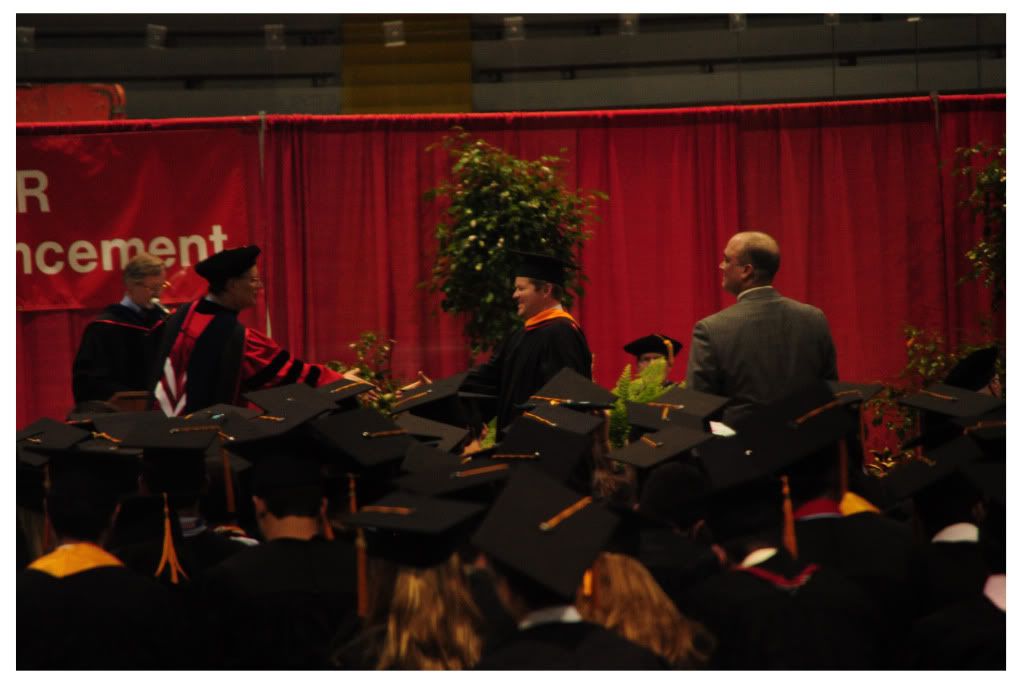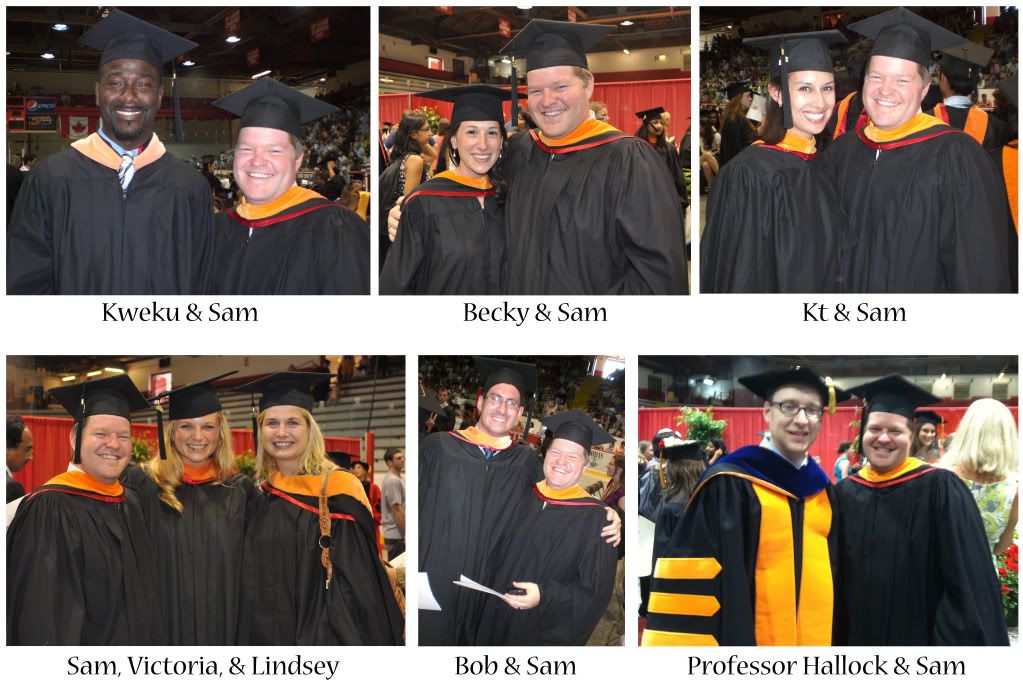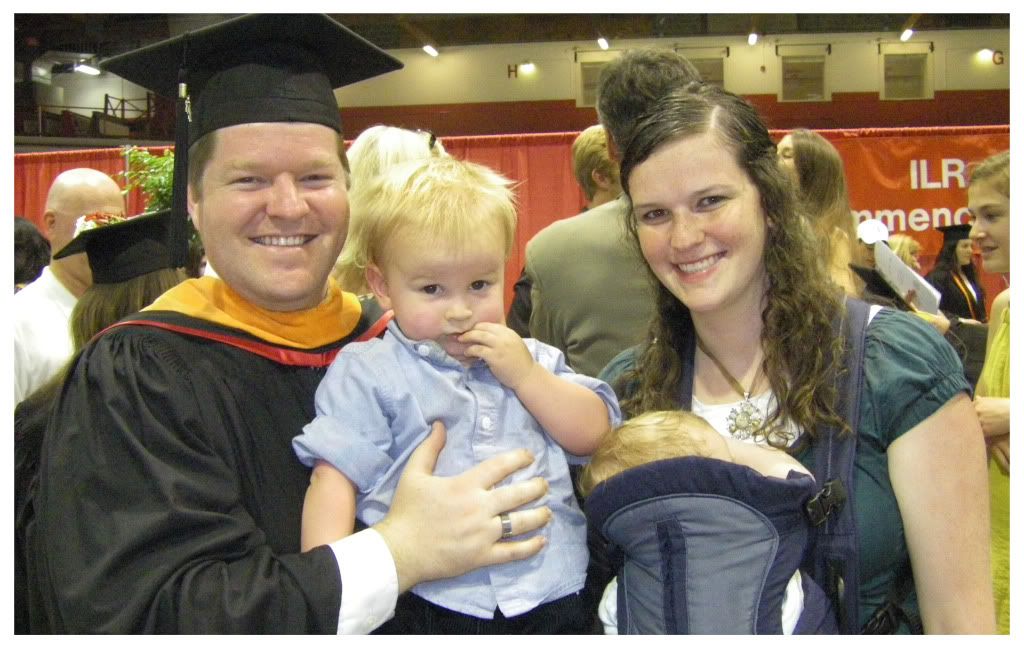 At one point, I almost went home. Then I thought, "Would I rather stay home all day and not experience things or go out and have everything go wrong?" That settled it, so I stayed.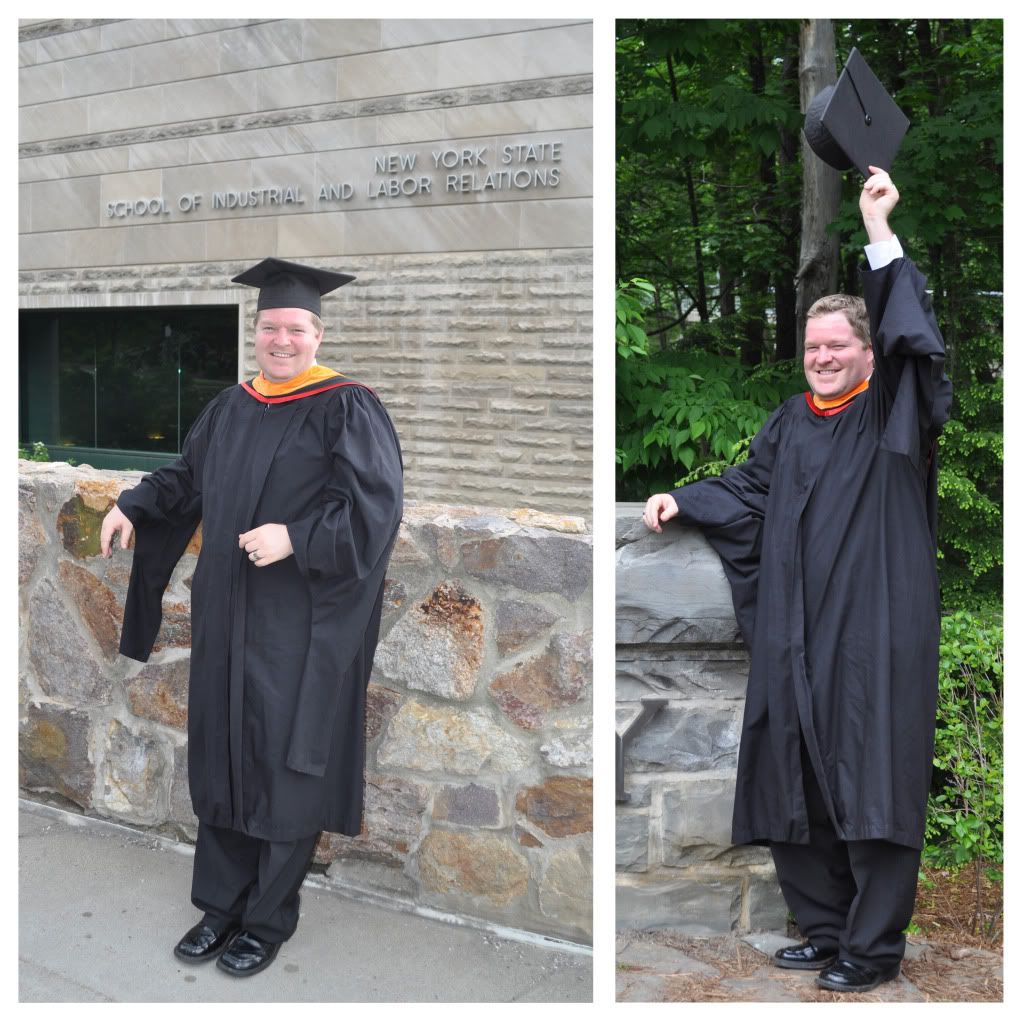 We were all pretty burned, except Edison. Sam got the most entertaining burn. He had this line on his forehead for a couple of weeks.