We went car shopping for the first time last Saturday. We continued our car shopping on Tuesday and Wednesday. We got to drive some nice cars and some not-so-nice cars. We weren't sure if we wanted to get the smaller car for Sam or a bigger "family" car for me. We decided to get the cheaper one first and maybe in a few months we could get another one. We didn't expect anything to happen for a while but we started getting very excited about it. I spent hours on the phone with my parents and on the internet reading about cars this week.

Car shopping is really difficult with two kids in tow! Alex tried writing on a Hyundai Genesis ($34,000) with a pencil today. I yelled so loudly that salesmen were coming out of their cubicles to see what happened. A salesman joked that we almost had to buy two cars. Not funny.

Things happened much faster than we were expecting. Today, we bought our first car together!
It is a 2012 (it is a car from the future!) Hyundai Sonata. It has 80 miles on it. It is beautiful. I called Sam through the radio. I just said, "Call My Love" and it called him. Amazing. I hope we have better luck with this car. I am excited to be able to leave the house whenever I want and not have to take Sam to work at 7:30am if I plan to do anything that day. I am sure the boys will enjoy not being in the car for an hour and a half on those days as well.

Isn't it great? *sigh*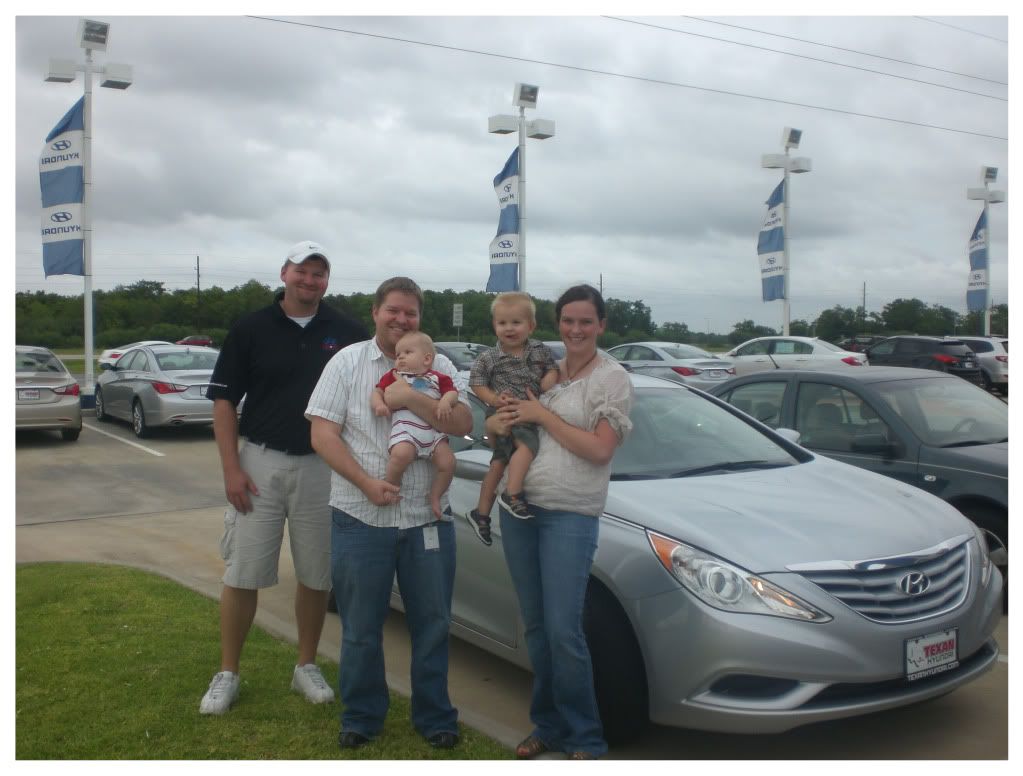 Kalvin and the Merkleys