Moving was stressful and relaxing at the same time. I think it was the craziest move we have ever had though. I like being in control. I was not in control of this move at all. Weeks before the move happened, I wanted to start packing but couldn't! In fact, I even had to unpack some boxes that we had left packed when we moved there because if the movers didn't pack it then they didn't insure it.
It took the packers 7.5 hours to pack our apartment. One guy did it alone for about 6 hours of that time. We felt really awkward just sitting around but we weren't supposed to be helping. After he finished packing the kitchen, we played cards at the kitchen table. That night, we went to Taste of Thai. It is really hard to cook without anything in the kitchen!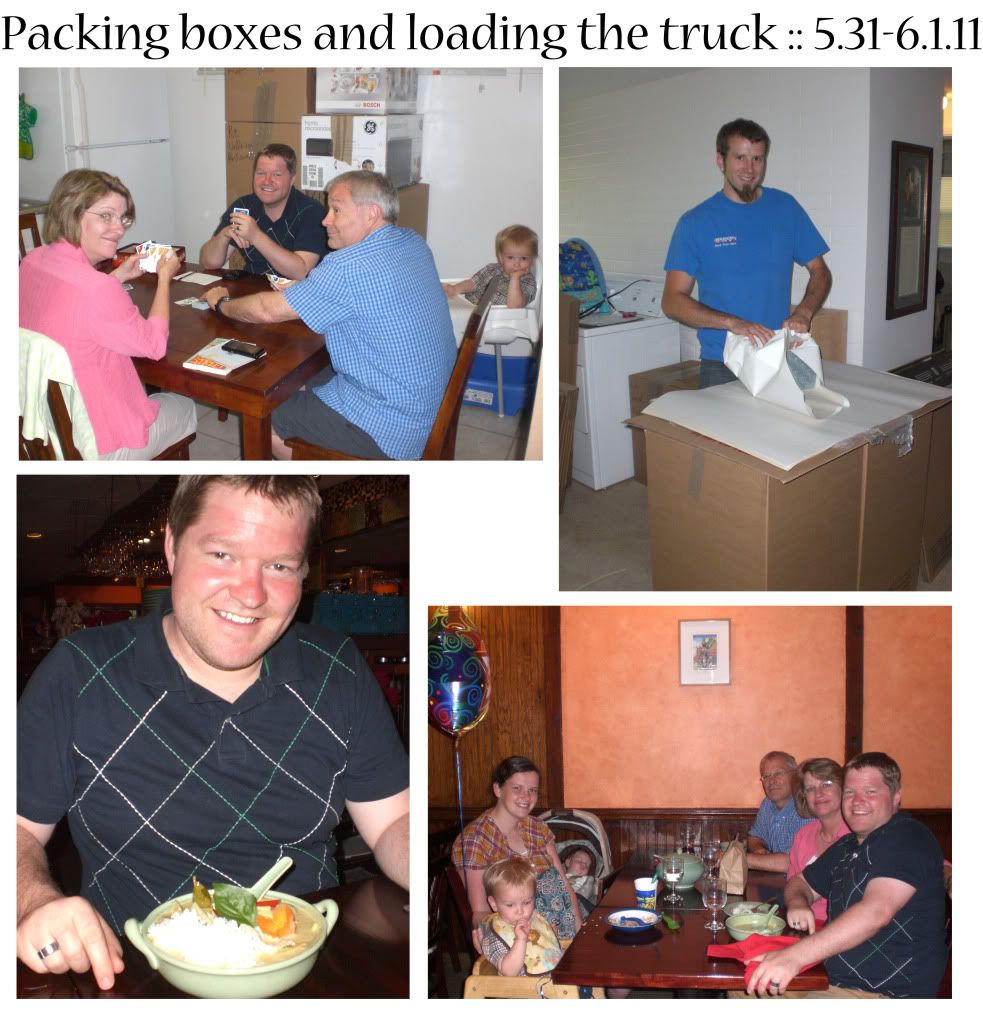 The next day, the movers came to load the truck. It took two guys five hours. They were taking frequent smoking breaks though. They were very picky about which boxes went out first and so it was hard to stay out of their way. We asked how long until our belongings got to Texas and he said 10-13 days. The driver was going home to Georgia for a few days on his way. What?!
After the apartment was emptied, I finished cleaning and had our apartment inspected. Our car was picked up by the car shipping company and we checked into a hotel. It was really nice and I am glad SLB paid for it. It was nice to finally relax and not have anything to pack or any lists to make.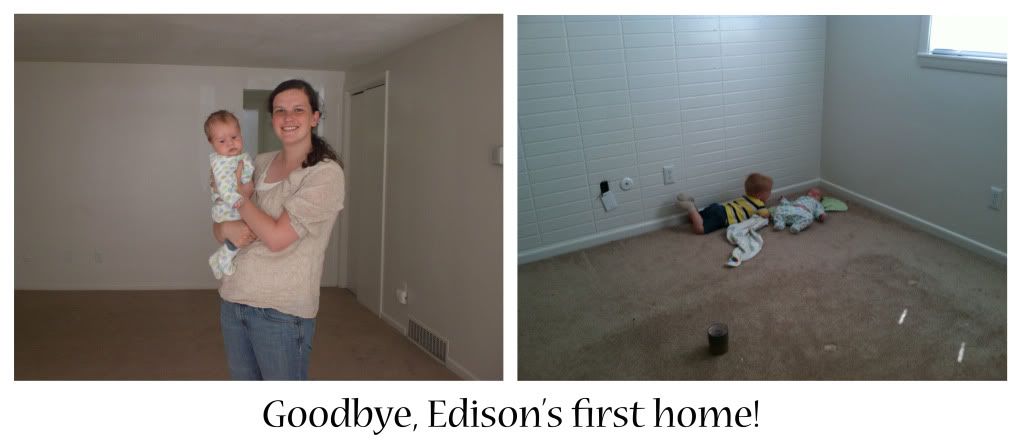 A few weeks before the move, we were talking to Nathan and Kristen about when they were leaving. We realized we had both purchased tickets on the same flight out of Ithaca. It was so fun to play in the airport in Ithaca, even if it was ridiculously early. We sat a couple rows behind them on the flight to Detroit. Our layover was short in Detroit (due to a delayed flight out of Ithaca) so we hugged and then we were off!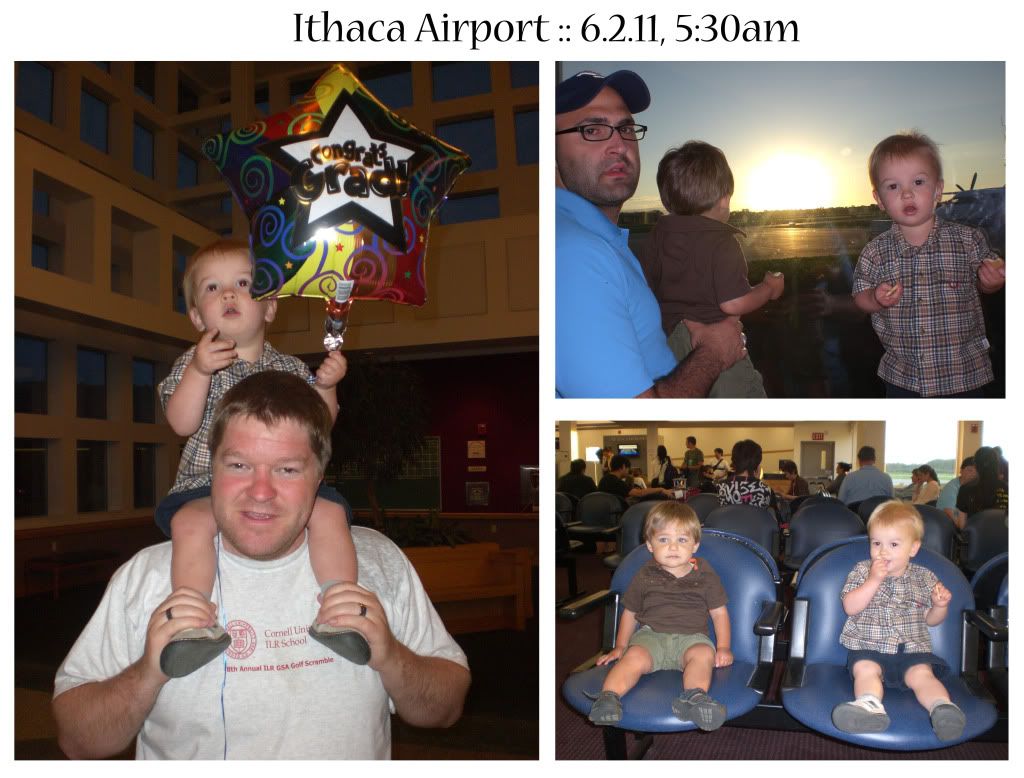 We got to Houston so quickly! It wasn't even lunch time yet. We went and got our water turned on, had lunch, and went on the world's largest grocery shopping trip. Although the movers were bringing all of our non-perishable food, we had to buy food for the next ten days and also restock our refrigerator. We had to find cans with the pop tops and things that could be cooked without a pan or microwave. We had a lot of sandwiches and frozen pizza. I guess I should say that Alex and I had a lot of those things. SLB put Sam in a hotel because he had a week-long training and they required everyone to stay together in the same hotel. So I had two boys in an empty house. Alex slept in the Pack N Play. Edison slept in a suitcase. I slept on an air mattress and sheets we had brought with us. We didn't have room for pillows though. That was pretty bad.

The hardest thing was probably not having chairs. Or a vacuum. Or a high chair for Alex. Or a kitchen table. He was dragging food every where. Our realtor is amazing though. She brought us a small end table, a TV, and tons of toys for Alex. Those toys are still his most favorite.
Sam called me at 7:30 on Friday morning and told me that the movers were outside but they called him saying it didn't look like anyone was home. We were still asleep! They were supposed to call us the day before to let us know they were coming! I was glad they were there, but annoyed with the surprise. It took them three hours to unload. Our car arrived ten days later (19 days total).
We ended up having a scratched kitchen table, broken exersaucer, broken bookshelf, and a few other things. We claimed $315 which is less than I expected. Why couldn't they have broken our couch?!