This was the day we realized Alex is obsessed with fish. We saw the fish exhibit first and he didn't want to leave them. We tried to convince him there were more cool things but he just wanted to watch the fish.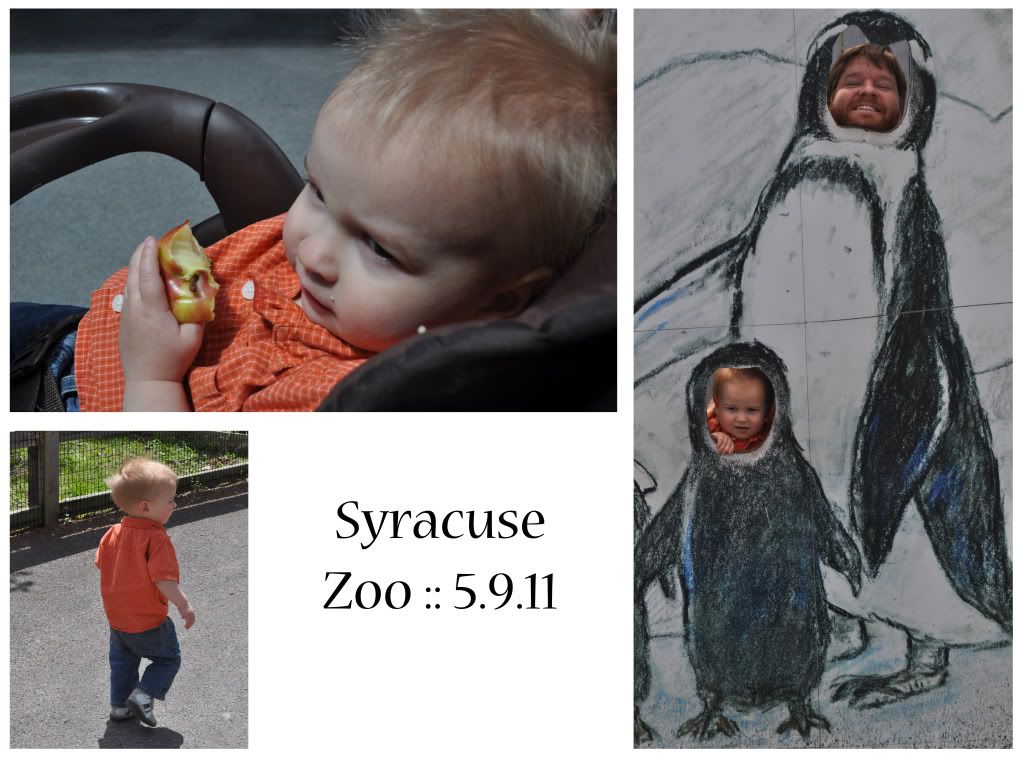 The animals didn't have to be in an exhibit to interest him. He was chasing birds all over the zoo. We brought him lunch and he ate in his stroller. It was more successful than most lunches at home! Edison did not really like riding the tiger, but he liked being carried around all day. Edison mostly slept and ate. Him being such a fast nurser is really convenient when we go out like this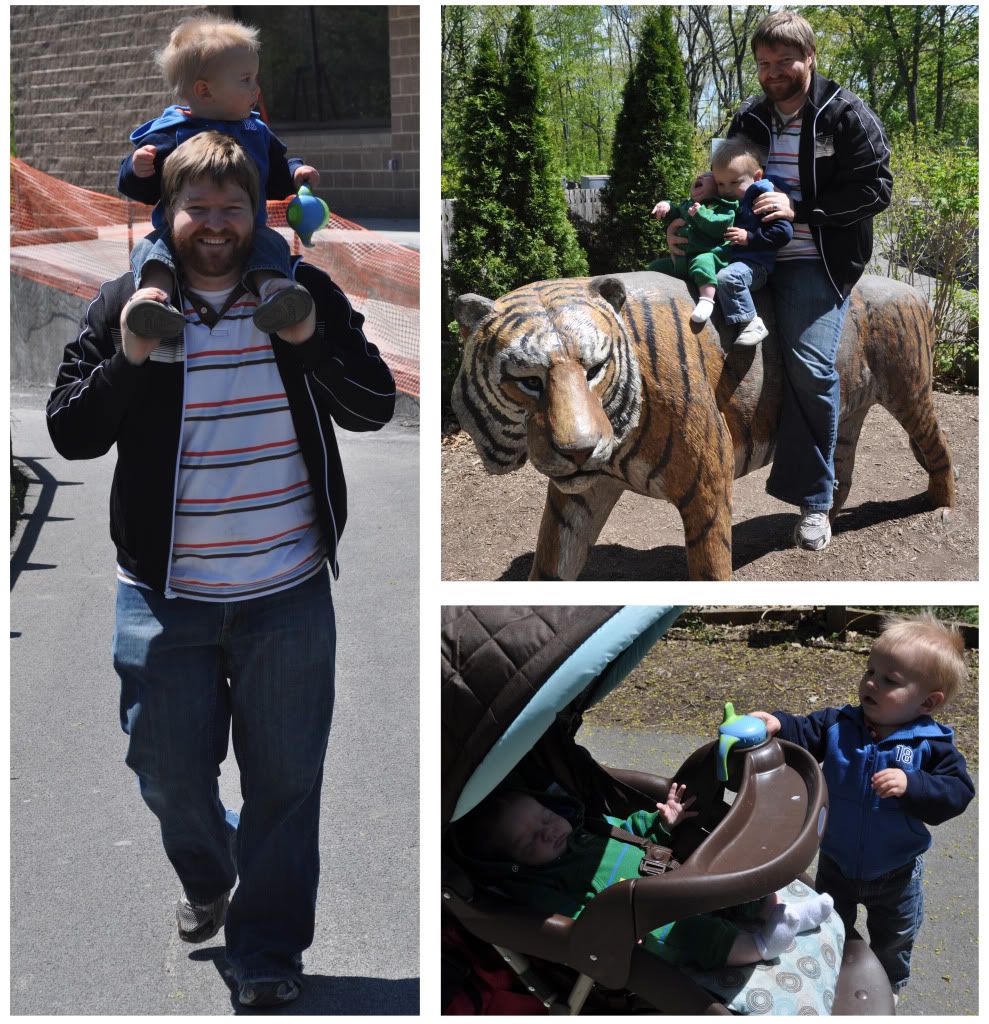 We were kind of bummed that the elephant exhibit was closed. But as we were walking toward the exit at the end of the day, we heard an announcement that they were bringing out an elephant in five minutes. So we waited and we got to pet the elephant! The texture is hard to describe. It was definitely unexpected and Sam and I looked at each other and had an eyebrows-raised moment. It is most comparable to coral. But with hair. Bizarre. Alex loved the elephant. The next couple mornings, he woke up trumpeting and using his arm as an elephant's trunk. We are pretty sure he was dreaming about elephants. It was cute to see that he remembered the elephant even days later.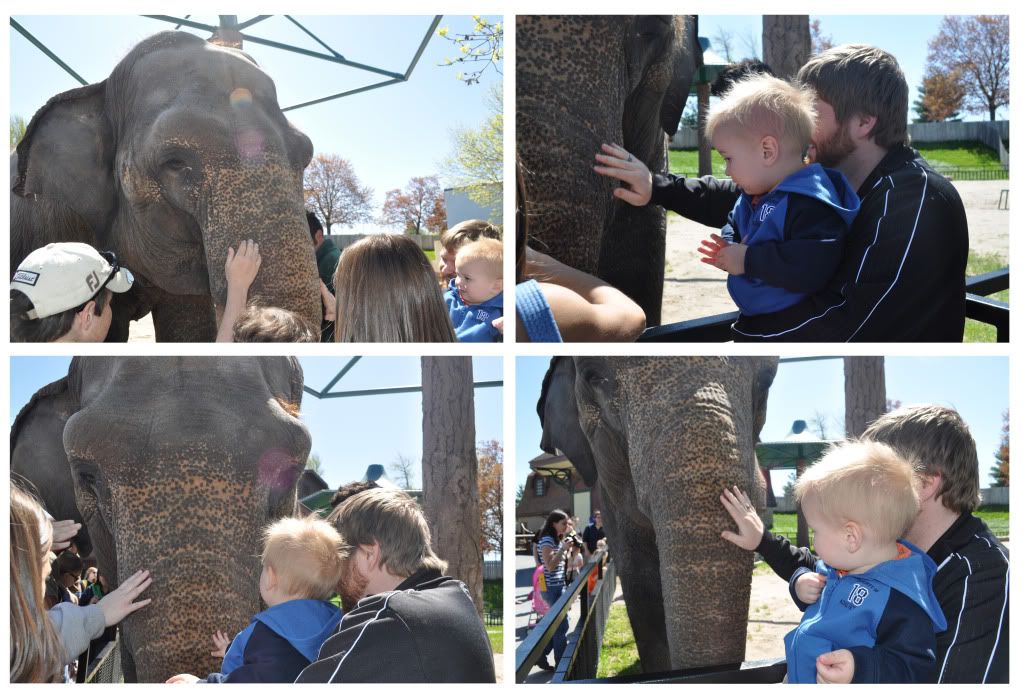 After the zoo we went to Dinosaur Bar-B-Que.
Last time
it was so busy that we got our food to go but this time we got to eat in the restaurant. It was so delicious. Alex got this tattoo which he loved and had on his arm for about a week until we finally scrubbed it off.