We got back from the house hunting trip very early in the morning. It was kind of a rough night so we slept and sat around for most of the morning. By the afternoon, we wanted to do something! It was a rainy day and had been raining for a few days in Ithaca so Kristen, Nathan, and Canon were anxious to get out as well. We met them at the Lab of Ornithology to see some birds. We spent most of the time watching our boys. The rest of our time was spent being shushed because the boys were too loud.

Alex and Canon are so cute together. Alex is really good at making friends. In fact, he will play with anyone. It doesn't even matter how old or young they are. But Canon was Alex's first friend. They were best friends. It breaks my heart to think about them not being near each other anymore. I know they will both make new friends and they may not remember each other, but Canon was a good friend. A great friend.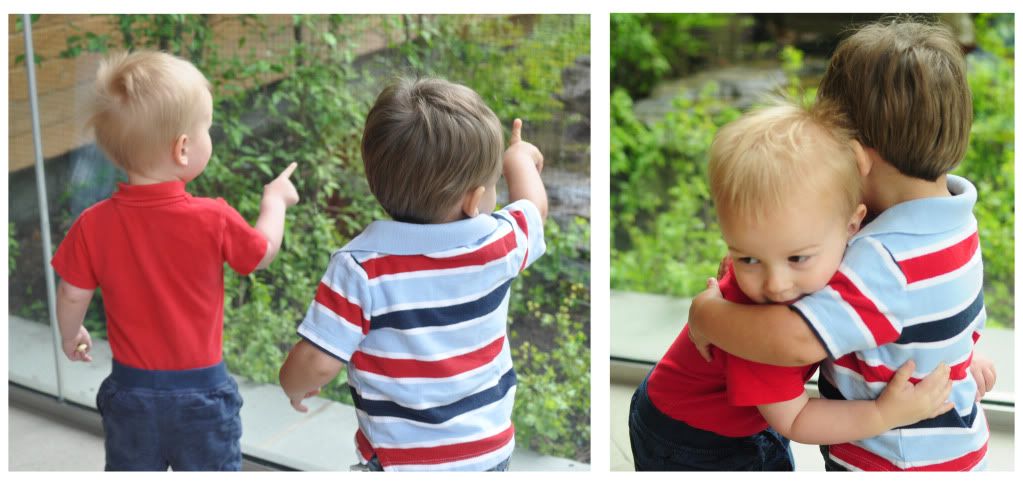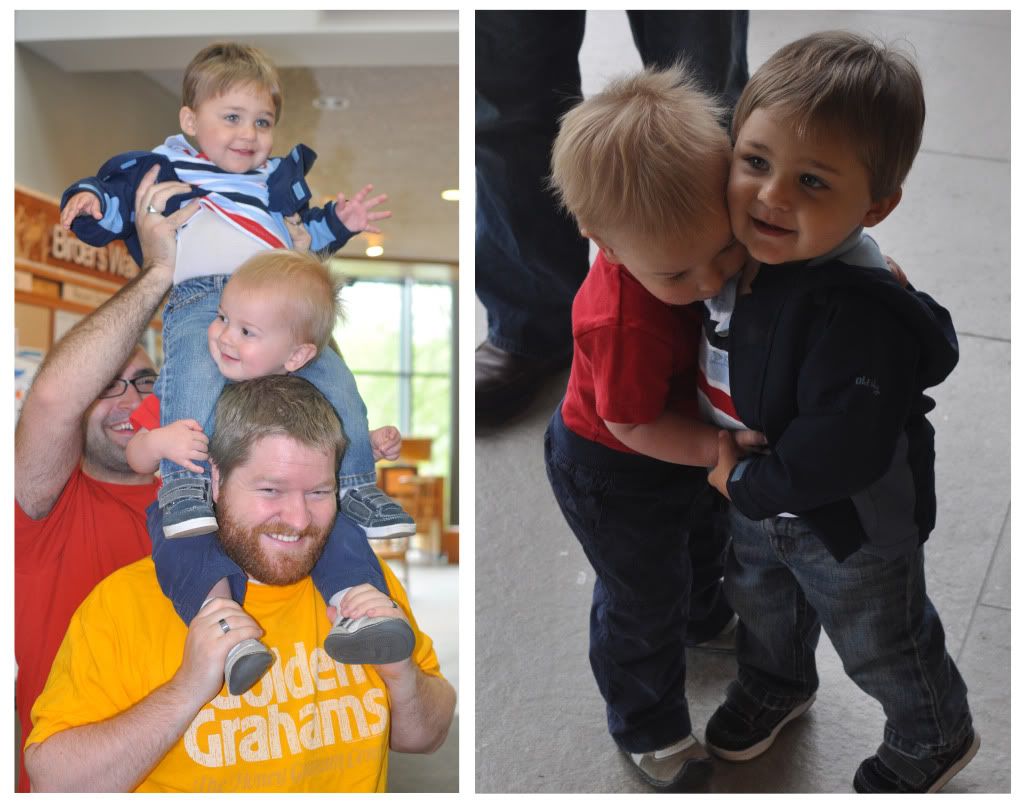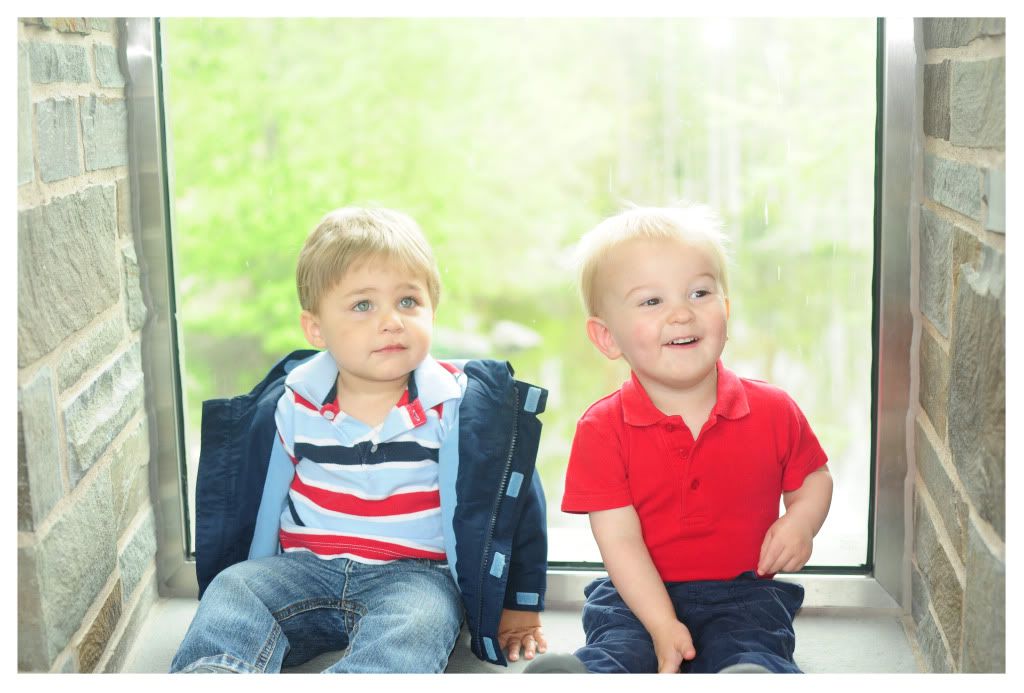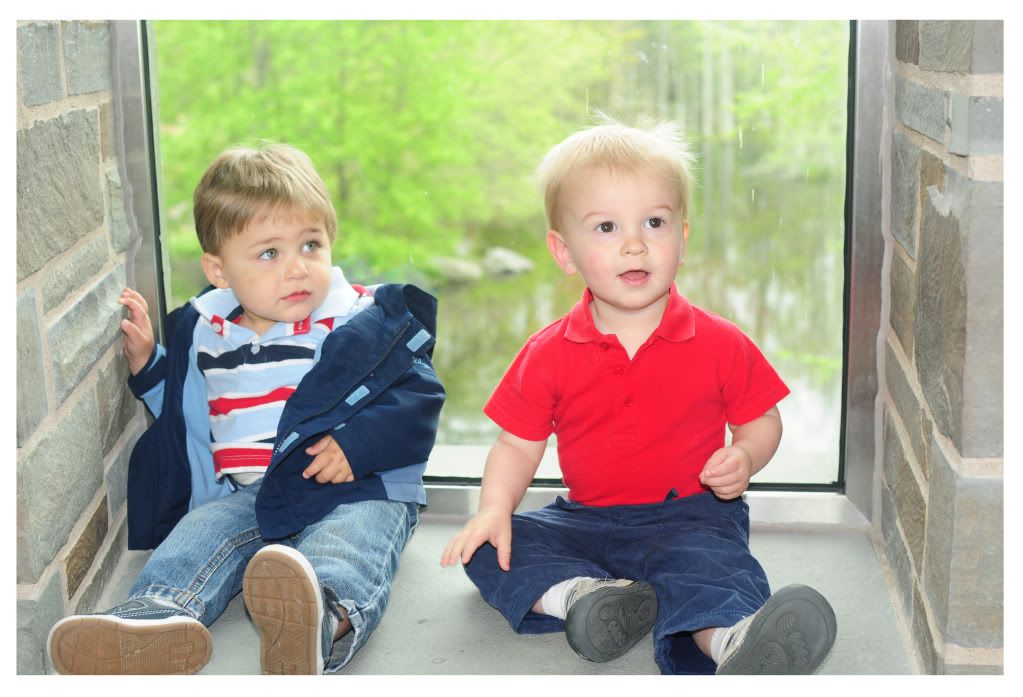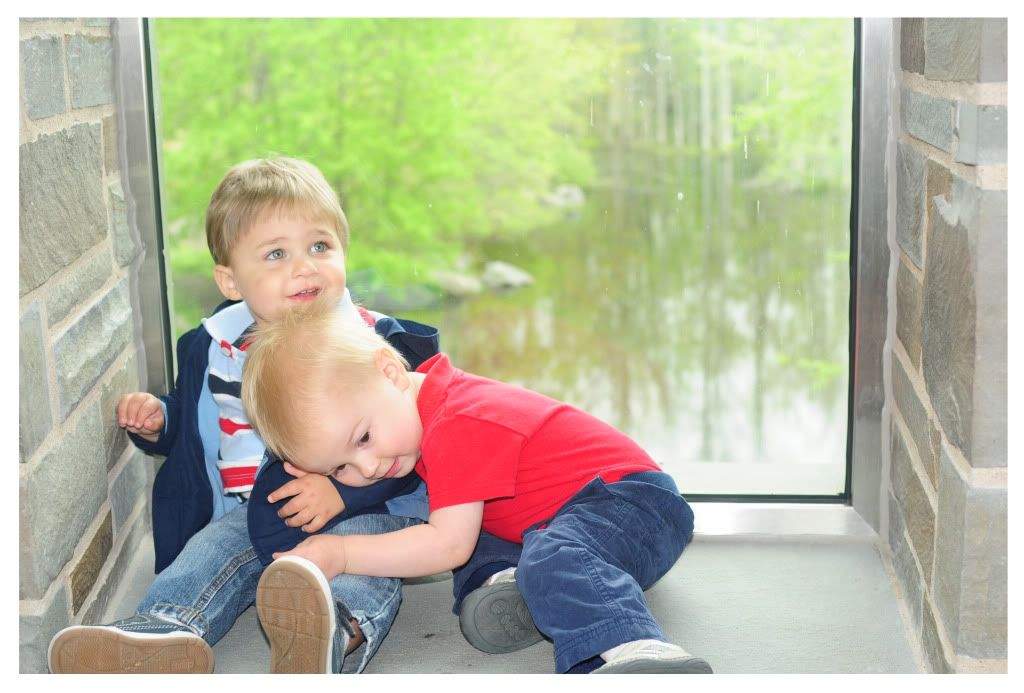 After we left the Ornithology Lab, they came over for a dinner of breakfast foods. Nothing was planned and we hadn't been to the grocery store for over a week. I loved it.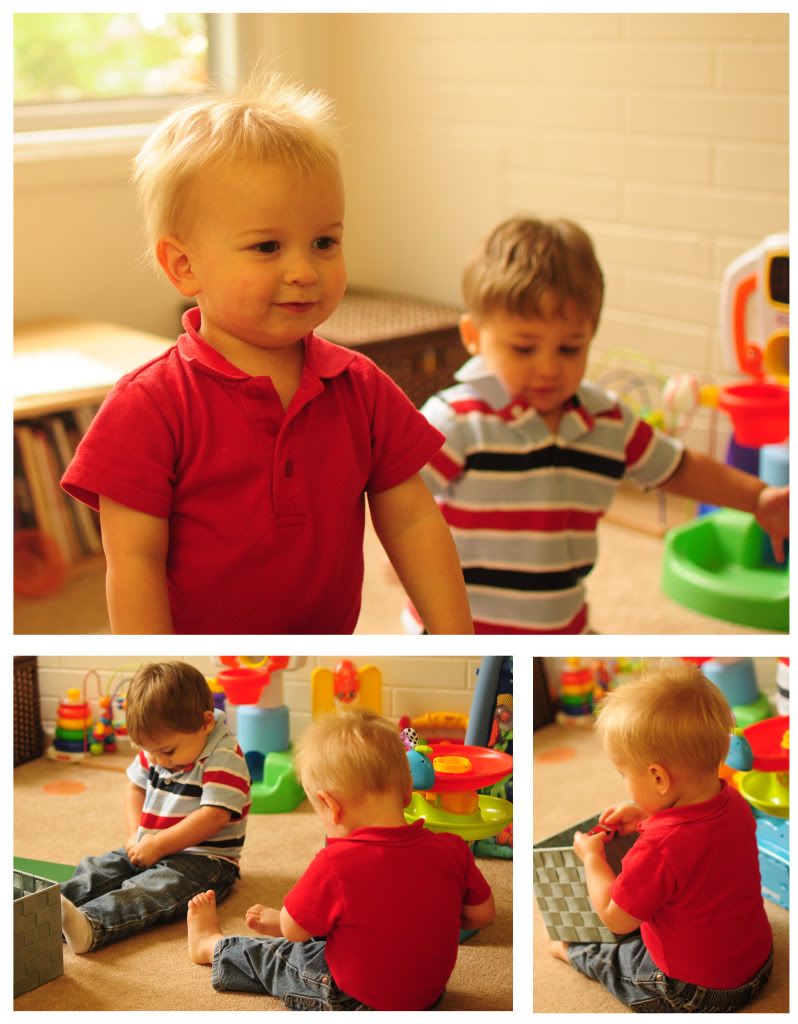 A couple of weeks ago I showed Alex a picture of Canon on my phone. He ran to his bedroom yelling, "Shoes!" I wish we could just put on shoes and go play with our friends. Kristen gave birth to their second child last week. They named her Abigail. I am excited to meet her at Christmas. I am excited to see our boys playing together again. Great, now I'm crying...