I do not really want to do this, because I don't want to accept that we aren't going back, but I feel it is necessary. Ithaca deserves a proper goodbye.
I have some amazing memories of Ithaca. It is where I learned to be a mom. I had great examples of mothers around me.
We lived in two apartments in Ithaca: one our first year, and another after we got back from Allentown. Neither were luxury, but it was perfect.

No one in Ithaca had family around. We became family to each other. I've never been a girl to need girls nights out, but I enjoyed them so much in Ithaca. In the last few months, Sam noticed that I was staying very late at book club and playgroup. I was trying to absorb the feeling of love from the people around me. It was so powerful. People really cared about me.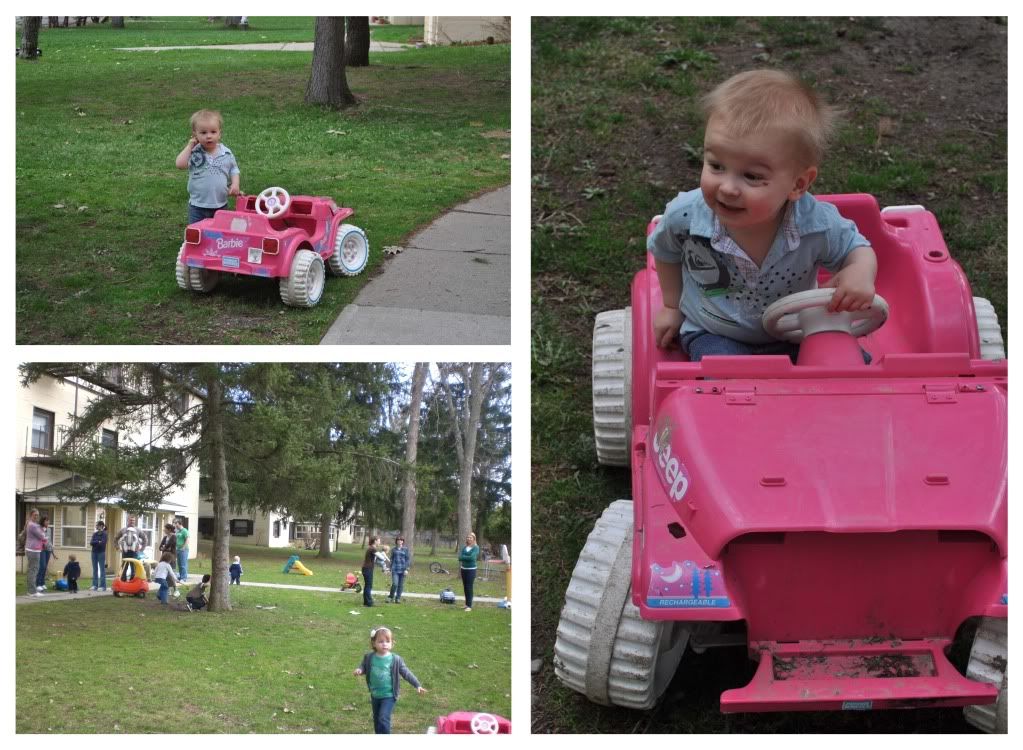 Since we've been married, we've moved to Denver (4 months), Provo (8 months), Akron (3 months), Ithaca (9 months), Allentown (3 months), back to Ithaca (9 months), and now to Sugar Land. Ithaca was the most like home to me. It wasn't because we were there the longest. I felt home immediately. Sam and I have to keep reminding each other that we aren't doing an internship in Texas. We aren't here for the summer only. We are going to be here for a while.
On our last Fast Sunday in Ithaca, I was in the mothers' lounge nursing Edison. I noticed that I could recognize almost everyone by their voice alone.

I will miss running into tons of people I know each time we go to the farmers' market, the "mall," the grocery store, or even just on a walk down the street. But all the reasons I don't want to live in Ithaca forever are some the reasons it was so endearing. I loved the apple press, and the buses, how there was only one main road, and how you can walk around "downtown" in just a few minutes. Something I will never miss: the winters. I will never miss my face is freezing when I walk outside, or trudging through snow to my knees to get our mail, or scraping our car five times a day, or having cars not start because it is negative-something degrees. I happily leave that behind. I also won't miss paying $4 per load of laundry.


Because I consider everyone I knew in Ithaca to be family, I hope they know that they are always welcome in our home (wherever that may be). Many of our friends moved away at the same time. We have friends in New York, Ohio, Arkansas, Utah, Pennsylvania, California, Idaho, Minnesota, Massachusetts, the UAE, and Washington (what am I forgetting?), just because of the people we met in Ithaca. Even if we don't keep in touch, if someone from Ithaca is passing through our city, they had better call me.