We went to the Moody Gardens Festival of Lights in Galveston. It was Sam's first time to Galveston. We picked him up after work and went straight there. It takes about an hour and a half but we had to stop to eat dinner as well. We got to Moody Gardens and walked around to see the lights. It was a chilly night and, because Galveston is an island, it was windy and cold coming off the water.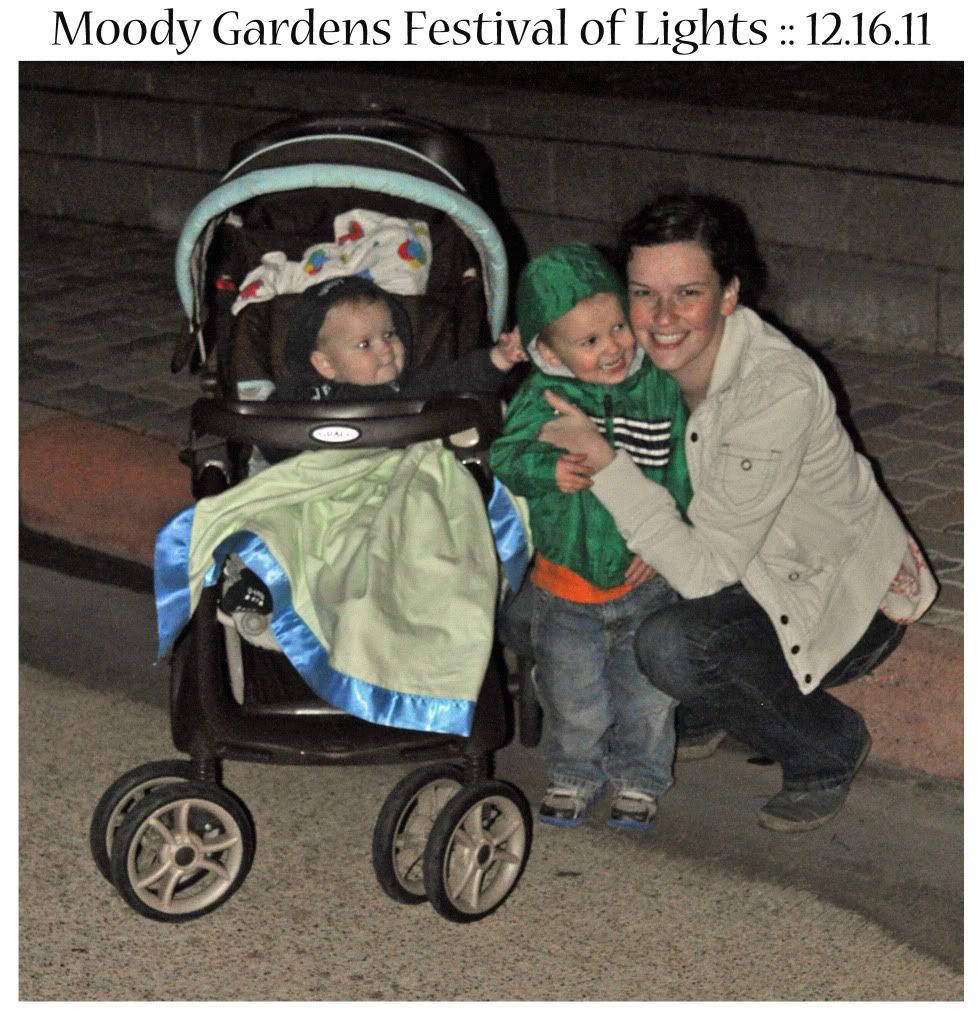 Alex was bouncing off the walls. He was running around like a mad man; weaving in and out of the people that were getting in his way like they thought they had a right to be there or something. Eventually Alex got tired of walking and wanted to be held. That was my favorite part. I loved being able to see his face and hear him exclaim excitedly with each new thing.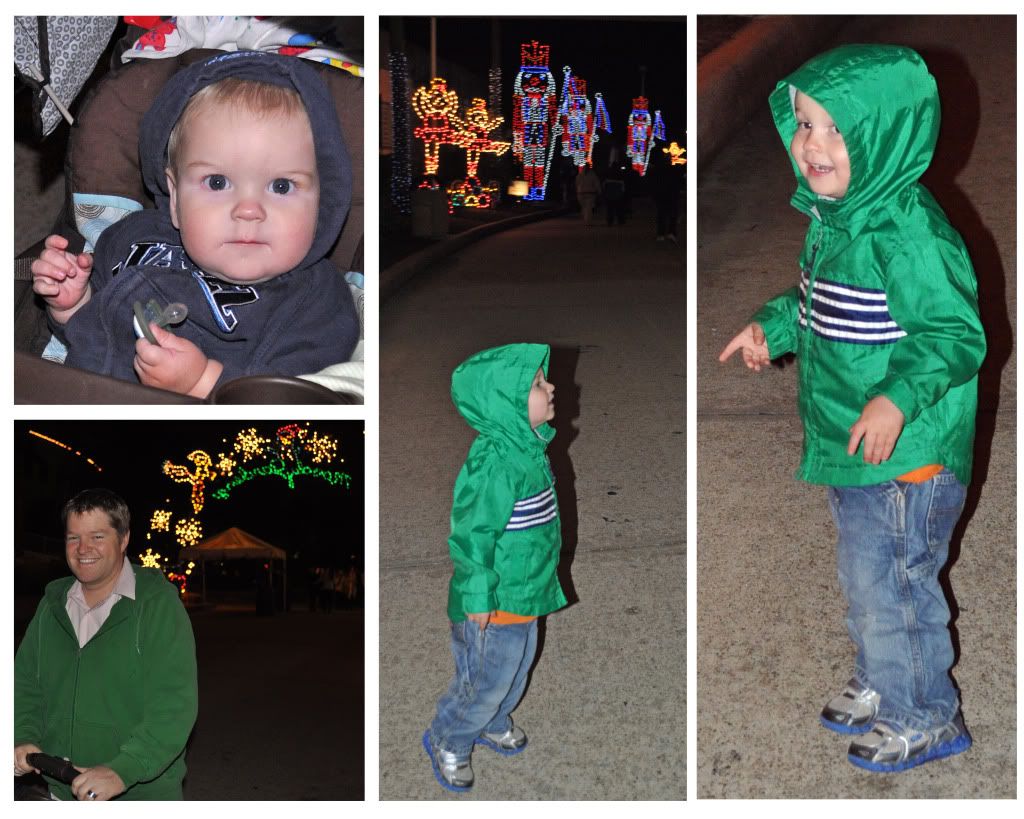 Edison seemed a little cold but he was happy to look around at all of the people and lights.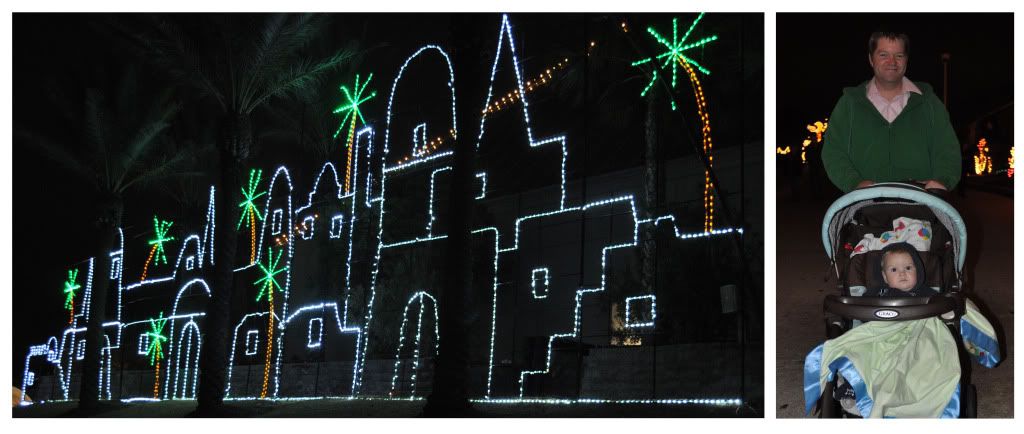 Alex saw the dinosaur lights. The obvious thing to do is to act like a dinosaur. Obvious, people.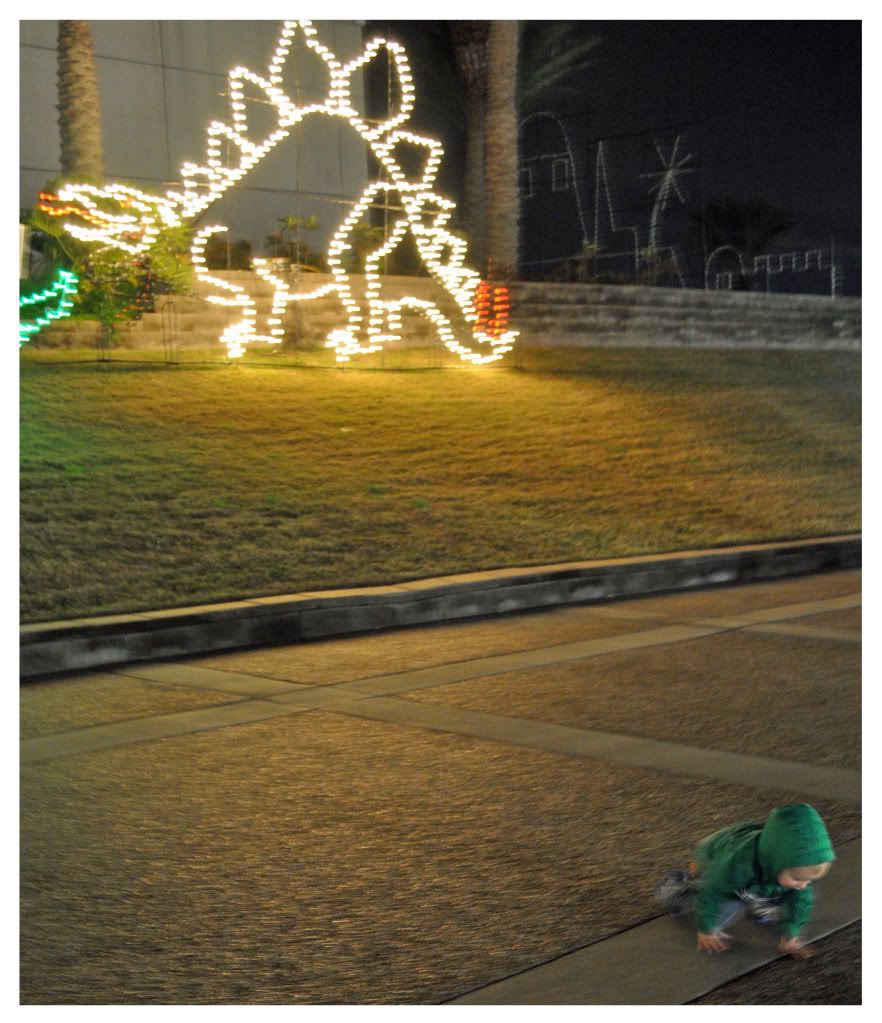 It was a really fun night and I hope that it will become a tradition if we stay in Houston for a while. Once we got the boys back to the car, we changed their diapers and put them in their pajamas. While we were doing this, Edison pulled a drink out of the cup holder and dumped it on our brand new car's console. Sticky, wet mess. Party! We cleaned up and then started the drive home. Sleepy boys and a quiet drive. I love the Christmas feeling!