We left Arizona on January 2nd and headed to Las Vegas. My Aunt Natalie is a dental hygienist and she cleaned our teeth. The next day, my Uncle Paul (Paul and Natalie are siblings, not married) did our check up. He is a dentist. Sam had not been to the dentist for about ten years but he has ridiculously good teeth. I had not been to the dentist for four and a half years but I have ridiculously bad teeth. Due to the pregnancy, I couldn't have any x-rays done but he said my teeth looked pretty good! Hallelujah!
Next we stopped in St. George to have lunch with Sam's grandma. She took us to Olive Garden and it was delicious. She had never met Alex so it was very fun for her to see him in his element of throwing food across restaurants.
As we were driving into St. George, Naomi said that we should stop by and see them. Naomi and I met while we were living in Akron, Ohio. Her husband was the sales manager and she was the office manager for the security systems company where Sam worked. I had completely forgotten that Naomi recently moved to St. George. It turns out they live only five minutes from Sam's grandma! I had never met Oscar and she hadn't seen Alex since he was 17 days old so it was very fun to reunite.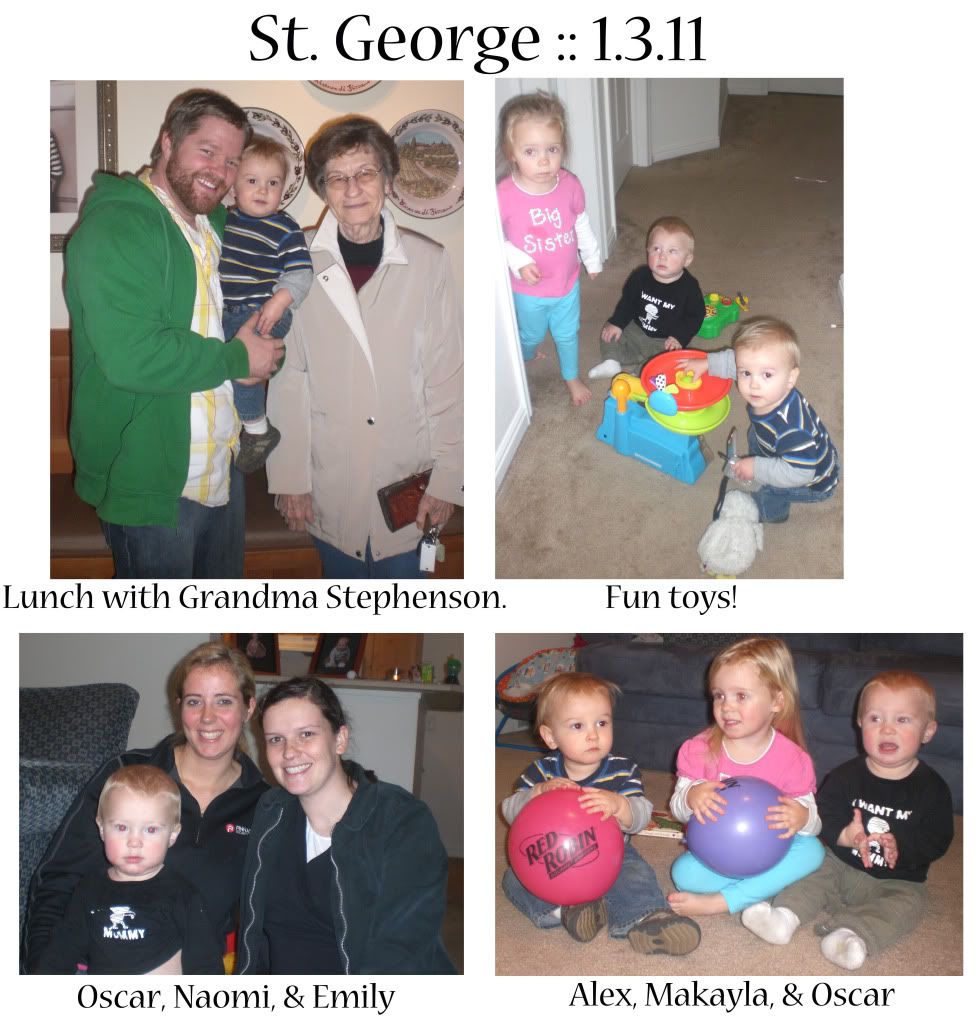 This is the best layover I have ever had! There were no delays and we got to do everything on our own schedule. I am so glad we stopped to see people even though I usually just want to drive until we get to our final destination. Maybe I will be more willing to stop now that this was such a good experience!