I have been trying to compare this pregnancy to the last pregnancy, and although I am significantly less freaked out about the
unknown
of labor, I am freaked out because I remember so much of it! I thought hormones were supposed to make women forget the pain, but oh do I remember. It hurts my back just thinking about the labor.
There are some things I want to remember about this pregnancy:
-I feel like Sam is having more fun with this baby. Although the Whack-a-Mole on my belly is getting a little tiring, I still like it.
-This baby is way more active than Alex was in the womb. I don't think it gets more active than Alex on the outside so I wonder what this kid will be like.
-Sometimes Alex will push his knee into my belly and Baby Bruce will poke back. Mommy gets caught in the middle
every time!
-I have to go to the bathroom way more this time than I did last time. Sam called me a camel last pregnancy, but this time I have had to wake up in the middle of the night a few times!
-I have mild heartburn already. I didn't get it until the final two weeks last pregnancy.
-Sometimes it feels like my milk is letting down. I am not sure if that is normal, but it is bizarre.
As I have heard many other mothers say, I am also worried about loving both children. I want to spend time with both of them but I know I won't have as much time to give each of them as much time as Alex got. I want to love this baby so much, but I don't want Alex to feel rejected. Is it possible for me to love another baby as much as I love Alex? I feel a stronger bond to this baby than I did to Alex-in-womb. It took until after Alex was born for me to connect with him and accept that he really was my baby. I know I will love them both and I will have to find alone time to cuddle with each of them individually, I just hope neither of them feels like I favor one over the other.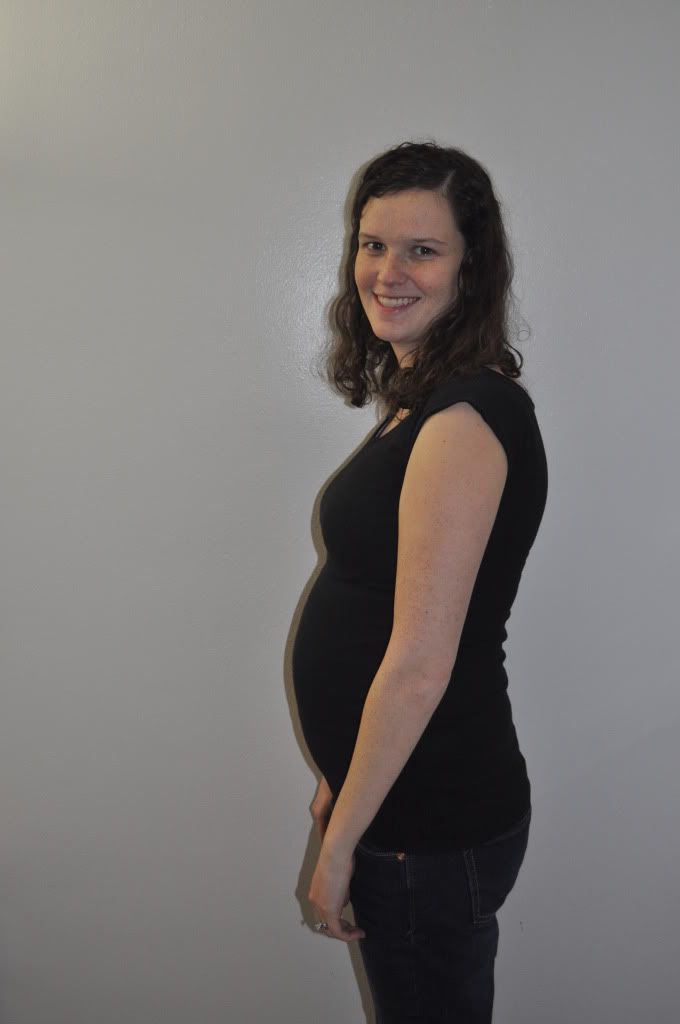 25 weeks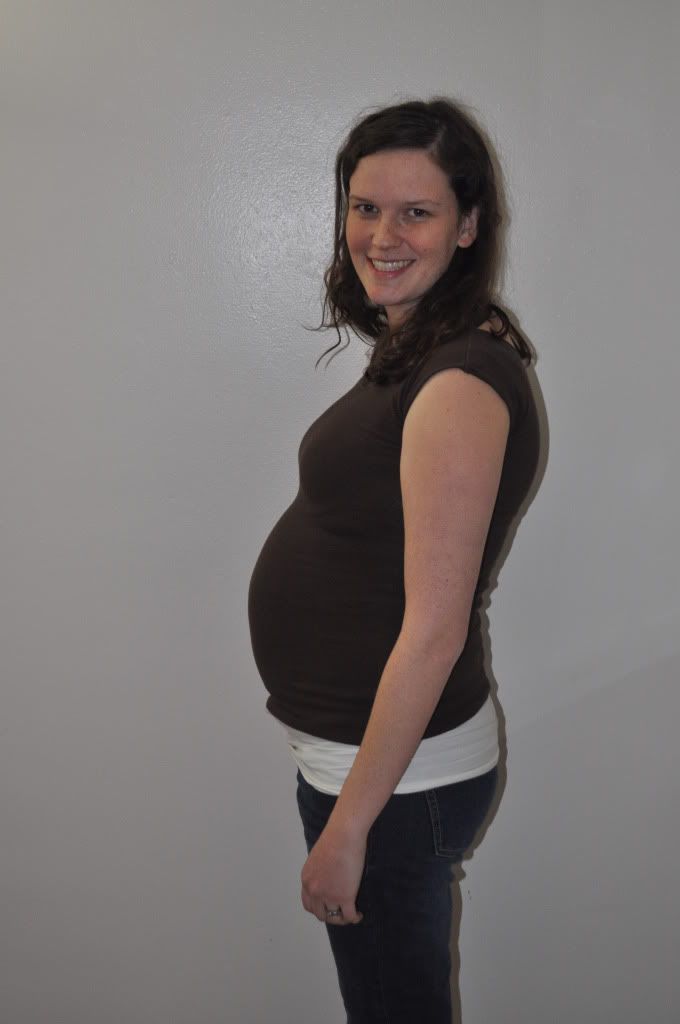 30 weeks