My hair was getting pulled by grubby little fingers and a cuddling husband much too often. It was also really knotty, and it had been more than a year since I had even trimmed it. I finally decided to get it cut. It was not
nearly
as stressful as
last time
. In fact, Sam didn't even know I had an appointment to get it cut until the day before.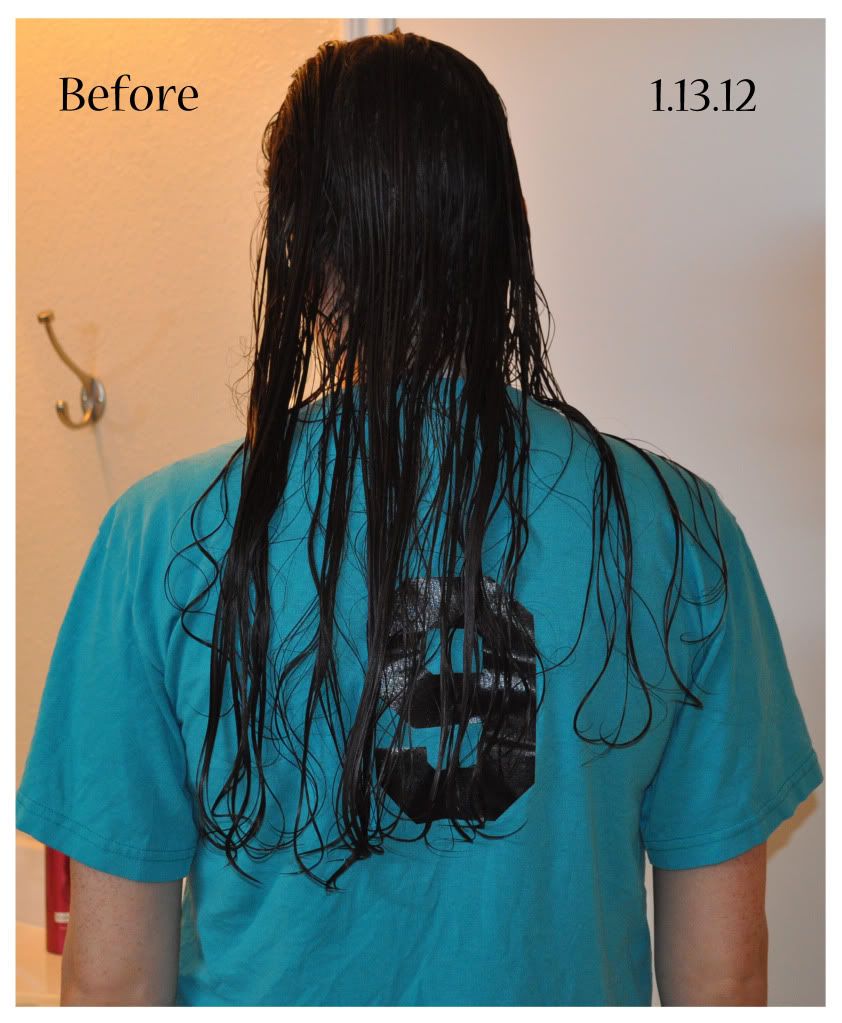 My friend came over to cut it. She couldn't find her haircutting drape so she brought the one for dyeing hair. I was sweating so badly under that thing! She did mention how healthy my hair is. That is probably because I never straighten or blow dry it. Go me!
I told her the length I wanted it to be, and showed her pictures of my last haircut, which I really liked. She started snipping away and when I thought she was done, she kept going. I was getting a little nervous but I kept reminding myself that hair grows. Then she asked me if I wanted layers. I said, "Sure, as long as I can still pull it back in a ponytail." I guess she didn't account for the curl while cutting the layers, because I can't get it in a ponytail. So sad. The layers on the right side of my face are always hanging in my eyes, even when my hair is down. If my hair is pulled back, the one piece has to be pinned back. Until I start running, and then the hair is not to be tamed. I bet I look like a fool. But hair grows, so it's not a big deal.
So I am not going to say if I love it or hate it, but I will say that if my hair had to stay with this exact cut for the rest of my life, I would buy a wig.