Last night we babysat our friends' kids. It was awesome. We played games and Alex was bouncing off the walls. He loved it. Tonight, they babysat Alex and Edison so Sam and I got to go on a date. I think our friends got the short end of the stick because their kids are much older and so we didn't have to change diapers. Alex had lots of fun and he even got to make his very own "Feeling the Love" craft.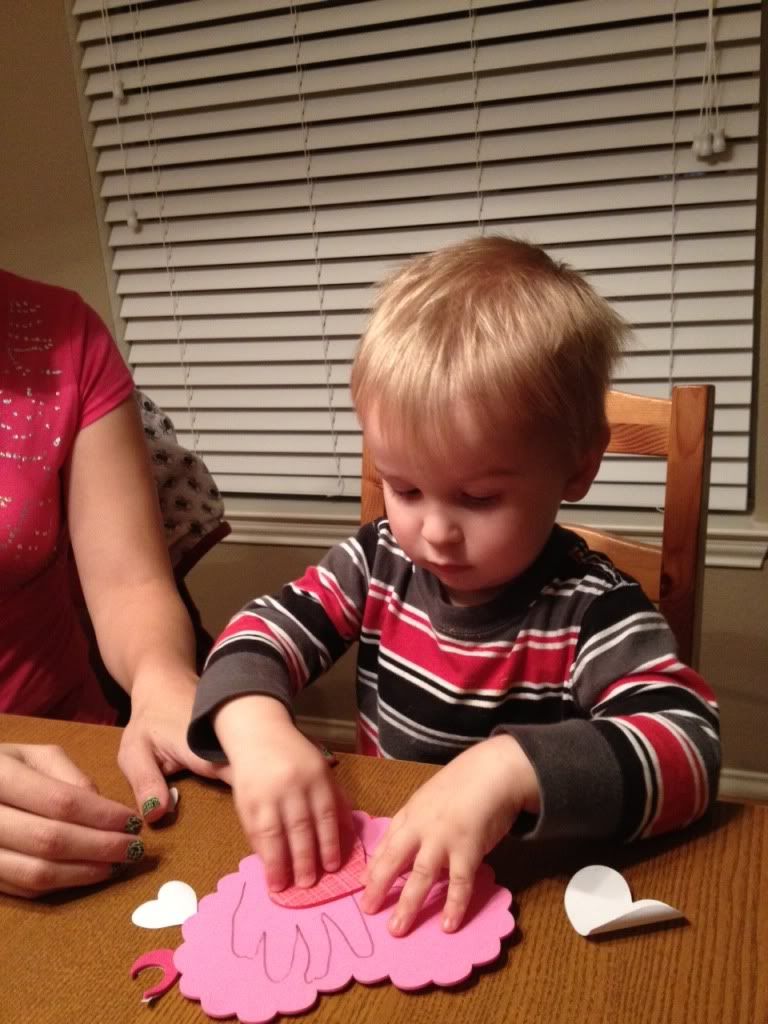 We used a Christmas gift card and went to Texas Land and Cattle (Thanks, Mom and Dad Merkley!). Our dinner cost over $50 so it was a good thing we had a gift card! It was very tasty and we look forward to going again and using the rest of our Christmas gift card there!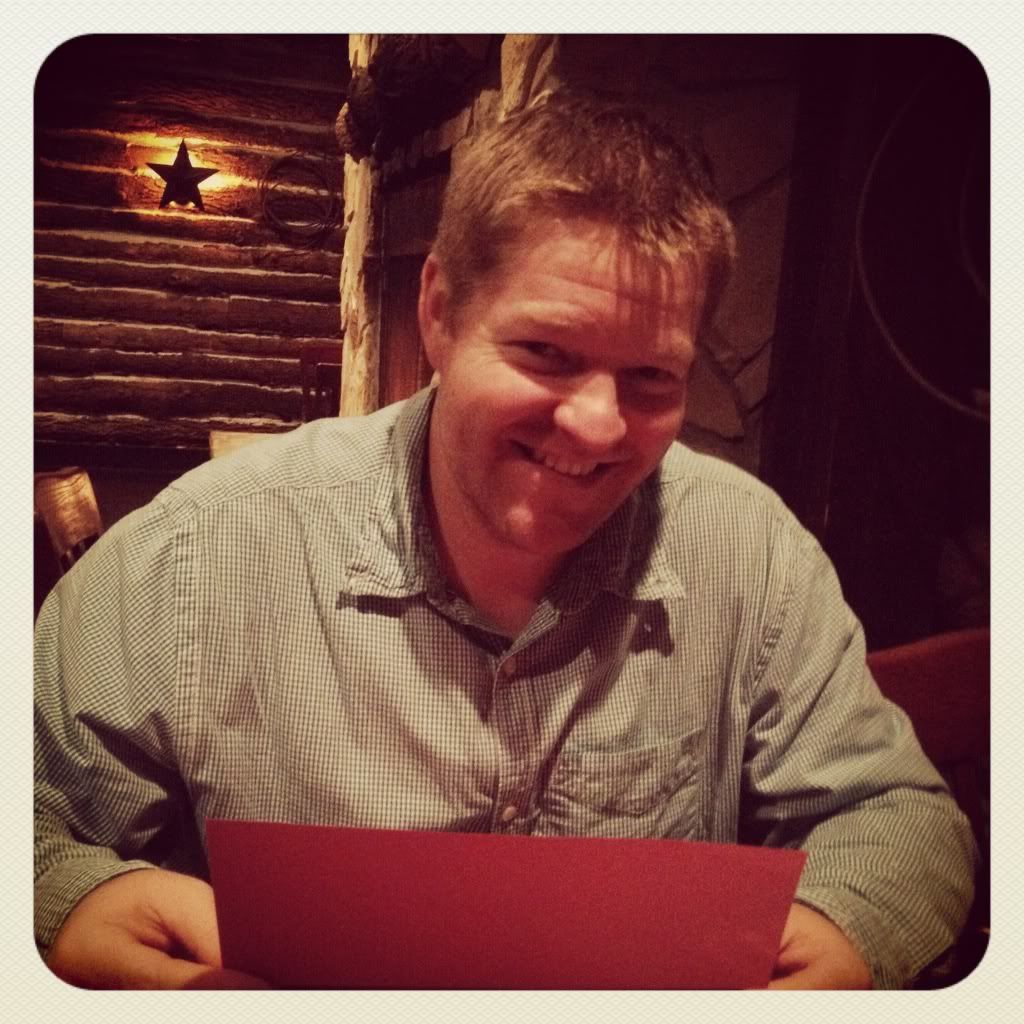 Sam reading my mushy love note.
I cannot remember ever going out on Valentine's Day before. It was really busy. We had a reservation so we got seated immediately, but on our way out (at 8:30pm), we heard them telling people the wait would be an hour and fifteen minutes.
We went to Ben and Jerry's for free ice cream but the deal had ended already, so we went to Berripop instead, since we had a gift card there. But it was closed. So we went to Tutti Frutti for frozen yogurt. So many flavors! We hadn't been to a frozen yogurt place outside of Utah before, but they are everywhere now!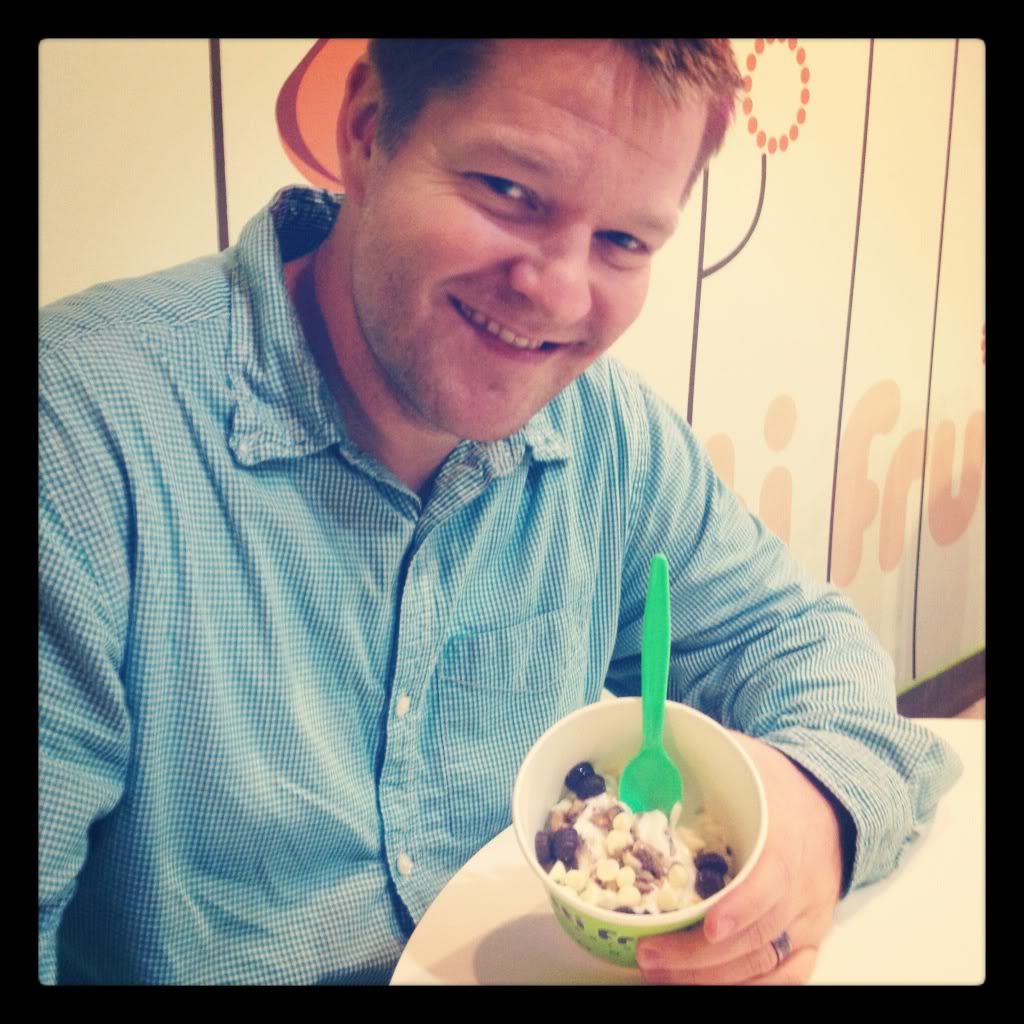 This didn't happen today, but it fits in with the Valentine's Day theme. We made a love wreath for FHE a few weeks ago.