I am getting so old. I am now 22 years old. I am waiting for the gray hair and wrinkles to show up. We celebrated my birthday over four days. I guess that is what happens with a Sunday birthday; the fun just keeps going!
On Friday, we went out to dinner at Glenwood Pines. We had heard great things about it but had never been before. It was so delicious. It was one of the best burgers Sam or I had ever had. And they were really cheap! It was a great choice because I did not feel guilty for going out to eat and it was fun to spend the evening with Sam and Alex. French bread as the bun is brilliant. I don't want to have a burger on a regular bun ever again!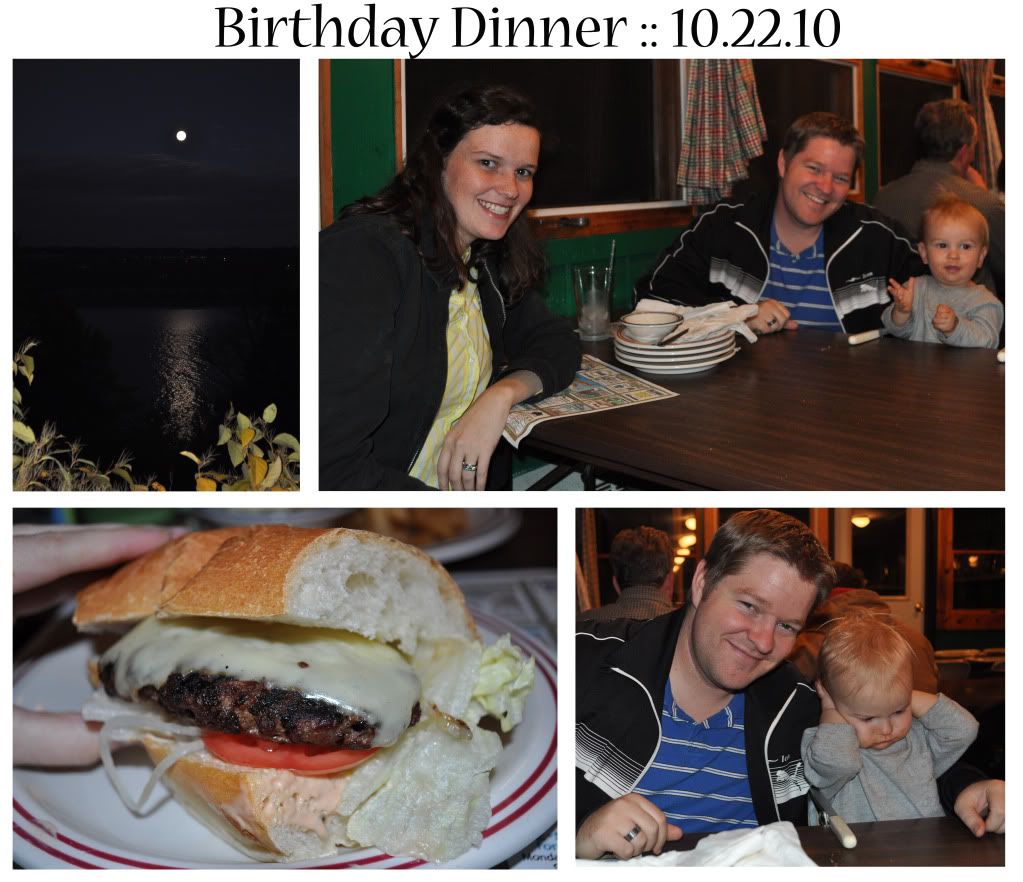 On Saturday, we went to Hollenbeck's Cider Mill. We watched apples being pressed in a really old cider press and then we got to have a sample! It was so fresh and delicious! We also had some freshly made doughnuts which were quite delicious.
After Hollenbeck's we went hiking next to another waterfall in Ithaca. We had tried going to this waterfall three times (the first time was in May!) but they were always charging $7 for parking. There was no way we were going to pay that much to park for an hour so we just kept trying and finally this time they weren't charging! It was beautiful and Alex loved the waterfalls, as usual.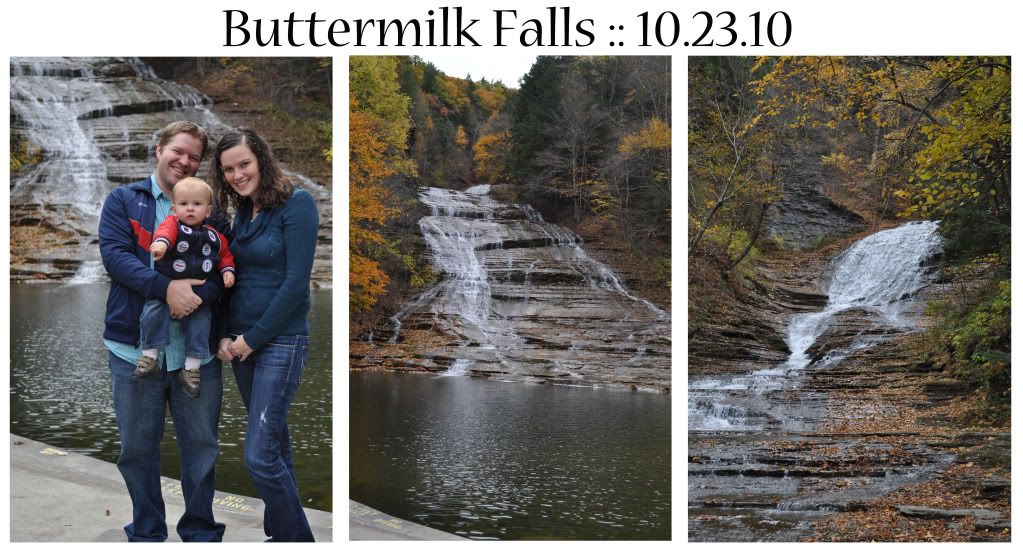 We stopped by the Farmers' Market on our way home. It was such a nice day and so we didn't want to go home yet. Sam had planned to take me out to lunch but I talked him into us sharing a lunch at the Farmers' Market and then eat more at home in order to save money. The flat bread pizza was tasty!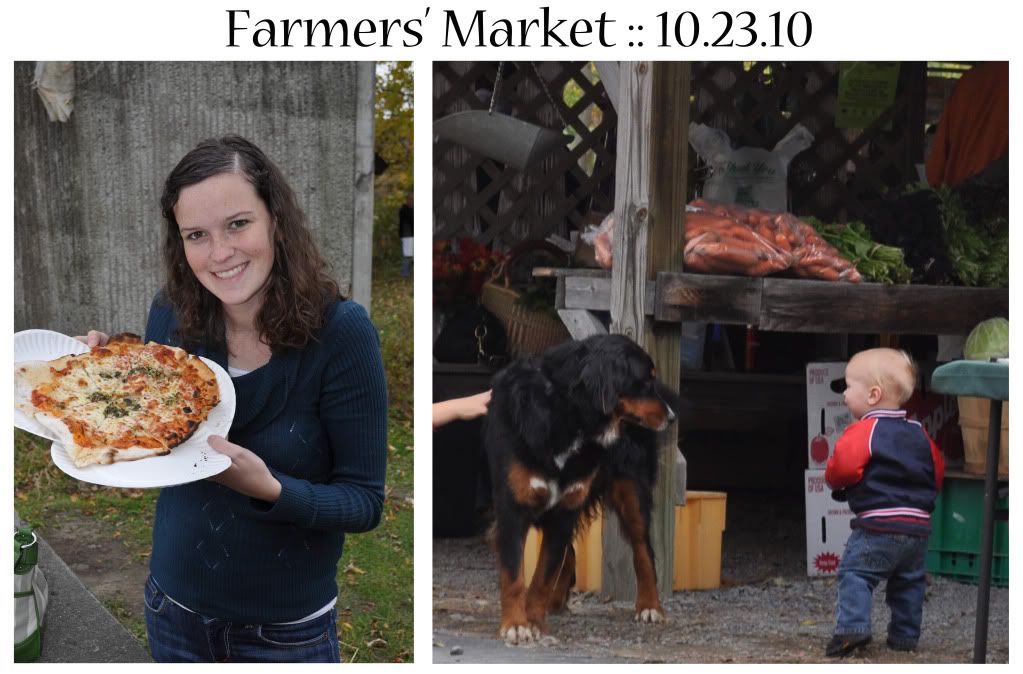 That night was the adult session of Stake Conference. After that, the Sheranians came over and we played cards until 11pm. I was laughing so hard, I was crying. I am really going to miss them.
Sunday, my birthday, was Stake Conference. Sam got me an awesome Cornell hoodie but it was too big and they didn't have my size so I later returned it and got a different, but also awesome, hoodie. Alex gave me a half eaten apple and made me a very nice birthday card. I got very nice presents from family, too. The best present is that Michelle got a blog! So happy!
That night we went to the Sheranian's for dinner. It was so sweet for them to invite us over on my birthday. I made a pumpkin pie and it was delicious. I love pumpkin pie.
I thought the birthday festivities were over after that but I was mistaken. On Monday, Kristen texted me to ask if she could bring over something. She showed up and was really cutely dressed. They had a surprise dessert night planned for me and another girl in our ward. We went to a cute place called Madeline's and I had so much fun.

I have amazing friends here in Ithaca. I feel so lucky to know the people I do and I had a wonderful birthday!