Playgroup a few weeks ago was at Iron Kettle Farm. It was very fun and Alex enjoyed pointing at the animals. It was hard to get him away from them and he kept trying to climb under all of the fences. Have I already talked about how Alex has got a serious attitude? He does. It is ridiculous. We're working on it. He would walk around and pick up the little pumpkins off the fence and throw them on the ground. I was chasing him around and picking up pumpkins the whole time! I think he was pretty worn out though because when we got home, he took a four hour nap!
Before we left, we got two doughnuts. I was planning on sharing one with Alex and then taking the other one home to Sam. Alex took an entire doughnut out of my hand and ate it! I don't understand how he is still so little! So Sam ended up not getting a doughnut. So sorry, Sam, because they were delicious.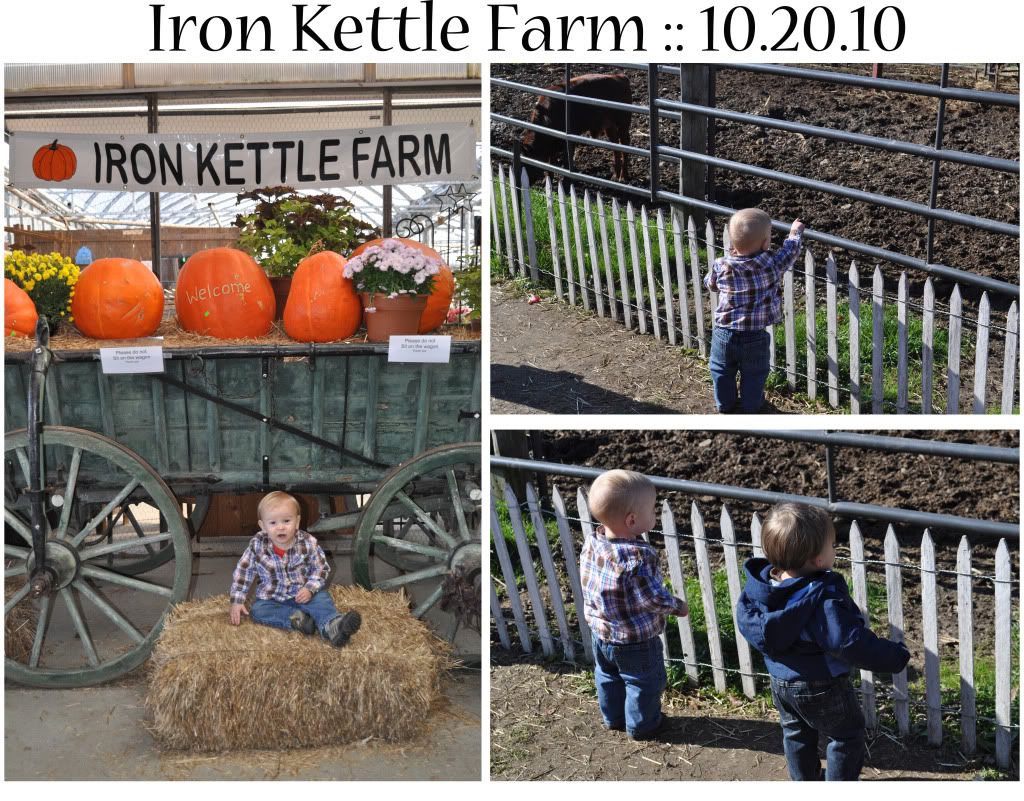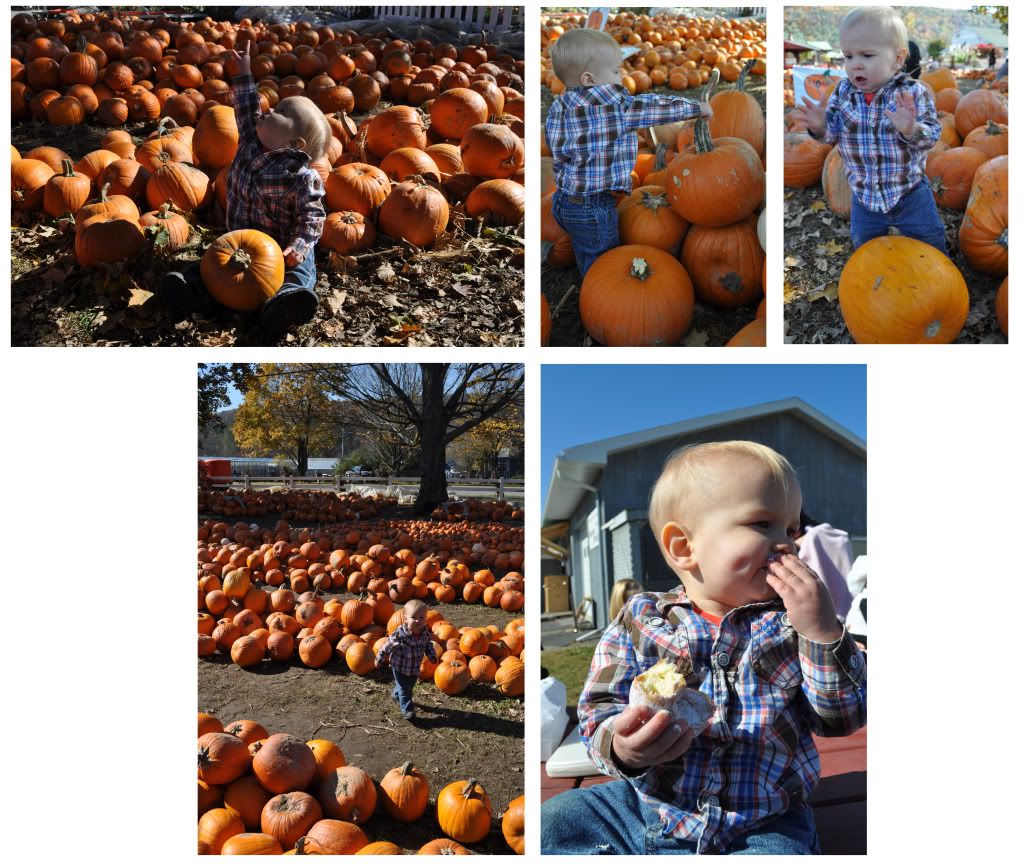 That night, the Harkers came over for dinner. We are going to be so sad when they move away in December. We are a little jealous that they are moving to Seattle. It was fun to visit with them and we are glad they put up with our tiny table! We only have four kitchen chairs so Sam was sitting on a cooler and Melissa and I were sitting in camping chairs. Maybe one day we will get a bigger table, but probably not for a few years!